Here's The Scene With "Nutjob" Trump Supporter Sergeant Miles That "Disgusts" Co-Star Kurtis Wolfe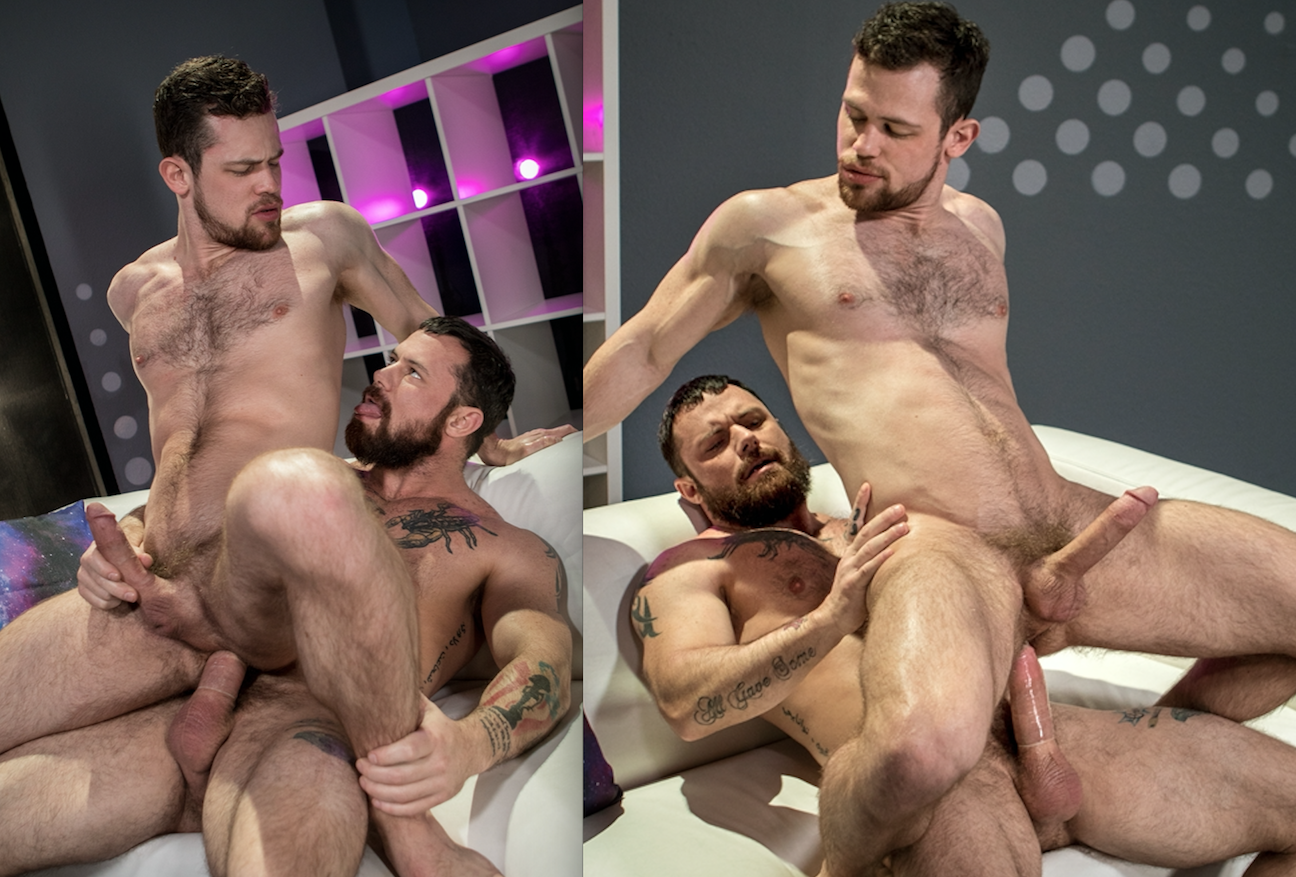 Proud Donald Trump supporter Sergeant Miles is back in another gay porn scene today for Raging Hot Falcon, and while his deluded fans might enjoy it, one person who definitely won't be watching is Miles' co-star in the scene, Kurtis Wolfe.
As you'll recall, Kurtis Wolfe joined several performers and fans in speaking out against Sergeant Miles after the Trump voter shared his deranged beliefs that teachers should be armed with guns, and that the children who were attempting to hide from the mass shooter in Parkland, Florida last month were "cowering in closets" and part of an "institution of cowardness [sic]."
Kurtis Wolfe filmed the scene being released today several weeks prior to Miles' idiotic and offensive tweets, and he subsequently shared his "disgust" that he had performed with Miles, not knowing how much of a "nutjob" he was:
Unfortunately, Wolfe probably isn't the only performer who filmed with Miles without being aware of his right wing beliefs and hardcore support of the Trump administration. Just last week, Miles was hired again by Raging Hot Falcon (who, apparently, enjoys having someone like Miles represent their studio and their brand?) to perform in the studio's first bareback movie, and his co-star then was Eddy Ceetee.
In addition to his support of Trump and assault weapons used in mass murders, Miles also believes in deporting Dreamers who have lived in the United States their entire lives as the children of immigrants, because they are "trespassing." Here he is being dragged by Eric Paul Leue of the Free Speech Coalition (the porn industry trade group), performer Aleks Buldocek, and several others on Twitter:
And, here's Miles again last month, explaining that he feels out of place in Portland, Oregon, because of "douchebag social justice warriors, feminazis, and idiot Hillary supporters":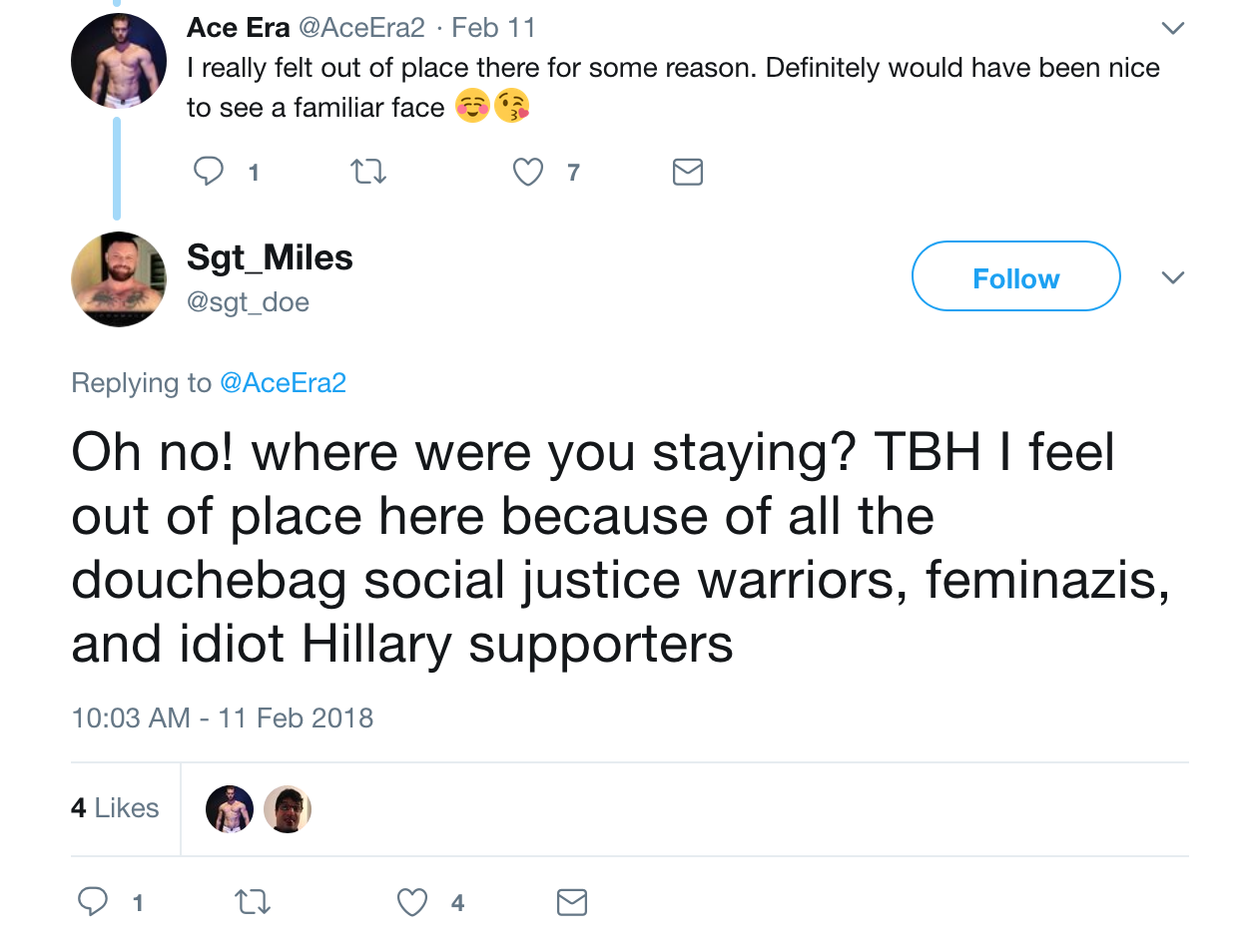 And, as a reminder, Miles has been a strong supporter of Donald Trump for years, reminding fans that he voted for the disgraced game show host to be President, and that "Trump supports LGBTQ people" (which, as everyone knows, is completely false):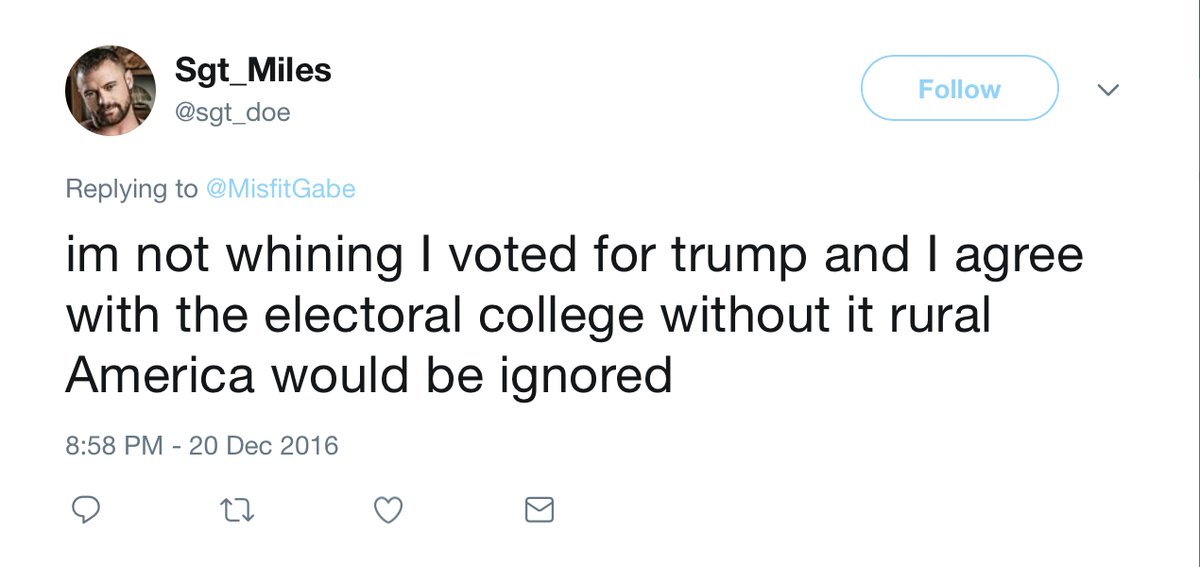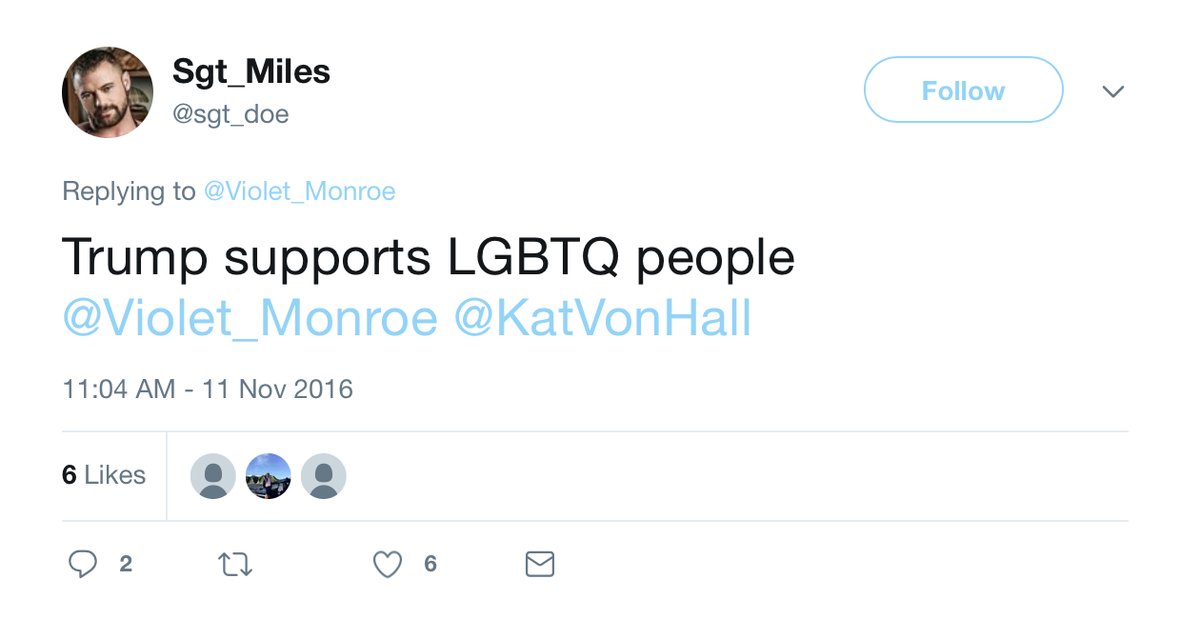 So, which gay porn studio will be paying Sergeant Miles to fuck in a gay porn scene for gay fans to enjoy next? Turns out, it's disgraced gay porn studio Lucas Entertainment (not that Lucas actually pays people). A perfect match: