Exclusive: Raging Stallion Confirms That They're The Next Gay Porn Studio To Go Bareback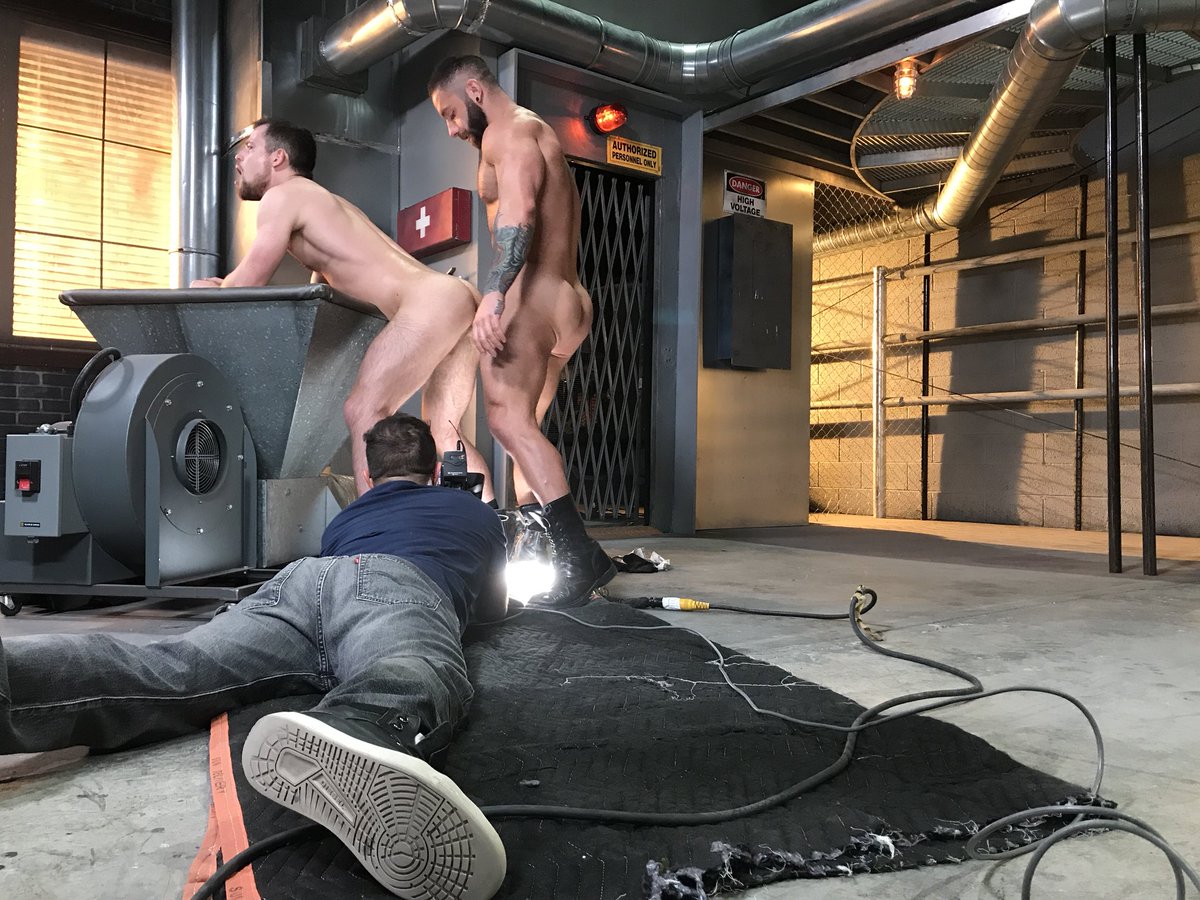 Rumors started swirling yesterday when director mr. Pam tweeted photos of her work on an upcoming Raging Stallion movie using the hashtag #RawPower (which is the title of the movie). The rumor, obviously, was that Raging Stallion would be the next studio to join the bareback brigade and produce content without condoms. Today, Raging Stallion has confirmed the rumor to Str8UpGayPorn, telling me that they are in fact going bareback, and Raw Power will be their first production since the studio's launch in 1998 to not feature condoms.
Raw Power is being released in just a couple of months, with the rep telling Str8Up, "I can confirm that we are currently filming a Raging Stallion movie titled Raw Power, and that it is a bareback production. It will be released in May."
With Raging Stallion (part of the Falcon Studios Group conglomerate that also owns NakedSword, Falcon, Hot House, and Club Inferno Dungeon) moving to bareback productions, that leaves just four gay porn studios in the U.S.—GayHoopla, GayRoom, Titan, and PrideStudios—producing condom-only movies.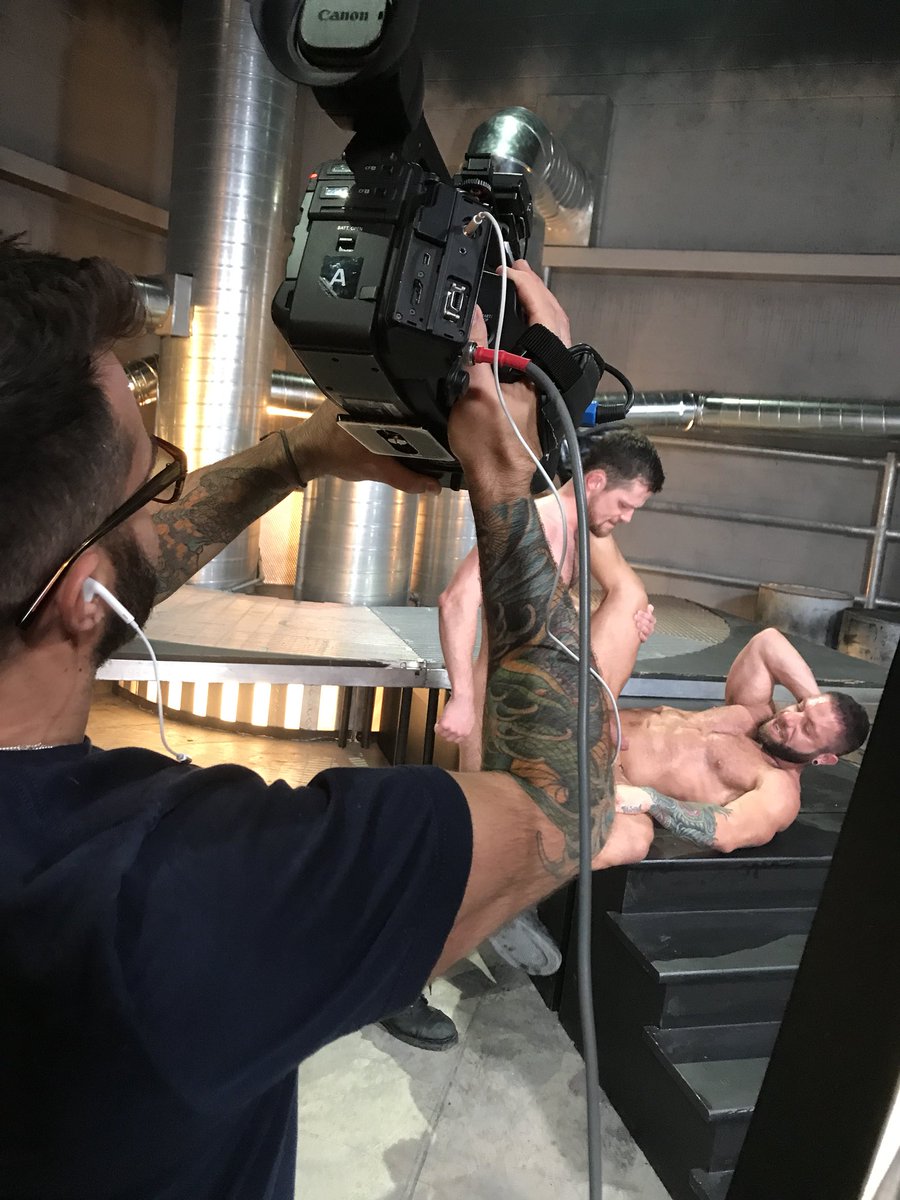 Like CockyBoys (which recently started releasing bareback gay porn scenes), Raging will still produce condom scenes, in addition to the bareback scenes.
"We are not committing to any specific schedule or frequency of bareback appearing on Raging Stallion, but this will be our introduction of condom free content for the Raging Stallion brand," a rep explained.
Raw Power stars several gay porn stars, including Kurtis Wolfe and Eddy Ceetee (as seen in photos above). Unfortunately, it also stars outspoken Donald Trump supporter Sergeant Miles, as seen below, with Eddy Ceetee.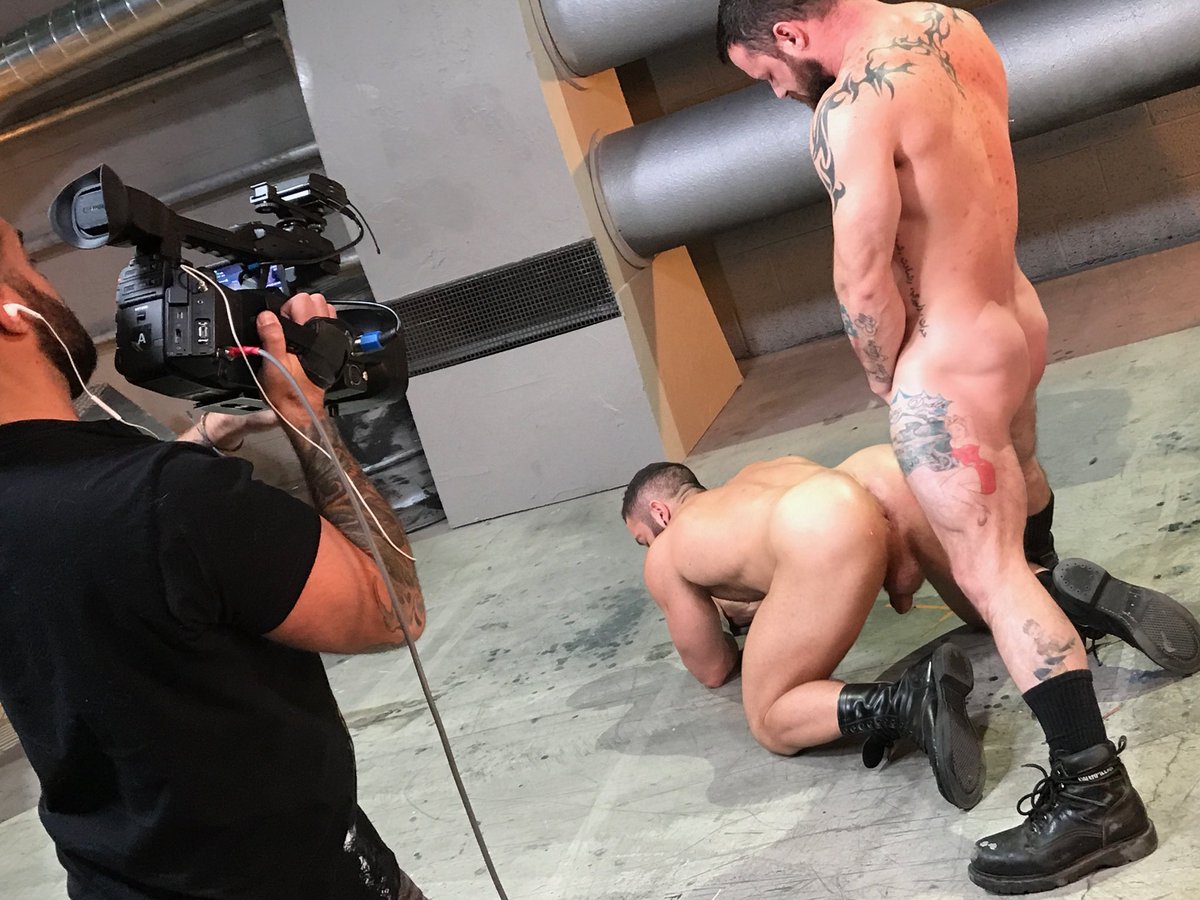 Last month, Trump supporter Sergeant Miles alienated gay porn fans (and anyone else with a brain) when he took to social media to criticize victims of the Parkland high school mass shooting for "cowering in closets" and being part of an "institution of cowardness [sic]." Miles' statements were so offensive, performer Kurtis Wolfe expressed disgust at having previously agreed to film with him (it's not clear if Wolfe was referring to Raw Power, or to something that was already filmed):
While Wolfe and Miles are both part of the Raw Power cast, they did not film together. Wolfe filmed yesterday with Eddy Ceetee, and Ceetee filmed again today with Miles.