The 6 Best Gifs From BelAmi's Upcoming "Summer Break" Series
BelAmi just announced the upcoming debut of a 16-scene(!) series to celebrate summer, featuring all your favorite horse-hung BelAmi boys fucking bareback and shooting massive loads. It's appropriately titled "Summer Break," and it starts next week.
For the next four months, "Summer Break" scenes will be released every week starring the studio's most popular performers, including: Adam Archuleta, Jerome Exupery, Kevin Warhol, Andre Boleyn, Kris Evans, Helmut Huxley, Rhys Jagger, Hoyt Kogan, Ariel Vanean, Phillipe Gaudin, Andrei Karenin, and more.
There are no photos or individual scene trailers out yet, but an extended trailer for the first four scenes is down below, and here are the six best gifs from that trailer, showing off the largest cocks, cutest faces, and, of course, some classic BelAmi cum geysers:
6. Hoyt Kogan will appear in several scenes (and FYI: he'll be at the Str8UpGayPorn Awards next month).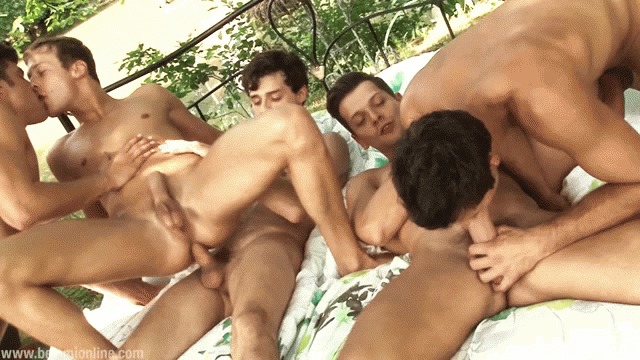 5. Party!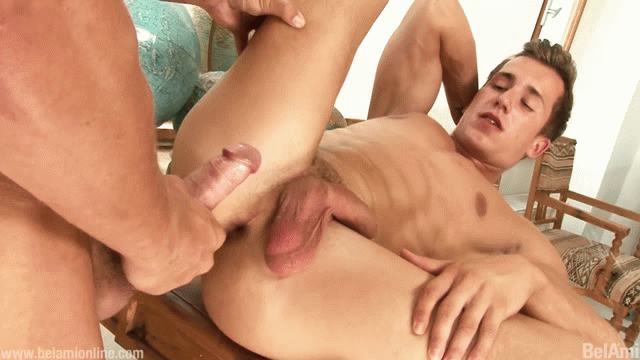 4. Multiple cum fountains will be on display.
3. This Kris Evans scene was already released last year, so I'm not sure what it's doing as part of this series? (Not that I won't watch the same Kris Evans scene over and over again.)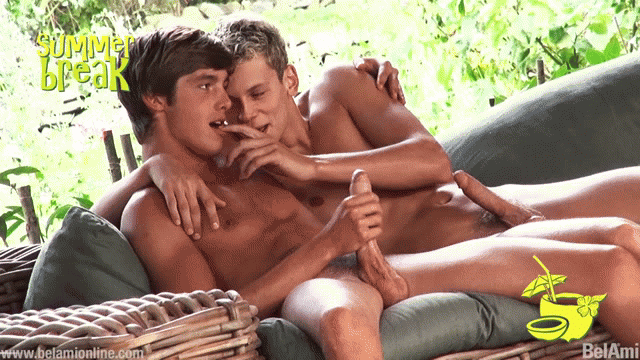 2. BFFs Helmut Huxley and Jerome Exupery (another FYI: both of them will be at the Str8UpGayPorn Awards next month, too).
1. Get ready…Adam is going in
Trailer for first month of scenes (the first scene is out on Memorial Day here):
[
BelAmi: "Summer Break"
]