"Dumped Over Text": Ben Masters Announces Break-Up With Levi Karter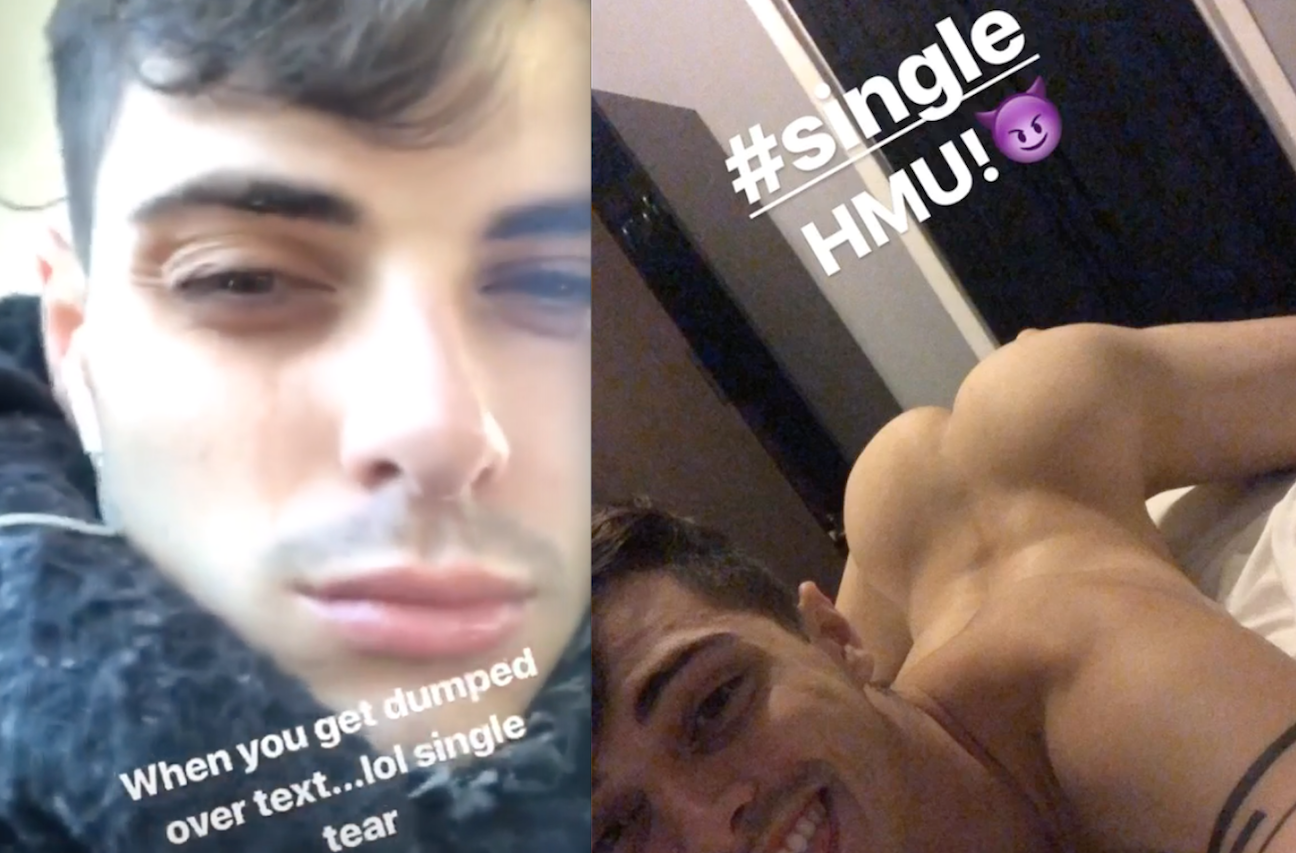 Young love can be fickle, and this weekend, gay porn star Ben Masters shared the news that he unfortunately broke up with Levi Karter, whom he had been dating since August. Specifically, as you can see in the screenshot above and video below, Ben says he was "dumped over text," which I guess is still better than being dumped via post-it? Earlier this year, the CockyBoys performer had another high profile split with Helix model Angel Rivera, but today's break-up with Levi appears to be far less dramatic than the Angel break-up, and Ben let his fans know that he's "totes fine" now. And, he even received almost 10,000 likes on a recent photo he posted, so things are already looking up for the young star, despite being dumped via text message. Via Ben Masters Instagram:
Best of luck to Ben and Levi (the latter has chosen to not share news of the break-up on social media) as they re-enter the dating scene!
For those who want to revisit happier times for the couple, Ben and Levi appeared in one scene together that was released in September:
[
CockyBoys: Ben Masters Fucks Levi Karter
]