Bentley Michael Makes Gay Porn Debut Fucking Aston Springs In "Wet Dreams"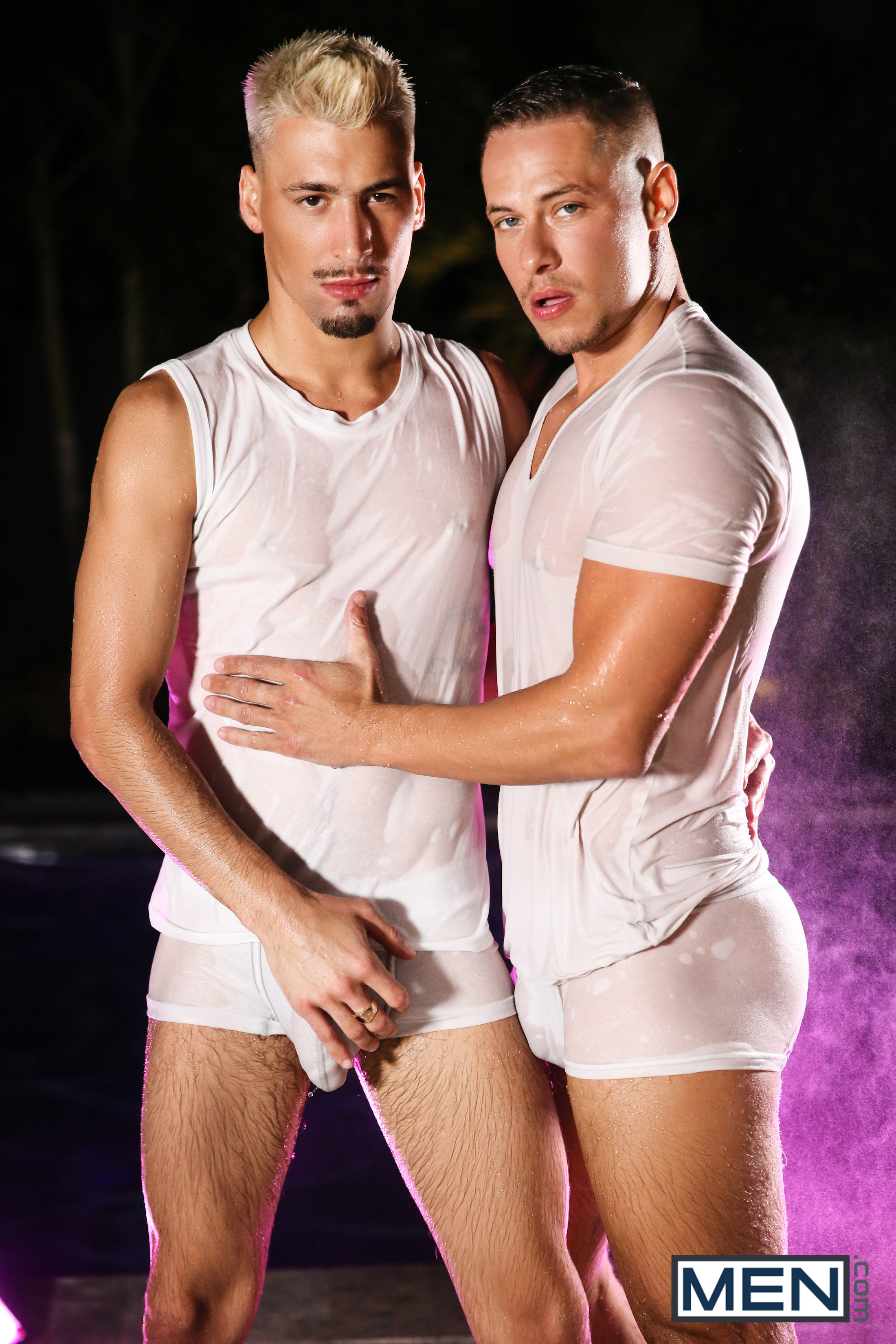 Men.com and director Marc MacNamara's gorgeously shot "Wet Dreams" started with an Angel Rivera/Colby Tucker flip-fuck, and then in part two, it was a Kaleb Stryker/Justin Matthews flip-fuck. For part three today, the stunning series is introducing a brand new gay porn star named Bentley Michael, and he is beautiful:
Bentley is topping Aston Springs in this scene, and while I'm not sure why everyone in this series has to jump in the pool and go swimming with their clothes on (are they drunk? maybe just really horny?), it looks good on camera, and it's fun watching them strip underwater, as you'll see in the trailer below.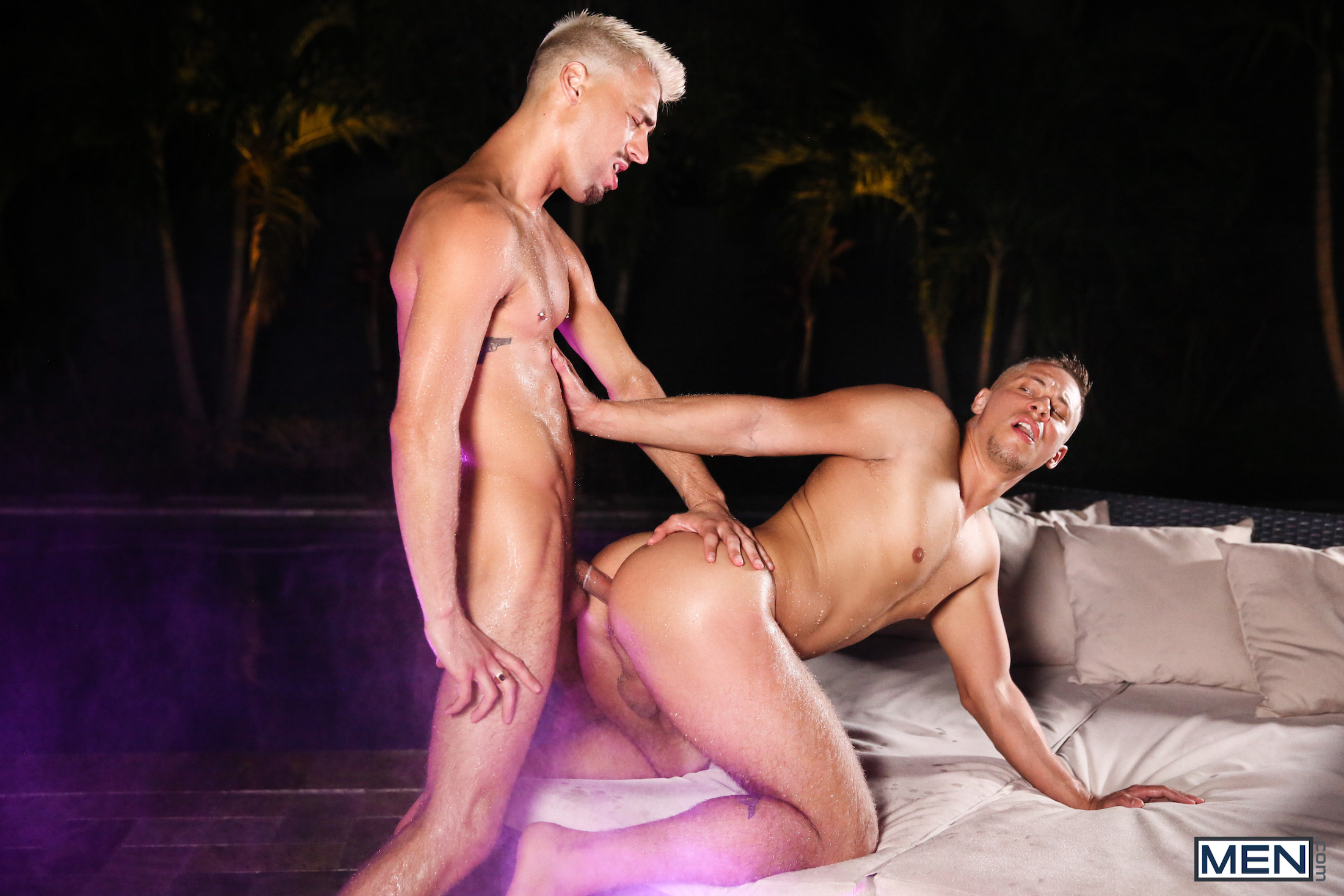 I'm also not sure why every gay in 2019 has to dye their hair bleached blond, but Bentley's hair could be blue and he'd still be so fucking hot, so it really doesn't matter. He's perfect, tbh:
Trailer (watch full scene here):
[
Men.com: Bentley Michael Fucks Aston Springs
]