Str8Up's Best Of 2022 (So Far): The Greatest CockyBoys Scenes Of The Year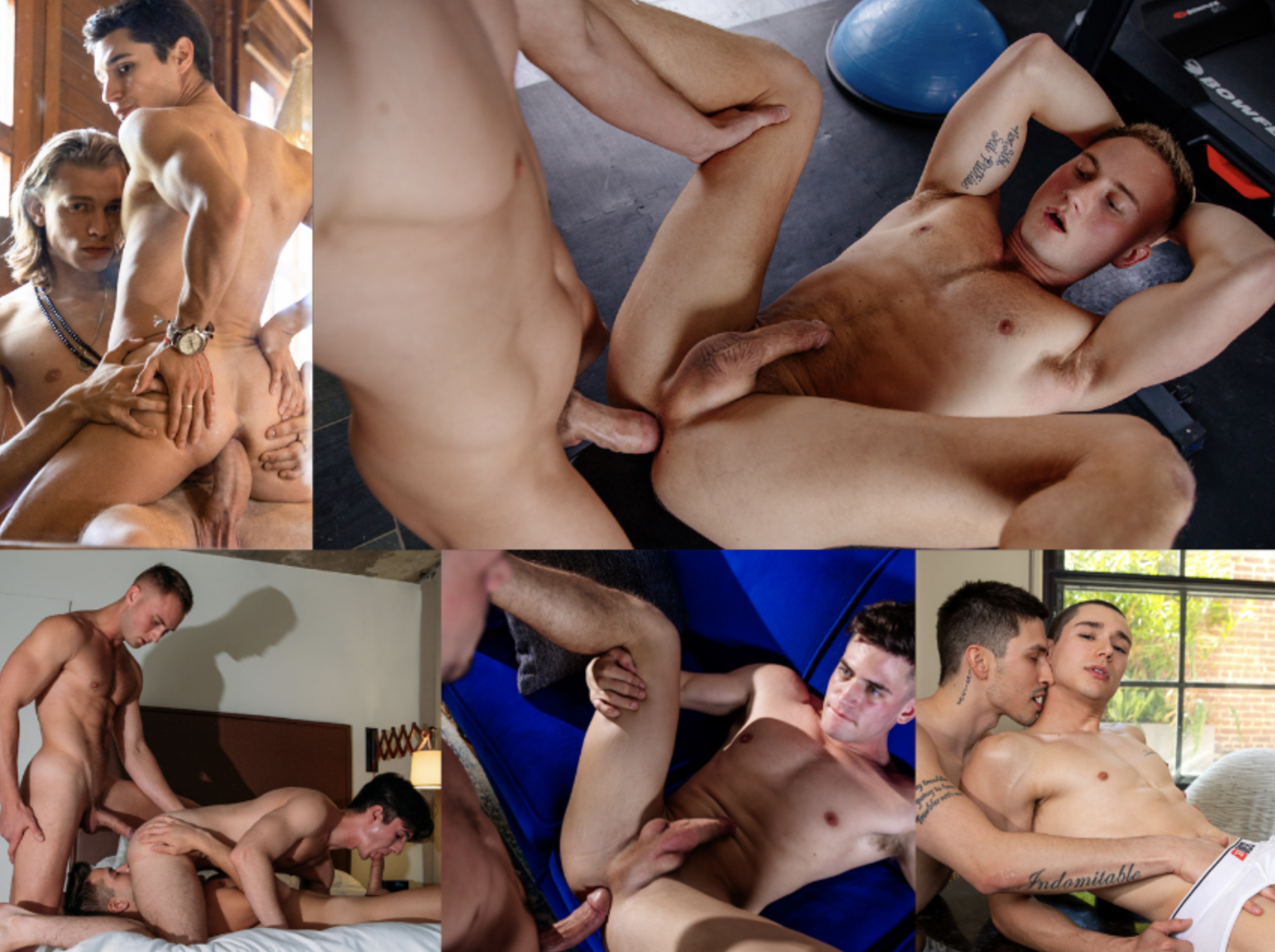 We'll be looking back at multiple studios' best scenes over the next month, but today, Str8Up's Best Of 2022 (So Far) has perhaps the most challenging-to-narrow-down list of the whole series, given the stellar year this studio has had so far. It's the year's Best Scenes at CockyBoys, and these five scenes released over the last six months feature many models turning in the best performances of their careers, not to mention some of the best filmed and edited videos the CockyBoys crew has ever produced.
Before the ultimate top five, special honorable mention must be made of three additional scenes that can also be considered among the year's best, but didn't quite make the final five. They are: Sean Ford and Leo Louis, Evan Knoxx and Kane Fox, and Trevor Brooks and Jacob Acosta, as seen below.
And here below are CockyBoys' five greatest gay porn scenes of the year so far. Watch (or re-watch, since it's hard to get through any of these in one viewing) any of these scenes by clicking the links or images below, and a reminder that CockyBoys' Pride sale is still on, with memberships now 55% off using any of the links in this article. In chronological order of when they were released this year, the top five are: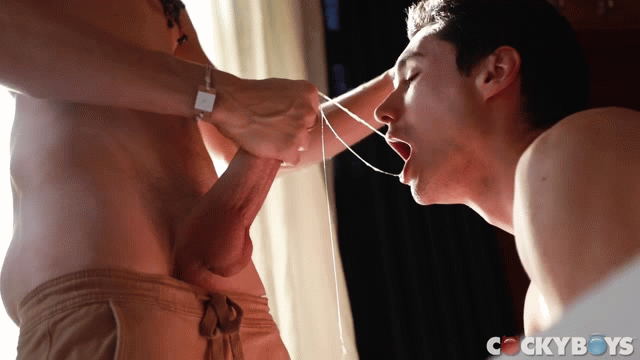 —Leo Louis Creampies Leo Grand In "Game On"
Come for the epic deep-throating, stay for the balls-deep creampie finale! Pure perfection from start to finish, with dream top Leo Louis and I think my favorite Leo Grand performance of all time? Trailer (watch full scene here):
[
CockyBoys: Leo Louis Fucks Leo Grand Bareback
]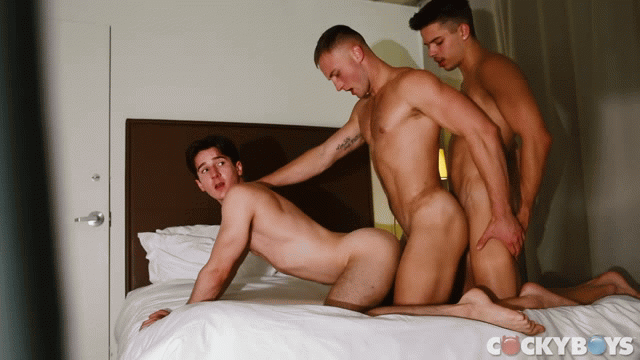 —Daniel Evans, Caleb Manning, And Evan Knoxx Star In "Hit Me Up"
Versatile Daniel Evans jackhammers his ass onto his boyfriend Evan Knoxx's cock while pumping into Caleb Manning, giving us an insanely intimate threesome that's dripping with chemistry, and of course cum. Trailer (watch full scene here):
[
CockyBoys: Daniel Evans, Evan Knoxx, And Caleb Manning Fuck Bareback
]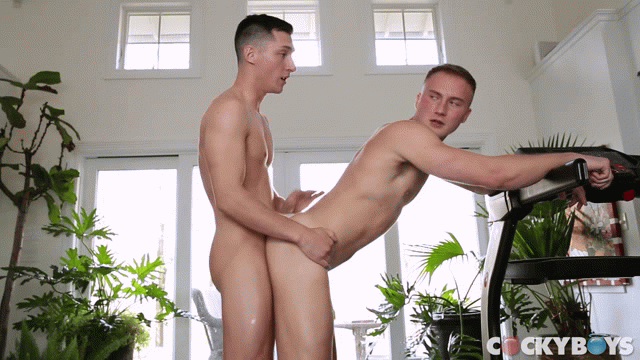 —Daniel Evans And Tristan Hunter Take Turns Fucking Each Other In "Hit Me Up"
It should come as no surprise that vers king Daniel Evans is on this list twice. Co-star Tristan Hunter is equally masterful in his topping and bottoming, and this is one of the best flip-fucks of 2022. In fact, if the scenes on this top five list were being ranked, this would easily be #1, since I'm literally obsessed with how obsessed they are with each other in this video. Trailer (watch full scene here):
[
CockyBoys: Daniel Evans And Tristan Hunter Flip-Fuck Bareback
]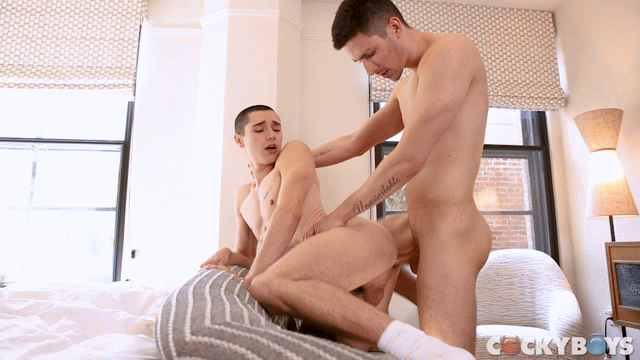 —Kane Fox Jackhammers Leo Grand's Ass
The duo I'd been anticipating for nearly a year exceeded all expectations, featuring an almost hypnotic Kane Fox doing his best topping ever, and more superb work from Leo Grand, one of the greatest gay porn twinks of all time. Best of all, you can tell just how much fun these two had performing together. Trailer (watch full scene here):
[
CockyBoys: Kane Fox Fucks Leo Grand Bareback
]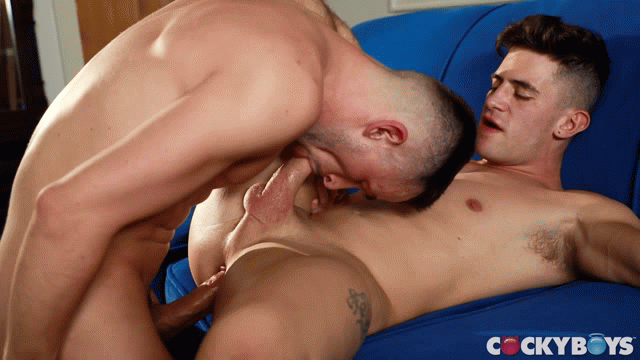 —Lane Colten Sucks And Fucks Trevor Brooks Simultaneously
If the moment seen in the gif above isn't the most nut-busting visual in gay porn this year, I don't know what is. Do we even deserve to see guys as hot as Lane Colten and Trevor Brooks sucking and fucking? Probably not, but god bless them for letting us watch. Trailer (watch full scene here):
[
CockyBoys: Lane Colten Fucks Trevor Brooks Bareback
]