Best Of Summer 2019: Here Were Helix's Five Best Scenes Of The Summer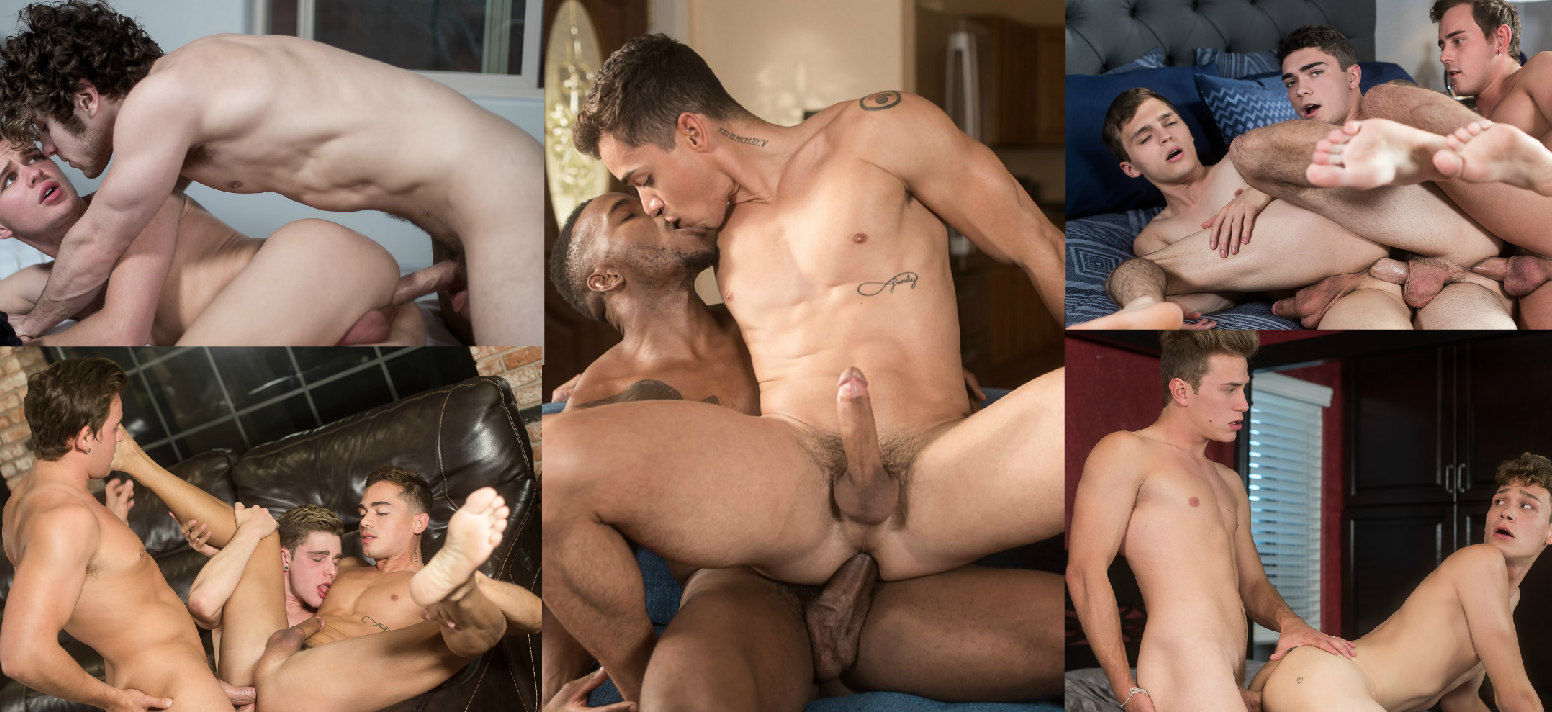 Many of you have undoubtedly noticed that several gay porn studios released some of their best content ever this past summer. Now that the season is coming to a close, Str8Up will be looking back at some of the summer's greatest scenes all September long, studio by studio. (There were a lot of bad scenes released, too, but I'll be nice and ignore those.) While summer technically runs from June 21st through September 23rd, I'm considering scenes released from Memorial Day weekend (beginning May 24th) through Labor Day weekend (ending September 2nd) for these recaps.
Today, it's a recap of the five best summer scenes from Helix Studios, and if you don't see your own personal favorite here, tell us what it was in the comments below. Helix had one of its best summers in history, and it was almost impossible to limit this list to five, so honorable mentions must be made for these scenes: Pheonix Fellington and Greyson Lane, Johnny Hands and Ashton Summers, Shane Cook and Tyler Sweet, Alex Riley and Collin Adams, and Ashton Summers, Andy Taylor, and Jacob Hansen.
Add all of the honorable mention scenes to your watch list if you haven't already seen them, and without further ado, here were Helix's five best scenes of the summer: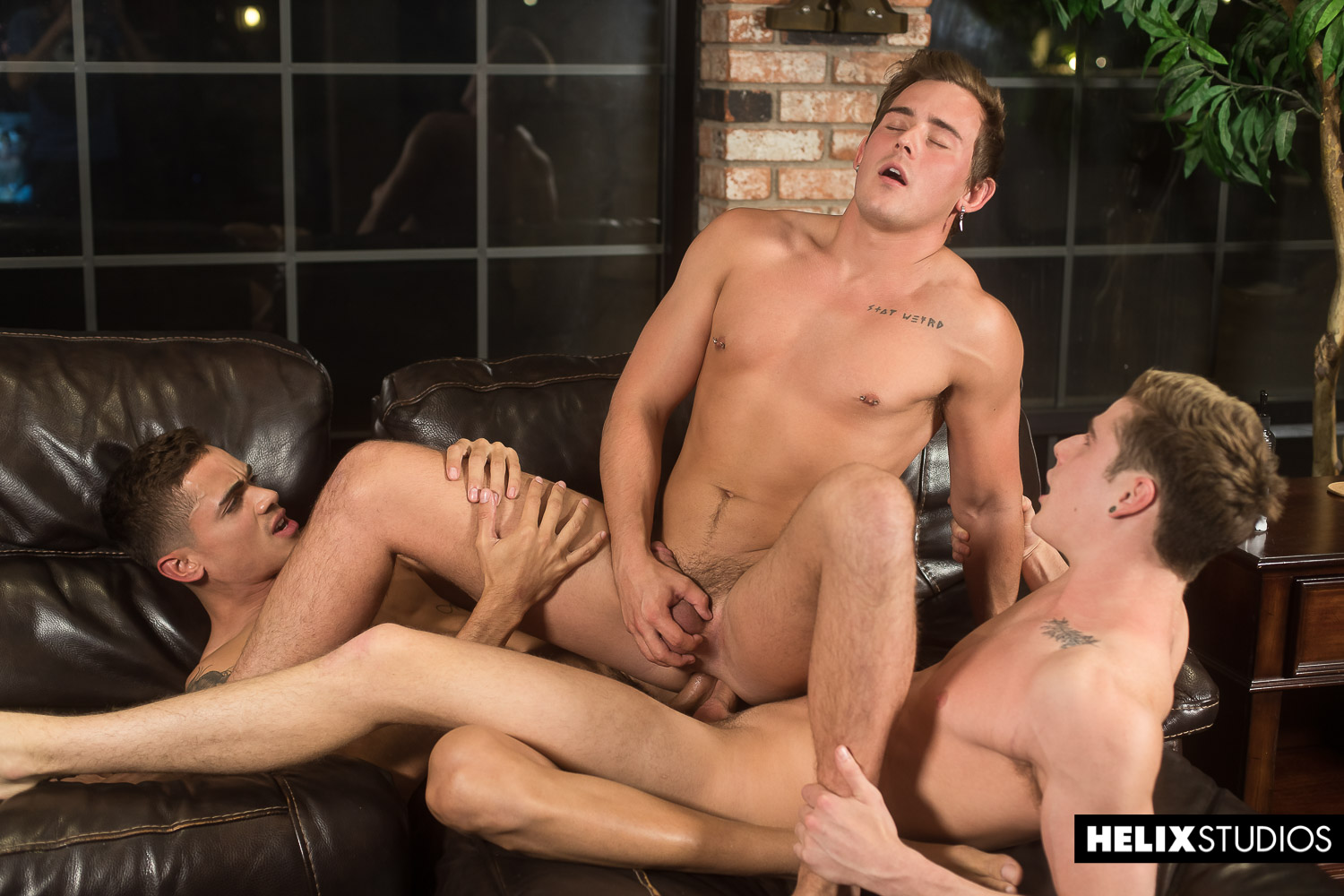 Josh Brady made his double-penetration debut in early June with both Ashton Summers and Travis Stevens' cocks stuffed inside of him at the same time. The DPs didn't stop there, as this bareback three-way also featured the DP debuts of Ashton Summers and Travis Stevens. Gay porn history was made with this scene (no other gay porn scene has ever featured three DP debuts), and best of all, the fucking was excellent, too. Clip (watch full scene here):
[
Helix: Josh Brady, Travis Stevens, And Ashton Summers Double-Penetrate Each Other
]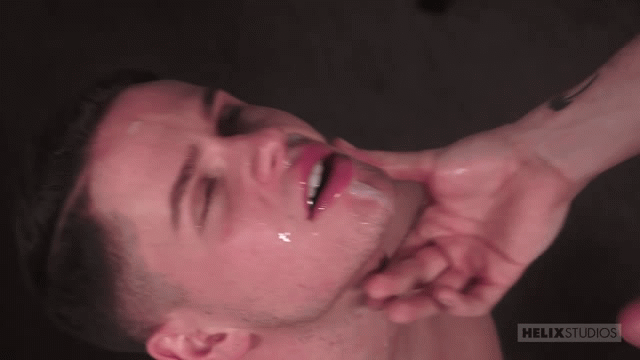 Shortly after Memorial Day weekend, insatiable deep-throater Dylan Hayes appeared in his final Helix scene, and in it, he received the fuck of a lifetime from Calvin Banks. Come for the world class topping from Calvin and bottoming from Dylan, then stay for the epic cum facial at the end of the scene. Clip (watch full scene here):
[
Helix: Calvin Banks Fucks Dylan Hayes Bareback
]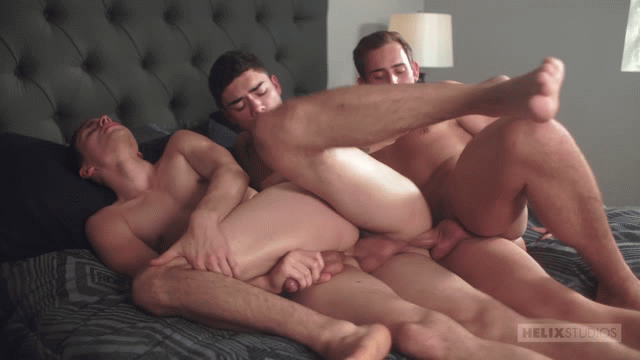 Helix MVP Josh Brady makes his second appearance on this list in yet another three-way, and in this one, he shows off his topping skills by tag-teaming Ashtin Bates and Tristan Adler. Train-fucking, cum-eating, and flawless performances from all three guys. Clip (watch full scene here):
[
Helix: Josh Brady, Ashtin Bates, And Tristan Adler Fuck Bareback
]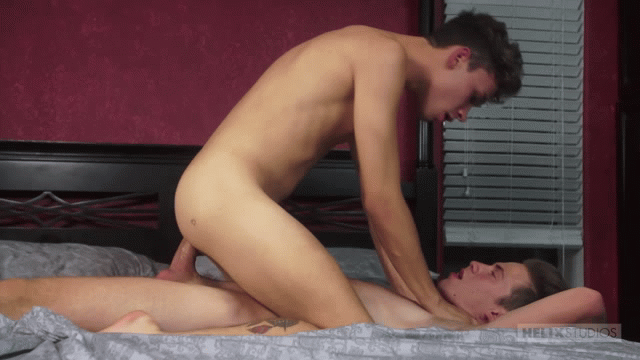 Last month, Micah West thrusted his long, rock hard cock into brand new star Hayden Lee in a duo that featured the strongest chemistry in any Helix scene this year. Not only was this Micah's best work yet at Helix, it also had Hayden turning in the best debut performance from a Helix star in recent memory. The surprise internal creampie at the end of this scene was icing on (in?) the cake. Clip (watch full scene here):
[
Helix: Micah West Fucks Hayden Lee Bareback
]
On Labor Day weekend, Ashton Summers and Pheonix Fellington starred in not just one of the year's best versatile scenes, but arguably one of Helix's best scenes of all time. Ashton and Pheonix are two of the industry's greatest performers, so watching them take turns fucking each other was a dream come true.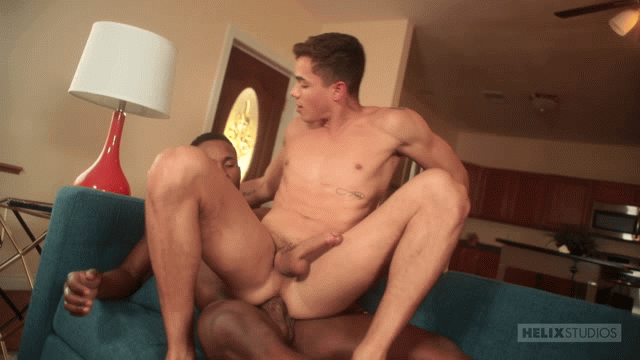 As if the performances from these two beautiful men weren't enough, this scene also features stellar production, direction, editing, and even lighting.
And, don't even get me started on the cum shots at the end of this scene…
Here's a clip from this must-see duo (watch full scene here):
[
Helix: Pheonix Fellington And Ashton Summers Flip-Fuck Bareback
]