New Gay Porn Studio BLACK GODZ: "A Secret Brotherhood Of Powerful Black Men Who Deflower Chosen Boys"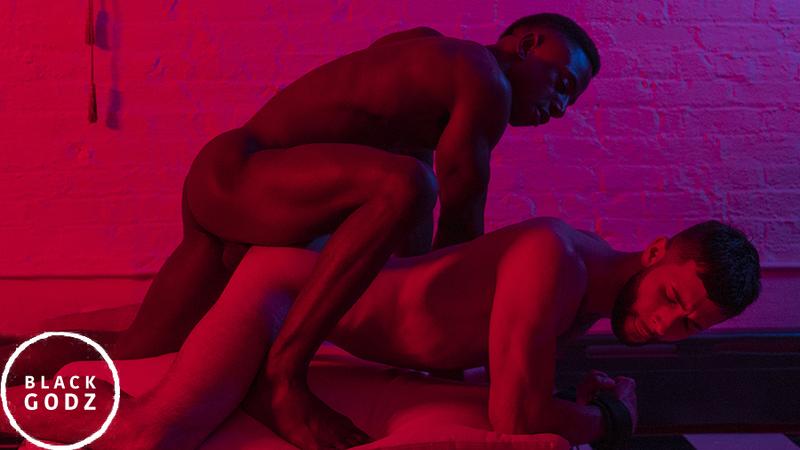 Charged Media, the porn conglomerate that brought you Family Dick and Young Perps, is launching yet another studio, and this one is focused on black men. It's called "Black Godz," and the theme of the studio is "powerful black men" who are part of a cult that dominates twinks in "traditional rituals." Here's the studio description from the site's homepage:
BLACKGODZ: A SECRET BROTHERHOOD OF POWERFUL BLACK MEN DEFLOWER CHOSEN BOYS IN A SERIES OF TRADITIONAL RITUALS.

What is BlackGodz? It's an underground society committed to changing the world and the boys that live in it, one hole-twitching, cum-gushing orgasm at a time. The leaders of this cult assume the title of Gods. They are superior to ordinary men in every way — powerful, successful, intelligent, physically perfect and sexually insatiable.
Fetishizing an entire group based on their race (even respectful and classy fetishization) is one of the porn industry's oldest marketing gimmicks, and in Black Godz's case, the black men are all "superior" members of a "secret cult" who "deflower chosen boys." Yes, it's 2019, and some studios still can't film hot black guys having sex in good porn scenes without having to turn it into a fetish. (Although, to be fair, GuysInSweatpants, Raging Stallion, and TimTales do this regularly, and don't rely on any racially-themed fetishes.)
As you'll recall, another studio purporting to celebrate black men, Noir Male, launched with a promise to "showcase black men as they deserve to be seen," and then went on to load up the site with scenes featuring mostly white guys. It's obviously always a positive and good thing to see more and more men of color in gay porn, so let's hope Black Godz doesn't make the same mistakes as Noir Male did in its early days.
As of today, Black Godz has released just 12 scenes, and all of them feature a mix of black and mixed race models. (I only see two white models on the site—twinks Bar Addison and Joe Ex.)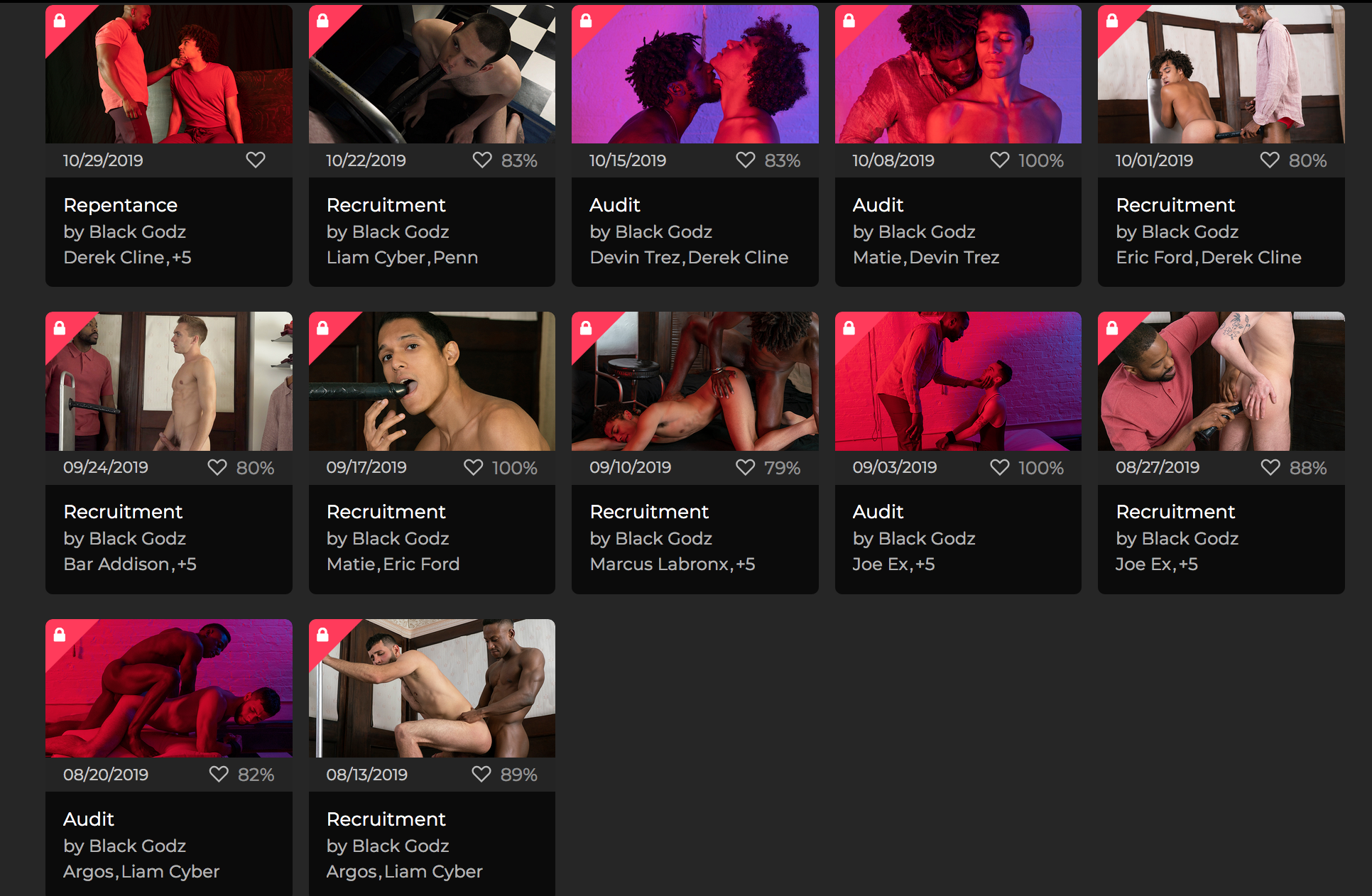 Here's the studio trailer for Black Godz:
[
Black Godz
]