Helix's Lifeguards Concludes With Six-Way Bareback Fuckfest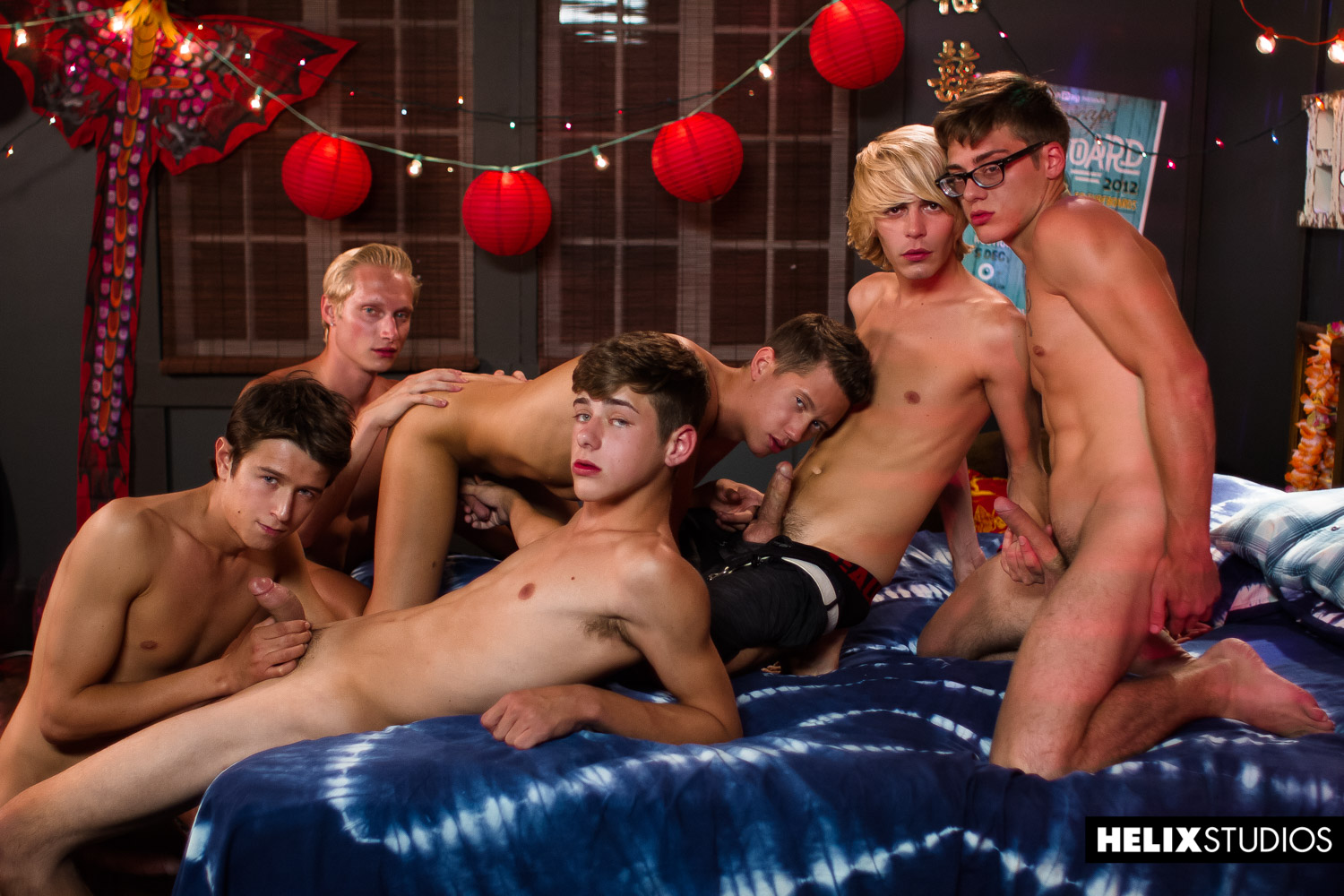 Helix's stylish and exceptionally made Lifeguards concludes today with the best scene of the series (a tough feat considering Sean Ford's work in an earlier scene), and for the studio's fans, this bareback orgy will undoubtedly be a dream come true.
This scene features many of the lifeguards from previous scenes, including Evan Parker, Tyler Hill, Max Carter, Blake Mitchell, and Joey Mills.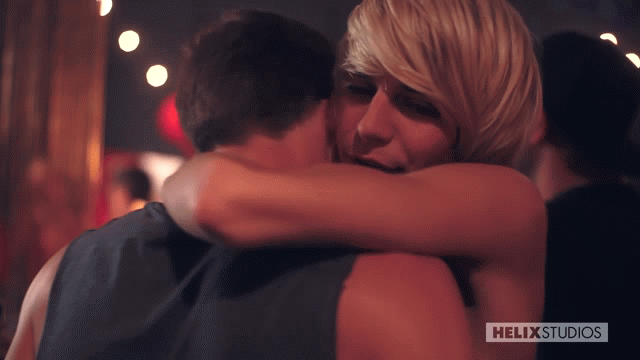 The six-way bareback orgy is arranged by Kyle Ross (of course), who orchestrates the fuckfest by slyly convincing a select number of party guests to "stay after" everyone else leaves. He wants that Blake Mitchell d, and he gets it…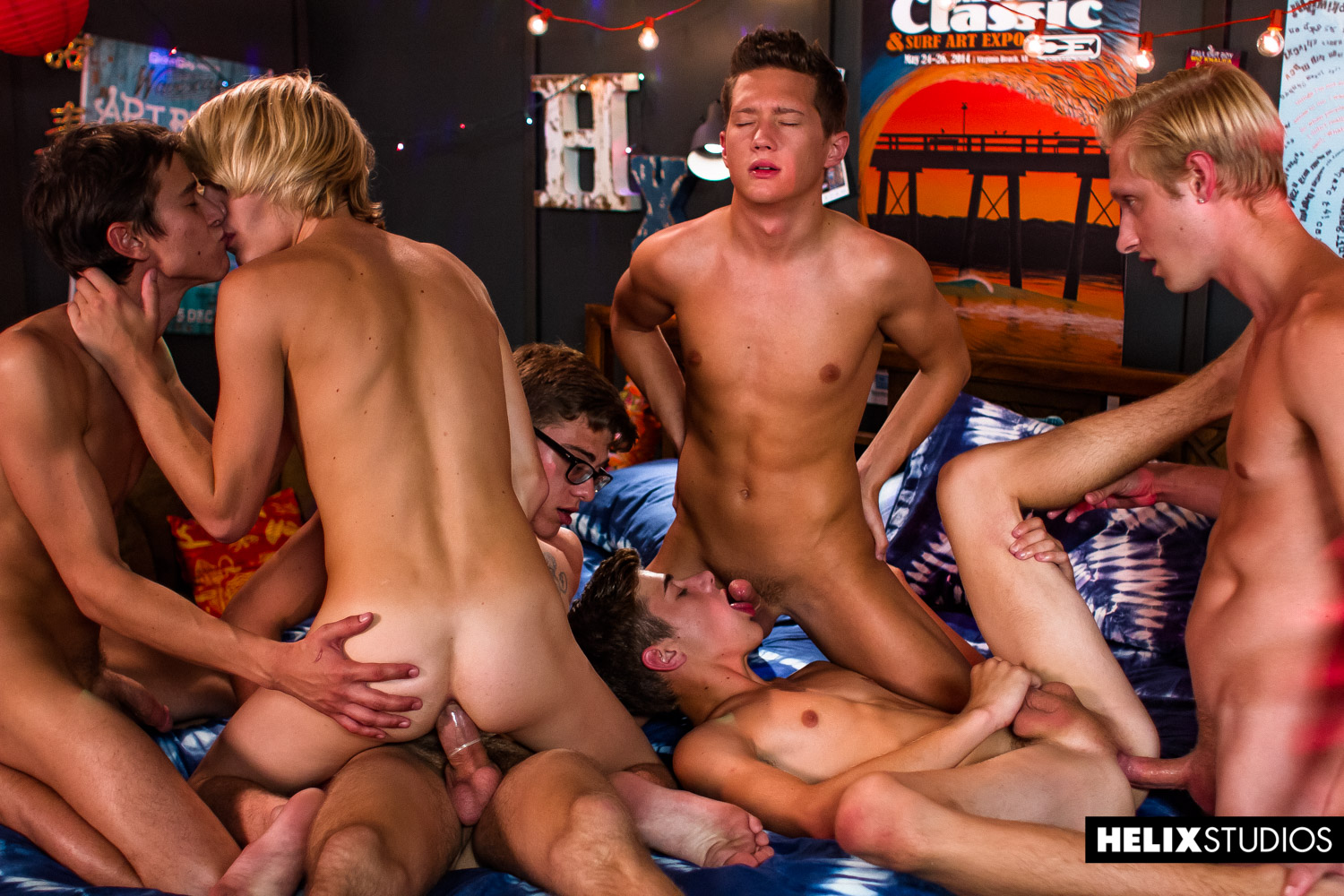 The overwhelming majority of orgies are horribly shot, with way too much going on, poor camera work, and models in complete sexual disarray. That's definitely not the case here, as we're given clear and sustained views of the well-choreographed action throughout the scene.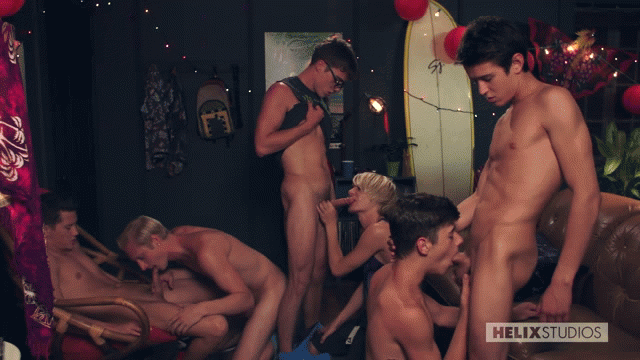 Note that this scene features fucking both with and without condoms, so it's not 100% bareback.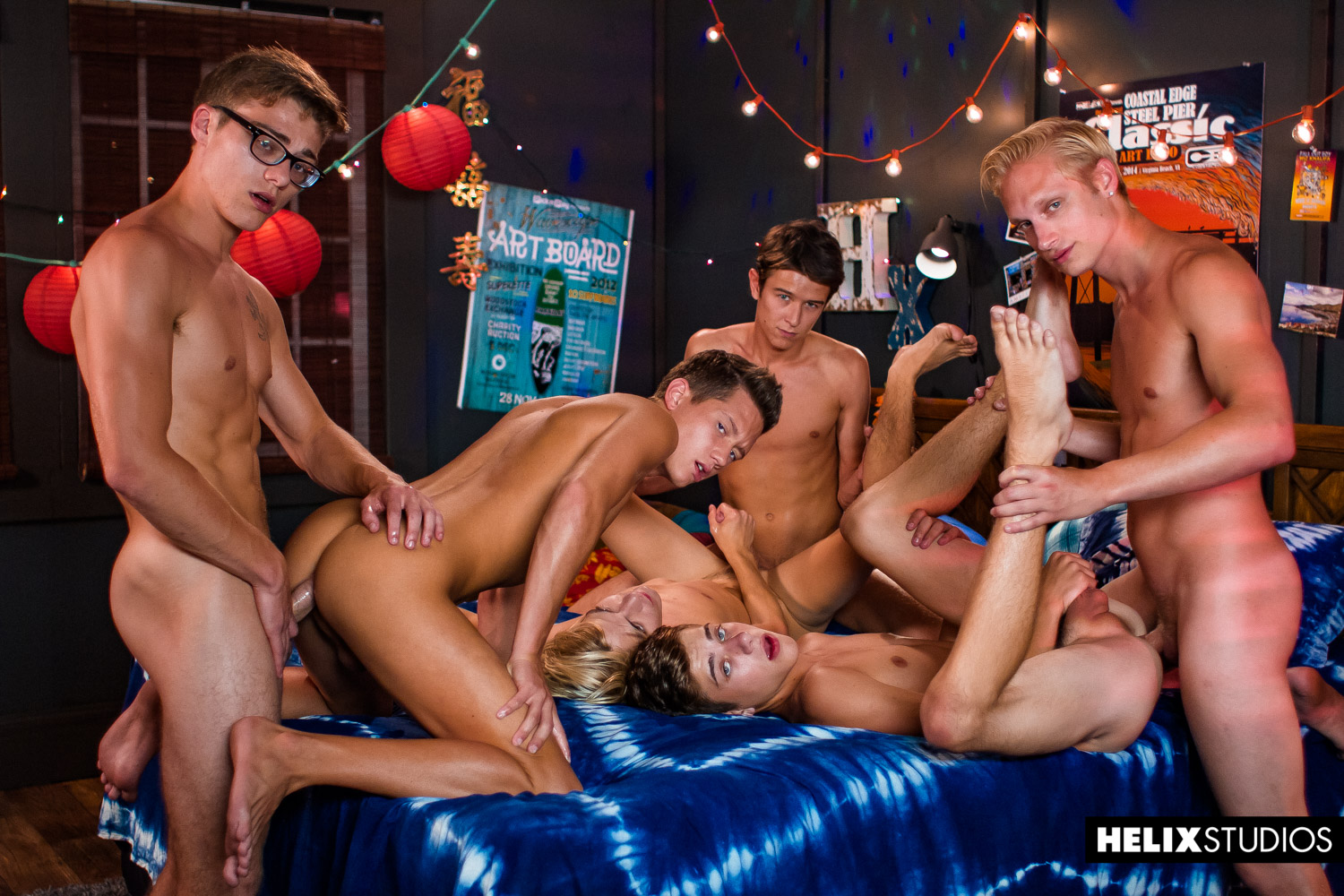 Blake Mitchell is the only top who wears a condom throughout the scene, although he is so well-endowed, the condom barely covers half of his cock. Maybe this can be considered "partial barebacking," LOL.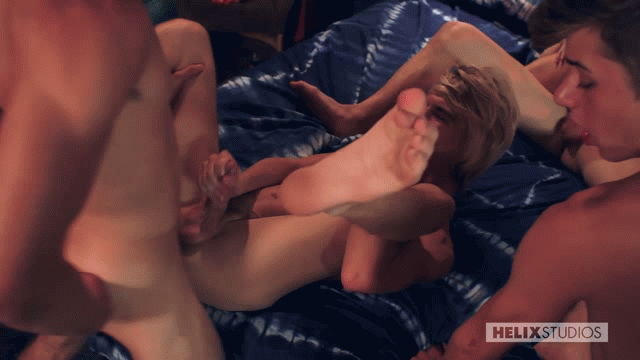 If there's a breakout star from this scene, it's newcomer Joey Mills, who sits on both Kyle Ross and Max Carter's cocks raw. Like the rest of the orgy, the bareback double-penetration is skillfully shot, and Joey Mills rides the cocks for quite a while (about four minutes).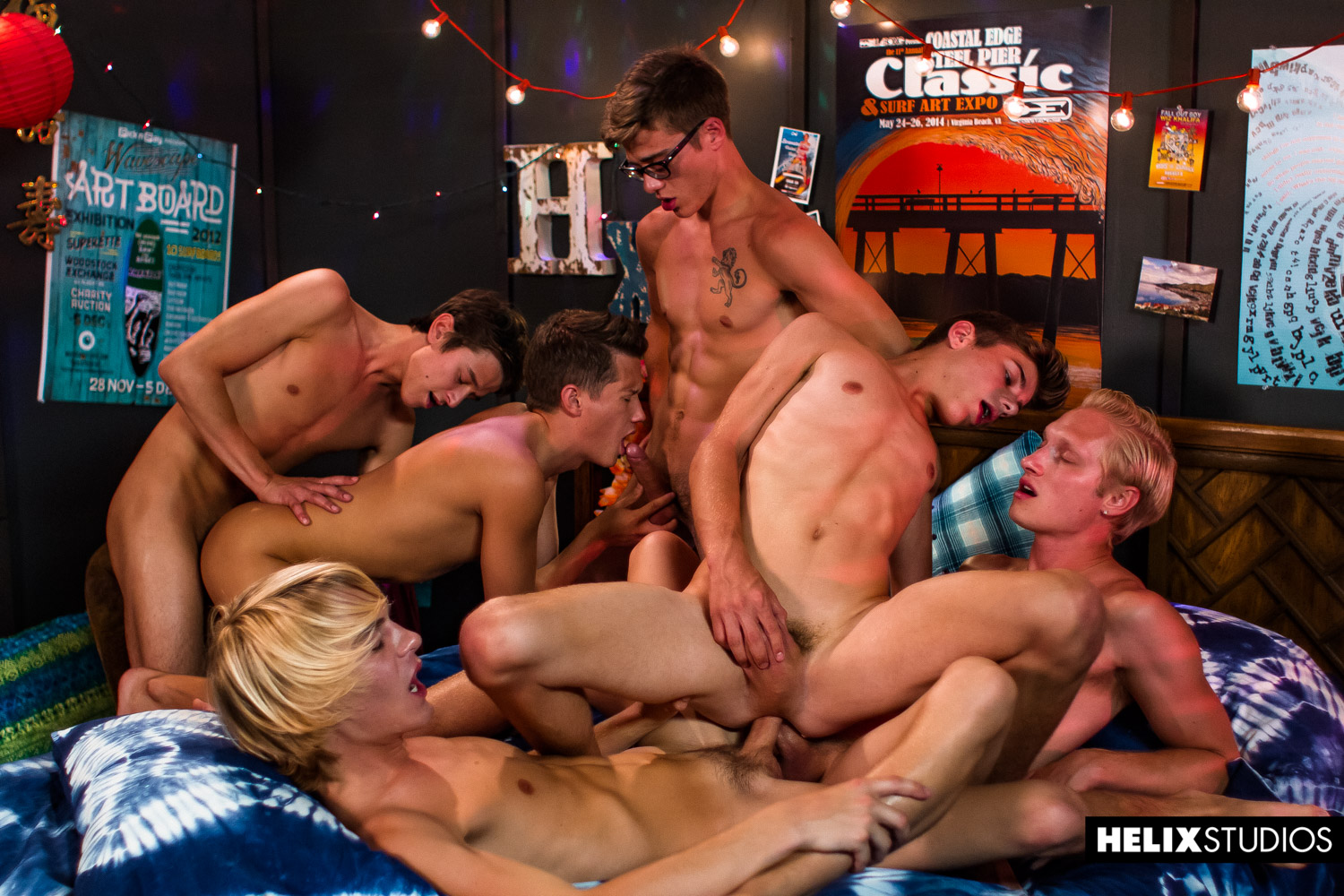 Later, Joey Mills takes three nearly simultaneous loads in his mouth—and that's after being creampied by Max Carter.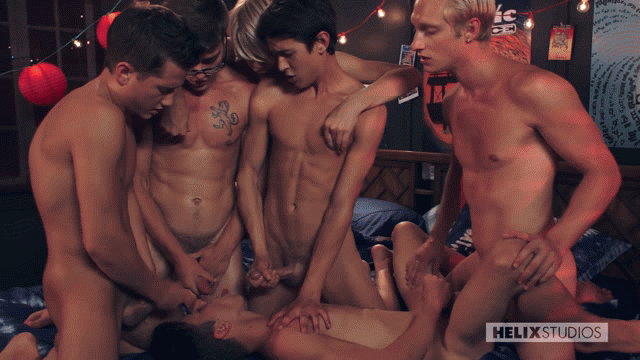 The Lifeguards finale is among 2016's best gay porn scenes, and it's easily the best group sex scene of the year. Trailer (watch full scene here):
[
Helix's Lifeguards: Evan Parker, Tyler Hill, Kyle Ross, Max Carter, Blake Mitchell, Joey Mills
]