Here's The Blake Mitchell And Sean Ford Gay Porn Scene That Led To The Casey Tanner And Blake Mitchell Breakup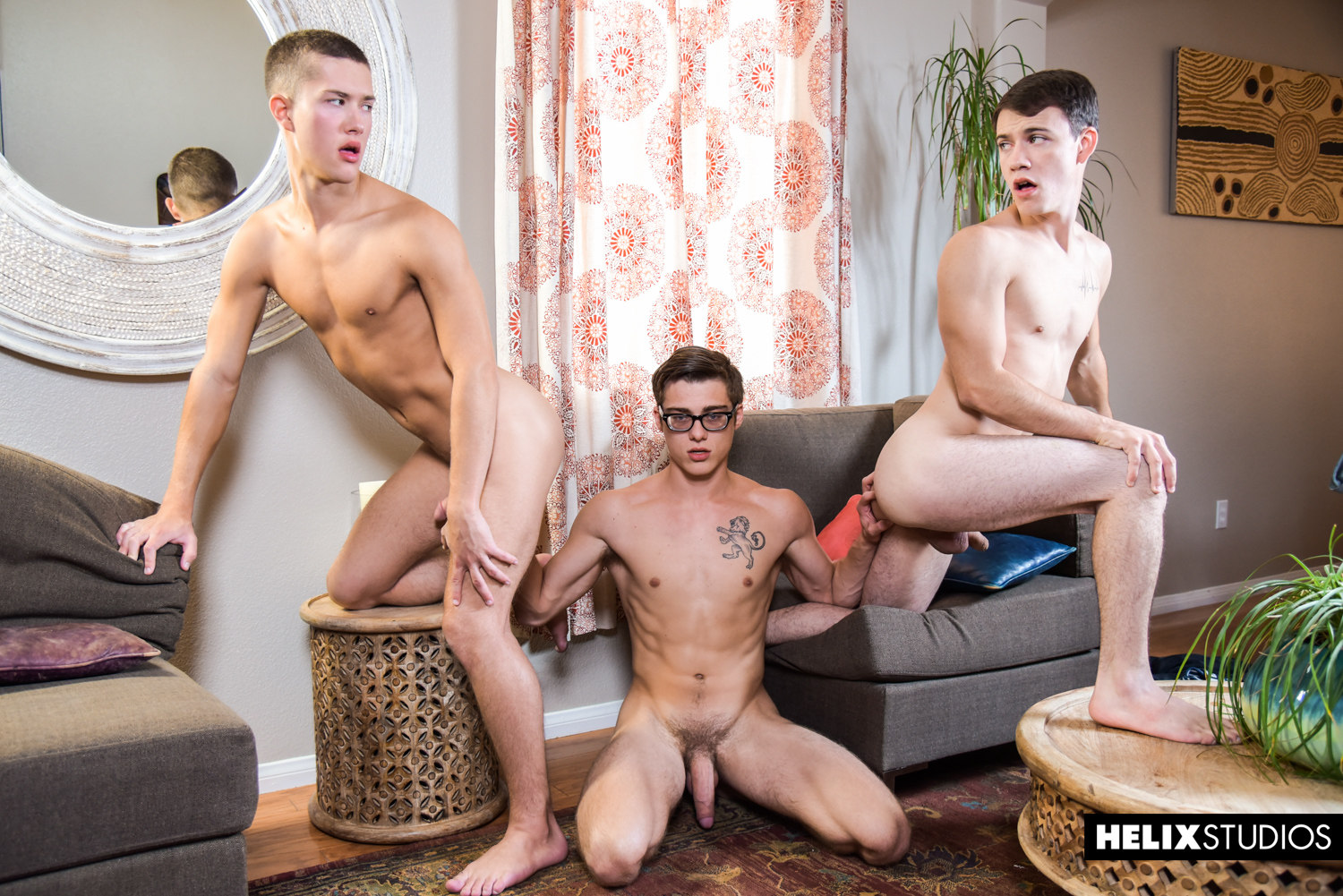 It's the final scene of Helix's series about gay porn stars who are burglars (or something), "Breakin' In," and this grand finale is a three-way featuring big-dicked powertop Blake Mitchell, gorgeous fan favorite Sean Ford, and Zach Taylor.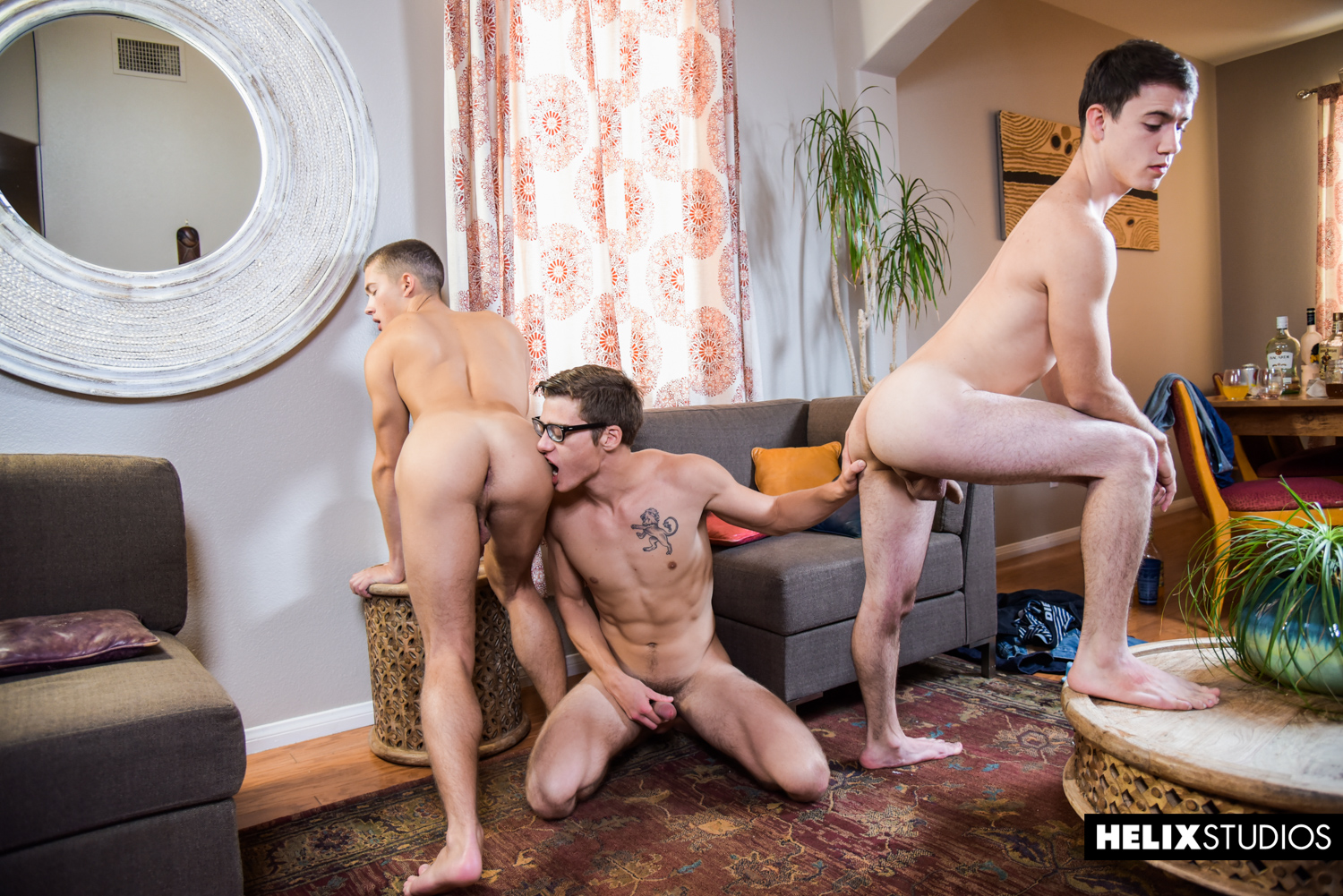 As everyone knows, this scene was filmed during the now infamous Las Vegas shoot that led to the end of real-life former powercouple Blake Mitchell and Casey Tanner, after Blake Mitchell had an off-camera encounter with Sean Ford. Back in August, exclusive news of that affair and the subsequent breakup made headlines here on Str8UpGayPorn:
"[Blake] broke up with me, and then I kept pushing for the reason why," Tanner tells Str8UpGayPorn. "I am very intuitive, so I knew something was going on. So, I asked and I asked, and then he told me he cheated on me with Sean. I'm done with Blake. Sean Ford is a homewrecker, and he can stay his ass in Arkansas."

According to Tanner, Mitchell cheated with Ford last week at a shoot house in Las Vegas. The two performed in a scene together, but they continued to have sex off camera. This was confirmed to Tanner by Mitchell himself and other models who were in the house.
Cheating might be wrong, but homewrecking has never looked so right…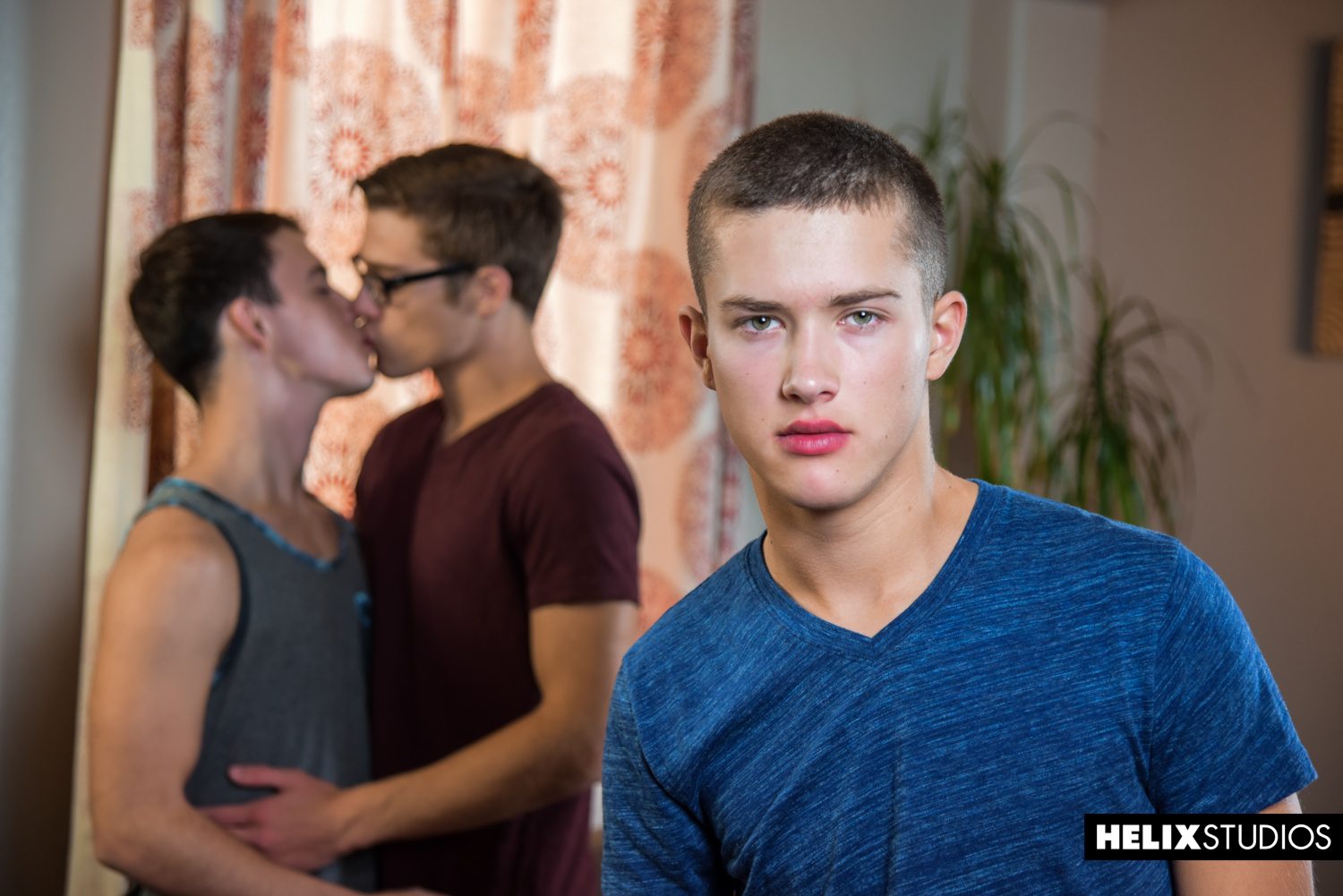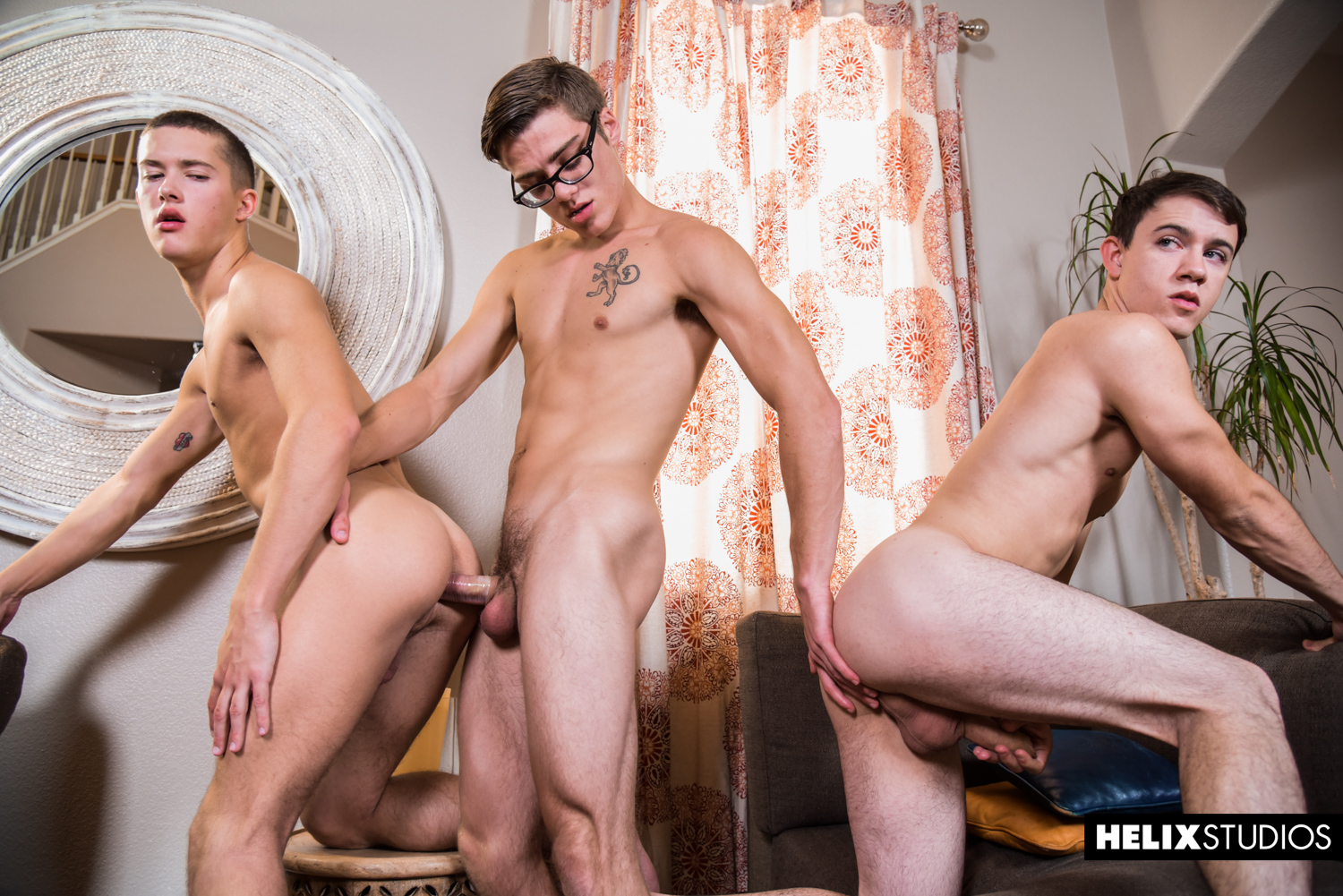 Helix releasing this scene today would've been news enough, but the studio actually upstaged itself by tweeting out the below photo just a few hours ago: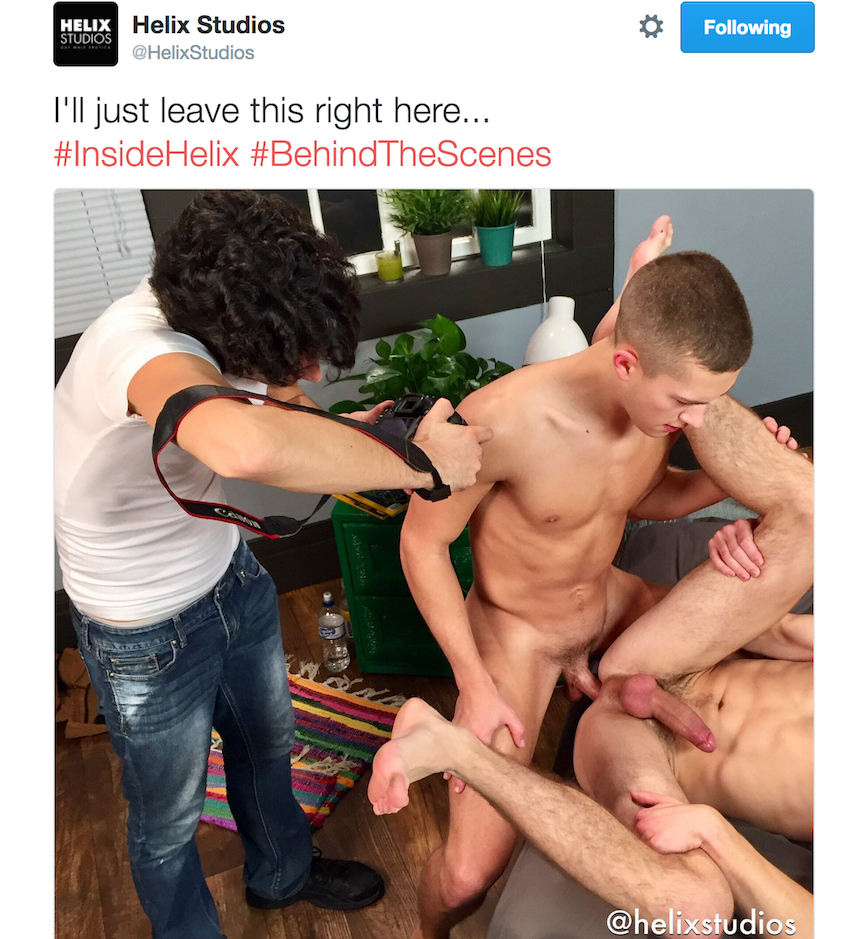 Fans of Blake Mitchell's cock will instantly recognize it above. And this means that, obviously, Blake Mitchell is about to make his gay porn bottoming debut—being fucked bareback by none other than Sean Ford. This is an example of a studio re-pairing two models for a very good reason, and this scene will be released ASAP, hopefully. [UPDATE: Blake Mitchell's bottoming debut is now LIVE and it's right here.]
Meanwhile, the trailer for the three-way out now (full scene here):
[
Helix: Blake Mitchell, Sean Ford, Zach Taylor
]