Exclusive: Blake Mitchell And Casey Tanner Break Up AGAIN After Affair With "Homewrecker" Sean Ford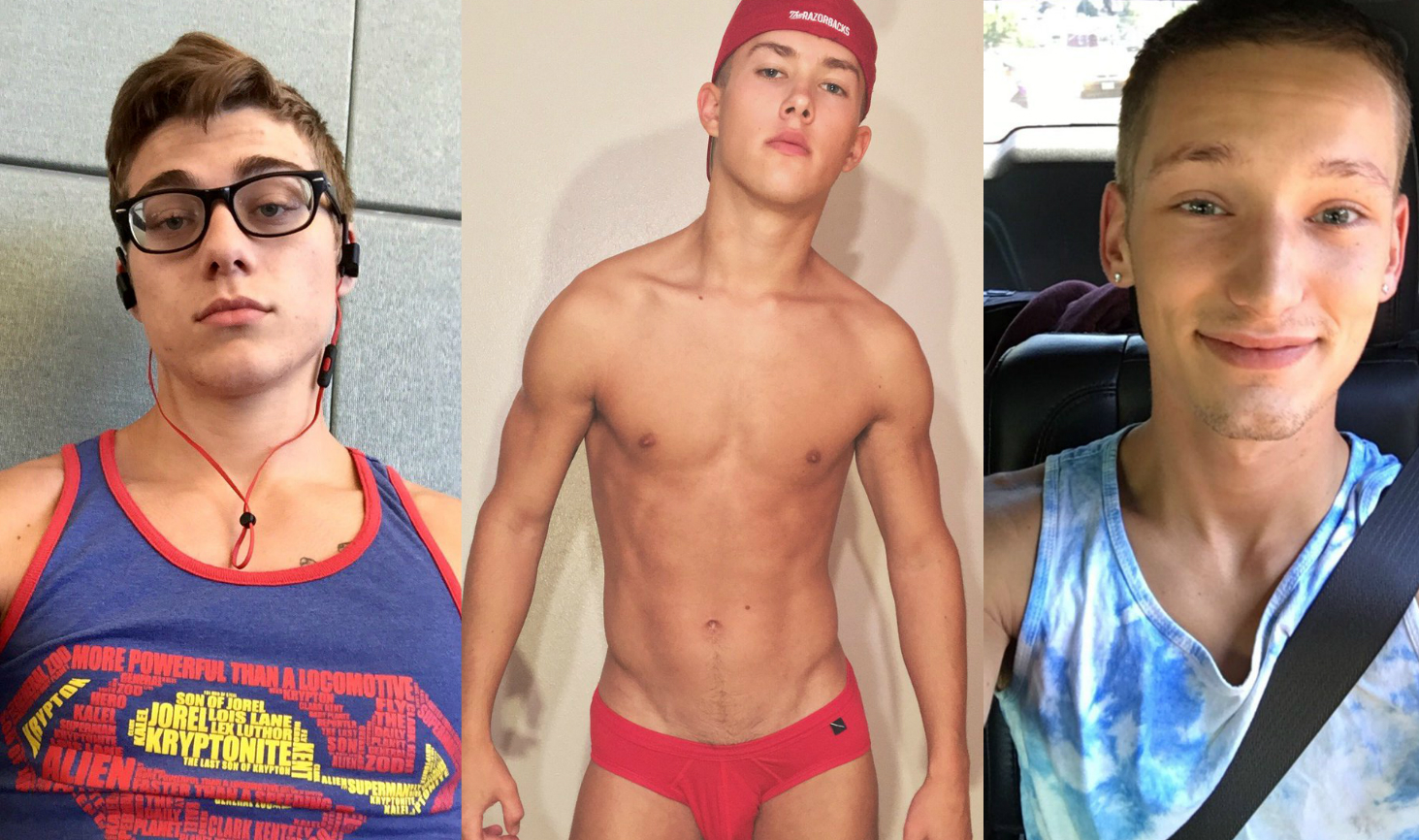 For the second time in less than six months, twink powercouple Blake Mitchell and Casey Tanner have once again broken up, and this time there's another Helix model involved, according to Casey Tanner. That model is newcomer Sean Ford (above, center), who slept with Blake Mitchell off camera during a recent Helix Studios production in Las Vegas. Shortly after the shoot last week, Blake Mitchell broke up with Casey Tanner, but it wasn't until yesterday that Tanner got Mitchell to admit that he had cheated on him with Sean Ford.
"[Blake] broke up with me, and then I kept pushing for the reason why," Tanner tells Str8UpGayPorn. "I am very intuitive, so I knew something was going on. So, I asked and I asked, and then he told me he cheated on me with Sean. I'm done with Blake. Sean Ford is a homewrecker, and he can stay his ass in Arkansas."
According to Tanner, Mitchell cheated with Ford last week at a shoot house in Las Vegas. The two performed in a scene together, but they continued to have sex off camera. This was confirmed to Tanner by Mitchell himself and other models who were in the house.
"Blake admitted it to me last night. I'm waiting for Sean's response, and I've had everyone else in the house confirm it."
A behind-the-scenes photo from that shoot is below, which shows Sean Ford sucking on Blake Mitchell's cock. It's not clear if this was before or after Mitchell and Ford had sex off camera.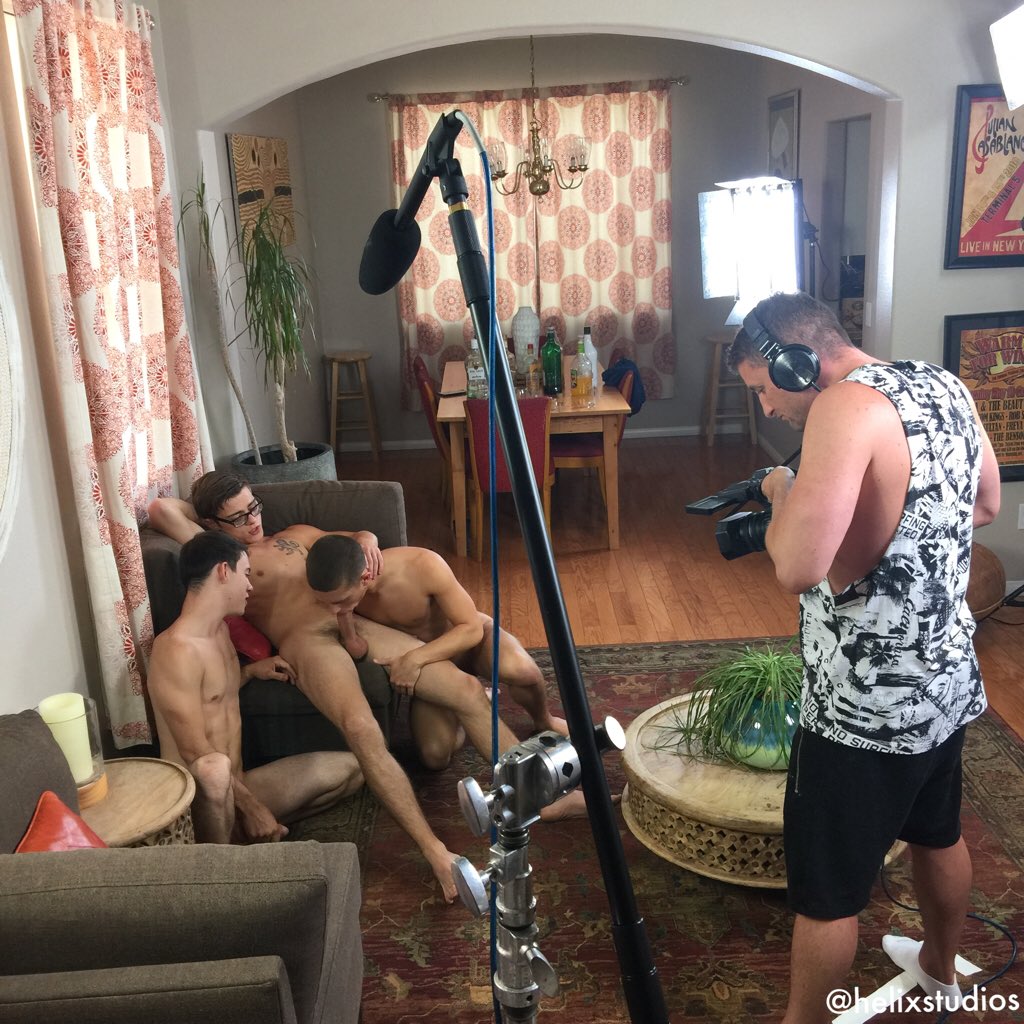 "They had a whole house full of Helix models," Tanner explains. "I'm not sure of sleeping situations for everyone, but Sean and my boyfriend made sure they were together. Well, ex-boyfriend."
Following this latest break-up, it's not immediately clear who will live where, as Tanner and Mitchell have been sharing a Seattle apartment. With regard to the couple's two dogs, Tanner tells Str8UpGayPorn, "[Catch] is most certainly mine. As is everything else in the apartment."
As of post time, neither Blake Mitchell nor Sean Ford (who are currently appearing together in Helix's Lifeguards series) have responded to request for comment on this story. UPDATE: Mitchell has issued a brief statement, telling Str8UpGayPorn, "He cheated on me first. Two times, same month. But who's keeping score?"
As for Casey Tanner, he's trying to remain positive, and just shot his own scene in San Diego with Calvin Banks.
"Calvin Banks and I had a fantastic scene yesterday," Tanner reveals, adding, "and Calvin has the best dick I've ever had. He trumps Blake for sure."