Breaking: Convicted Felon Sebastian Young Returns To Gay Porn For 3rd Time!
EXCLUSIVE—Str8UpGayPorn can exclusively report that, less than a month after his release from state prison, convicted felon Sebastian Young has returned to gay porn once again. If my math is correct, this is his third re-entry into the adult industry. Which studio was more than happy to welcome Young back to the business? Surprise: It was Men.com.
As I've been predicting all year since he was incarcerated, Men.com was the first studio to re-hire Sebastian Young, and the tattooed bad boy filmed multiple scenes for them last week in Atlanta. A source close to production tells me one of the scenes was for the studio's niche Top To Bottom site, where Sebastian Young was in fact the bottom. [UPDATE: Here's Sebastian Young's new bottoming scene!]
The premise for those Top To Bottom scenes involves "top only" performers getting fucked in the ass for the first time, but seeing as how Young has already bottomed for Trevor Knight and Phenix Saint, it'll be interesting to see how Men.com spins it. (I wouldn't be surprised if Young lied to Men.com and told them he'd never bottomed, and I also wouldn't be surprised if Men.com was lazy enough to have not figured out that he was lying.)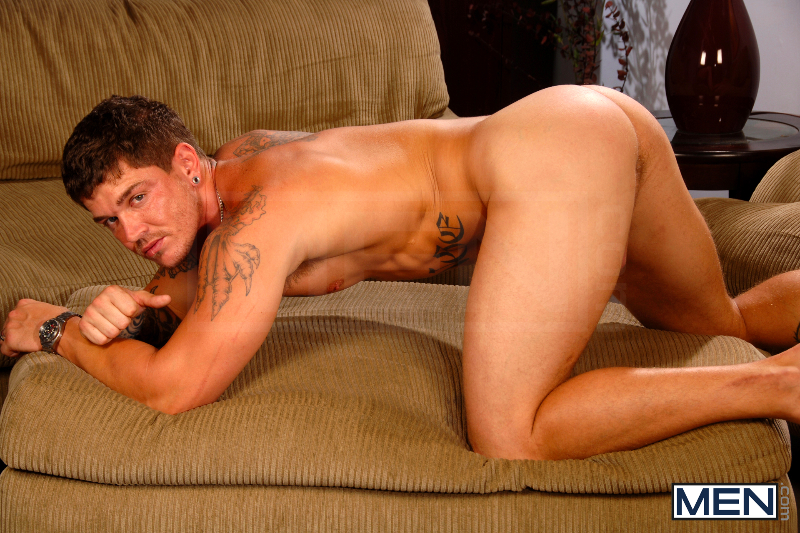 As you'll recall, Young was released from state prison on November 20th after serving over a year on various drug and aggravated battery (against his wife) charges. In the years preceding that, he served multiple sentences on charges ranging from theft, elderly abuse, felony battery, false imprisonment, violation of parole, reckless driving, and more. His collection of mug shots is almost as prolific as his gay porn career: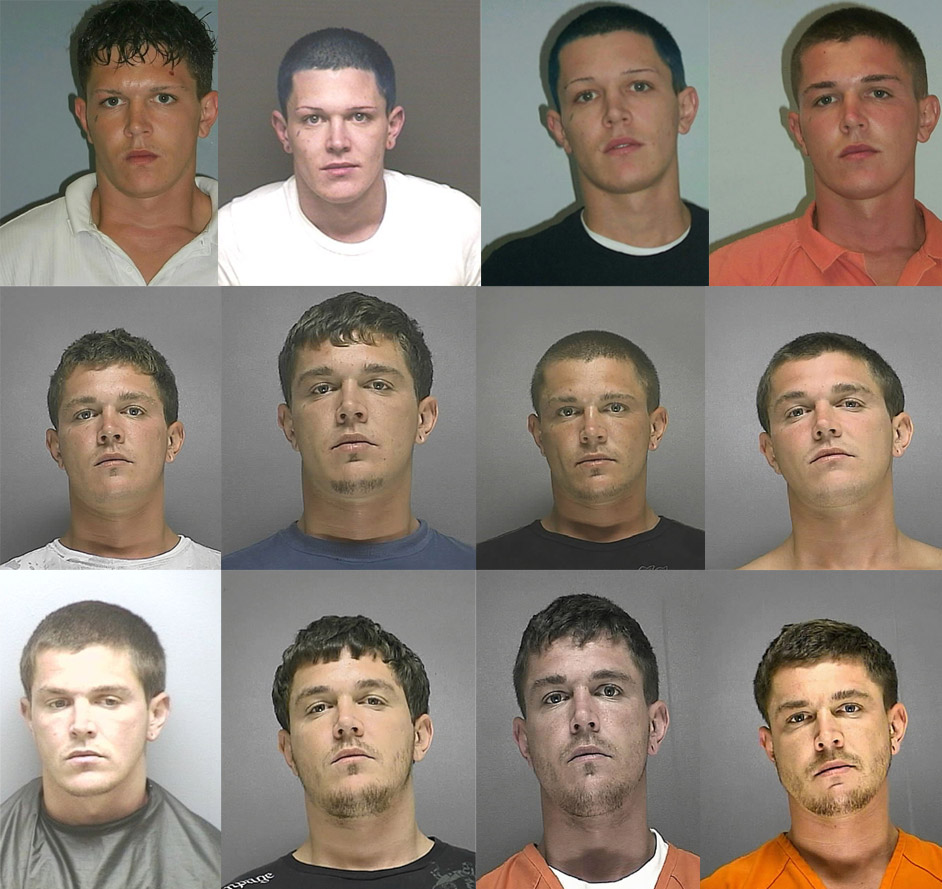 I've long maintained that, despite his penchant for violent felonies, Sebastian Young makes a great gay porn star. And I should probably be beat up (hopefully by Sebastian Young!) for saying this, but I'm going to go ahead and admit that I'm extremely excited to see his post-prison body and even more hardened, post-incarceration persona—especially if he is bottoming. Hey, he served his time! Doesn't Sebastian Young deserve to sit on cocks for money just like the rest of us?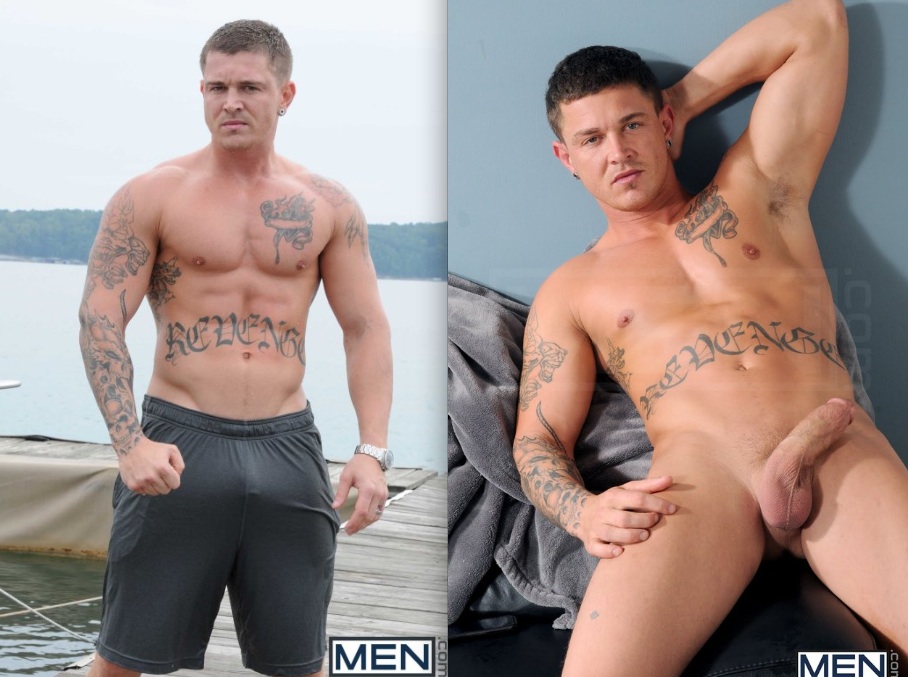 Until his new scenes are released on Men.com (and the way they hold on to things, it might be 2015 before we see anything), here is my favorite Sebastian Young scene. It's the one where he and Jack King double-penetrate Johnny Rapid in a prison shower.
[DrillMyHole: Sebastian Young and Jack King Double-Penetrate Johnny Rapid]