Plot Twist: Austin Armstrong Returns To Family Dick And Cheats On His Dad. With His Brother.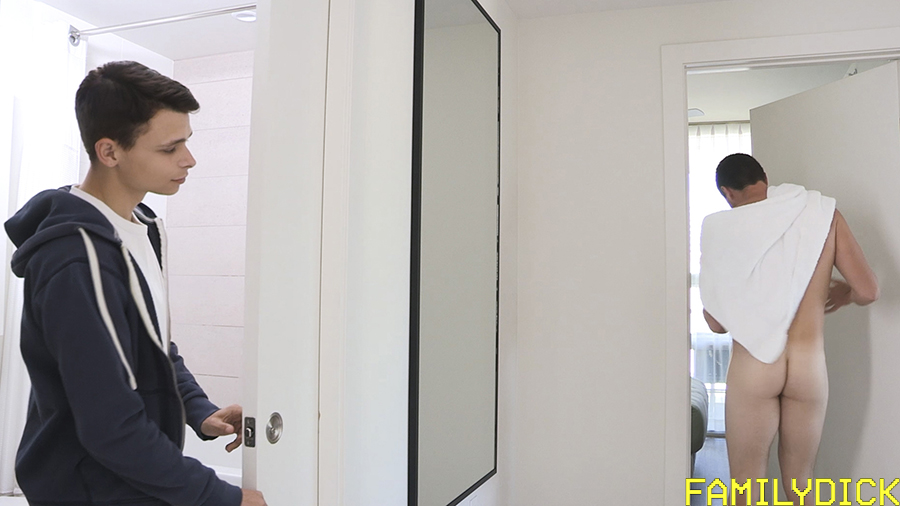 You all knew (or at least hoped) this was coming, right? There's a plot twist in the ongoing Armstrong family drama at Family Dick, and after retiring from gay porn less than a month ago, Austin Armstrong has decided to return to fucking his family members on camera. This time, however, he's letting his own brother, Jeff, fuck him bareback, instead of his dad. So, Austin is cheating on his dad. With his brother. (Unless, of course, Austin is no longer fucking his dad, in which case this can't be considered incestual cheating. Instead, it's just old fashioned regular incest.)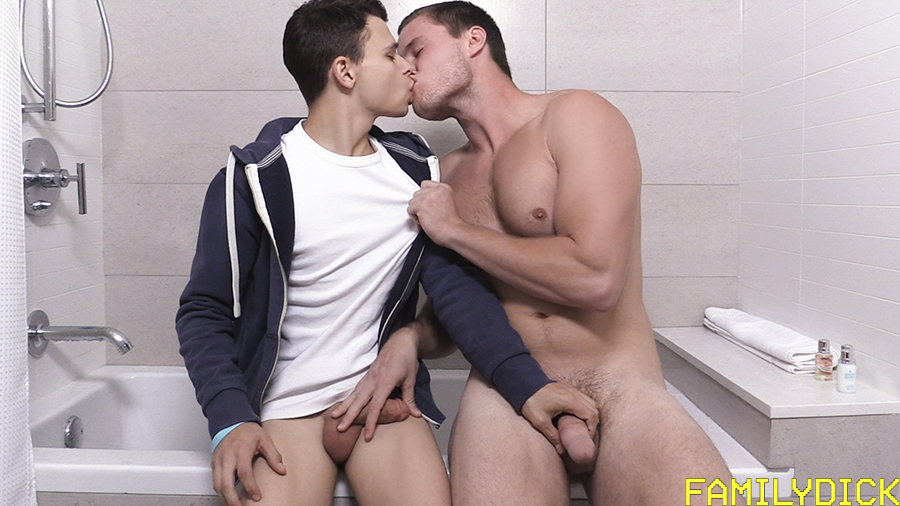 Via Family Dick:
It's been a while since Austin has seen his big step brother Jeff…and the big guy has fully grown! When Austin catches a glimpse of him getting out of the shower, the horny little boy can hardly wait to pull out his cock and stroke it, thinking of his big bro's meaty cock. The older brother hears what's going on and walks in on Austin, offering to give him a hand for some service in return. Before you know it, these two boys are tugging at each other's cocks and sucking each other off, all before little Austin opens his hole for his big brother's load.
This raises the same question I have every time one of these scenes is released: Where the hell is the mom? Also, where's the dad? I almost feel bad for him, now that his step son is fucking his biological son.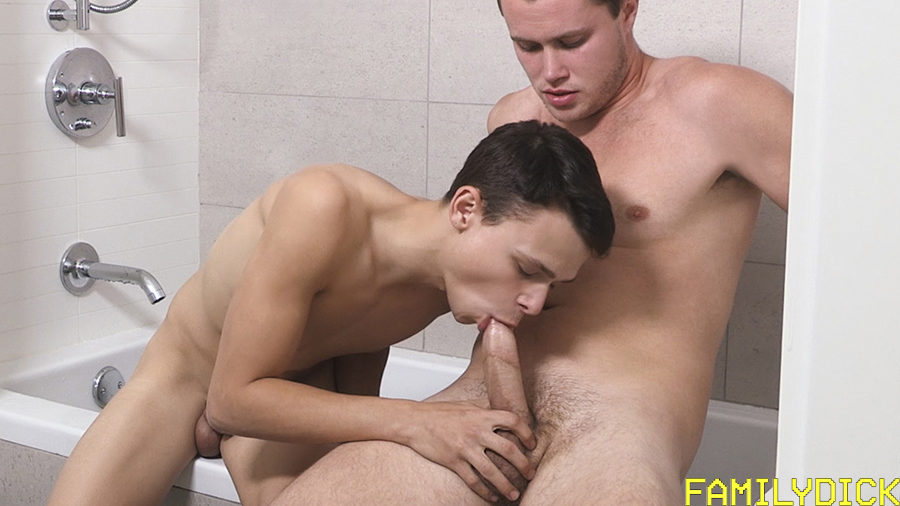 At this point, is there any amount of psychological counseling that can help the Armstrong family? Doubtful. Trailer (watch full scene here):
[FamilyDick: Jeff Armstrong Fucks Austin Armstrong Bareback
]