Controversial Gay Porn Star Brute Club Plays Dress-Up, Stuffs His Thick Cock Into Sam Barclay
Unfortunately-named gay porn star "Brute Club " (yes, that's a porn name, not the name of a gay bar or a device used to secure your automobile) made a bit of news last month for saying some rude things about other gay porn performers. Now, he's in his first gay porn scene of 2016. Can you ignore his nasty attitude and just focus on his hotness?
Brute Club's over-inflated ego is as big as his uncut cock, so you've got to deal with both if you want to enjoy him as a performer. I'm not sure I'm there yet, but he certainly fills out a motorcycle jumpsuit well.
This set design looks like something Hot House or Raging Stallion would have done in 2009, and I'll never understand how this is a fetish for some people. That said, Sam Barclay looks better than ever, and he's paired well here with Brute.
I wonder if Brute has tweeted anything mean about Sam yet, seeing as it's something he does to almost everyone? I don't have the patience to look through his Twitter right now.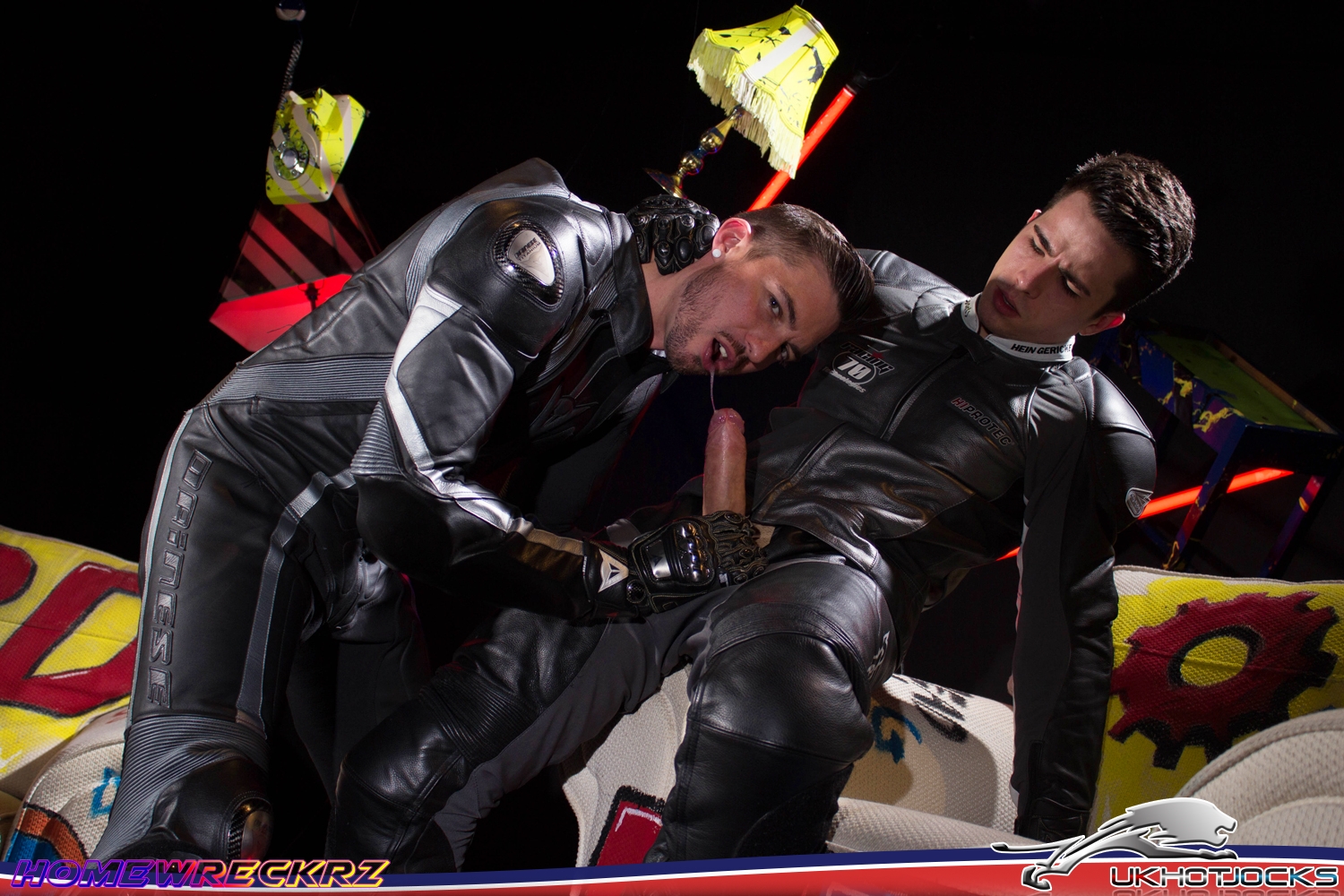 Trailer (watch full scene here):
[
UKHotJocks: Brute Club Fucks Sam Barclay
]