Cameron Diggs: "I'm Out Of Jail, Sober, And Retired From Gay Porn"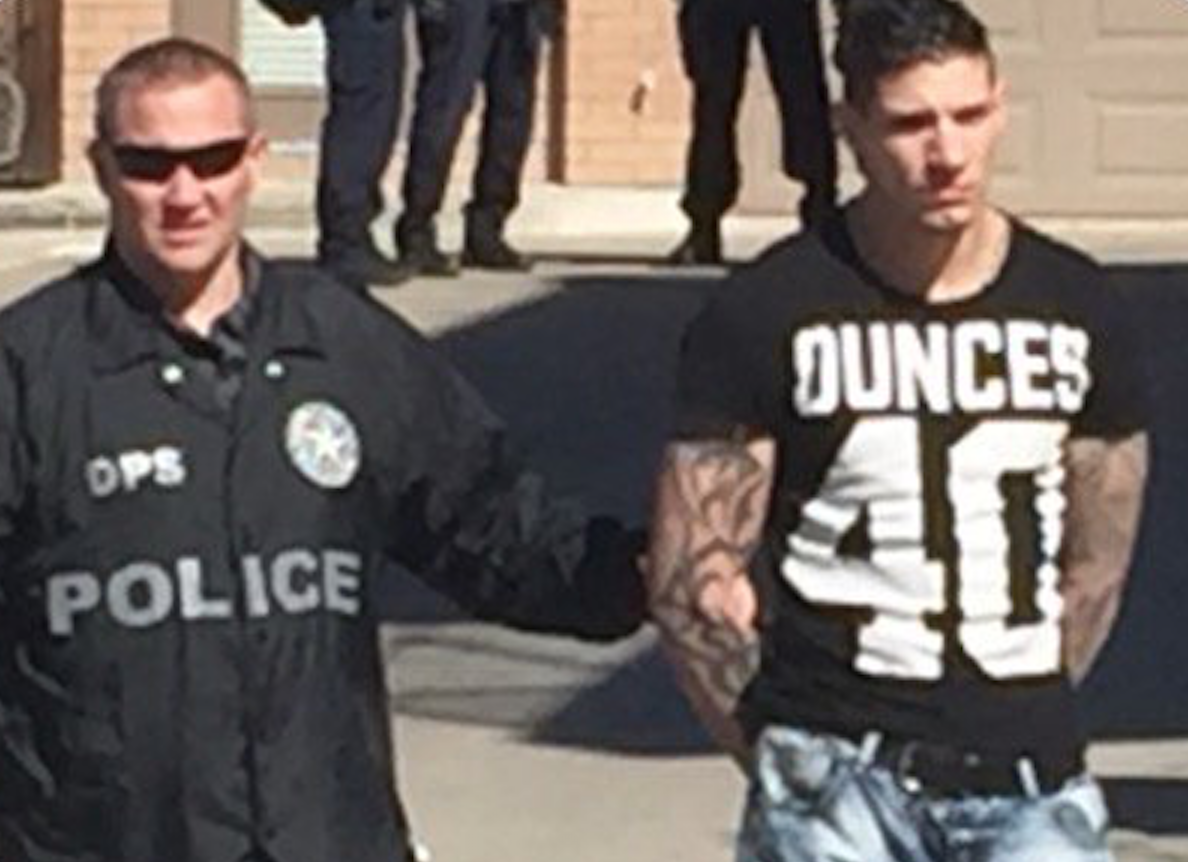 Last February, gay porn star Cameron Diggs was arrested in Dallas for allegedly manufacturing and/or delivering over 1,600 grams of crystal methamphetamine. Per the police affidavit filed, Diggs admitted to ordering and receiving the drugs, and he was being held on $100,000 bond. But, as you can see in the Facebook video below (posted yesterday), Diggs is now out of jail, and he's officially retired from stripping and performing in gay porn:
In another Facebook update yesterday, Diggs announced that after being released from jail, the charges against him were dropped. However, the case against him is still open, per Dallas criminal court records (screenshot below). The blank box next to Diggs' (a.k.a. Timothy Harper) record indicates that the case has no disposition and is still pending, as of today:
A clerk with the Dallas County court confirmed to Str8UpGayPorn that Diggs/Harper was released from jail, but the prosecutor has not yet closed this case, and charges could still be filed. If and when the case is dismissed, a disposition code of "DISM" will be entered on the Diggs/Harper record.
Prior to his arrest, Diggs had already made headlines for having multiple white supremacist tattoos. In explaining those tattoos and his beliefs, Diggs said that he "feel[s] like we are supposed to continue our race and our culture…When it comes to having kids I prefer to stay inside my race."
Following those remarks nearly a year ago, multiple studios pulled down and/or canceled the release of scenes featuring Diggs, so his "retirement" announcement yesterday is sort of a moot point. Per his Facebook, Diggs is now working at a "real job" and has over 90 days of sobriety.