White Supremacist Gay Porn Star Cameron Diggs Arrested By SWAT Team In Dallas For Manufacturing Drugs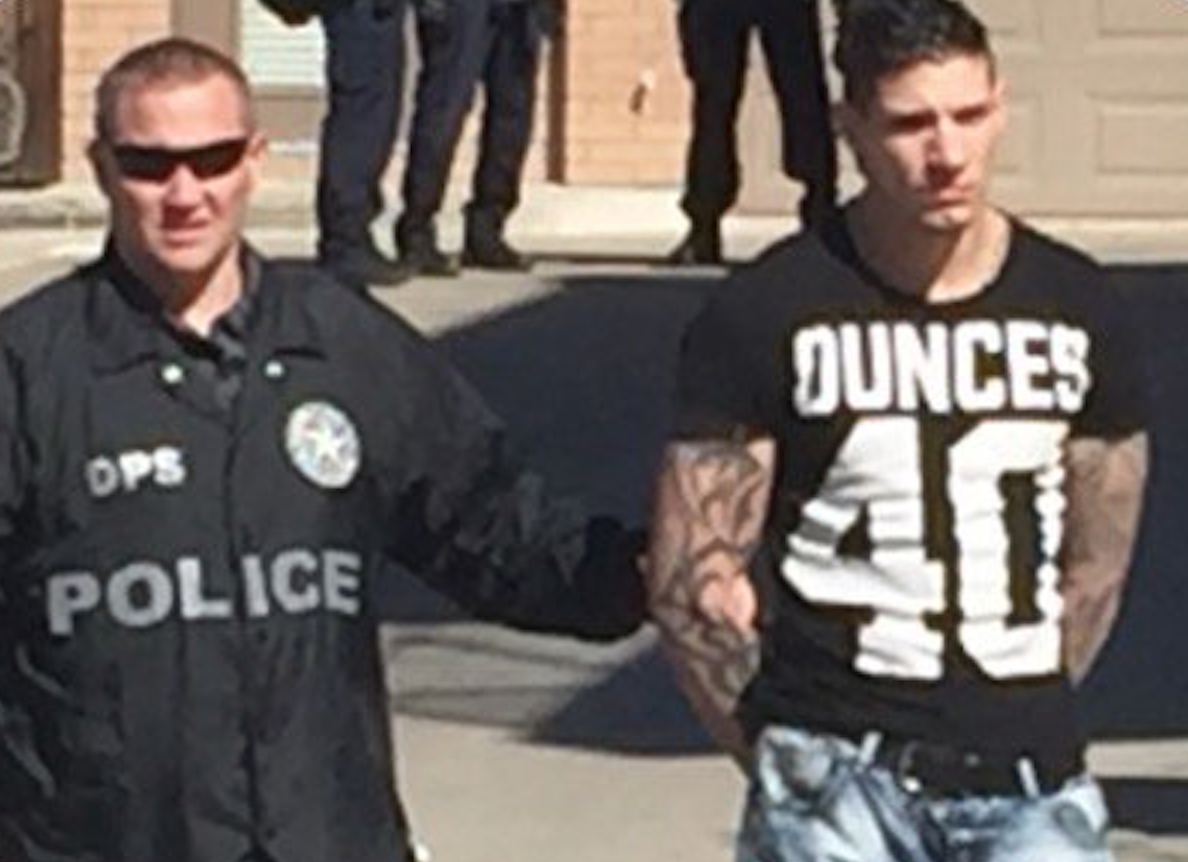 Details on the arrest and what charges he's facing have not yet been released [update: see booking report below], but Str8UpGayPorn can confirm that Ducati Models and NakedSword Originals gay porn star Cameron Diggs has been arrested near Dallas, Texas following a massive SWAT team raid. Diggs (seen above) and three other men were arrested inside of an Oak Lawn apartment complex, as first tweeted by local reporter Cory Smith.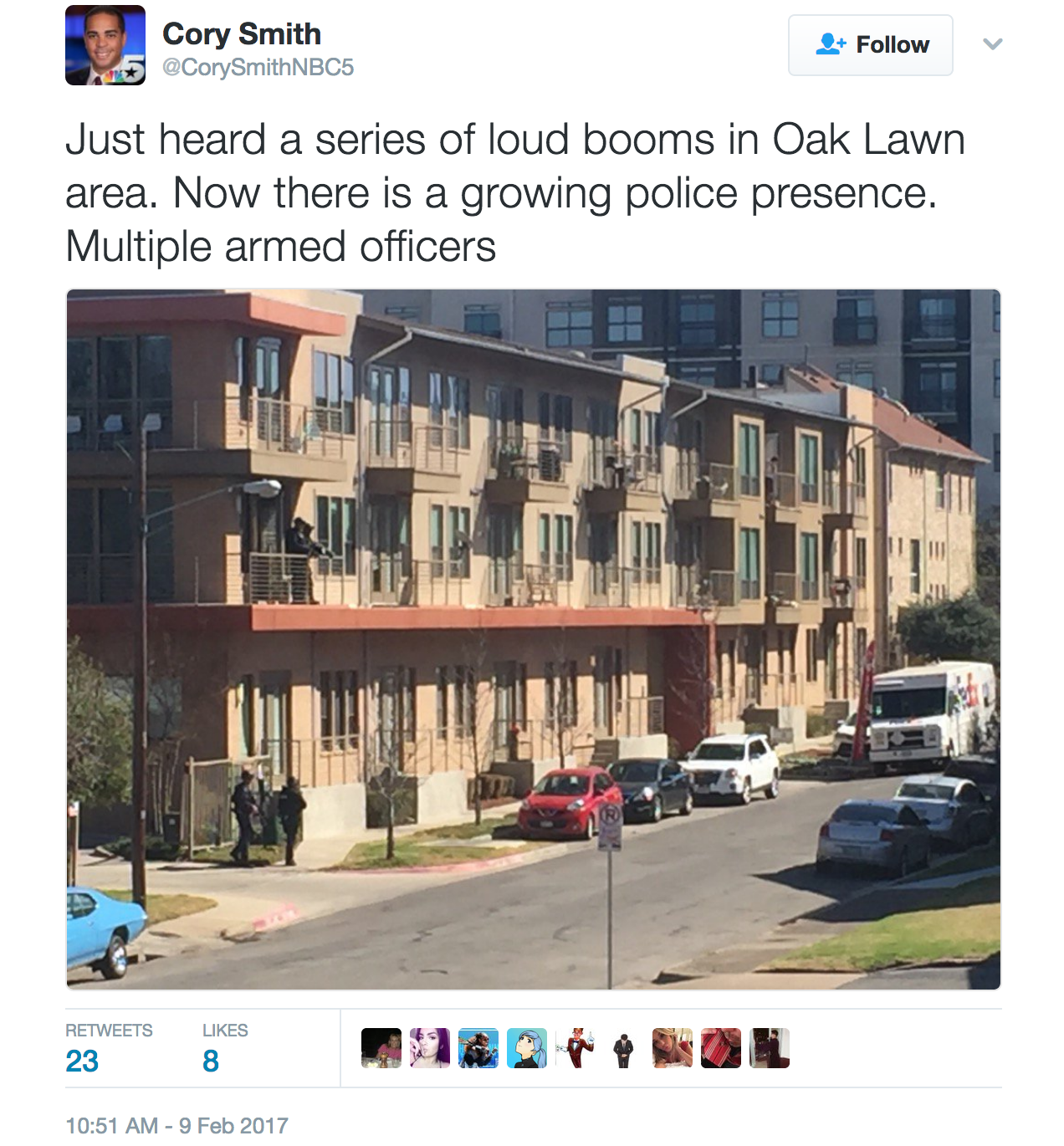 In what will probably come as a shock to absolutely no one, Diggs was arrested for manufacturing a controlled substance (greater than four grams and less than 200 grams). His mug shot:
Diggs, whose legal name is Timothy Harper, has a history of arrests and has already spent time in prison. Previous mug shot:
Bail has been set at $100,000, and he remains in custody in Dallas. The charge is manufacturing or delivering of a controlled substance in penalty group one (i.e., meth, coke, heroin), and that's a first degree felony that can result in at least five years in prison. Given Diggs' record, he'll likely be facing more than five.
Diggs, who has a history of drug use and has served prison time in the past, made headlines and mainstream news throughout 2016 for his Nazi-era tattoos and admitted racist beliefs, which led to at least one gay porn studio pulling down Cameron Diggs content from their site. VICE even published an article on Diggs' racism (full disclosure: I wrote the article), but some in the gay porn industry still chose to support and stand by the white supremacist, including his manager Trenton Ducati and a random cam site, which donated money to Diggs after a motorcycle crash and alleged leg injury landed him in the hospital. Both of Diggs' legs appeared to be working fine today, as he was led away on foot and in handcuffs by Dallas police.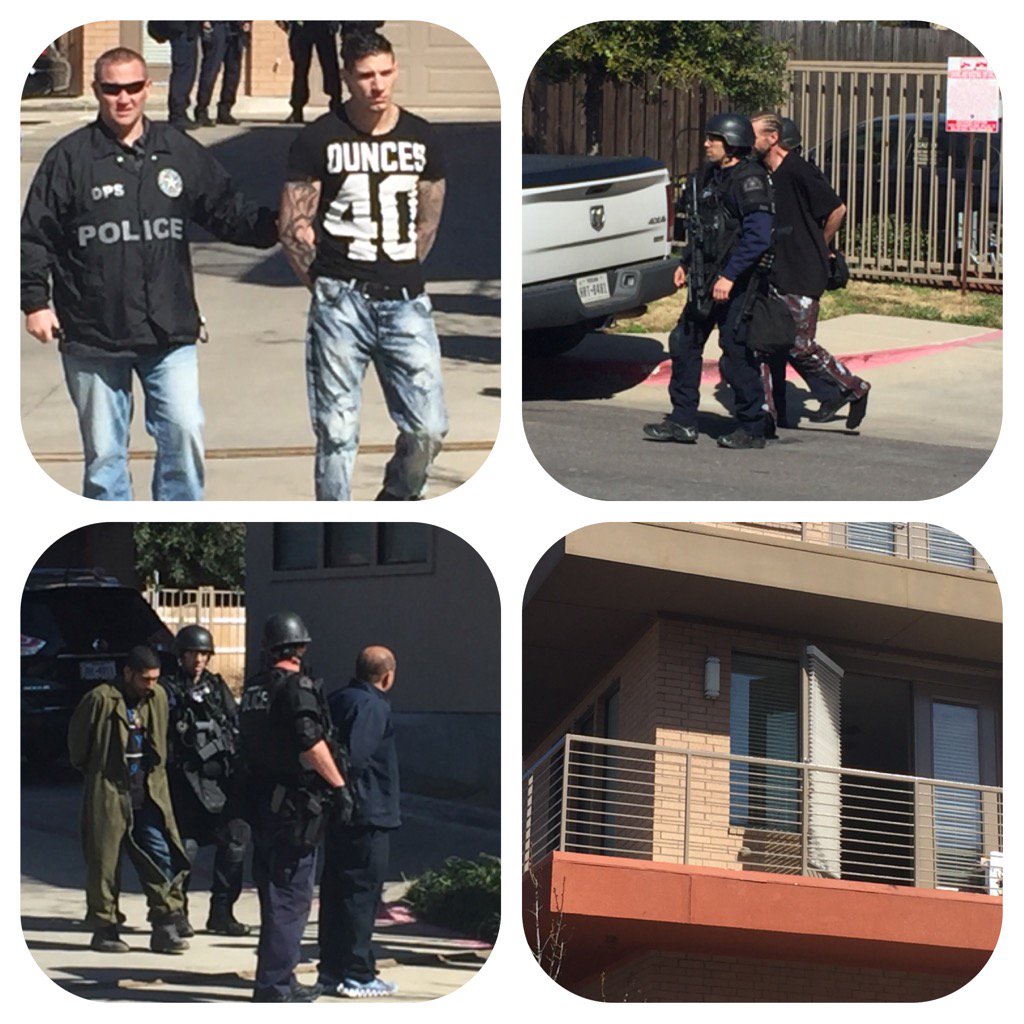 Thanks to Twitter user @JonLeeHart for tipping me to this news. This is a developing story…