Cazwell Set To Perform, While Bruce Beckham And mr. Pam Return To Host The Red Carpet At The Str8UpGayPorn Awards
The second annual Str8UpGayPorn Awards, presented by Flirt4Free, are just 9 days away(!), and today we're proud to announce the first of two entertainers taking the stage to perform during the show. Plus, the hosts of our red carpet have been announced, and another presenter has been added. (ICYMI: Previously announced presenters are here and here.) The ceremony will feature over two dozen presenters announcing winners in 28 different categories (complete list of nominees), and is being hosted by Bianca Del Rio, with co-hosts Blake Mitchell and Boomer Banks.
Get ready, because the one and only Cazwell will be performing live during the ceremony: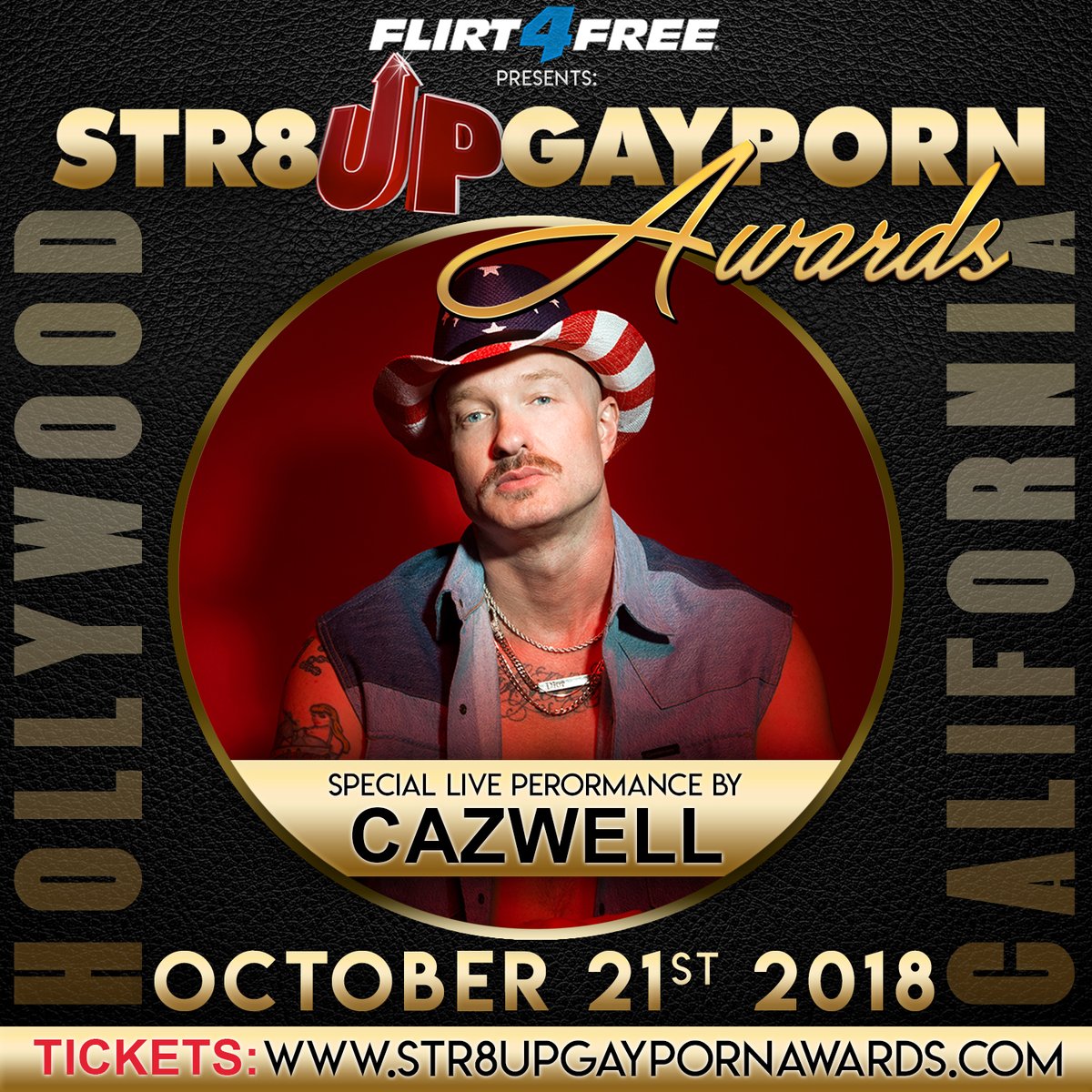 If you're not able to attend the show, the entire ceremony will be live streamed here, beginning with the live red carpet show starting at 7pm PT, and then the ceremony at 8:30pm PT on Sunday, October 21st. Returning to host the red carpet again this year are mr. Pam and Bruce Beckham (ICYMI: red carpet footage from last year).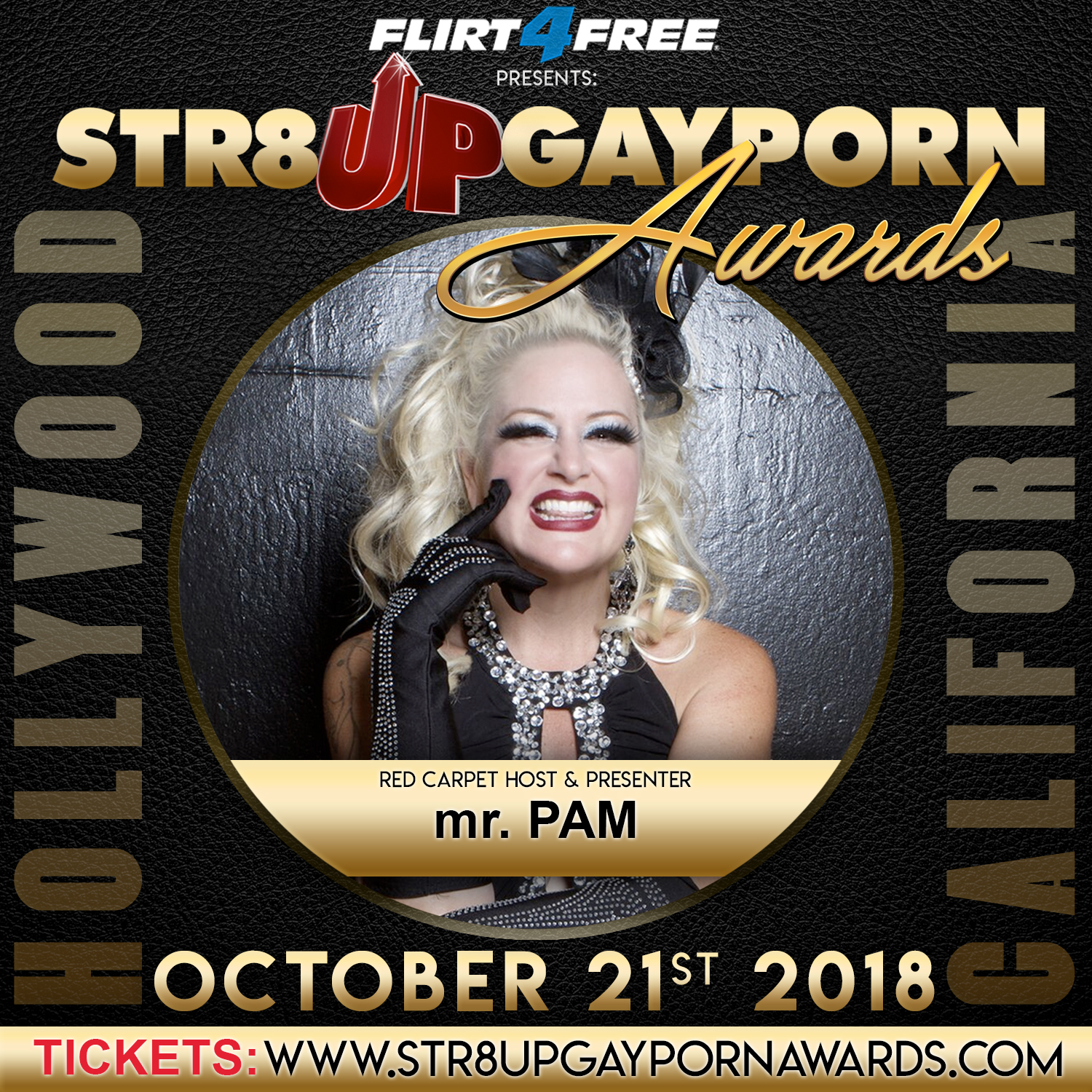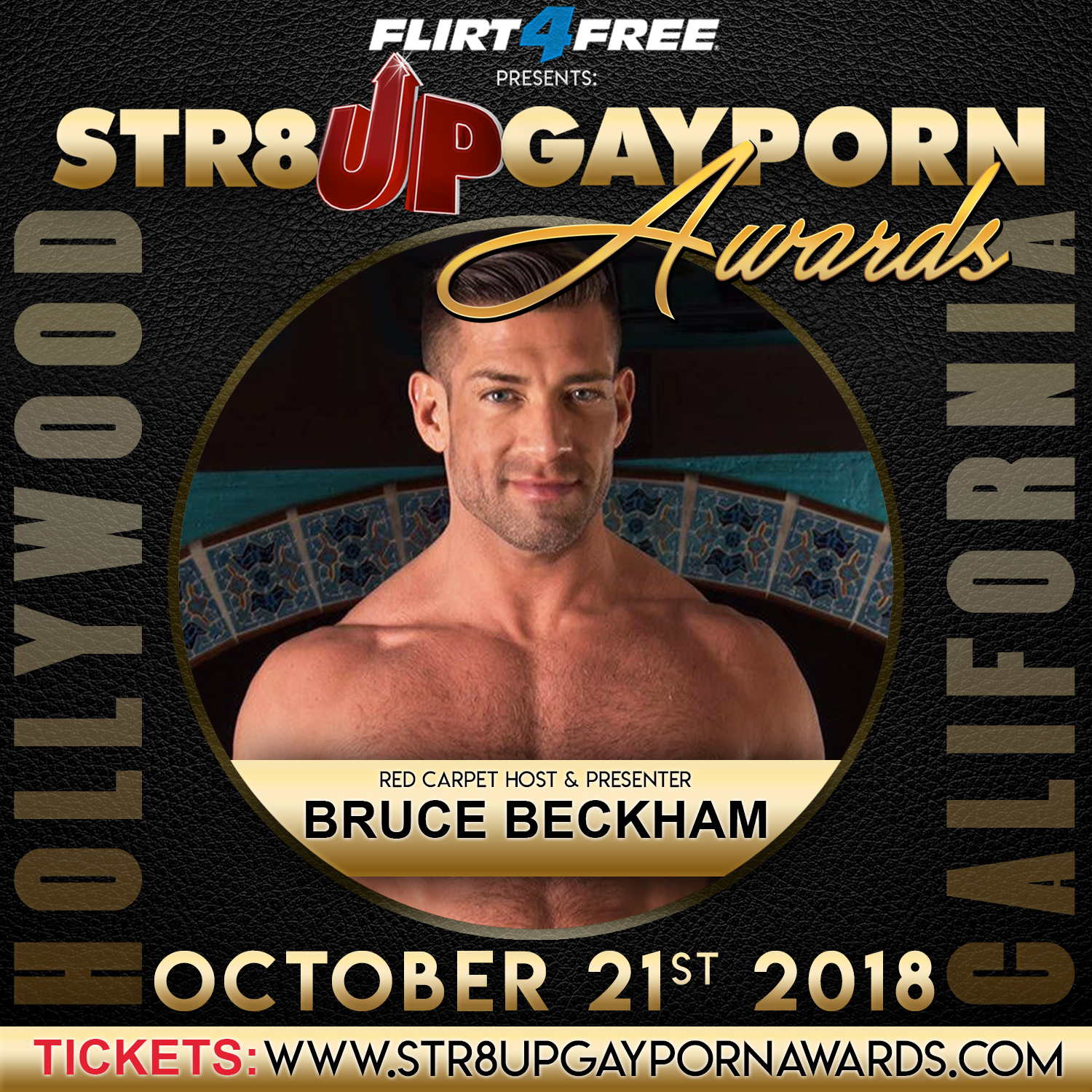 In addition to their red carpet duties, both Pam and Bruce will be presenting awards during the show.
Finally, I can announce that Sean Ford has been added as a presenter at the Str8UpGayPorn Awards. He's a nominee for Best Actor this year, and Sean will be on hand to present the award that he won last year, Best Newcomer.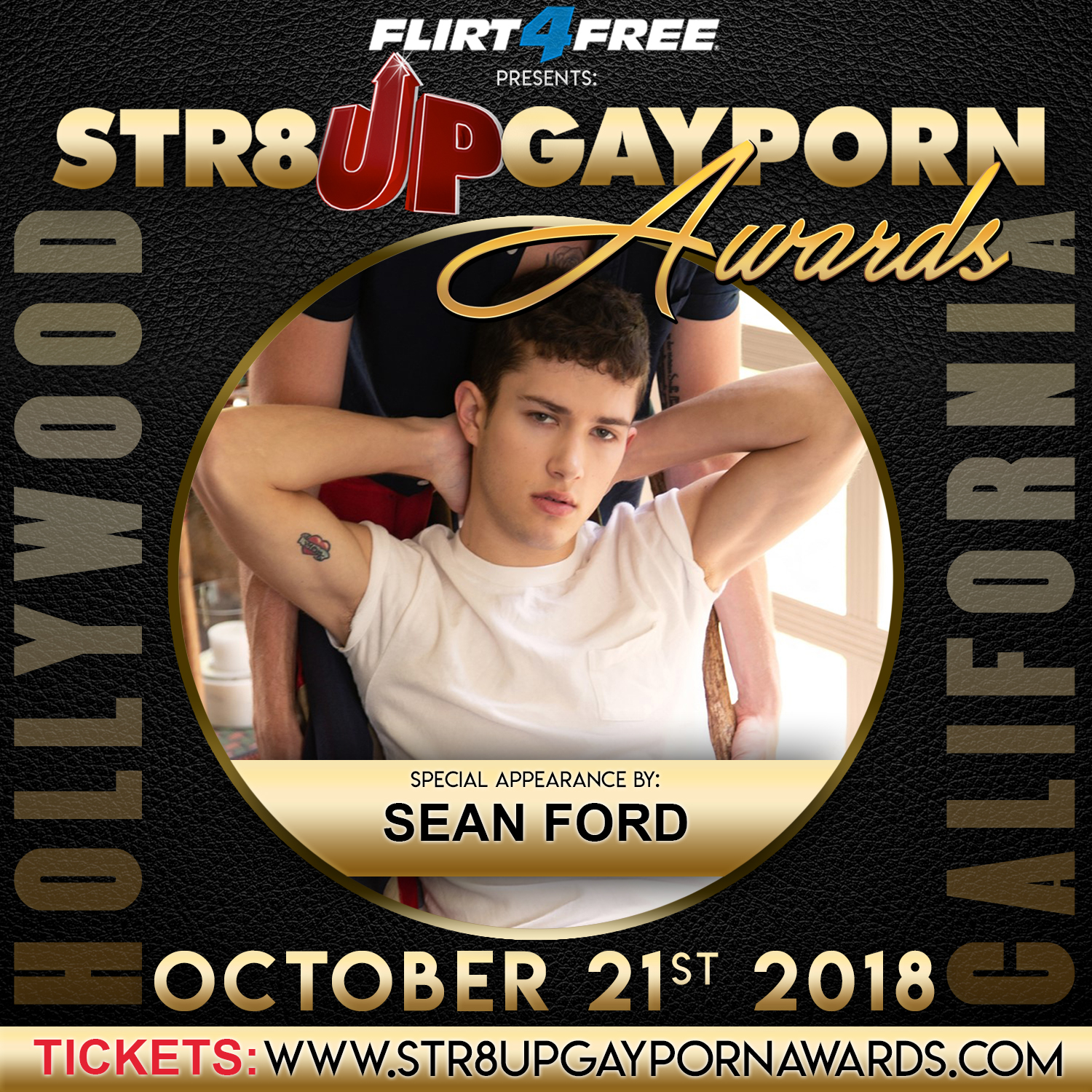 News on our second entertainer and even more presenters will be announced next week.
Tickets to the Str8UpGayPorn Awards are available here, and there are just a few VIP all-access seats left (which include open bar and seating on the floor level with the stars).