Five People React To ChaosMen Trying To Pass This Model Off As A Newcomer
At least ChaosMen was honest earlier this month when they "introduced" solo model Ashton McKay, who had already done a million hardcore scenes at other studios. This week, it's yet another solo scene featuring a model who has been fucking other men all year long on other sites, only this time, ChaosMen would like you to think he's never done any of that before, and this is his very first scene. Meet "Adair," a.k.a. gay porn star Miles Taylor:
Adair has a skater boy twink vibe going. He even showed up with his penny board. He is primarily into girls, but has messed around plenty with guys. I don't think we can put him in any category. Mostly straight? Fluid? Open-minded? But for the videos he did, he stuck to guy on girl action. Loves watching girls take it in the ass.
Like a lot of gay porn studios, it's been a rough 2016 for ChaosMen, so this is probably a fitting way for them to close out the year. To be fair, "Adair"/Miles Taylor is still cute, but he's already been on GayHoopla with Kyle Dean, fucked Brandon Wilde on NextDoor, fucked Kyle Kash on GayRoom, and creampied Austin Wilde on GuysInSweatpants. So, he'll undoubtedly be back on ChaosMen barebacking somebody else in the near future. (Unless this solo was filmed years ago and he never came back, and ChaosMen is just running out of new content to release.)
Along with the "Adair" photos below, I've taken the liberty of adding images of people reacting to his and ChaosMen's claim that this is his "first time."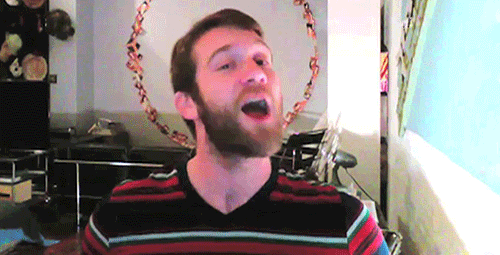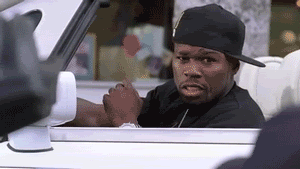 Trailer (watch full scene here):
[
ChaosMen: Adair/Miles Taylor
]