Today In Family Members Fucking: Cliff Jensen, Myles Landon, And Damien Kyle
The year is 2017, and we're still dealing with stepdad sex and family members fucking in gay porn. I guess it'll never get old (I've covered at least two dozen stepdad scenes in the last year—and that's of course not counting the ones I didn't post about), and Men.com has yet another one today.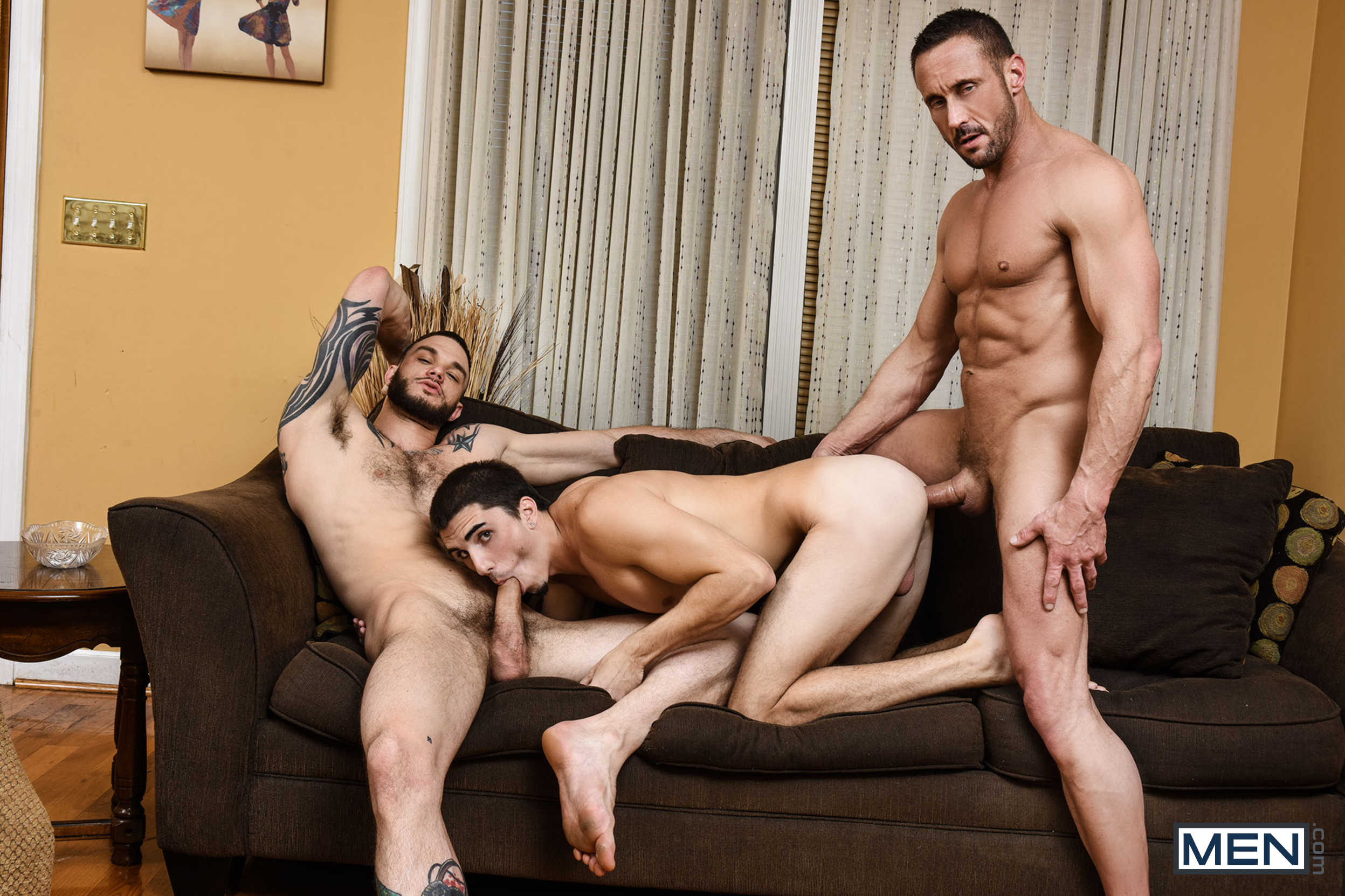 The cast features Cliff Jensen (who looks ripped, handsome, and better than ever), thick-cocked Myles Landon (he's playing the stepdad, obviously), and Damien Kyle. Kyle, as you'll recall, says he won't film scenes with models who have a "dark skin complexion,"  because he's not "sexually attracted to colored people." Given that he has a limp dick throughout this entire scene, he apparently isn't attracted to white people either. Maybe what he actually "prefers" is just being a bad performer.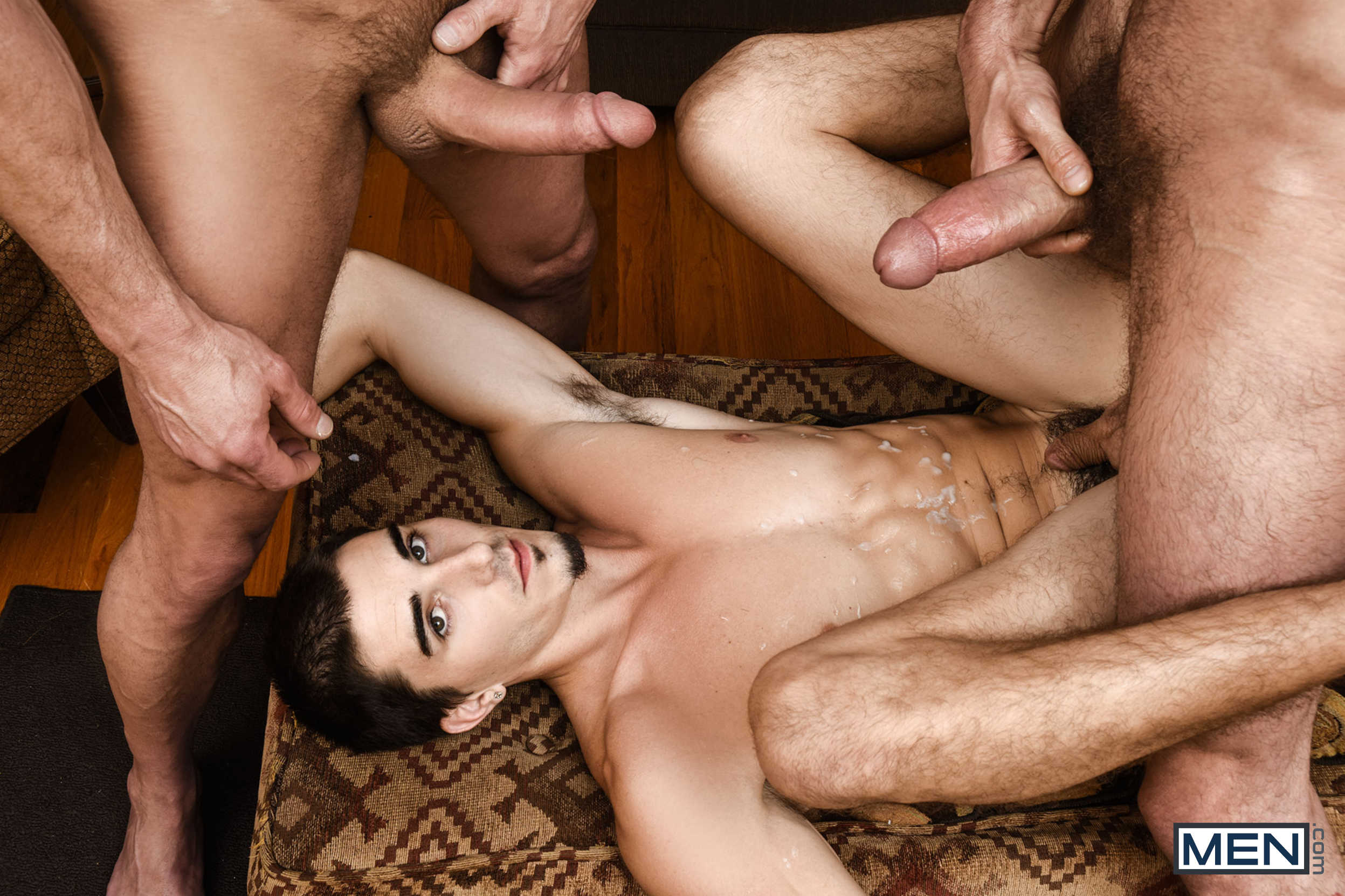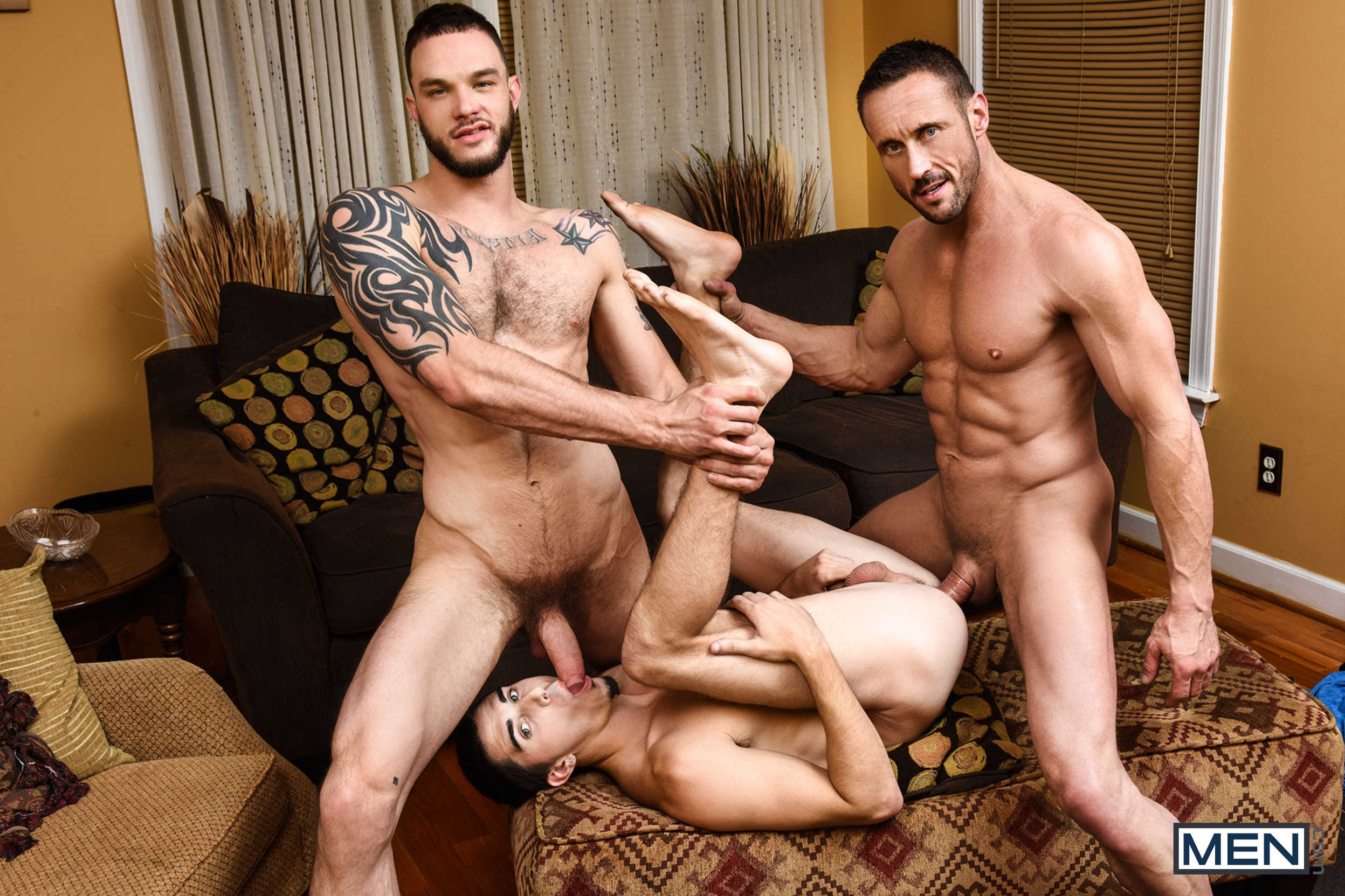 The frustrating thing is that, other than Damien Kyle, this scene is actually great. The good looks of Cliff and Myles (and, obviously, their cocks) really stand out, so I guess just ignore what's going on in between them. Trailer (watch full scene here):
[
Men.com: Cliff Jensen, Myles Landon, Damien Kyle
]