Lukas Grande And Liam Riley's Hair Steal The Show In One Erection Premiere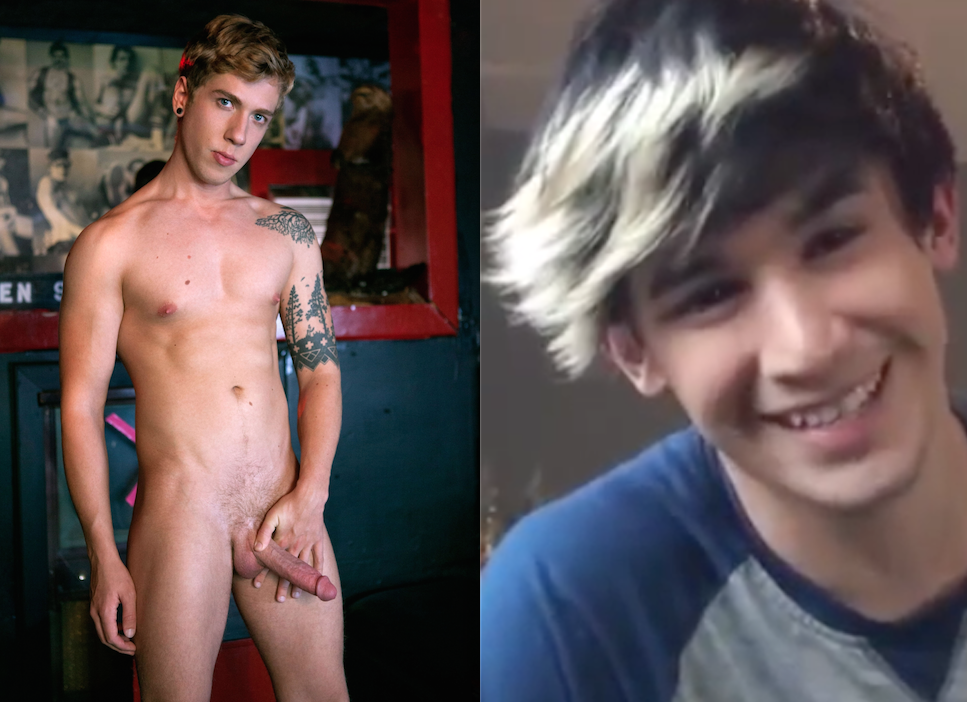 CockyBoys and Chi Chi LaRue's collaborative mockumentary, One Erection: The Unmaking Of A Boy Band, is off to an incredibly clever, often hilarious start with its first episode, and it's hard to decide which aspect works best: There's the hardcore fuckfest featuring Lukas Grande, and then there's the non-sex narrative that unfolds in this premiere installment, "Sticky Face," featuring Liam Riley as a fame-hungry boy band member with a very dramatic hairstyle.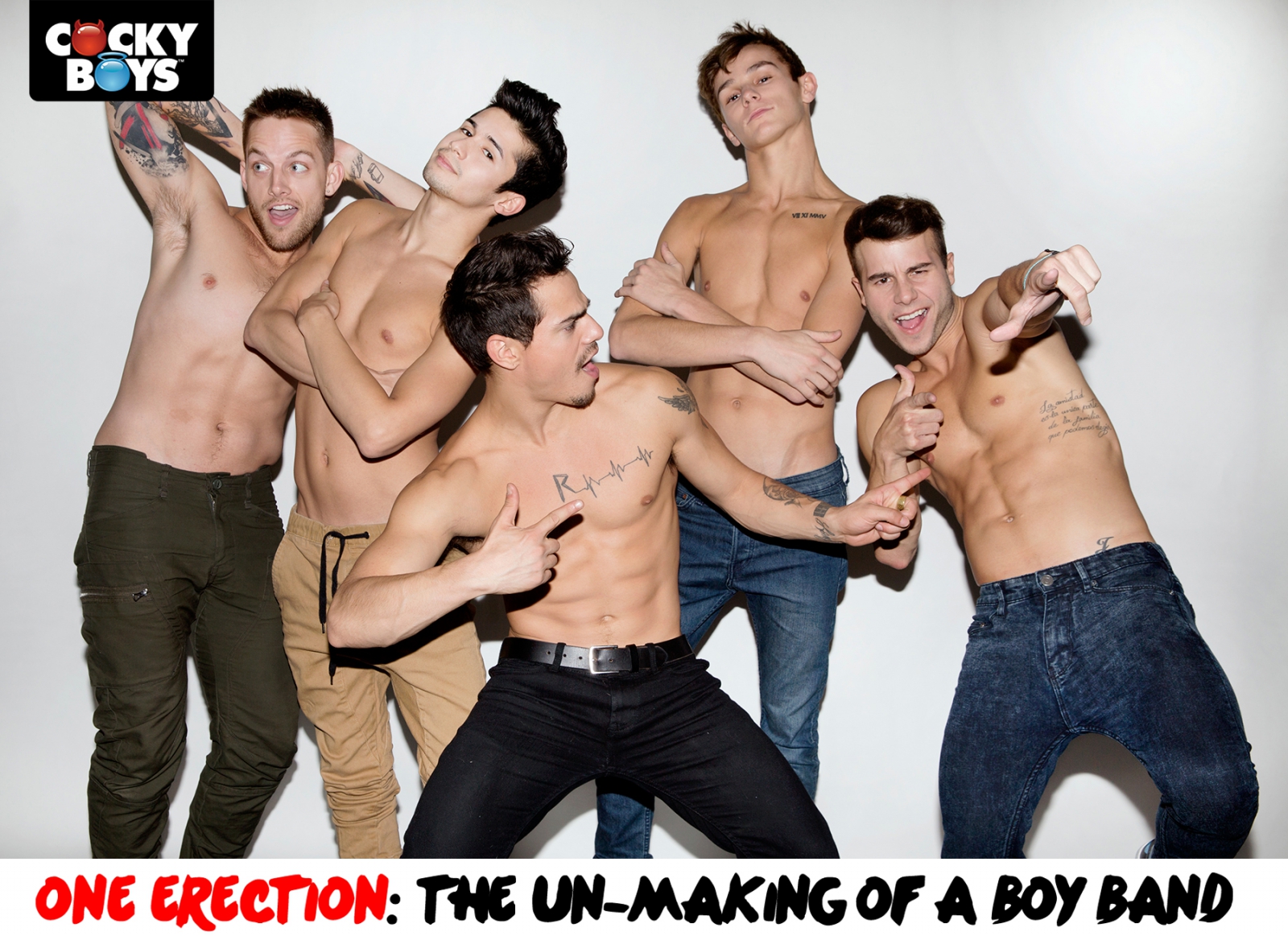 The sex and the story are blended effortlessly (now a hallmark of every well-edited CockyBoys series), with a script and performances unlike anything you'll see this year. As Ricky Roman said during his acceptance speech at the Cybersocket Awards earlier this week, "It's not just porn, it's CockyBoys."
What was most surprising was Chi Chi LaRue's restrained performance, as you'll see in the trailer below. She's always been a celebrated director, but who knew she could act? Everyone else is great, too (they're channeling the best bits from Best In Show and Waiting For Guffman), particularly Trenton Ducati and Liam Riley, and especially Lukas Grande. Here he is playing a stereotypical version of a gay porn star, who happens to have been hired to appear in a music video for the boy band at the center of the mockumentary.
As if Lukas wasn't fun enough here, you then get to watch him in a train fuck with Trenton Ducati and Rikk York:
This first full episode is live now, and here's a trailer:
[
CockyBoys' One Erection: "Sticky Face"
]