Ben Masters Fucks Paul Delay And Sean Ford Sucks Carter Dane's Cock In Part 1 Of CockyBoys' Le Garçon Scandaleux
Le Garçon Scandaleux is CockyBoys' latest feature, and in the first jumbo-sized episode released today, Ben Masters fucks European gay porn star Paul Delay, and then, in a flashback sequence, Sean Ford and Carter Dane suck each others' dicks.
At the end of the scene, Sean Ford tells Cory Kane to whip out his gigantic cock right in the middle of a Parisian book store, because he thinks Carter Dane would love it. And, Cory does exactly that!
This episode is over 50 minutes long, with the bulk of it featuring Paul Delay being fucked by the stunning Ben Masters: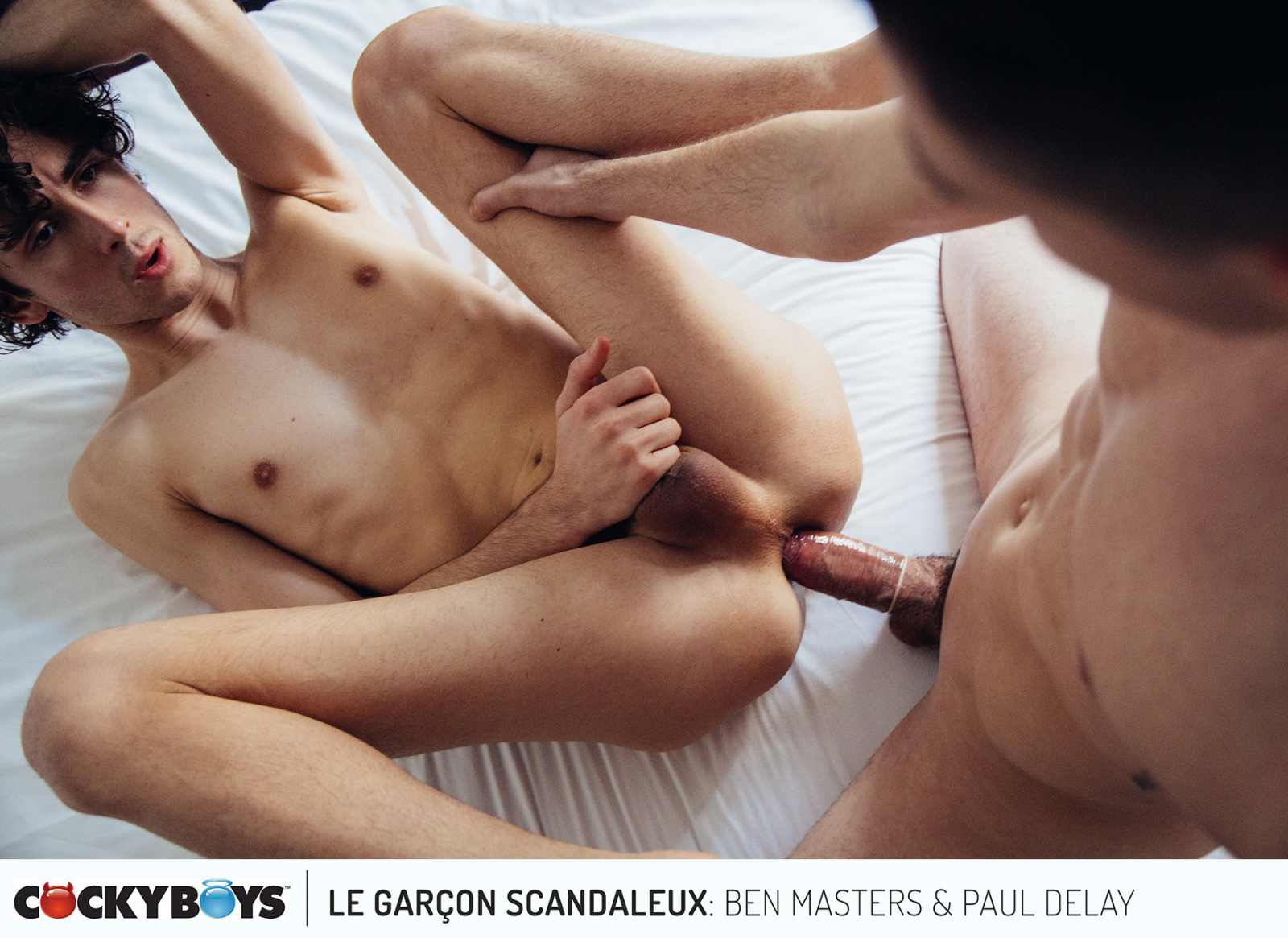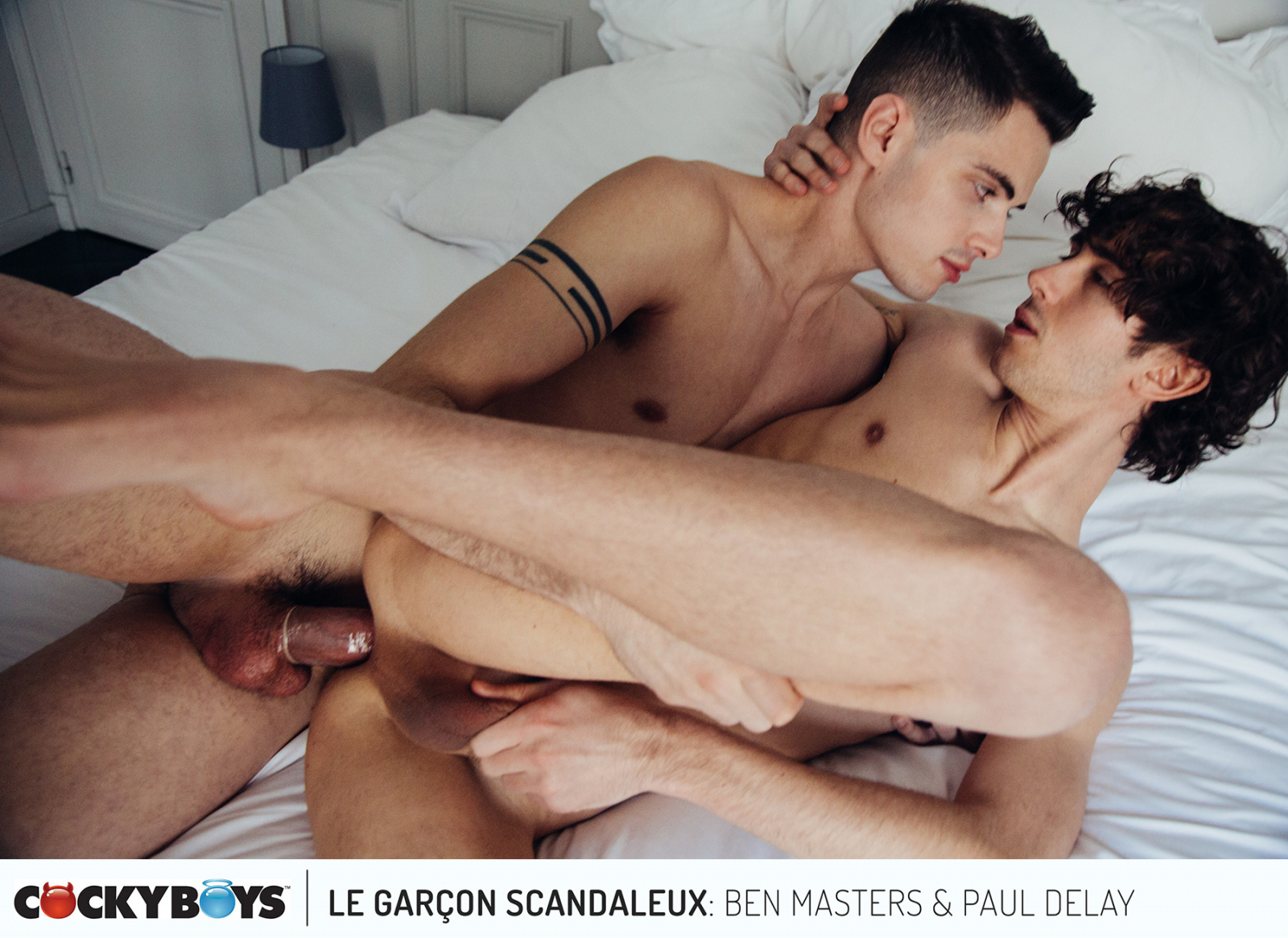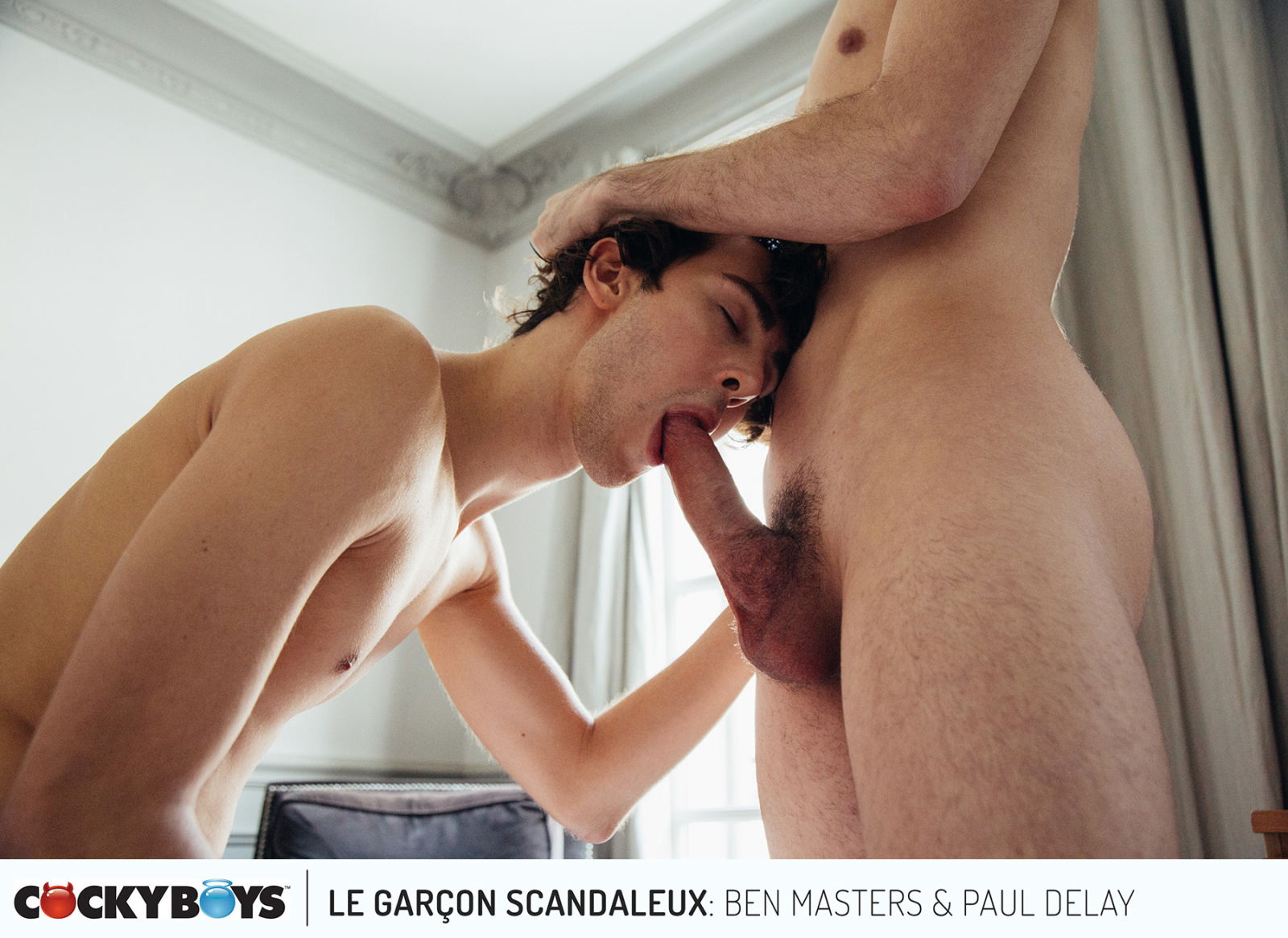 Ben fucks Paul after Ben, Sean, and Cory have arrived in Paris, and Sean has convinced his friends to have a sexually scandalous gaycation, hence the movie's title. As some might remember, this movie was originally titled Enfant Terrible, but a studio rep tells me that because that title has more of a double meaning here in the states than it does in France, they went with the more straightforward Le Garçon Scandaleux. Speaking of scandal, Sean is here for it: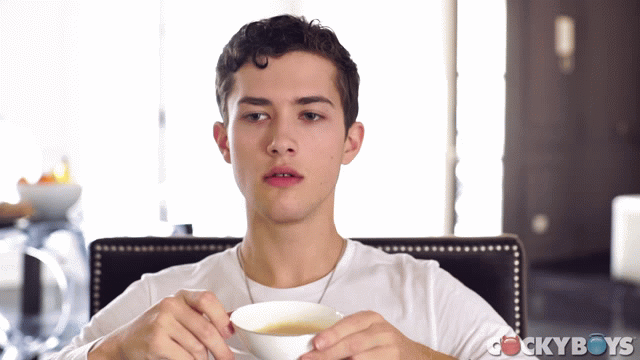 Carter Dane has also arrived in Paris in this first episode, separate from the other guys, and when he runs into Sean and Cory in a bookstore, he recalls hooking up with Sean in the past. This cock-sucking hook-up is revealed in a flashback, which was filmed well over a year ago, given Sean's shorter hair: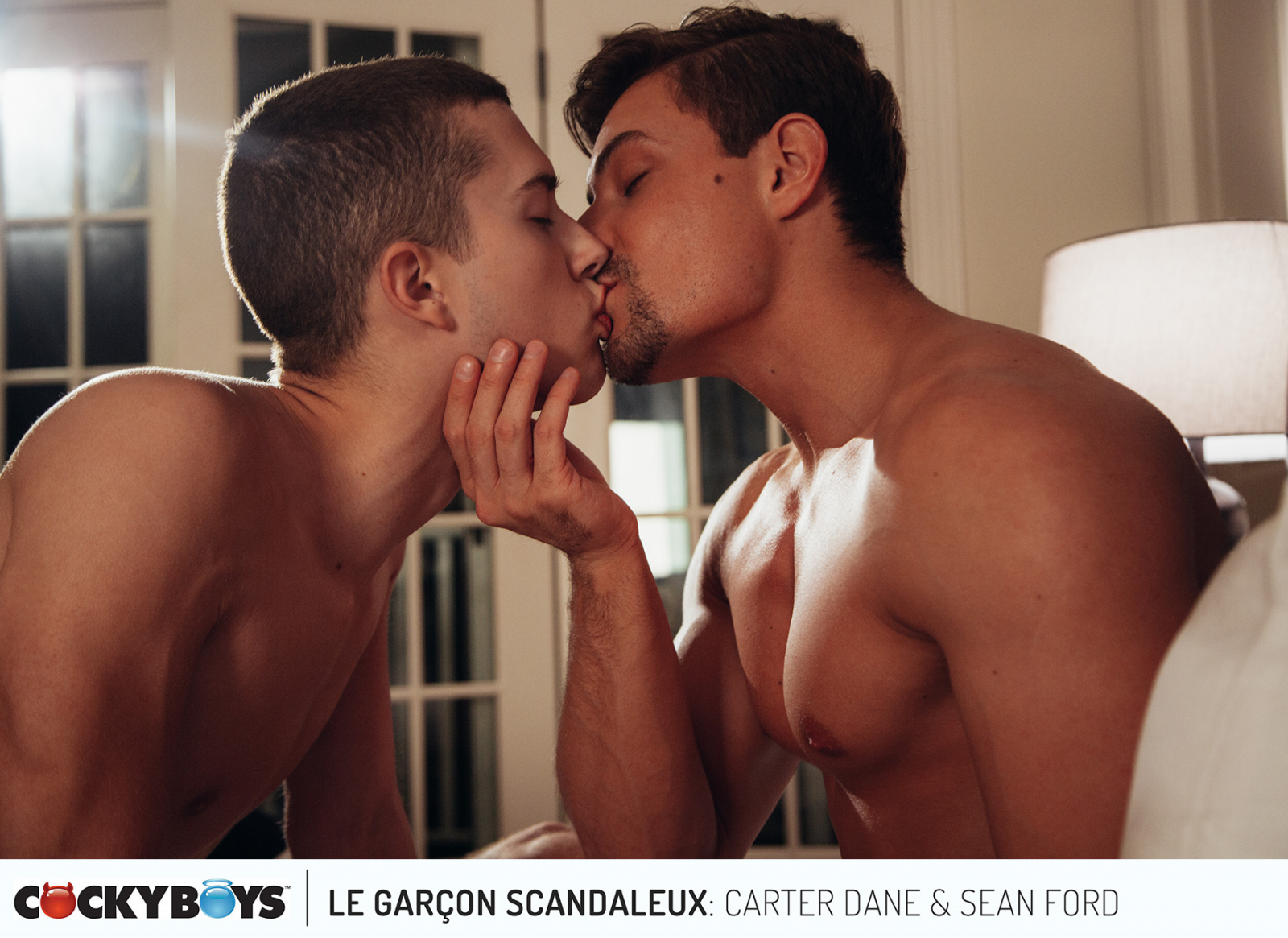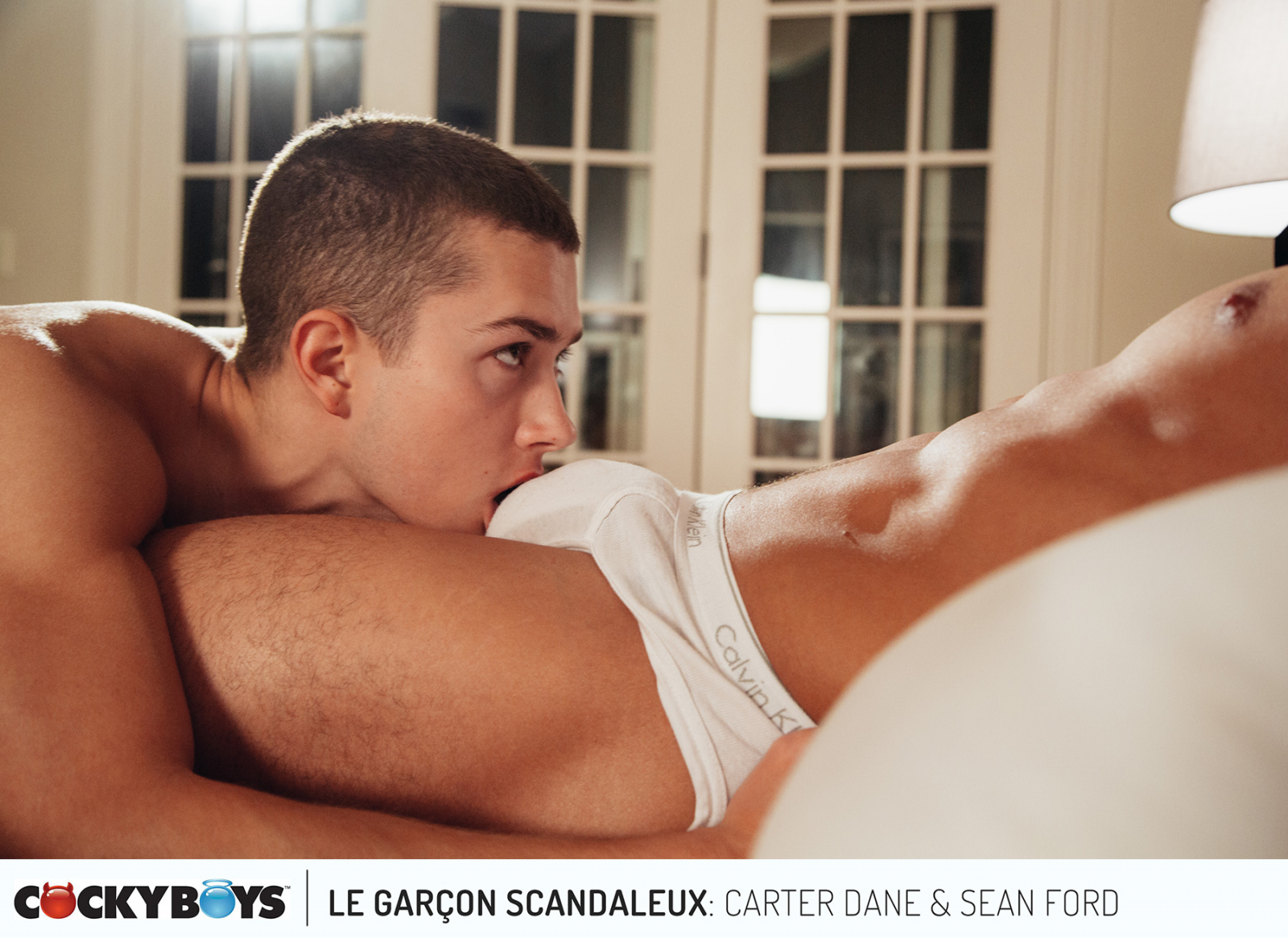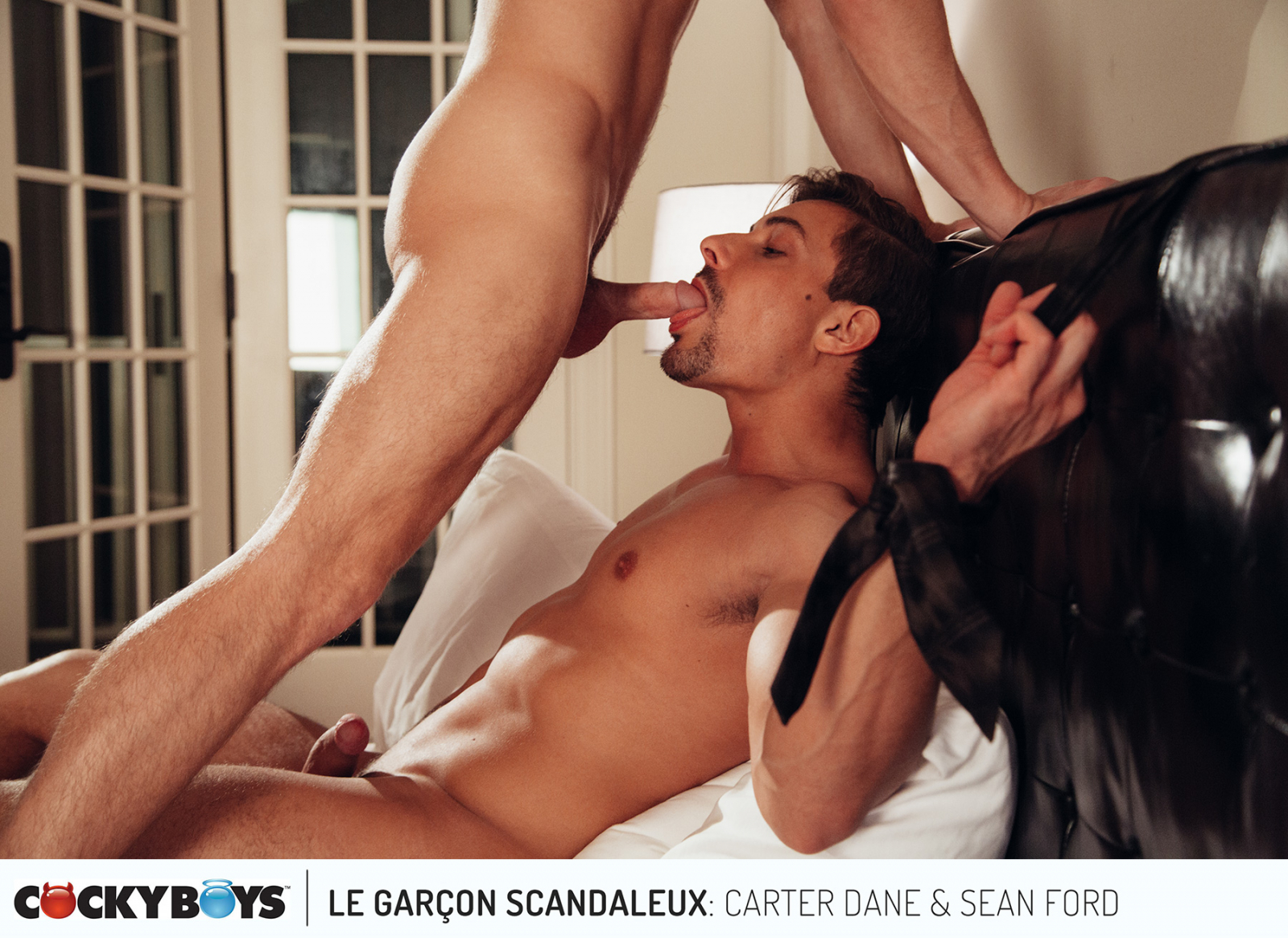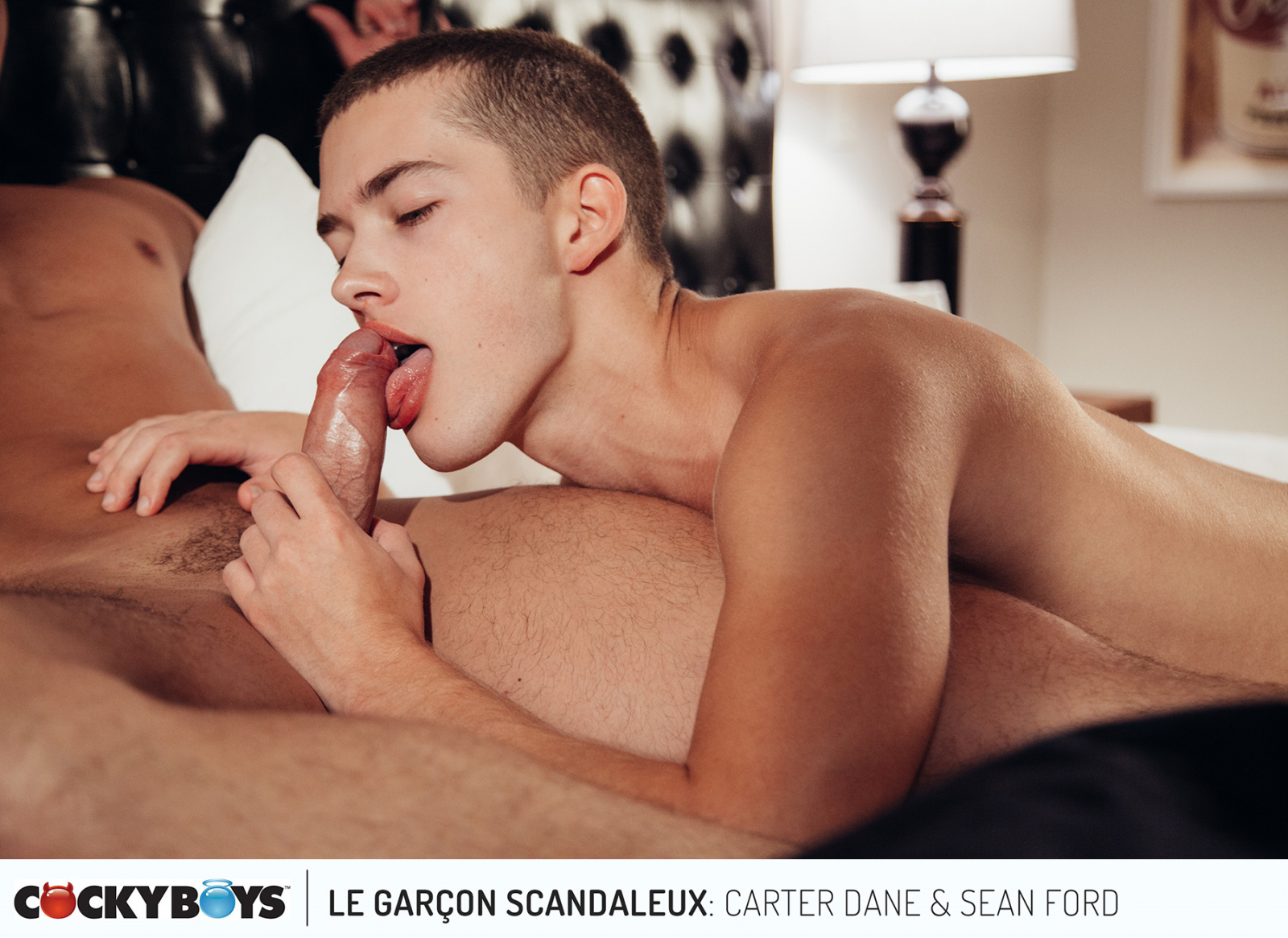 With stylish production, an all-star cast, a clever script, and two great lead acting performances from Sean Ford and Carter Dane, CockyBoys and co-producer PinkTV have what looks to be one of the best movies of 2019. Here's the trailer for part one of Le Garçon Scandaleux (watch full scene here):
[
CockyBoys: Le Garçon Scandaleux Part 1
]