Fake Fucking Alert: Colby Jansen Admits To Being Fake Fucked In Men.com Bottoming Scene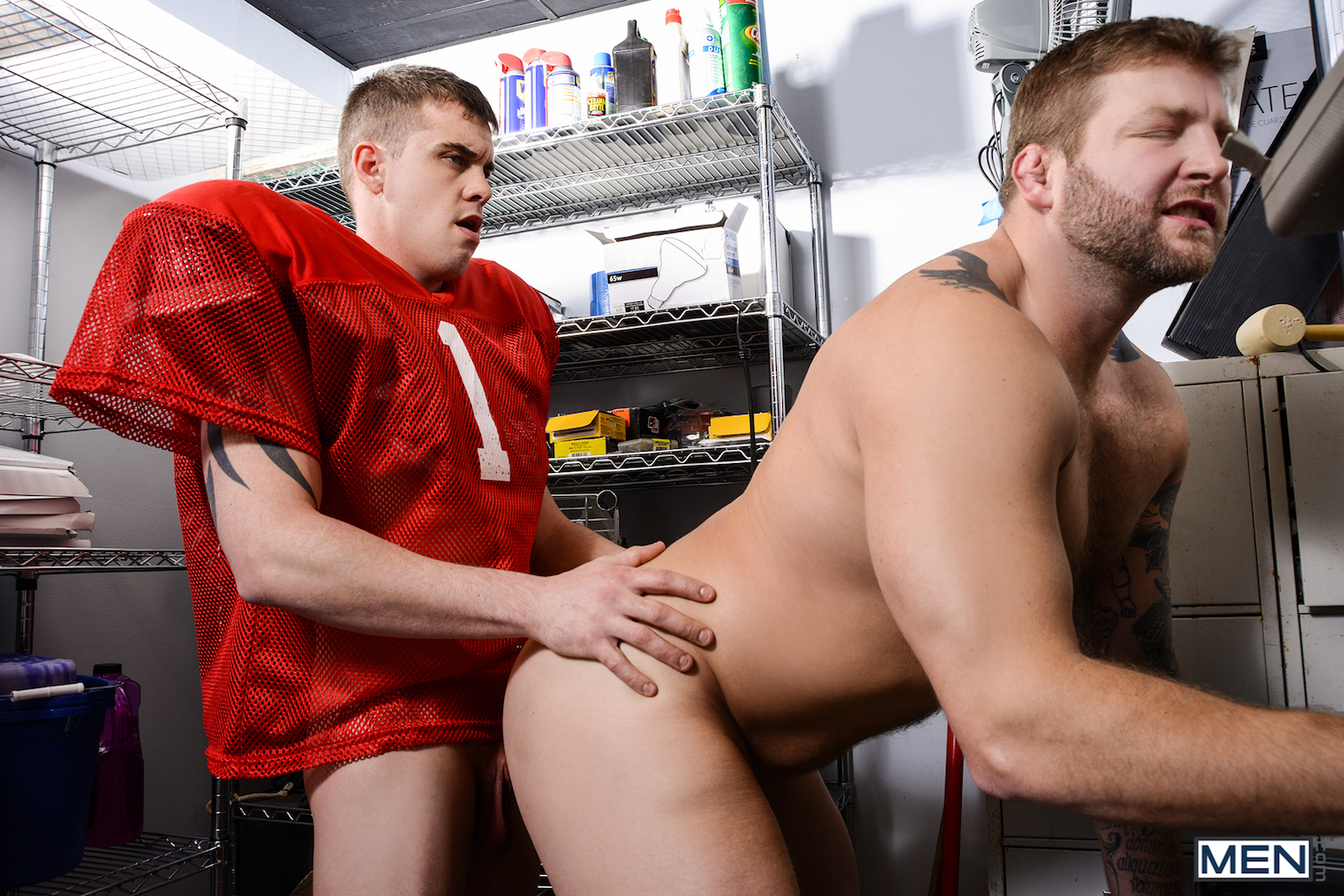 Colby Jansen didn't specifically identify which Men.com scene he was fake fucked in, but given the timing of these tweets between him and a fan, it's clear he was most likely referring to his most recent bottoming scene, with Darin Silvers:
With an influx of straight guys—not to mention studios and directors looking to save cash and time—fake fucking has become more and more common in gay porn. Lucas Entertainment, MenAtPlay, and Corbin Fisher have been caught filming fake fucking scenes multiple times (and don't even get me started on fake cum shots). For Men.com's part, they at least did a good job of editing out the fake fucking (and Darin Silvers' limp dick) in Colby Jansen's latest scene. I just watched it in full, and while there are several above the waist shots where fake fucking could be occurring out of frame, there is no visible evidence of fake fucking.
The most famous and recent instance of fake fucking had to be on Sean Cody. They joined the fake fucking club most egregiously in January's "Winter Getaway" debacle, when Robbie pretended to fuck Atticus:
If you've witnessed or been asked to film fake fucking in a gay porn scene, please get in touch.