True Or False: This Is The First Time Ryan Lacey Has Sucked Cock And Fucked Another Man In The Ass
Welcome to another installment of Str8UpGayPorn's True Or False? This series asks you, the readers, to judge whether something is true or false about a gay porn scene and/or the performer(s) in it, and you can share your opinion in the poll and/or the comments below.
Today's True Or False is all about horse-hung GayHoopla newcomer Ryan Lacey and whether or not this is the first time he's sucked cock and fucked another man in the ass. That's what Ryan is claiming in his new video (co-starring muscle bottom Collin Simpson), but is he telling the truth?
If a True Or False post about Ryan Lacey feels familiar, that's because there's already been one! Back in October, we questioned whether Ryan was being honest about receiving his first gay blowjob (in another scene with Collin Simpson,who must love Ryan's big dick), and I, along with most of you, believed that Ryan was telling the truth.
With his new scene this week, it looks like Ryan is being truthful once again! Based on this lackadaisical blowjob, it's clear that Ryan has never had a dick in his mouth before. And, it looks like he didn't even practice on a banana or a cucumber before coming to film?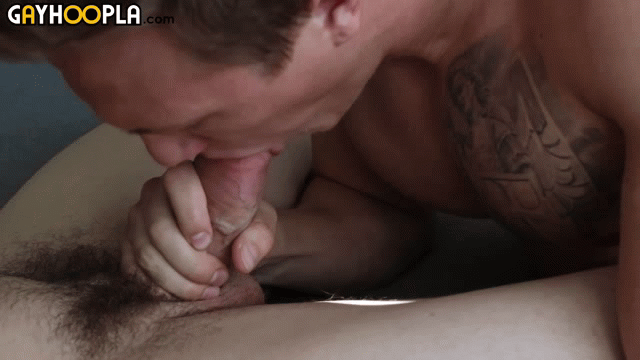 While his stroke game is decent at times, it's also pretty obvious that this is Ryan's first time having his cock inside a man's ass.
The dead giveaway that he's probably not really into this? Right after stating, "I'm gonna cum," Ryan pulls out of Collin's ass to reveal that his big floppy dick is almost completely limp. Last time I checked, this is not what cocks are supposed to look like when they're allegedly seconds away from cumming: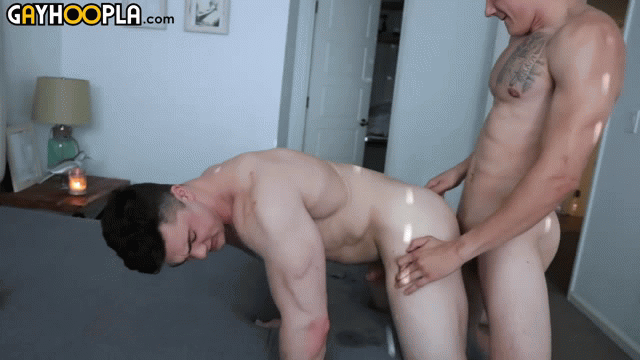 While we appreciate Ryan's exploration of gay sex, he'll need to step his pussy up and get his cock at least 50% hard if he expects anyone to watch him fucking again. Hopefully he'll improve, because he's hot. I'm calling this True Or False 100% true, but what do you think?
Trailer (watch full scene here):
[
GayHoopla: Ryan Lacey Fucks Collin Simpson
]