Collin Simpson Takes TWO Cum Facials After Flip-Fucking With Jayden Marcos And Blake Michael
Collin Simpson has likely either retired or gone on a long-term hiatus following his disturbing and allegedly drug-fueled Chaturbate show earlier this summer, but GayHoopla will be releasing one of his final(?) scenes next week, and this is a sneak peek.
In this three-way—which was obviously filmed several months ago, before the Chaturbate incident—Collin Simpson is fucked by muscle hunks Blake Michael and Jayden Marcos, and this looks to be one of the best sex scenes Collin has ever filmed.
As a reminder, Collin has previously stated that he prefers bottoming because it "feels really good." Lucky for him, Blake and Jayden give Collin exactly what he likes today, as they take turns fucking him in a variety of positions.
Another reminder? Jayden Marcos has such a great cock:
At the end of this three-way, Jayden and Blake cum all over Collin's face, creating one of the hottest gay porn visuals of 2019: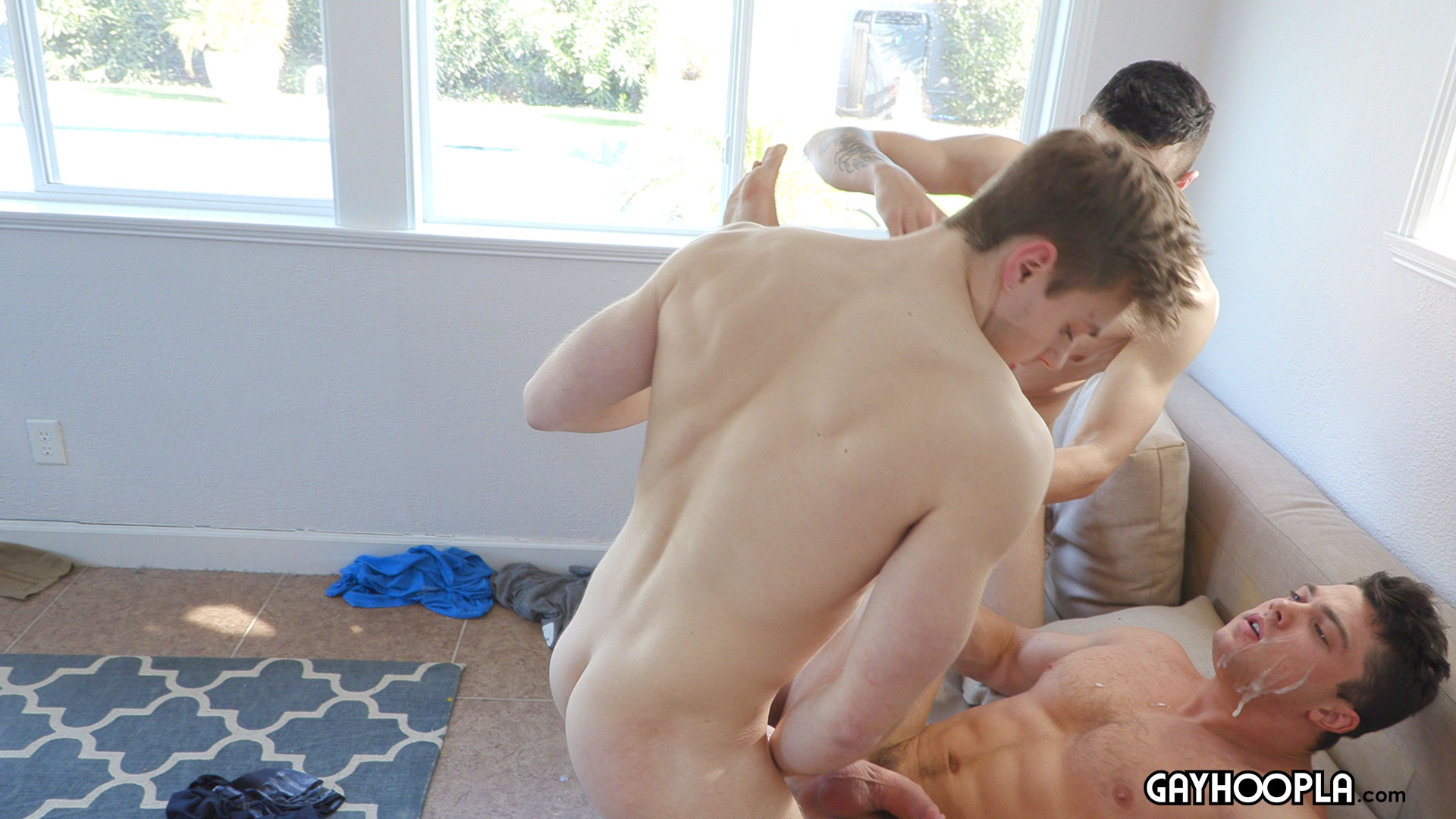 More good news: Everyone gets fucked in this three-way, with Collin fucking both Jayden and Blake before they tag-team him, as you see in this trailer (watch full scene here):
[
GayHoopla: Collin Simpson Fucked By Jayden Marcos And Blake Michael
]
ICYMI, the scene released today on GayHoopla features James Manziel fucking Roman Tate, and here's that trailer (watch full scene here):
[
GayHoopla: James Manziel Fucks Roman Tate
]