WTF: Colt Rivers—Who Adores Giant Cocks—Is In A Scene With JJ Knight, But He Doesn't Get Fucked
Today in What The Fuck Is Falcon Doing To Ruin Its Reputation Now?, exceptional powerbottom Colt Rivers is paired with horse-hung top JJ Knight. And in one of the most baffling things to happen in gay porn this year, JJ Knight's cock does not go anywhere near Colt Rivers' legendary ass.
Yep, it's an "oral only" scene featuring one of gay porn's best bottoms and one of gay porn's biggest cocks. But, sorry, there's no anal sex in this scene. Leave it to Falcon.
I've given up trying to figure out what these people are doing, or whose idea it was to film a scene like this in the first place. Clearly, they don't care what they produce and/or release, so you shouldn't be expected to give a shit either. Let's just hope Colt Rivers got some of JJ Knight's dick in his ass off camera, when they were done haphazardly blowing each other. If there's one thing Colt does not let go to waste, it's a good cock.
[
Falcon: Colt And JJ Blow Each Other
]
If you need to be reminded of Colt Rivers at his best, feel free to revisit my post last year celebrating the seven biggest cocks to ever fuck Colt Rivers.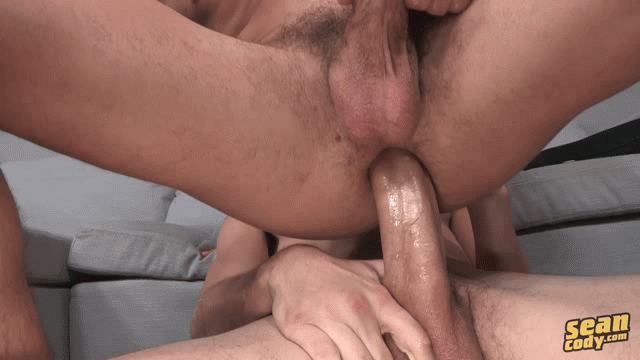 This list, quite obviously, includes one of the very best gay porn scenes in history, when Sean Cody's Brooks fucked Colt (a.k.a. Sean Cody's Ryan) bareback:
[
Sean Cody: Brooks Fucks Ryan Bareback
]