Controversial Webcam Model Jake Orion Is Stranded In Florida And Facing Hurricane Irma: "Pray For Me"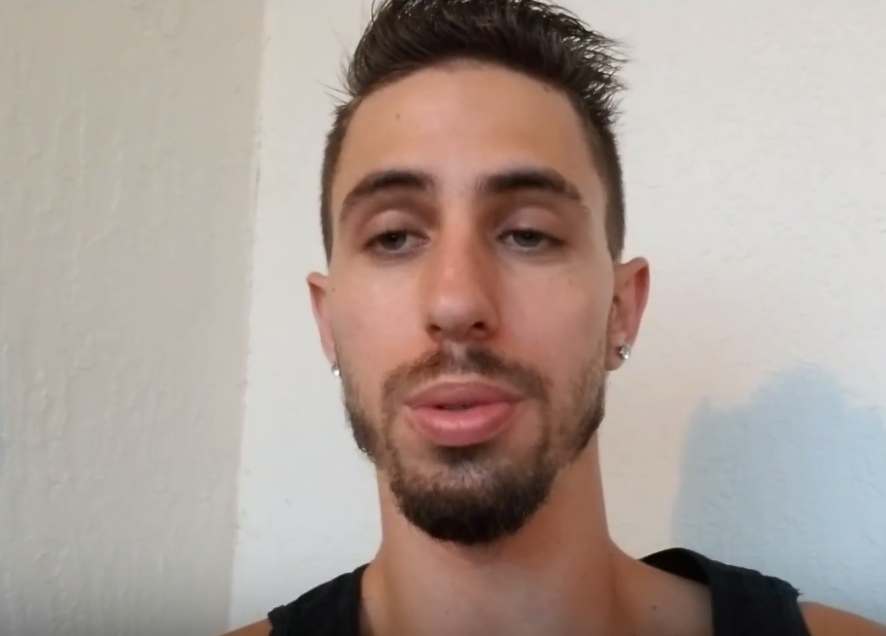 Per his previous videos released over the last two days, webcam model and controversial YouTuber Jake Orion was debating whether or not to leave his home near Miami, Florida and head north to New Jersey, as Hurricane Irma prepares to make landfall this weekend. But today, Orion says he went to the highway to see how bad traffic was, and because it "was not even moving," he's decided to "buckle down" and stay in his home.
Orion—a former Randy Blue solo model who first made headlines two years ago when he announced that he'd never do gay porn because he "didn't want to take a chance with AIDS"—is asking fans to "pray for him," and to "remember all the good times and good things" he's done. Also, there's something sexual going on with his two dogs at the beginning of this video, so be advised.
Given the continuing evacuation notices, if it's still at all possible for Orion to leave, he might want to consider it. But, he's not alone down there, as thousands of Florida residents have decided not to leave. One of them is popular performer Sean Duran, also in Miami, and he tweeted earlier that he'd be staying in his home:
Irma gon' do what to who?! Let's find out and see! Sean D…u know where I'm at, u know where I be! pic.twitter.com/Ur5w0KEC7U

— Sean Duran (@SeanDuranXXX) September 6, 2017
As far as people who did decide to evacuate, director Marc MacNamara and performer Diego Sans left their home in Miami:
Ugggh here we go. #irma #byemiami pic.twitter.com/Mv1VAsOWjc

— MarcMacNamara (@MarcMacNamara) September 5, 2017
And, south Florida-based performer Clark Parker has been out of town and away from home, and he's opted to stay away until it's safe enough to return:
— Clark Parker (@ClarkParkerxxx) September 6, 2017