Convicted Child Rapist Mike Dozer Pleads Guilty To Reckless Endangerment; Sentencing Delayed Again
He was arrested in late 2013 and found guilty by a federal jury in late 2014, but convicted pedophile and child rapist Christopher Steele (a.k.a. bareback gay porn star Mike Dozer) still hasn't been sentenced for the sex crimes he committed against a 14-year-old Pennsylvania boy. And despite an October 2015 order stating that his sentencing would not be delayed further, the court went back on its word today by delaying sentencing for the third time.
Now, federal sentencing for Steele has been moved to February 29th, 2016: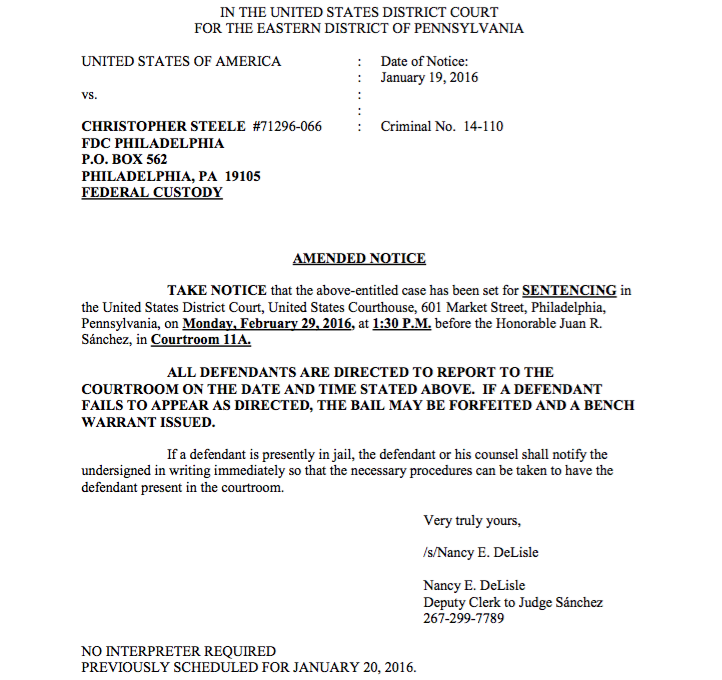 The sentencing delay is likely tied once again to Steele's state trial. Earlier this month, however, the former bareback gay porn star pleaded guilty to the state's reckless endangerment charge (Steele is HIV-positive). The status of the other state charges is unconfirmed as of post time, but it appears that Steele could have pleaded guilty to the lesser charge in exchange for a dismissal of the more serious charges (including statutory sexual assault):
As previously reported exclusively by Str8UpGayPorn, Steele was arrested in Delaware in 2013 after raping a 14-year-old boy in Montgomery County, Pennsylvania, which resulted in both state and federal charges. In October of 2014, a federal jury found Steele guilty of three felonies (use of interstate commerce to entice a minor to engage in sexual conduct; interstate travel with intent to engage in illicit sexual conduct with a minor; receipt of child pornography), and he faces 25 years to life in prison. The reckless endangerment charge that he's now pleaded guilty to at the state level carries a prison term of 1-2 years. It's not yet known if his two separate prison sentences will be served concurrently or consecutively.