[UPDATE] Convicted Pedophile Mike Dozer's Federal Sentencing Delayed—Again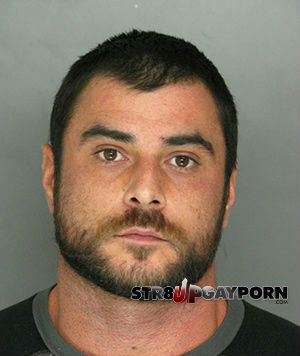 [Update 10/2/15: This story has been updated below.]
He was arrested in late 2013 and found guilty by a federal jury in late 2014, but convicted pedophile Christopher Steele (a.k.a. bareback gay porn star Mike Dozer) still hasn't been sentenced for the sex crimes he committed against a 14-year-old Pennsylvania boy.
Federal sentencing was originally scheduled for earlier this year, but due to ongoing delays in Steele's upcoming state trial (where he faces separate charges, including statutory sexual assault) and the firing of his lawyer, it's been repeatedly pushed out. Sentencing is currently set for October 8th, but Dozer's new lawyer has just asked the court for a 90-day continuance, which means the convicted pedophile—who famously wore a "condoms are for pussies" t-shirt when he worked for Jake Cruise—might not be sentenced until next year.
In the motion filed this week, Steele's new lawyer, Kerry Kalmbach, also reveals that previous lawyer Kevin Mark Wray has been "uncooperative" and "refuses to provide information."
The court has approved Steele's motion, with a new sentencing date set for January 20th, 2016. As the order states below, no additional continuances will be granted, which must be a relief for Steele's victim and the victim's family, who've been awaiting justice for nearly three years.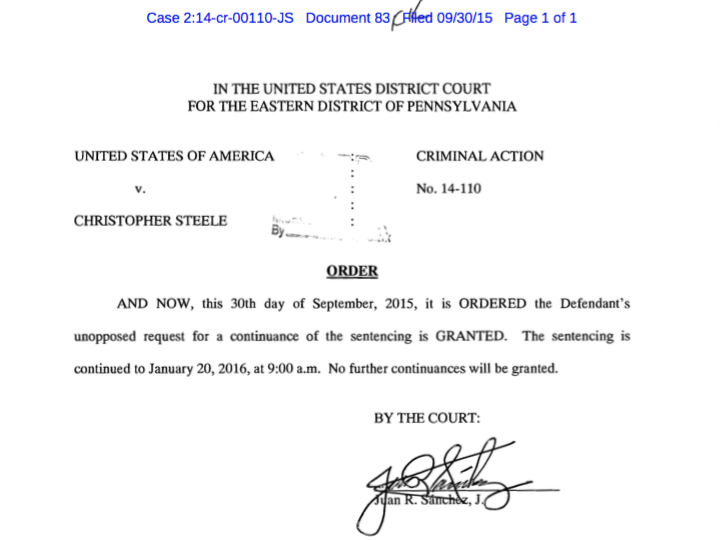 As previously reported exclusively by Str8UpGayPorn, Steele was arrested in Delaware in 2013 after raping a 14-year-old boy in Montgomery County, Pennsylvania. Because Steele is HIV-positive, he's facing a reckless endangerment charge at his state trial.
Last October, a federal jury found Steele guilty of three felonies (use of interstate commerce to entice a minor to engage in sexual conduct; interstate travel with intent to engage in illicit sexual conduct with a minor; receipt of child pornography), and he faces 25 years to life in prison. Steele's state trial, meanwhile, is scheduled to begin in November.