Corbin Colby's Increasing Hotness Is Basically Out Of Control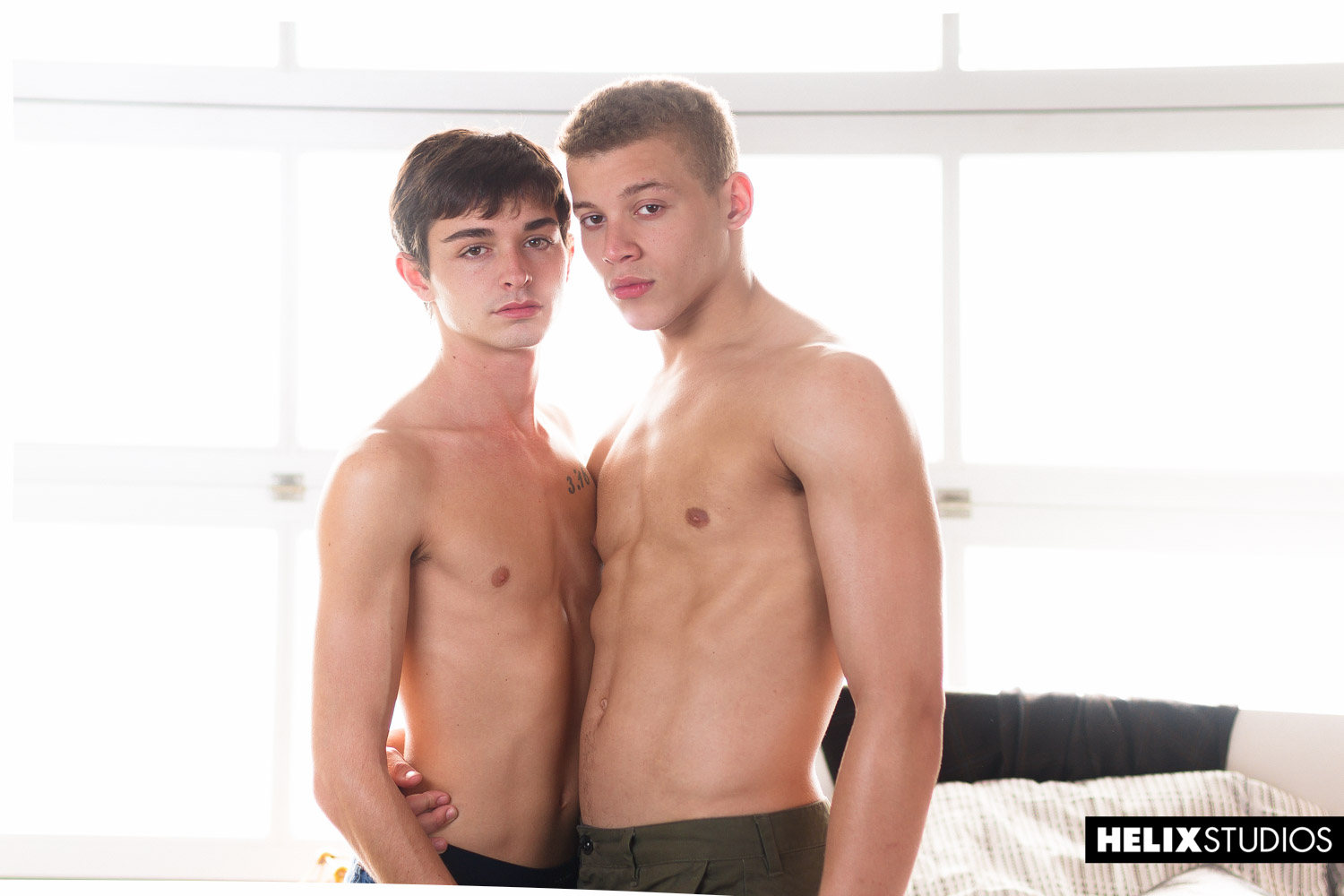 Corbin Colby made his gay porn debut over six months ago, and he inexplicably keeps getting hotter with each new scene? A versatile performer who is this good looking and who has this many flawless physical attributes only comes along once every few years. IMHO, there hasn't been a model this strong since Austin Wilde, Mick Lovell, or Sean Cody's Calvin, so we better savor every moment of Corbin Colby's time in gay porn.
Corbin Colby is back today at Helix, and he's fucking Grayson Lange bareback: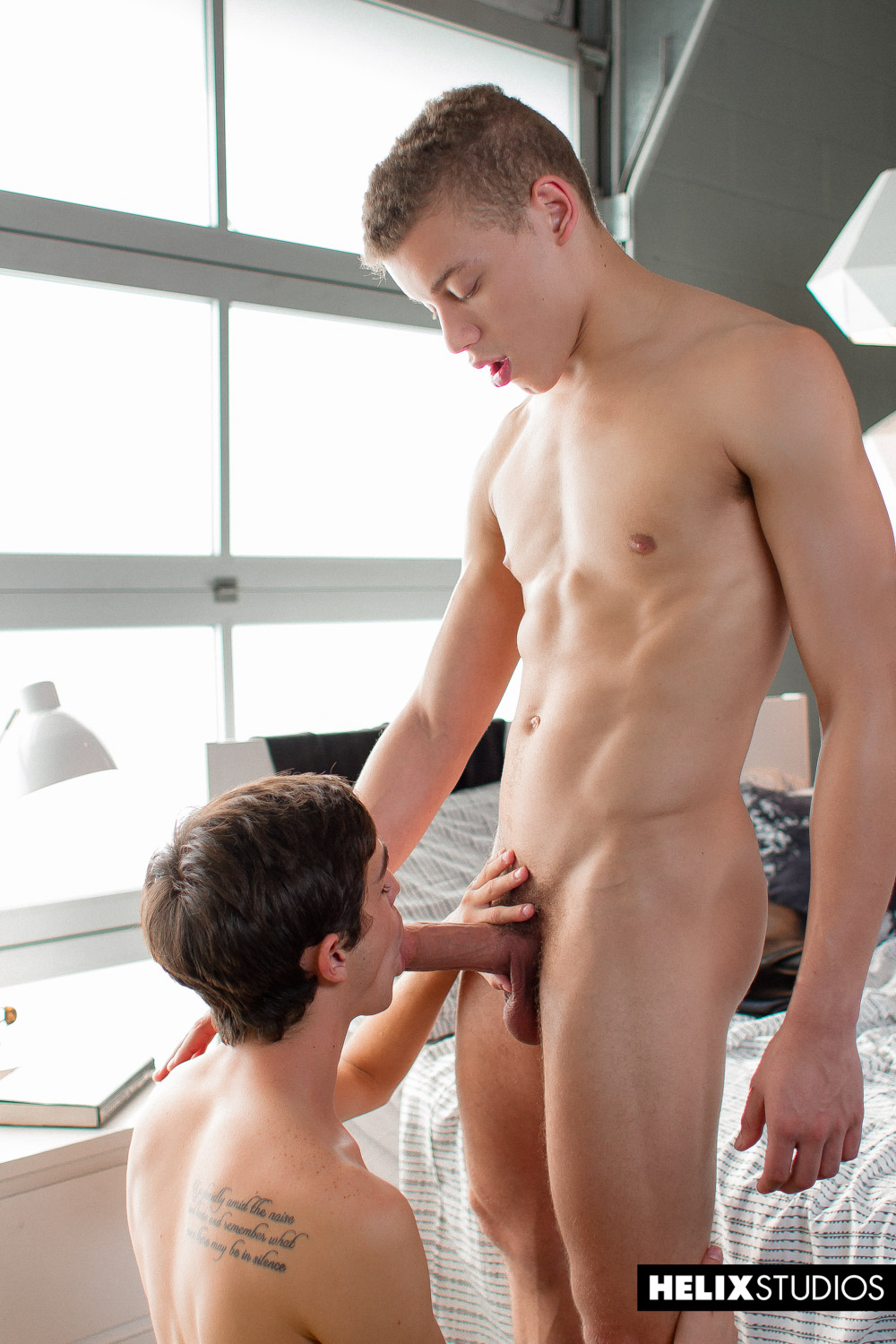 As noted previously, Corbin Colby is the gay porn triple threat (face, body, cock), so it's hard to concentrate on looking at just one part of him when he's on camera. The good news is, you can just watch his scenes over and over and over and over again.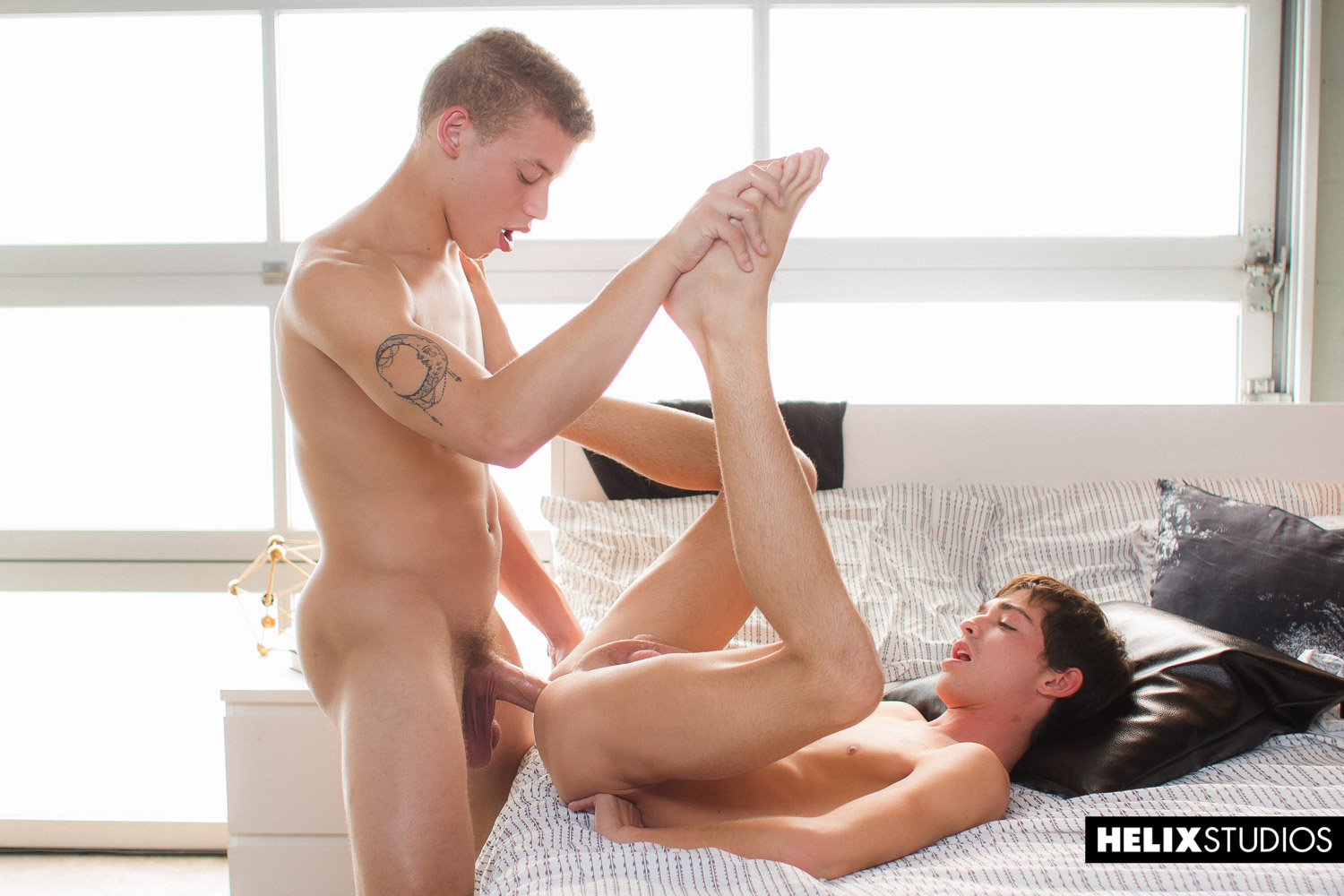 Can't forget to give credit to cutie Grayson Lange for taking every inch of Corbin, which could not have been easy!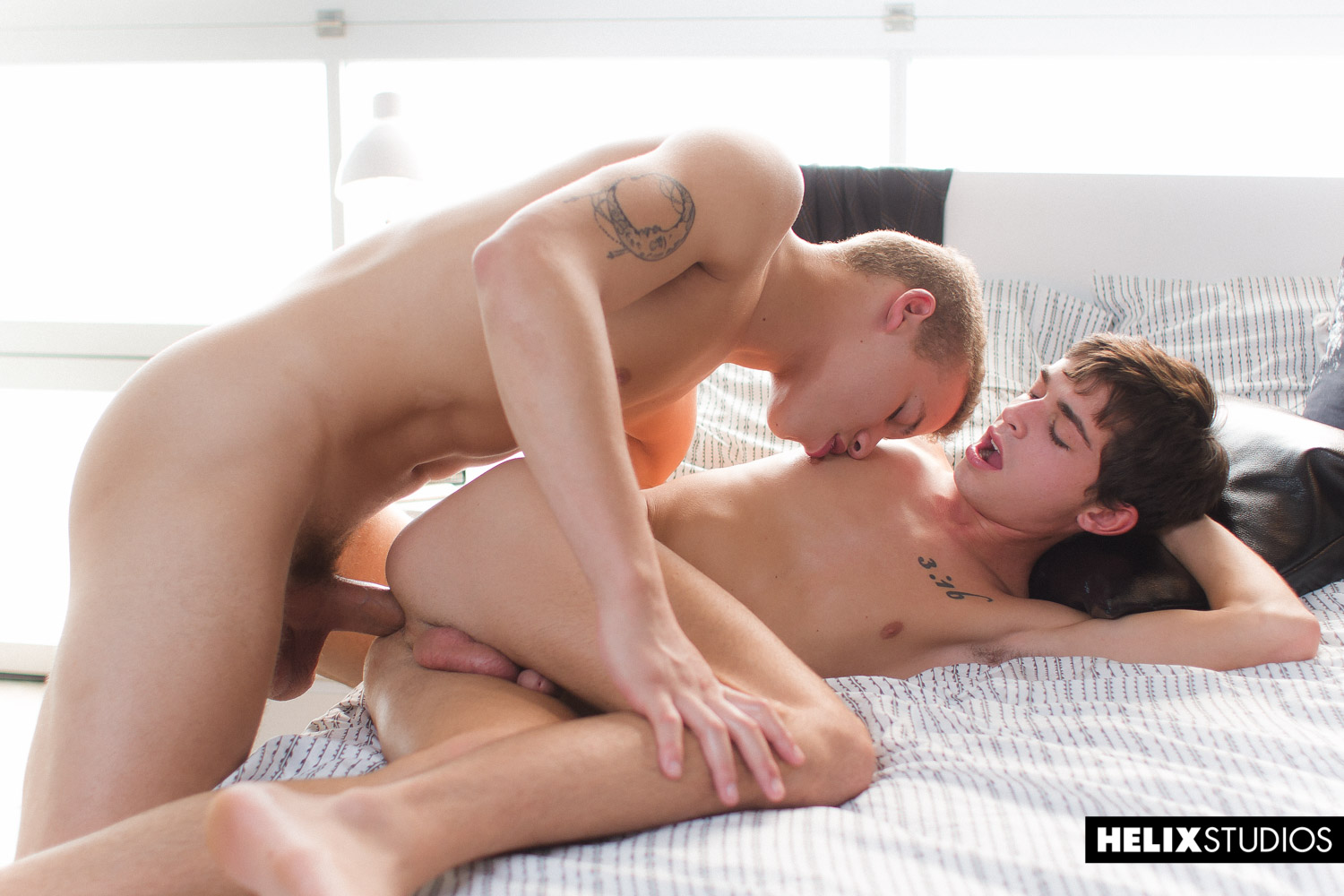 One flaw with this scene, unfortunately, is that Corbin Colby's insanely perfect butt is barely on camera at all. I can understand being distracted by his dick, but his ass is also huge, and just as impressive.
The only time we see the bubble butt is from a brief side view during the oral. Sadly, we don't see it at all during the fucking.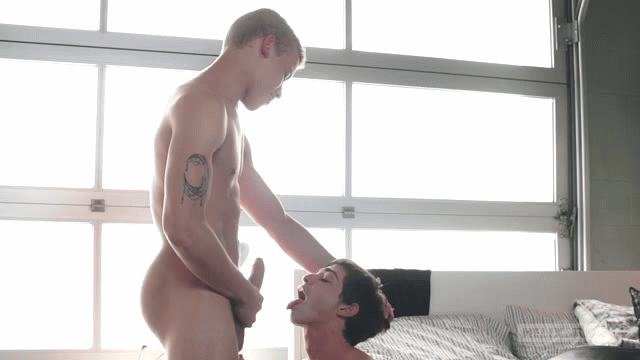 Reminder of Corbin Colby via previous work with ColbyKnox.com: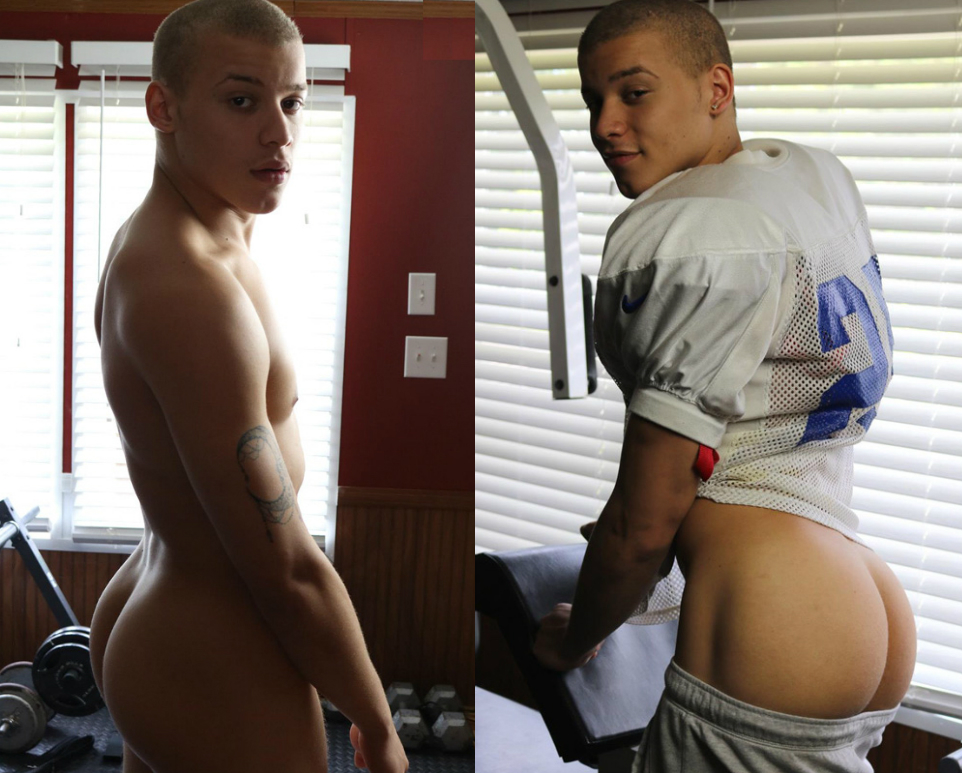 Absence of Corbin Colby's ass aside, today's Helix scene ends well with a large load from Corbin, which Grayson eats up.
If Corbin Colby gets any hotter when his next scene is released, it might be too overwhelming, tbh. Trailer (watch full scene here):
[
Helix Studios: Corbin Colby Fucks Grayson Lange
]