Corbin Fisher's Dylan And Barron Finally Go One-On-One
They had a three-way with Roman last year (one of the greatest group scenes of 2022), but Dylan finally gets to have Barron all to himself in this new Corbin Fisher duo. The results, as you might expect, are explosive, with Barron fucking the cum out of Dylan before busting his nut all over the place. The photos, description and trailer via CF:
Via CF:
We've never once been treated to the sight of Dylan and Barron paired up with one another, as hard as that is to believe. While Barron did bury his dick in Dylan's hot hole in Dylan's Fuck 'n Spin, what these two have needed more than anything is some quality time with one another so that Barron can really work over Dylan's hole the way only Barron can do, and the way Dylan needs. I can't get enough of seeing Dylan on the receiving end of Barron's dick. Dylan – the outrageously handsome, tight-bodied, all-American boy next door type who took so long to give guy/guy action a try – looks as hot in brand new action as he did in his very first round of action with another guy. There's an innocence about him that contrasts with what we're watching him do and how much he clearly enjoys it, and it's a sight to see! What's also a sight to see is Dylan being the one to lay Barron back and lower himself on to Barron's cock to start off the fucking here, while Dylan's own hard cock bounces and pulses with each of Barron's thrusts. I guess Dylan just didn't want to wait any longer to get Barron's dick in him, or get totally drenched in Barron's load after a blazing hot fuck!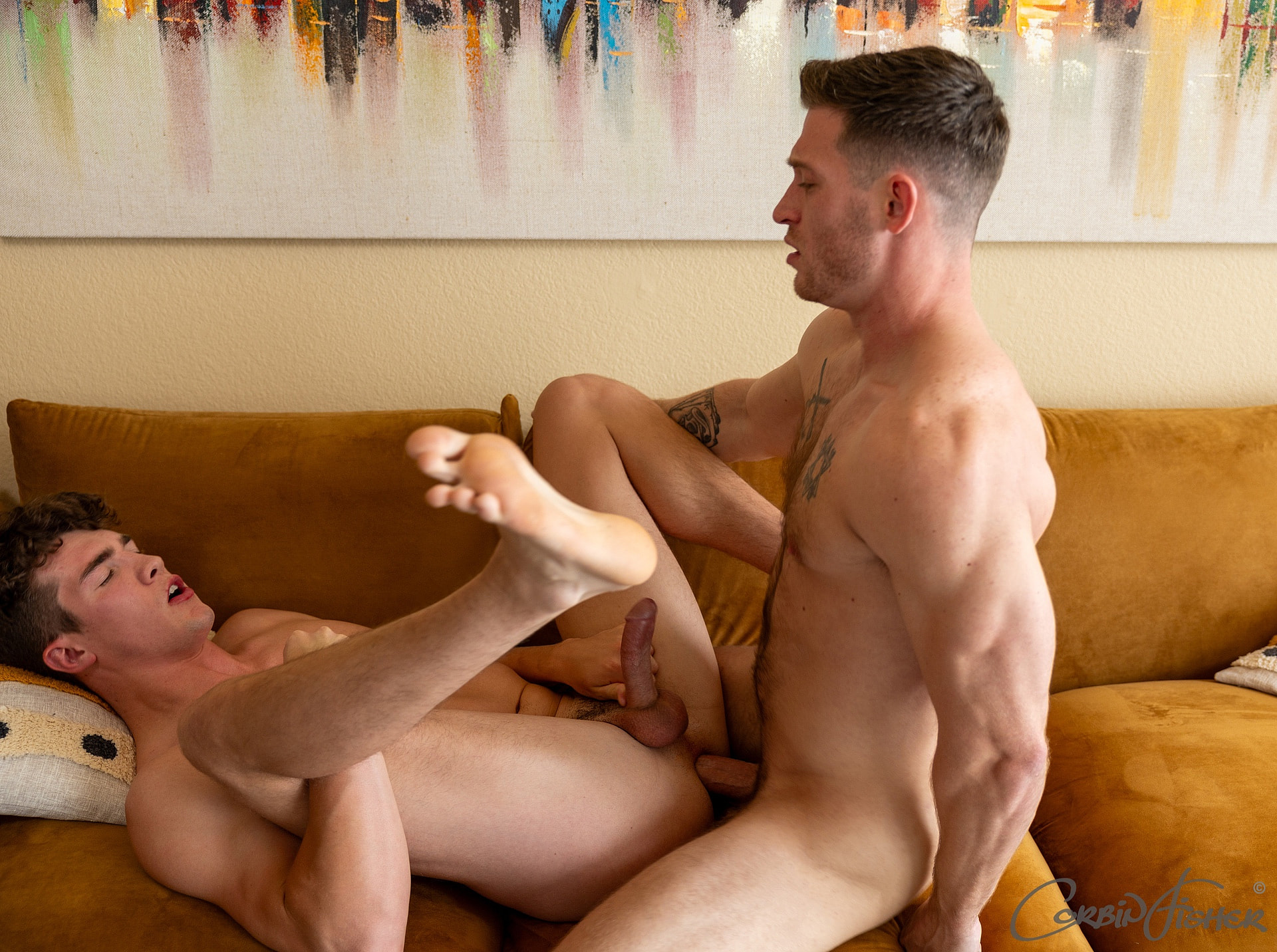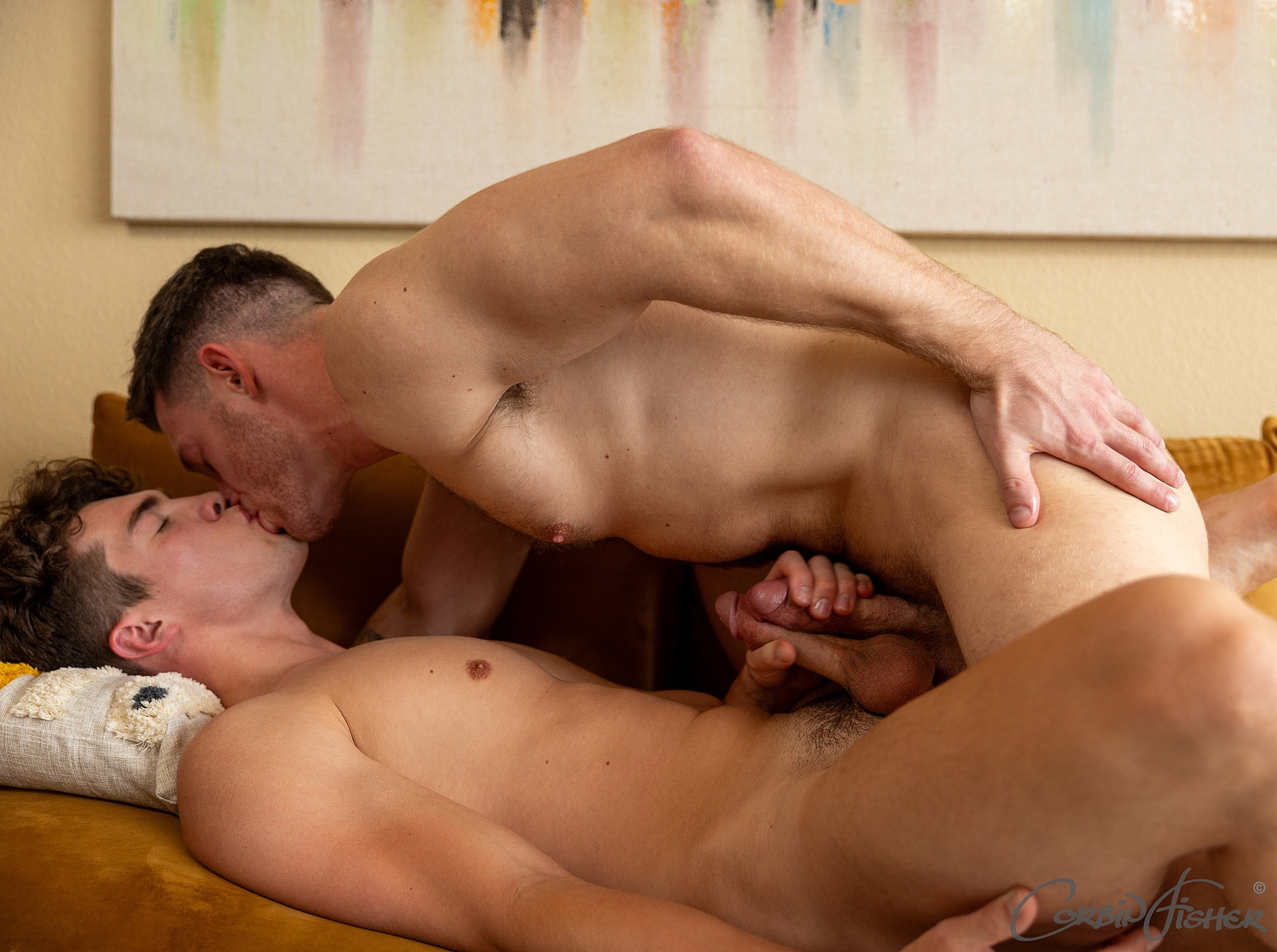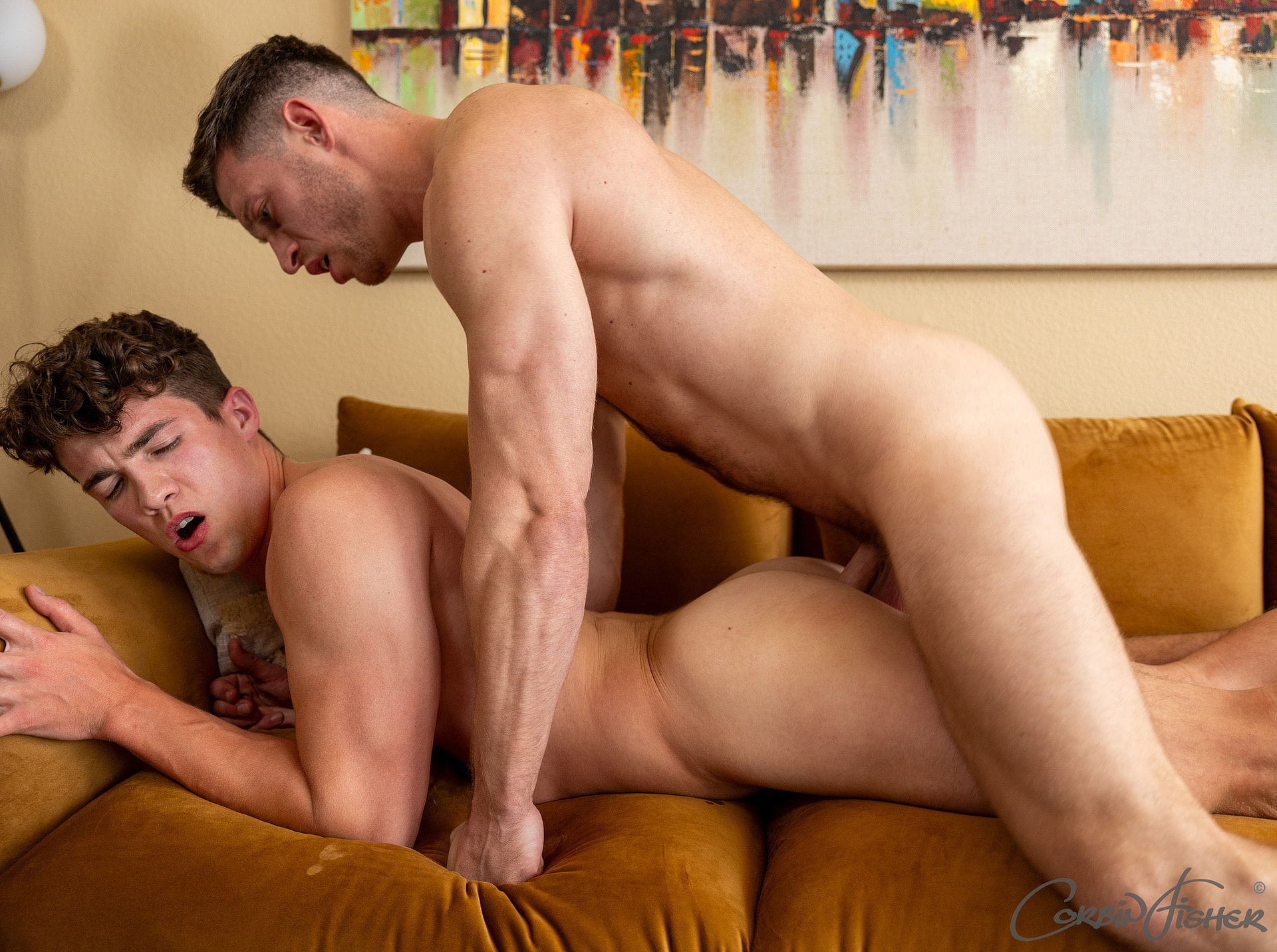 Trailer (watch full scene here):
[
Corbin Fisher: Barron Fucks Dylan Bareback
]