Corbin Fisher's Colt Returns To Gay Porn As Calvin Chambers
It's not clear when he filmed his final Corbin Fisher scene (over the last year, the studio has put out several of his previously released scenes), but if I had to guess, drop-dead gorgeous muscle jock Colt probably stopped shooting gay porn in 2015. But now, over two years later, some good news (thanks to commenter DoinItWell for the tip): Corbin Fisher's Colt is making a return to gay porn, and his new porn name is Calvin Chambers: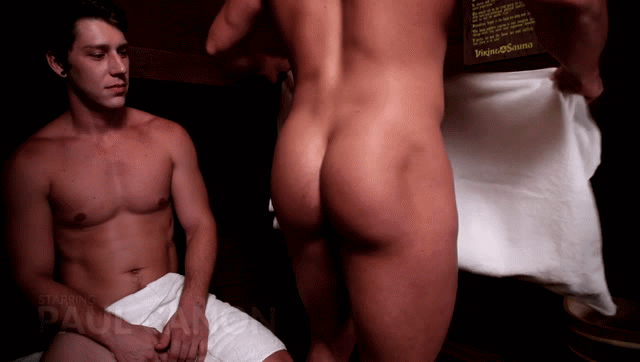 As Corbin Fisher's Colt, in his 2014 debut:
Colt/Calvin's return to bareback gay porn is here at NextDoorStudios, and his scene partner is Paul Canon.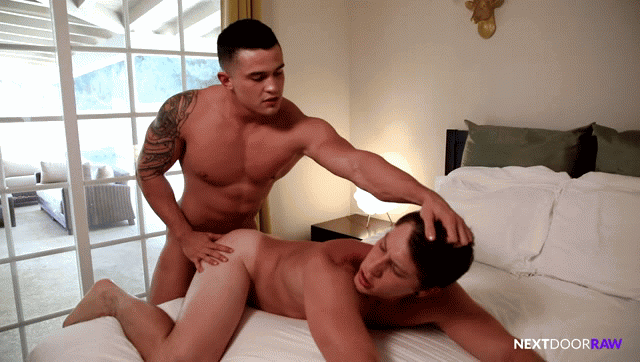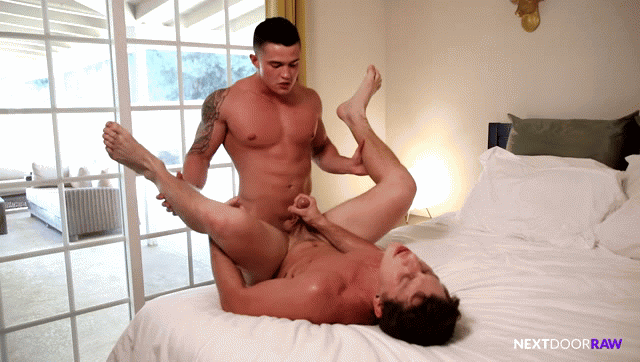 This obviously goes without saying, but Colt's body, cock, ass, face, and overall hotness is still beyond belief, and his fucking still looks great.
What is Colt/Calvin's comeback scene about? Because the gay porn industry is apparently out of new ideas (and/or is simply obsessed with family members fucking), it's another family-themed gay porn series, featuring family members fucking. Or, in this case, I guess they're "soon-to-be" family members. Via NextDoor:
Having to attend his father's wedding is strange enough for Paul Canon, but when he finds out his dad's wife-to-be has a hot son who is also staying at the house they've rented for the wedding weekend, he doesn't know what to make of the situation. On the other hand, Calvin Chambers knows all about Paul, having already heard all about him, including his recent break up. When Calvin over-hears Paul telling his friend on the phone that he thinks Calvin is cute, Calvin decides to initiate a little brotherly bonding. Cornering Paul in the sauna, Calvin's hard on is right in Paul's face, and he's forced to admit that it's been a while since he's gotten any…
You'll never guess what happens next…
Trailer (watch full scene here):
[
NextDoorStudios: Calvin Chambers Fucks Paul Canon Bareback
]
AND: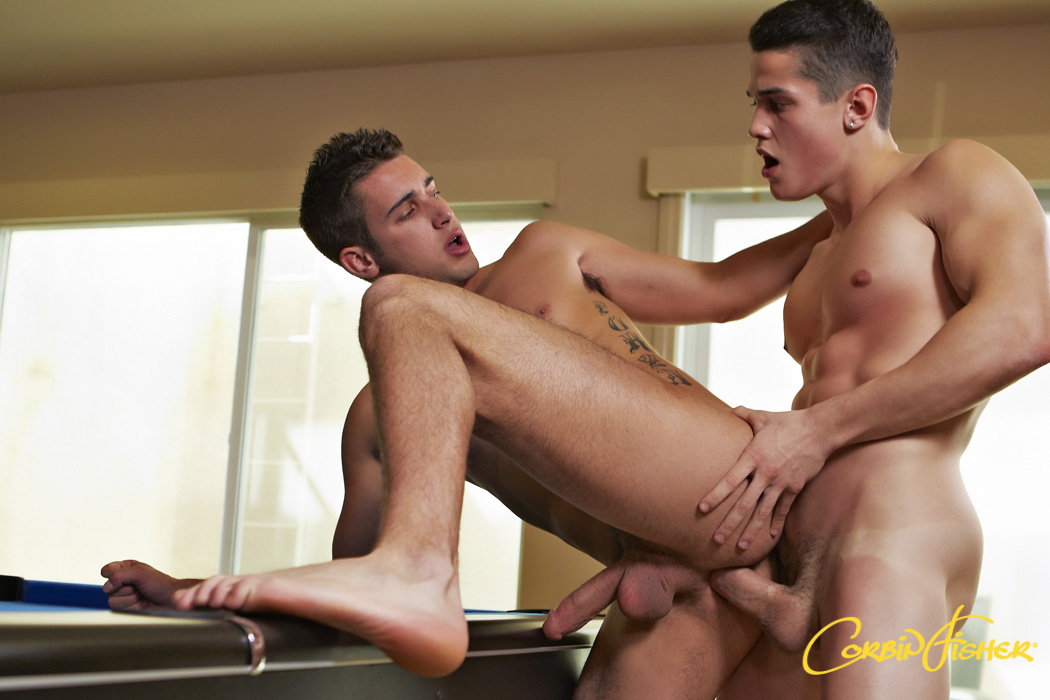 Colt, as you'll recall, turned in dozens of great topping and bottoming performances at Corbin Fisher, and he's arguably one of the studio's greatest models of all time.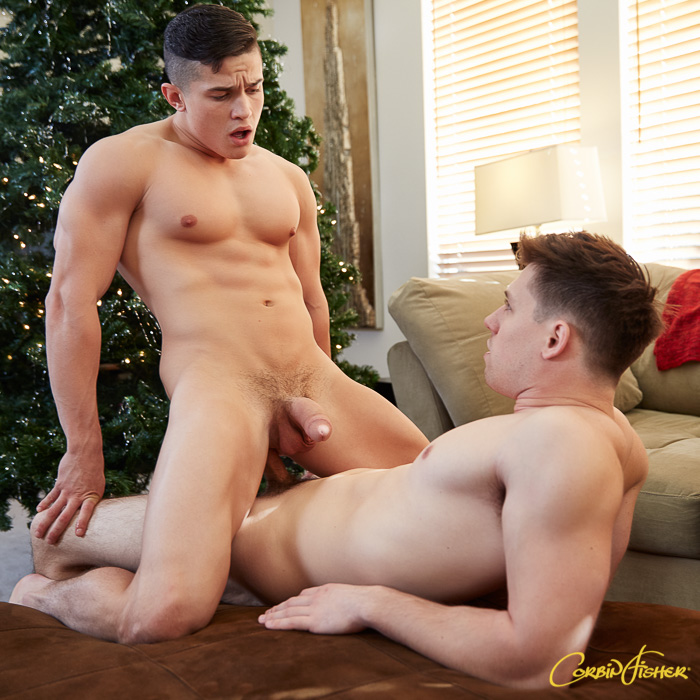 If you need a Colt fix while waiting for his 9/27 comeback as Calvin Chambers, perhaps my favorite Colt scene of all time (he filmed over 50 scenes at Corbin Fisher) was his three-way fuckfest with Quinn and Kennedy (released in May of 2015), where all three of them took turns fucking each other and giving each other creampies. Clip (full scene here):
[
Corbin Fisher: Colt, Kennedy, And Quinn's Bareback Fuckfest
]