Rocky, Chris, And A Woman Star In "Cucking Chris"—Should Corbin Fisher Resume Identifying Their Female Porn Stars?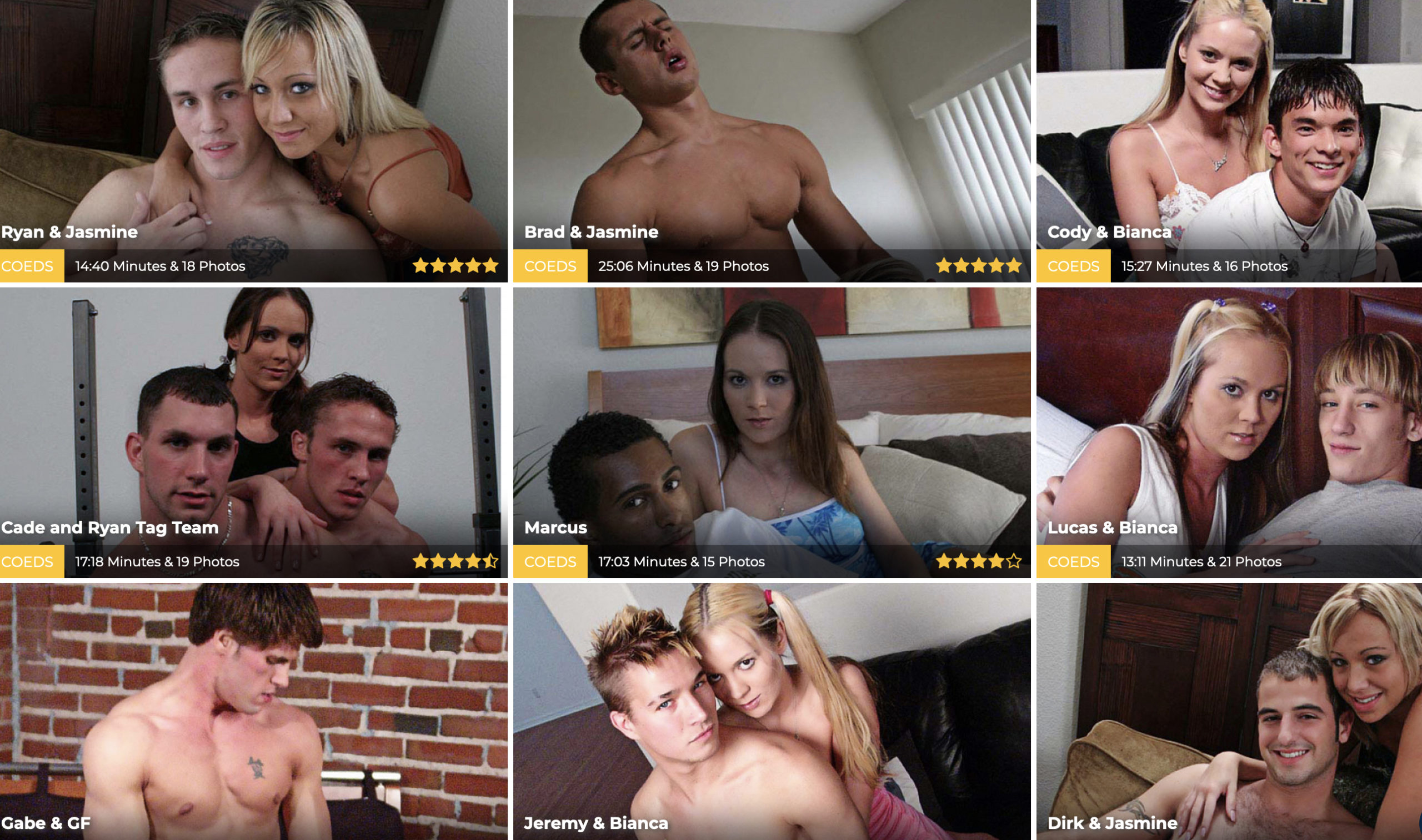 Back in the olden days (circa 2006), Corbin Fisher used to identify the female porn stars being fucked by the guys, as seen above and here: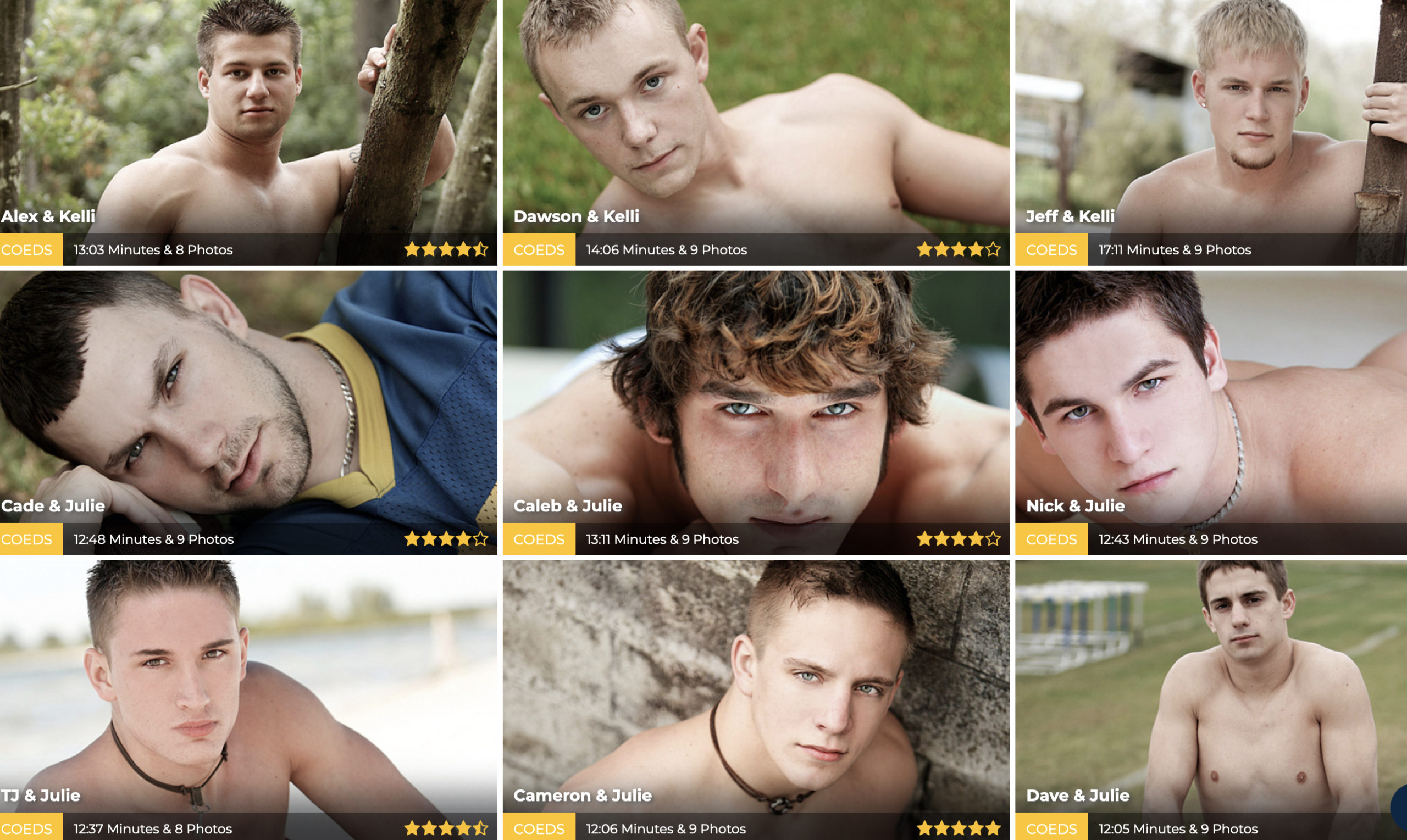 While most viewers probably haven't thought about Jasmine, Bianca, Kelli, or Julie in 15 years, I have thought about why CF stopped giving the girls' names, and I wonder if it might be a good idea to start identifying them again? After all, the bi scenes are presumably being watched by bisexual members of the site, and wouldn't those bisexual members be interested in knowing who the girls are, being able to click their names, and being able to see all of their scenes? Here's what all the bi and straight scenes from the last several years look like, with none of the girls' names listed: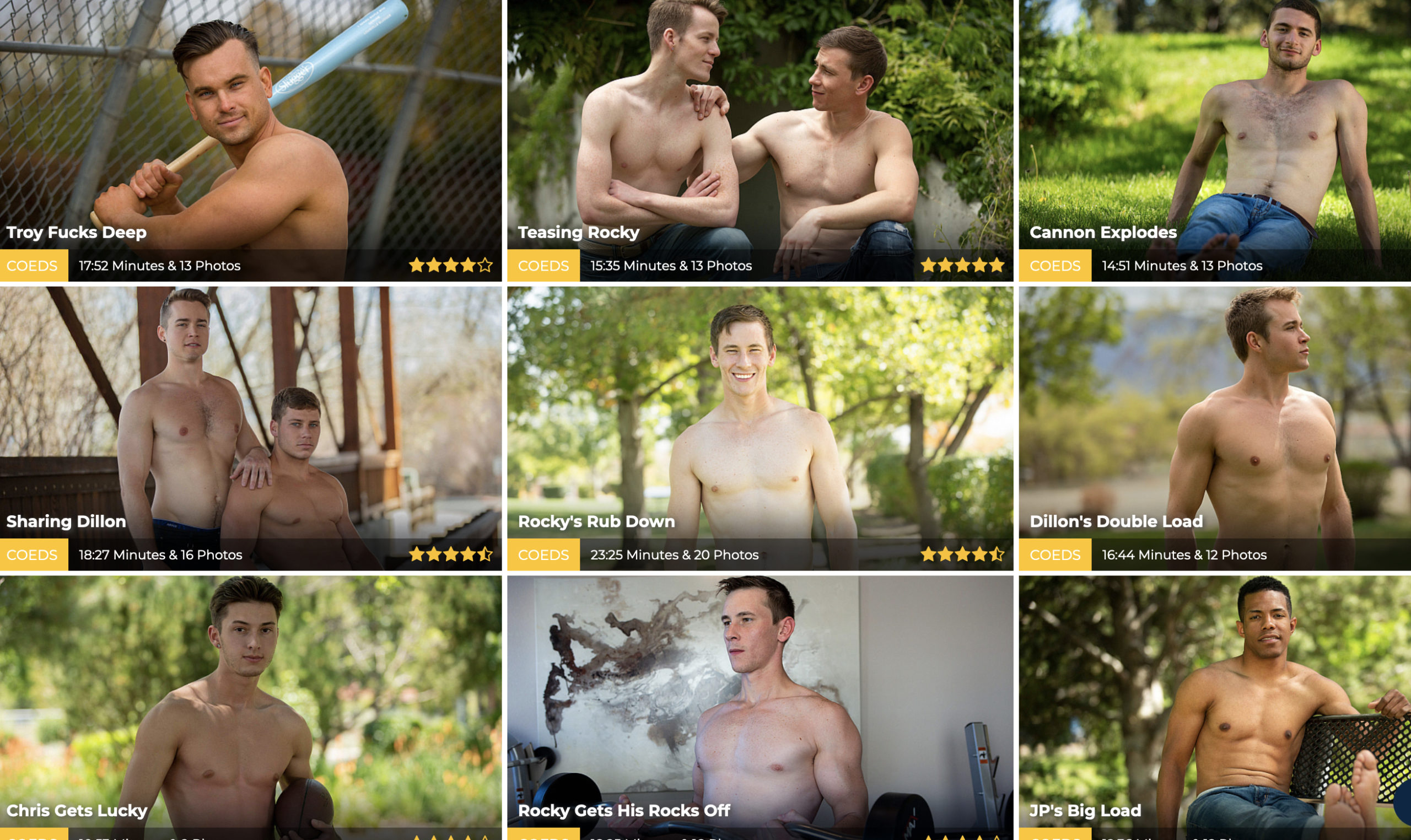 The final girl I remember having a name on Corbin Fisher was the prolific and big-tittied Jamie. Surely you remember Jamie, who was last seen in 2017 helping Zane fuck Dave: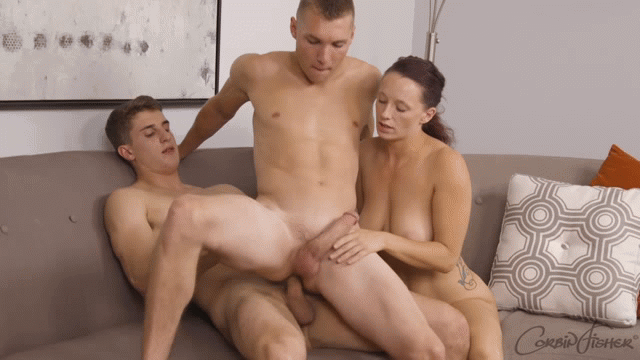 In short, if the bi scenes are doing what they're supposed to be doing for bi members (getting them off), then surely the girls have at least a few fans. I say name them.
Until then, here's the latest lucky lady being fucked in a bi scene, and her co-stars are two men. (What if I didn't identify the men?)
The men, obviously, are Chris and Rocky, and here's the write-up:
This may very well be one of the best bi threeways we've ever filmed, I kid you not.

I gotta admit, knowing Chris is such a horny devil and constantly thinking about and wanting to have sex, I thought it would be tons of fun to get him in to one of these cucking videos. Making the insatiably, constantly horny Chris sit back and watch as another guy goes at it with a girl mere inches in front of him would surely drive him wild, and be hot as hell for all of us to see!

I also thought it would be hot as heck to have Rocky being the one to tease Chris. When it comes to being insatiably horny all the time, Rocky's right up there with Chris. With his big dick, hot body, overpowering sex drive, and naughty mind, we just knew Rocky would know how to drive Chris wild, turn him on like crazy, tease and torture him just the right amount, while also making sure Chris was having a blast and insanely turned on the entire time.

Well, Rocky sure as heck was the perfect guy to have teasing Chris like this. He does indeed drive Chris wild, and only a few minutes in to the action here Chris is putty in Rocky's hands. When Rocky tells Chris to get up and come suck his cock, Chris eagerly obliges; when Rocky smacks Chris' ass and tells him to get back in to his chair, Chris doesn't hesitate to do as told.

Rocky wasn't immune to Chris' charms, mind you. Halfway through the action, he's no longer content to just tease Chris and desperately needs to fuck him – and this is immediately after Rocky feeds Chris a massive load! Rocky needed Chris' ass, and Chris needed Rocky's cock! Chris goes from getting teased to being the one putting on a show for the girl as Rocky plows his hole.

Ultimately it's all too much for Chris (and us!) – his eyes roll back and he's transported to another world as Rocky fucks a monumental load out of him, then sprays him with his own!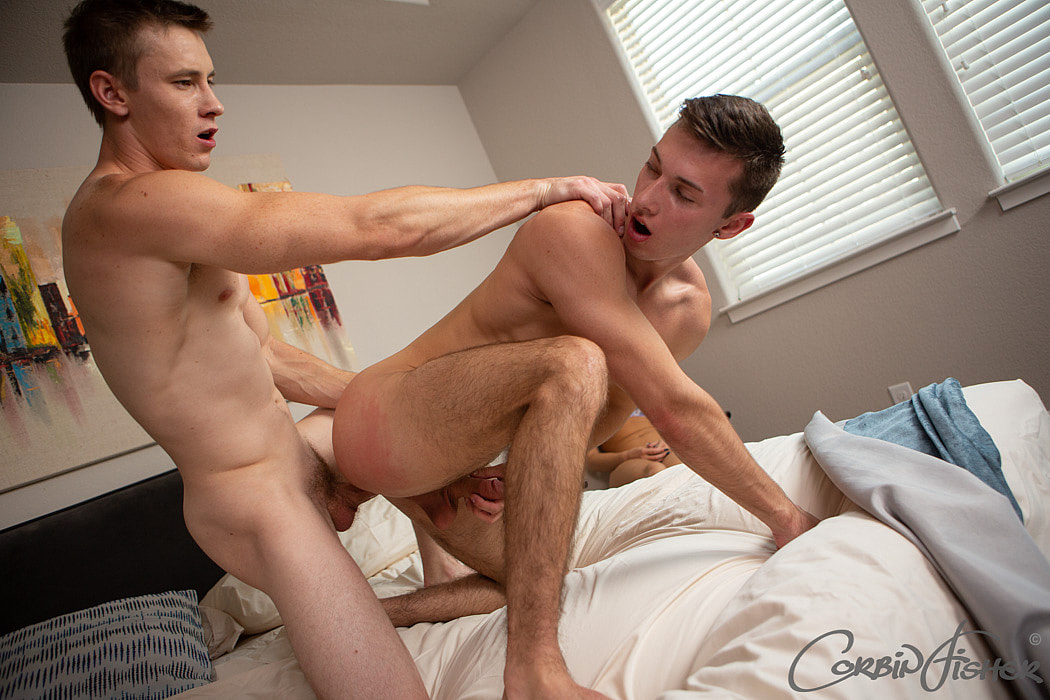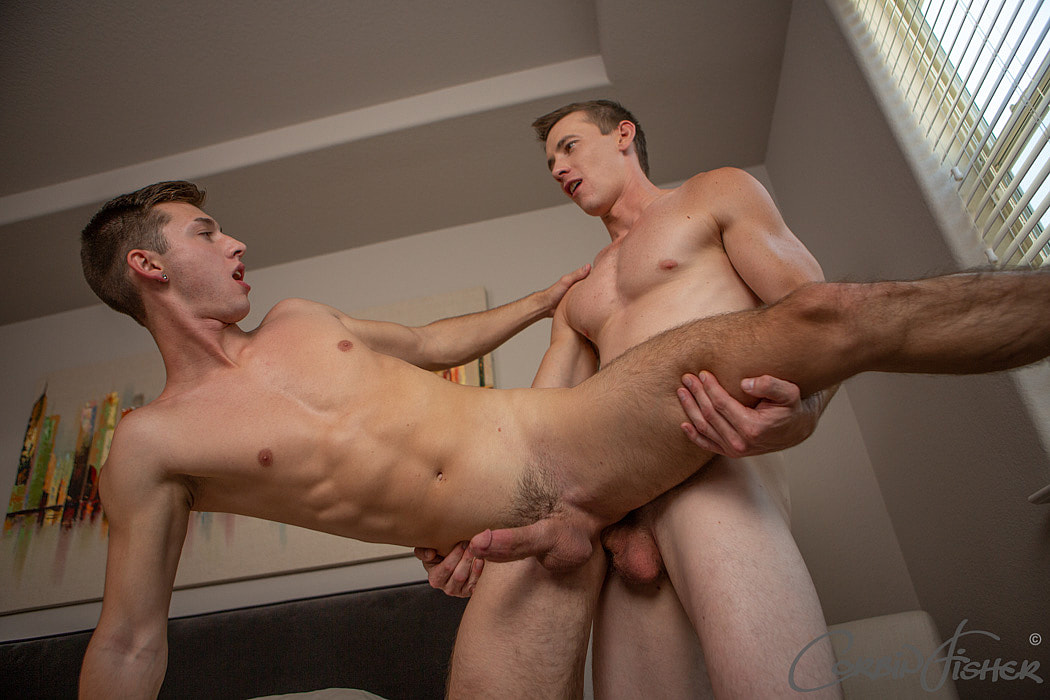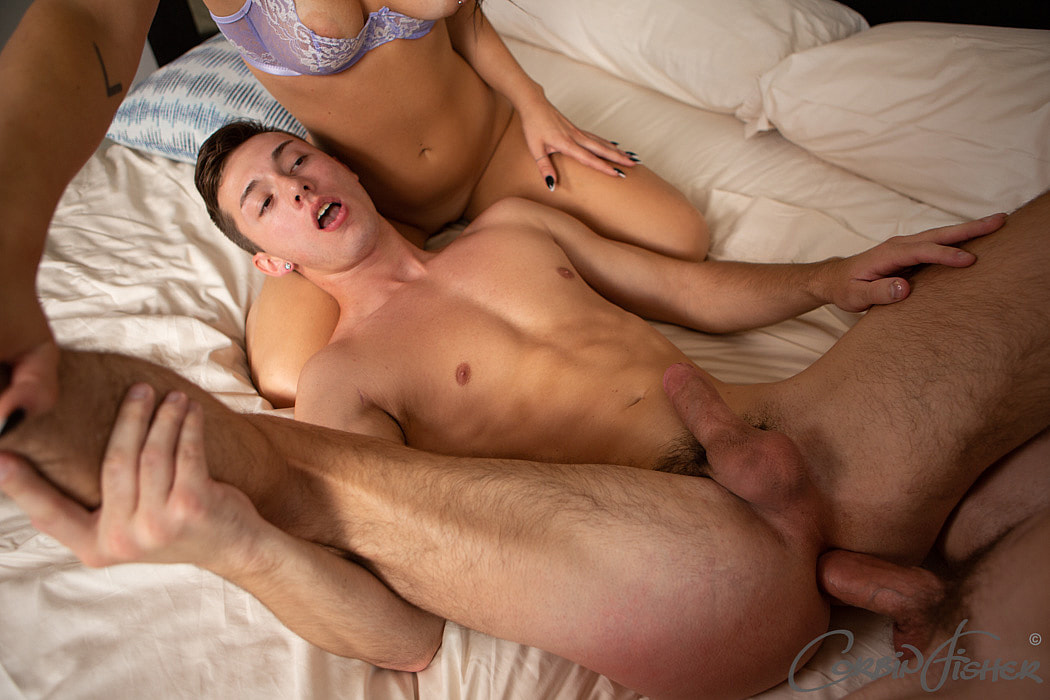 Trailer (watch full scene here):
[
Corbin Fisher: Rocky Cucks Chris
]