Corbin Fisher's Dane Gets Fucked By Liam After Pleading Not Guilty To Leaving The Scene Of A Deadly Car Accident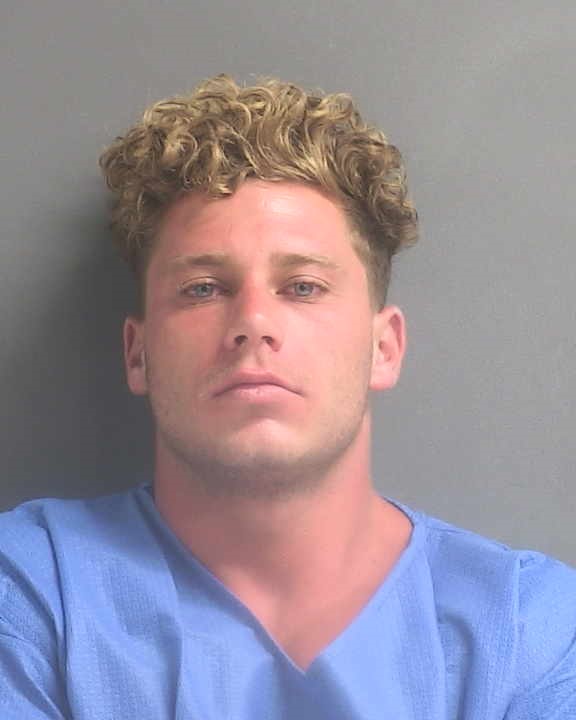 It's a busy day for gay-for-pay porn stars in legal trouble. First Kurt Wild, and now Corbin Fisher's Dane, who's facing a felony charge for leaving the scene of a deadly car accident that he was involved in last September. As Str8Up previously reported, Dane was arrested at his home in Florida after hitting at least one car (which then hit another car) and then driving away from the crash that left one vulnerable road user dead. His arraignment was waived two weeks ago when his attorney entered a not guilty plea for Dane in Volusia County, as seen here: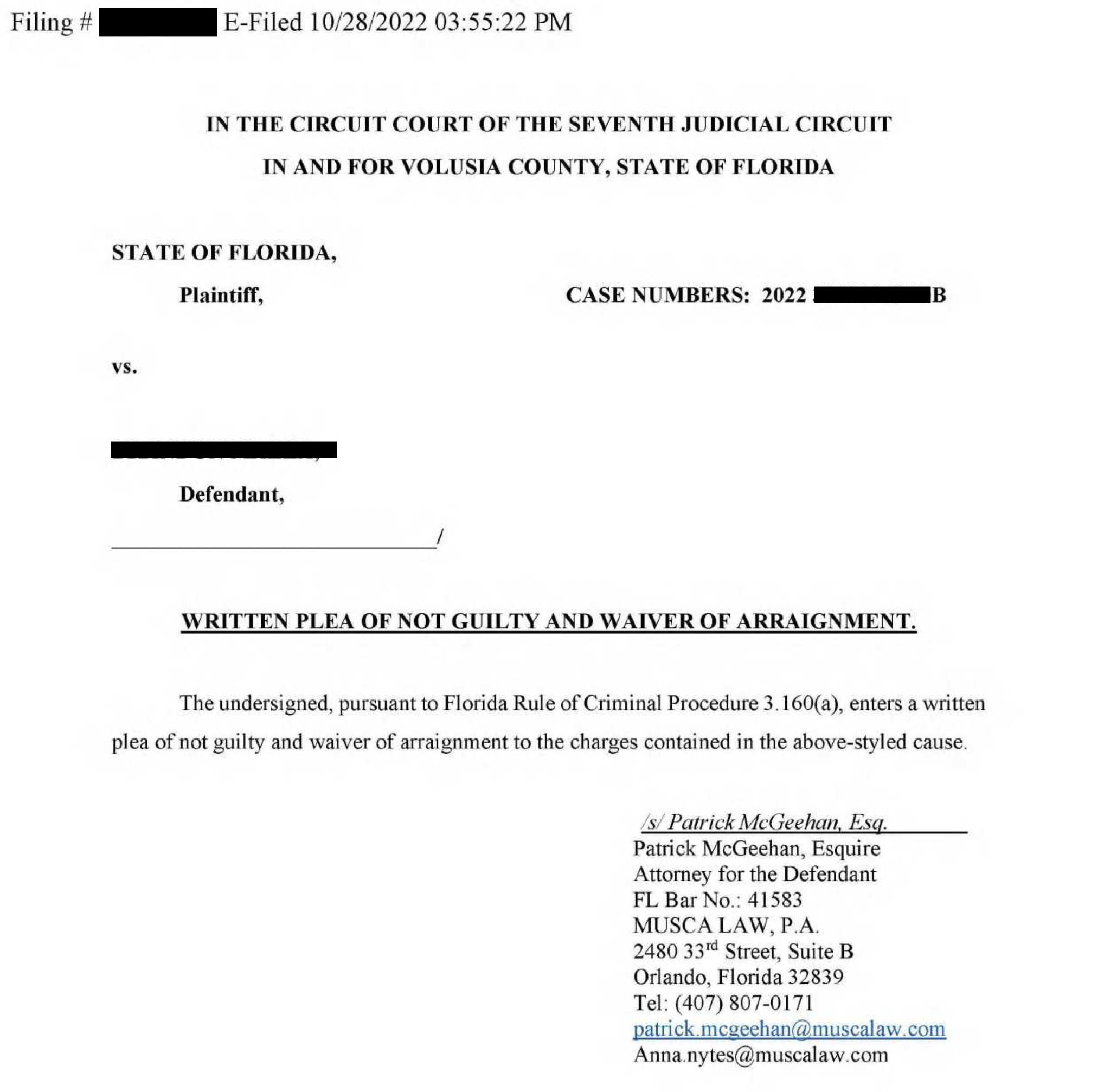 In Florida, an attorney can waive their client's arraignment by filing a Written Plea of Not Guilty, which is what Dane and his lawyer have obviously done here. Earlier this week, Dane's docket was updated to reflect that his next court date is set for December 6th, 2022, when more pre-trial arrangements will be made. Dane's felony charge—316.027(2)(c): leaving scene of crash involving death—is punishable by up to 30 years in prison.
While Dane awaits trial, fans will be pleased to know that Corbin Fisher has not held back in releasing his videos, with one posted three weeks ago and another new one out today. In his latest scene, Dane is described as a "troublemaker" who can be seen "giggling" and swallowing "every single drop" of co-star Liam's cum. The description and the trailer down below:
Oh, the smiles on these two troublemakers' faces as the action starts off! Dane and Liam had been hanging out before we started filming this episode, and got along so well that we all just knew the results would be outrageously hot once we got them in to bed with one another and let them go at it – and we were by no means disappointed! Dane and Liam clearly knew some fun was about to be had as well, and their energy at the outset makes that apparent. Dane's giggling, Liam's being his flirtatious self, and they just jump into things by making out with one another as soon as possible.

There's just something about Liam's relentless dirty talk that seems to drive many a fellow CF stud wild, and that's as true for Dane as it's been for others – Liam has Dane rock-hard, eager to suck, and eager to get fucked. It also turns out Liam has Dane eager enough to swallow every single drop of his big load, as the end of the hot action here will show you!
Trailer (watch full scene here):
[
Corbin Fisher: Liam Fucks Dane Bareback
]