Cory Kane Fucks A Hilarious Damian Grey In Part 2 Of Le Garçon Scandaleux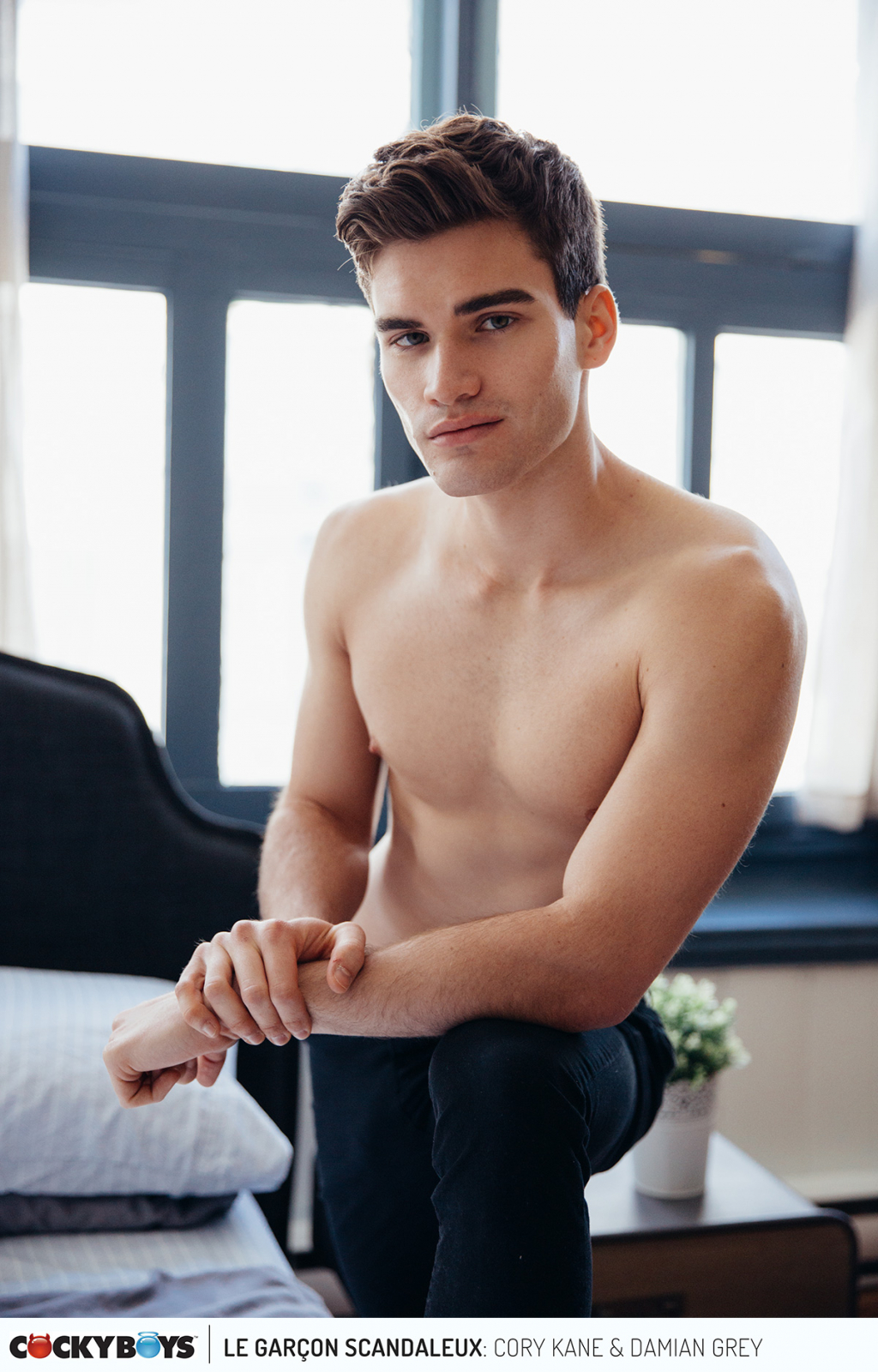 "Hilarious" probably isn't the first adjective that comes to mind when looking at drop dead gorgeous CockyBoys newcomer Damian Grey, but his performance during the opening moments of Le Garçon Scandaleux's second episode (ICYMI: here's the first episode) today is exactly that, as he plays a dense fashion model who Sean Ford has met while on vacation in Paris.
The duo's absurd bathroom banter (Damian tells Sean that he's never been to Paris, France before, but he has been to the Paris hotel in Las Vegas, where they speak "American") sets the stage for a flabbergasted Sean to pass Damian off onto Cory Kane for a blind date.
The scene quickly moves from subtle comedy to intense fuckfest, thanks to Cory and his incredibly large cock.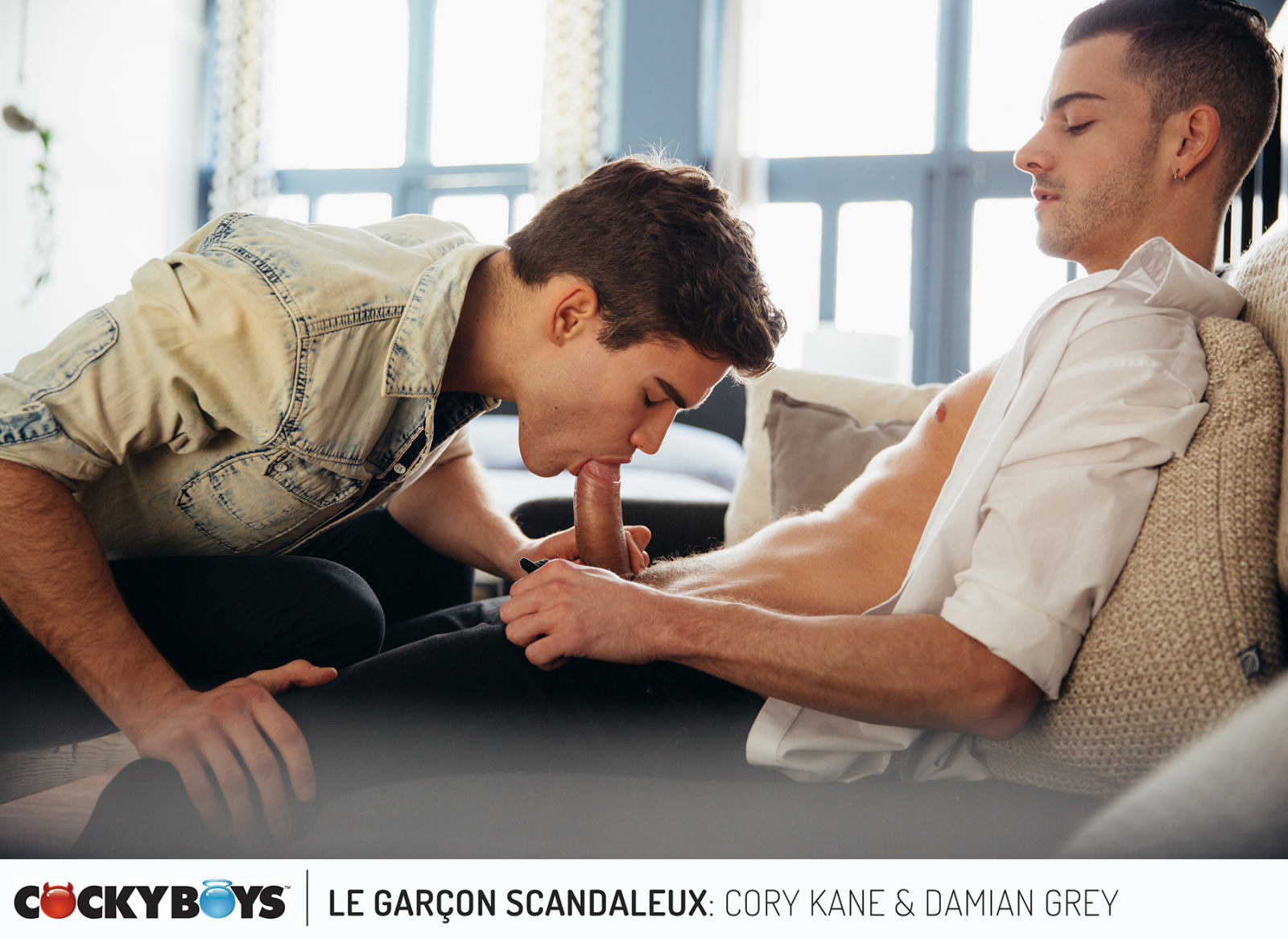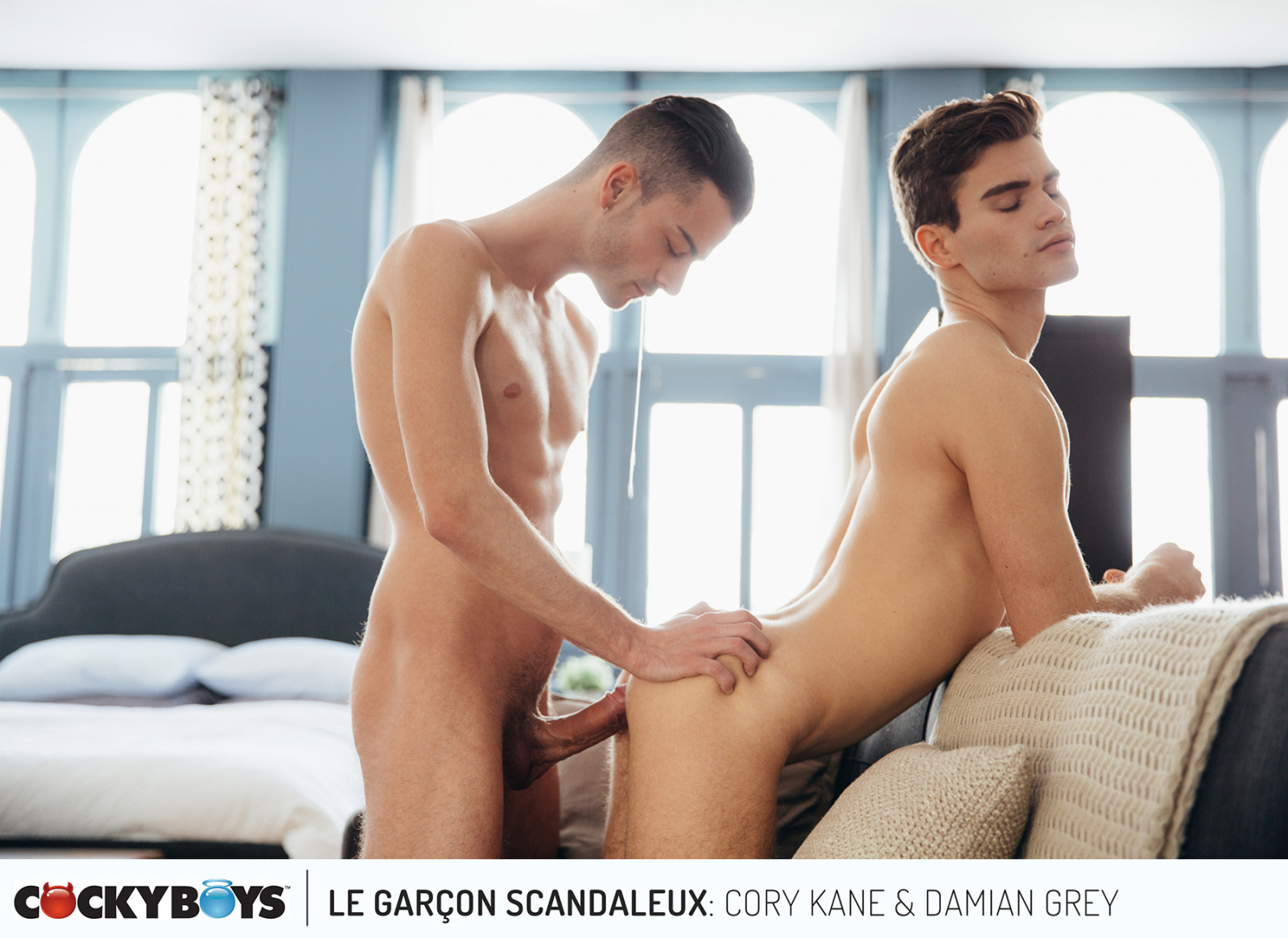 While Damian was good in his first couple of scenes, this is his breakthrough performance, proving to be as funny as he is hot, and a total natural both at acting and at fucking.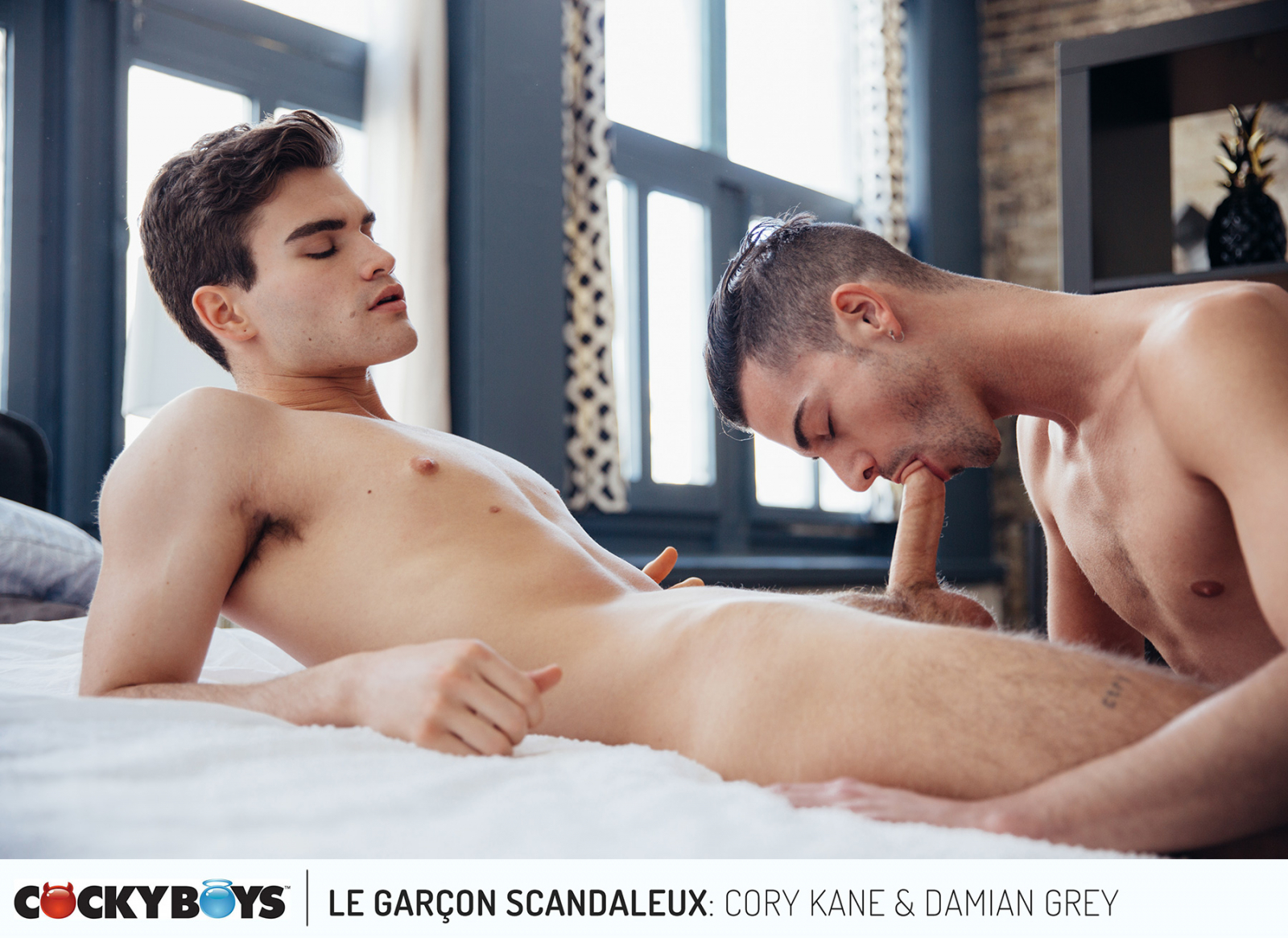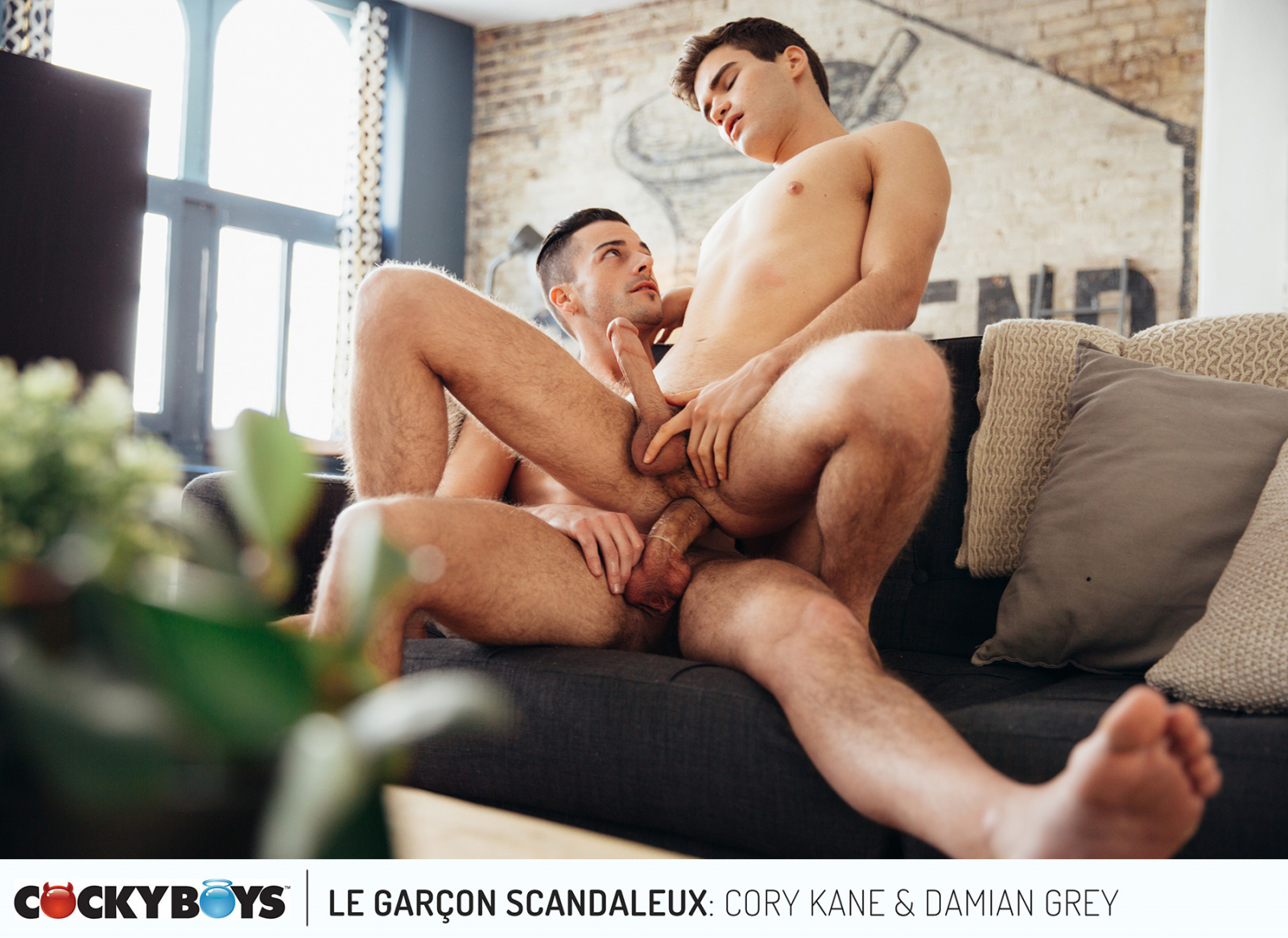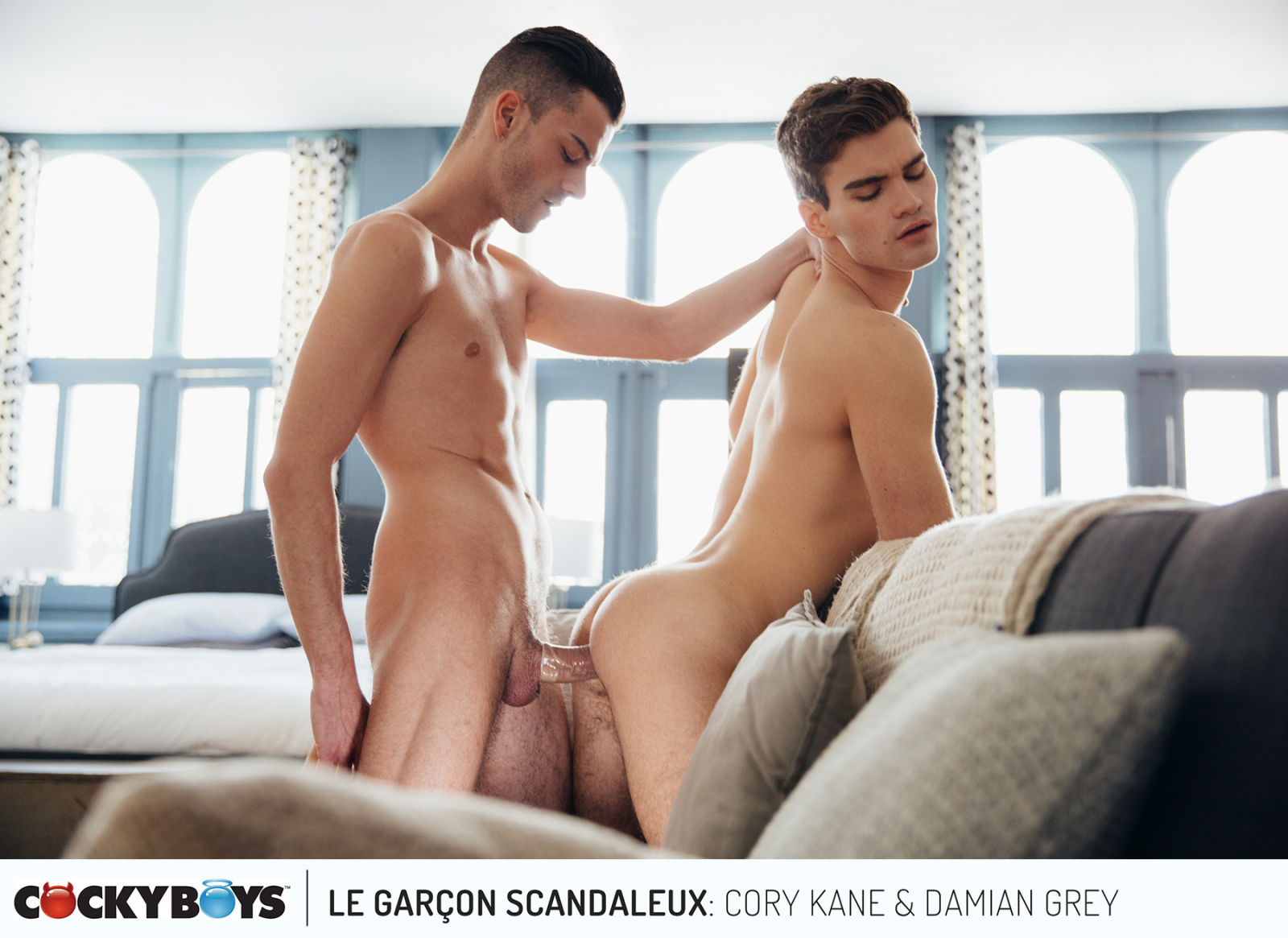 In addition to his highly exaggerated southern accent here (it's not this thick in his other scenes), Damian is able to go from airhead fashion model to smoldering hot powerbottom in a matter of minutes. In other words, Damian has the range! Trailer (watch full scene here):
[
CockyBoys: Cory Kane Fucks Damian Grey
]