Now There Are Cousins Having Sex On FamilyDick, Because Of Course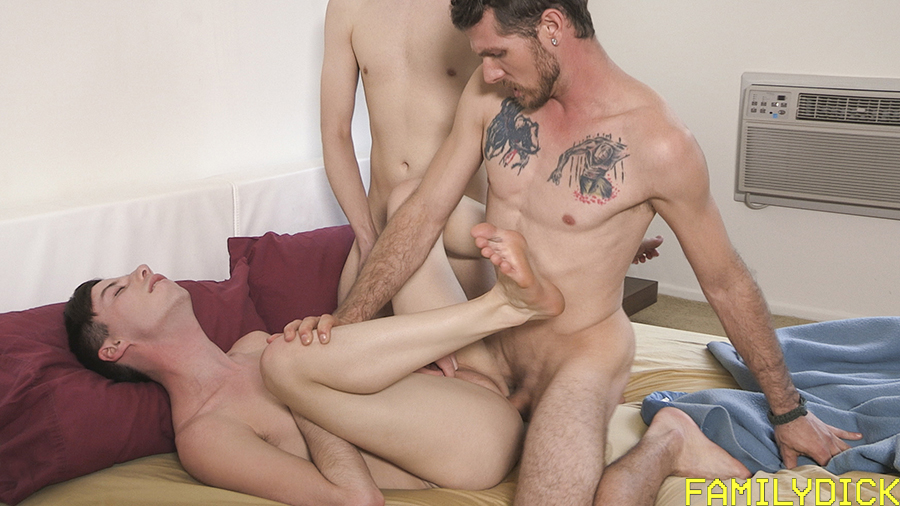 With dads fucking their sons becoming sort of passé, FamilyDick definitely needs to mix things up. And if you thought they would run out of new scenarios for family members to fuck, think again! This time, it's gay cousins who are hooking up (although, the dad does fuck the son in this scene, and the cousins only appear to suck each other's cocks), and dad is of course there to help guide them along. Via FamilyDick:
It can be difficult having to share a bed with your cousin, especially when you're desperate to jerk off. Not wanting to wake up his cousin, he slips into his step dad's room to find him sleeping naked, as he always does. Slipping into bed, his horny daddy notices his rock hard cock and knows the boy needs a good hard fuck. The young boy sucks his daddy's cock while the bearded man devours his tight, smooth hole, all before slipping his huge dick deep inside. Forgetting his sleeping nephew in the next room, Jacob pounds his boy's hole, waking the young man. The curious cousin walks in to find his cousin and uncle fucking hard and eagerly joins in!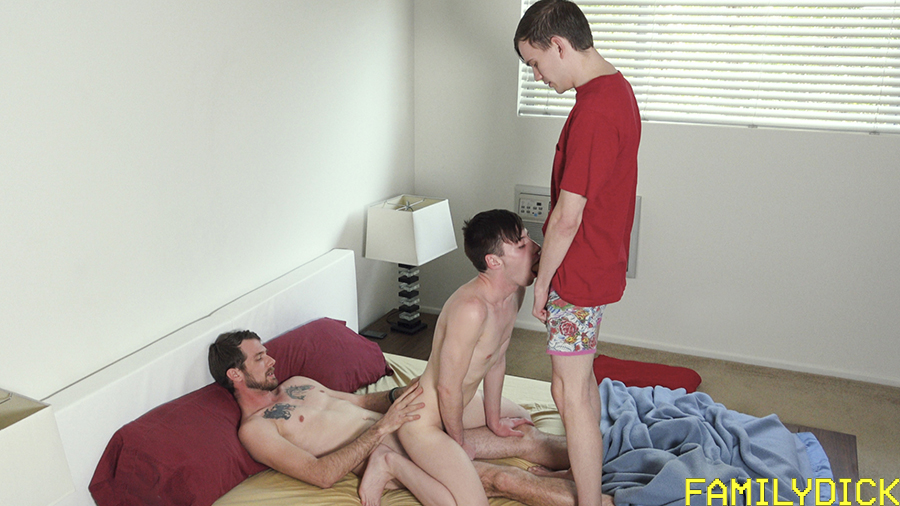 Still no word on where Jacob Armstrong's other son (Austin Armstrong) is, but I guess this new one (who doesn't have a name) will have to hold us over until Austin comes home.
The cousin who walks in on Jacob fucking his son is named Caleb, and as you'll recall, Caleb has already fucked Jacob (his uncle) in a previous scene. This family is insane.
Trailer (watch full scene here):
[
FamilyDick: Dad And Cousins Have Bareback Three-Way
]