Dacotah Red Exclusive: What Led To His Divorce, Why He Went AWOL From The Army, And How He's Still A Humble Midwestern Boy
From starring in over a dozen scenes and working in production, to news of his marriage and pending divorce, it's been a very busy year for Dacotah Red. The gigantic gay porn star is known for his dashing good looks, enormous cock, versatility as a performer, and of course his red hair, and today he's opening up in his first exclusive interview about his work, his love life, his military service, and much more. Here below is Str8UpGayPorn's exclusive chat with Dacotah Red.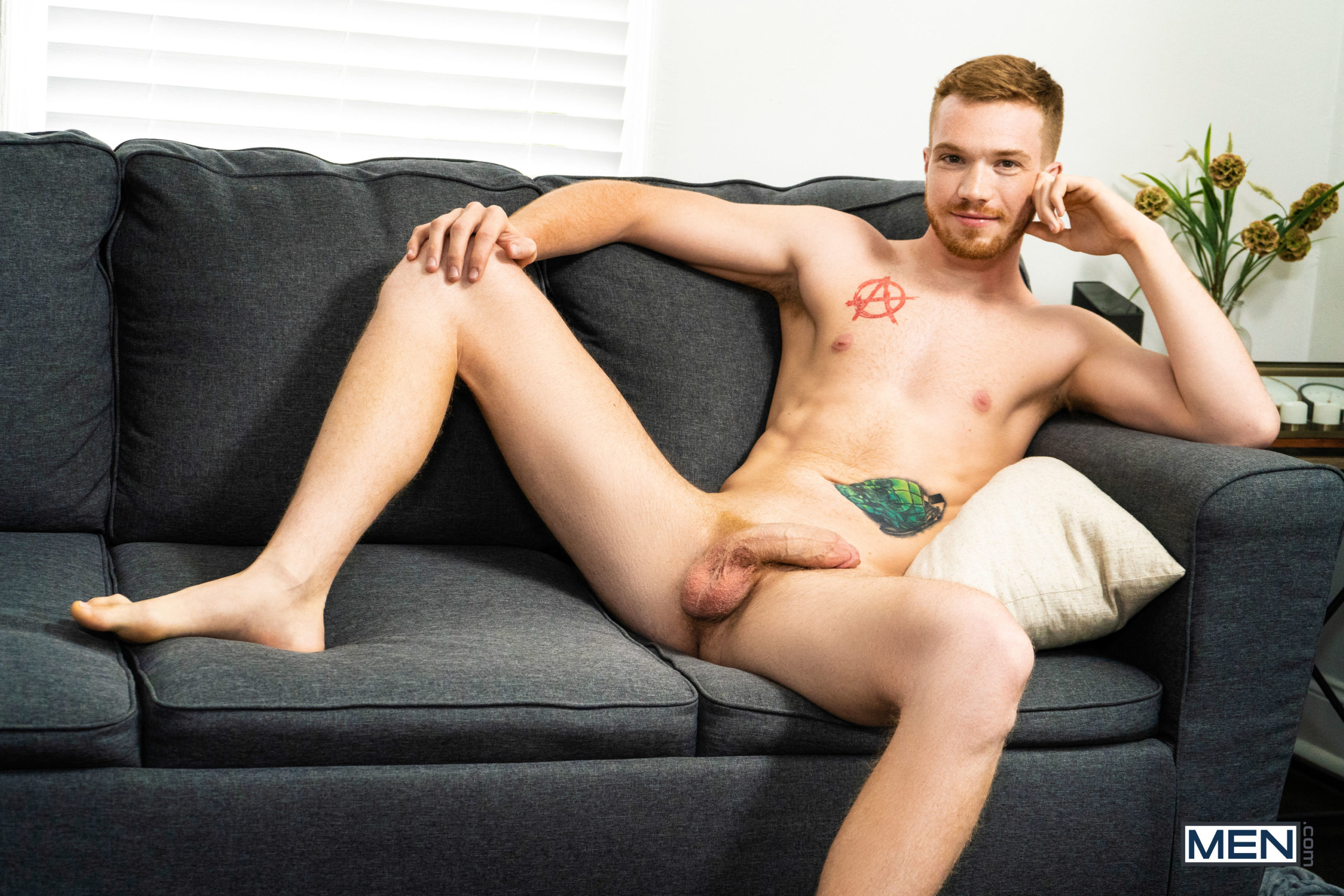 Str8UpGayPorn: Hi Dacotah! To start with some basic stuff, how old are you, and where are you based out of now?
Dacotah Red: I'm currently 25 years old and a Cancer. I'm now located in sunny San Diego, but South Dakota is home.
Your first scene released was with NextDoorStudios back in 2018. Was that the first one you actually filmed, and what was that first experience like?
Right, I started a day after my birthday, about three years ago. For the life of me though, I cant remember who it was with, but he was hot.
It was with Jacob Peterson!
Yes! I think I fit in well at NextDoor from the start. I was honestly terrified before that first scene, because I had no idea what to expect. But it was worth the pre-anxiety.
You've filmed a lot with Johnny Rapid. What's it like working with him?
Johnny Rapid and his producer Edward James were a ton of fun to shoot with. He has a really bright personality, and I fuckin' love his southern accent.
I'll never forget that double-penetration scene you did with him and Jax Thirio. Was it challenging, and would you perform as a bottom in a DP scene again?
The DP was hard for me at first, especially with how different their dicks are, but I would do it again in a heartbeat.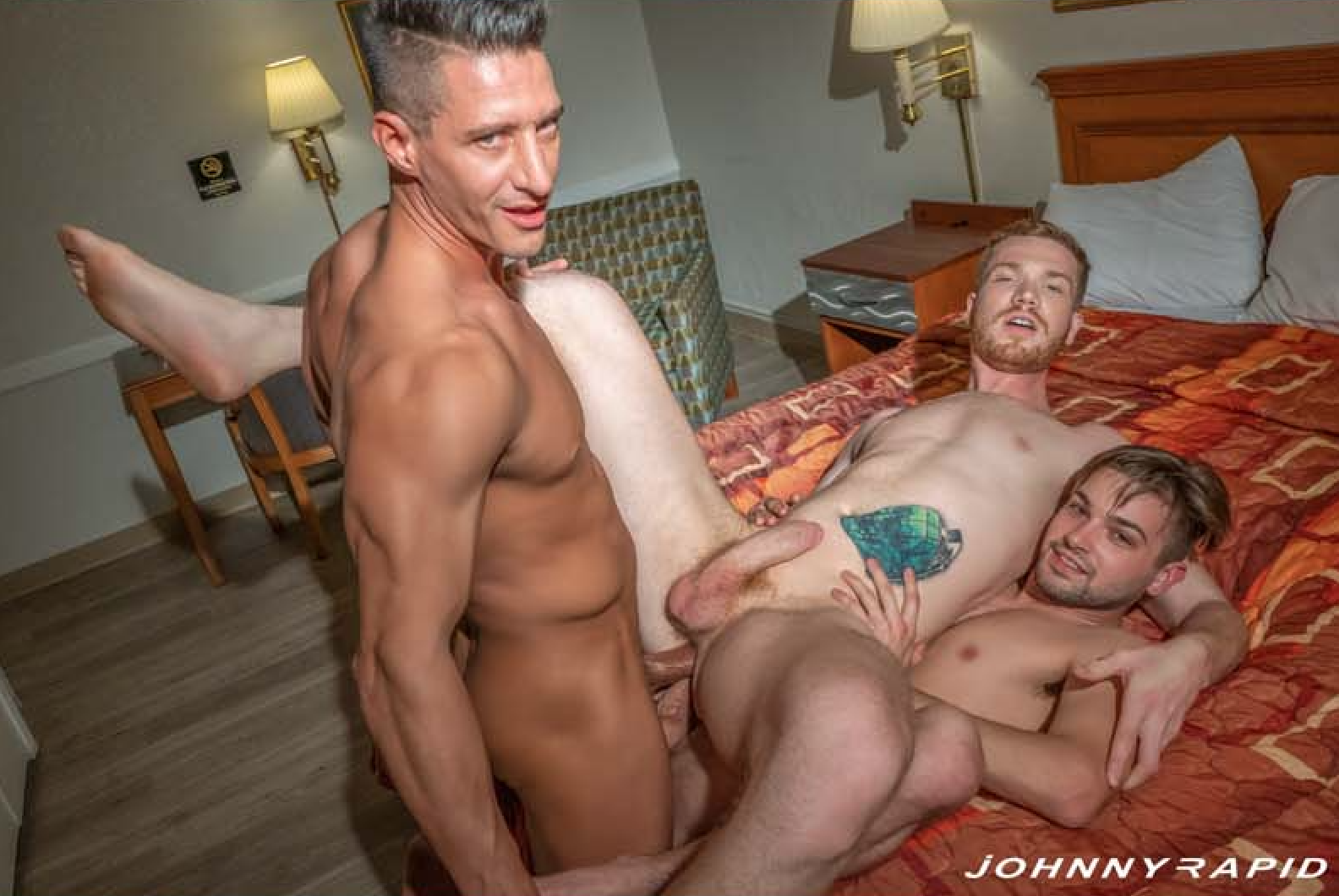 And in addition to NextDoor and Johnny, you've filmed at Sketchy Sex, YesFather, ActiveDuty, Men, and GuysInSweatpants. Which has been your favorite so far?
Yes, I've filmed quite a bit! To be honest, I don't even know all of the studios I've been with. They've all been, for the most part, positive experiences. Hands down, my favorite is NextDoor, as it's how I got into the game and is home to me now.
Do you have a "least" favorite?
I don't have a least favorite, but I will say that some of them extremely underpay, and they don't value their models financially.
You also work in production at NextDoor. What do you do exactly?
Yes, I'm one of their full-time production assistants, and it's one of the coolest jobs I've ever had. A typical day is pretty much all over the place. Cleaning, picking up and dropping off models, set design, behind-the-scenes stuff, and pretty much anything that helps take care of my directors and models.
At 6'6″, you are among the tallest—if not the tallest—men in gay porn right now. Has your height ever made it challenging to film certain types of sex positions?
Yes, my height can sometimes be a challenge ha ha. I hate riding while bottoming, because I'm such a big bitch. Hands down though, whether topping or bottoming, my favorite position to fuck in is doggy.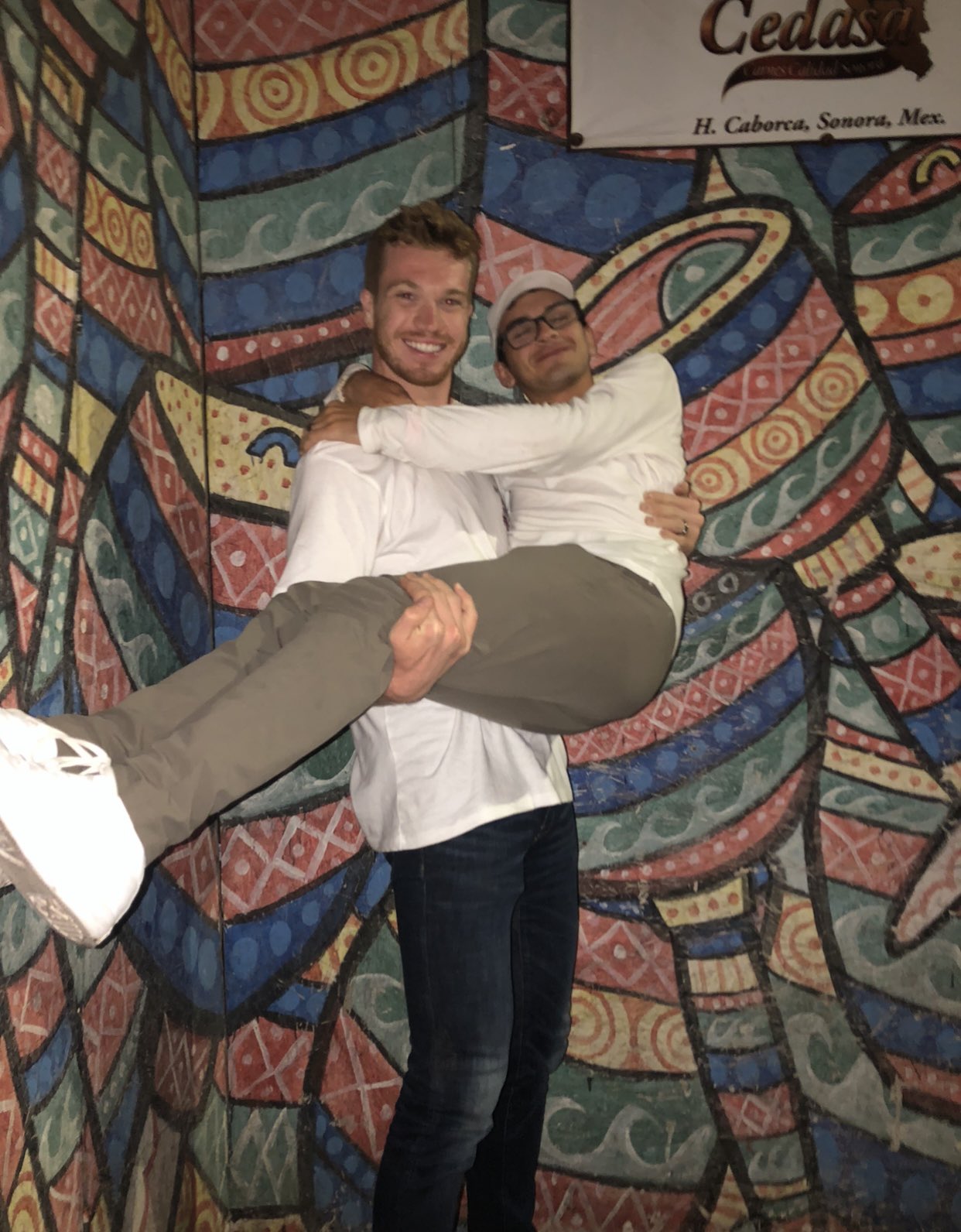 Earlier this year, everyone was pretty shocked to learn that you were married to fellow performer Daniel Greene, and that you were also about to be divorced from Daniel Greene. How did you meet, and what was the brief marriage like?
I met my soon-to-be ex-husband on Grindr back in the spring of 2019. I had already been doing porn for about a year at that point. It was actually pretty amazing in the beginning. Trips to Mexico, beach days, and other spontaneous adventures. But it just got really ugly, really quick.
How so?
We had gotten married too fast. We barely knew each other, but lust took over. I'm leaving him because he just has so much growing up to do. There were just too many trust issues that I obviously didn't anticipate before we got married.
And part of that broken trust probably has to do with the $8,000 you say he stole from you. Can you explain how that happened?
Yeah, so when I was in army boot camp, I clearly didn't have access to my phone and rarely accessed an ATM. One day, I noticed there was like $4,000 missing, and so I told myself I would dispute it and deal with it when I graduated. Well, when graduation came, I noticed there were thousands more missing, and it turns out Daniel had somehow changed my address, ordered a new ATM card, activated it under my name, and canceled my original card.
It's crazy the bank let him do this. Was he apologetic, or did he say why he did it?
I have no idea how Bank of America let him pull that shit, and I'm still out that money, because B of A says I made the transactions, even though I was clearly in Georgia in boot camp, and all the transactions were coming out of California. It's all still a mystery to me. He had two jobs, was doing porn, had student loans pulled out, and was living with his dad rent free.
So it sounds like he was just blowing the money, and didn't even need it?
Yeah. His own mom told me, "I was curious how he has been balling out with all his friends lately."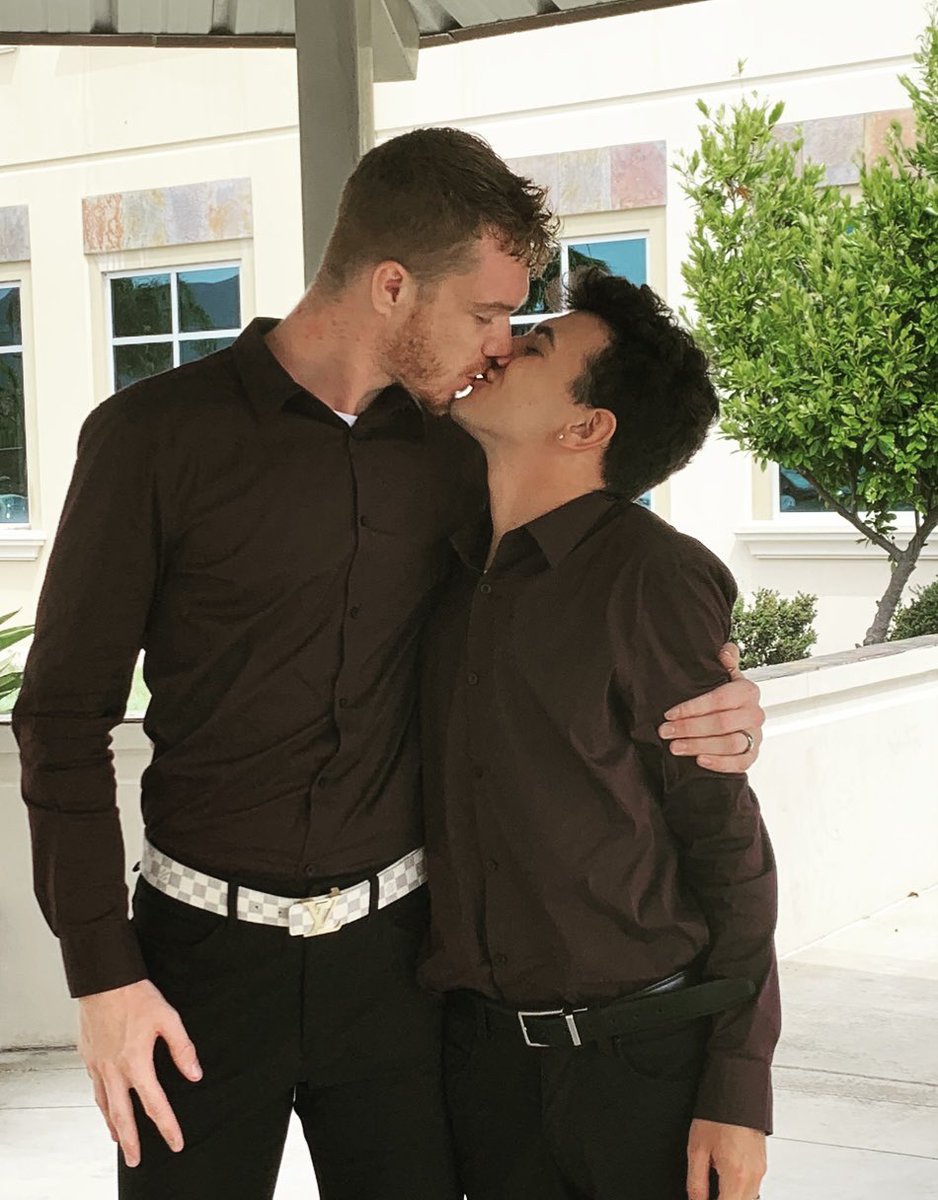 After news about the $8,000 came out, Daniel issued a response saying that it was you who was lying, and that your "lies came crashing down." What was he talking about?
To be honest, I have no idea what this is regarding. I've always been a very transparent person, and I feel like this is just another tactic to deflect, and more manipulation.
Do you ever see yourself being friends with Daniel again?
I ask myself this a lot, but I don't think it could work out. Had we not gotten married and just broke up as boyfriends, maybe. But so much has happened in the last year, and I just want to keep my distance.
Is there anything you wish you could've done differently with Daniel?
To be honest, and not to be a dick, I wish I would've never married him.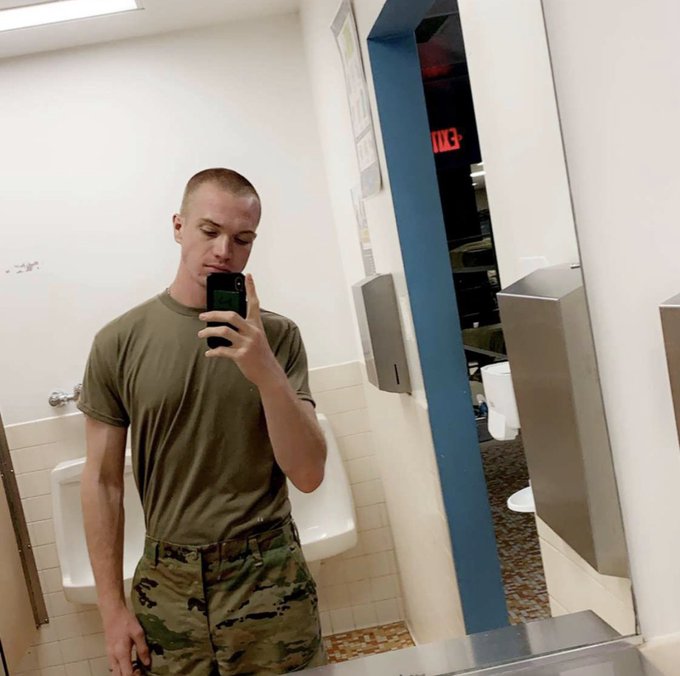 Daniel also mentioned your military service, and he said that you went AWOL from the army. Is that true?
Yes, I was AWOL from the army. I'm not going to go into much detail about it, because it is a sensitive topic, but I wouldn't have left without doing everything I could to stop what was happening to me while I was enlisted. Kudos to those who bravely serve our country, but I just couldn't take the physical and emotional abuse I was getting from other [service members], as well as my command, for being gay.
You had mentioned to me earlier that you filed complaints about the abuse. Did anything come of that?
Yeah, I filed complaints with my command, but was told by one of them that they "never understood the whole guy-on-guy thing, but was always into girl-on-girl action." Then they told me, "Keep the gay shit out of the Bays." I will never forget those exact words.
I would think it had to make you question what you were even doing there?
At that moment, I knew that if I was ever engaged in combat, I felt like my life would matter less than the straight battle buddy next to me. I was constantly chastised about my feelings toward the abuse. They would say, "Welcome to the fucking Army, guy."
I'm so sorry. Was it verbal abuse or physical? Or both?
Again, I can't go into detail right now, but it was ugly, and I've been advised from multiple veteran outreach groups to bring to light what happened, so it won't happen to other gay men in the military. It was horrible.
What would you say to other members of the LGBT community thinking about joining the military today?
I would say pick the right branch, and pick the right MOS [Military Occupational Specialty]. But deep down, I feel like my specific company was just terrible. I don't think all LGBT members in the military go through so much homophobia or through the shit I saw, felt, and heard everyday.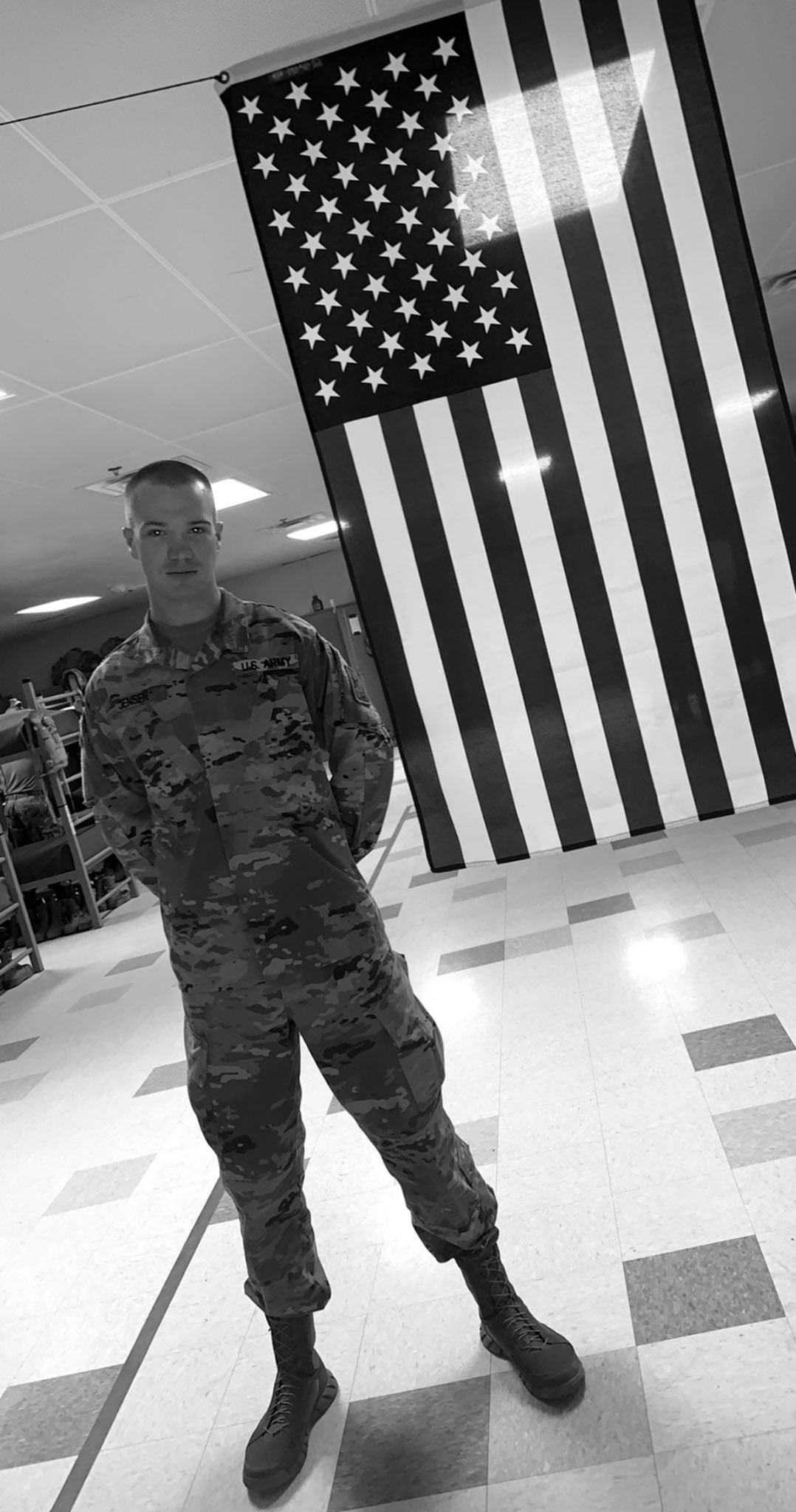 You've thankfully found so much success now, and you have incredibly loyal fans. What has it been like having this huge fan base and becoming a star?
I love my fans. I try and sell my personality so much. I want to be approachable, enthusiastic, and engaging with them. I love them all so much, and I wouldn't be where I'm at today without them all.
Has any fan ever recognized you in public?
Yes, in Hillcrest in San Diego ha ha. It always throws me off, and my first instinct is to check my hair. But it's always fun getting recognized and being able to talk to them and hear their stories.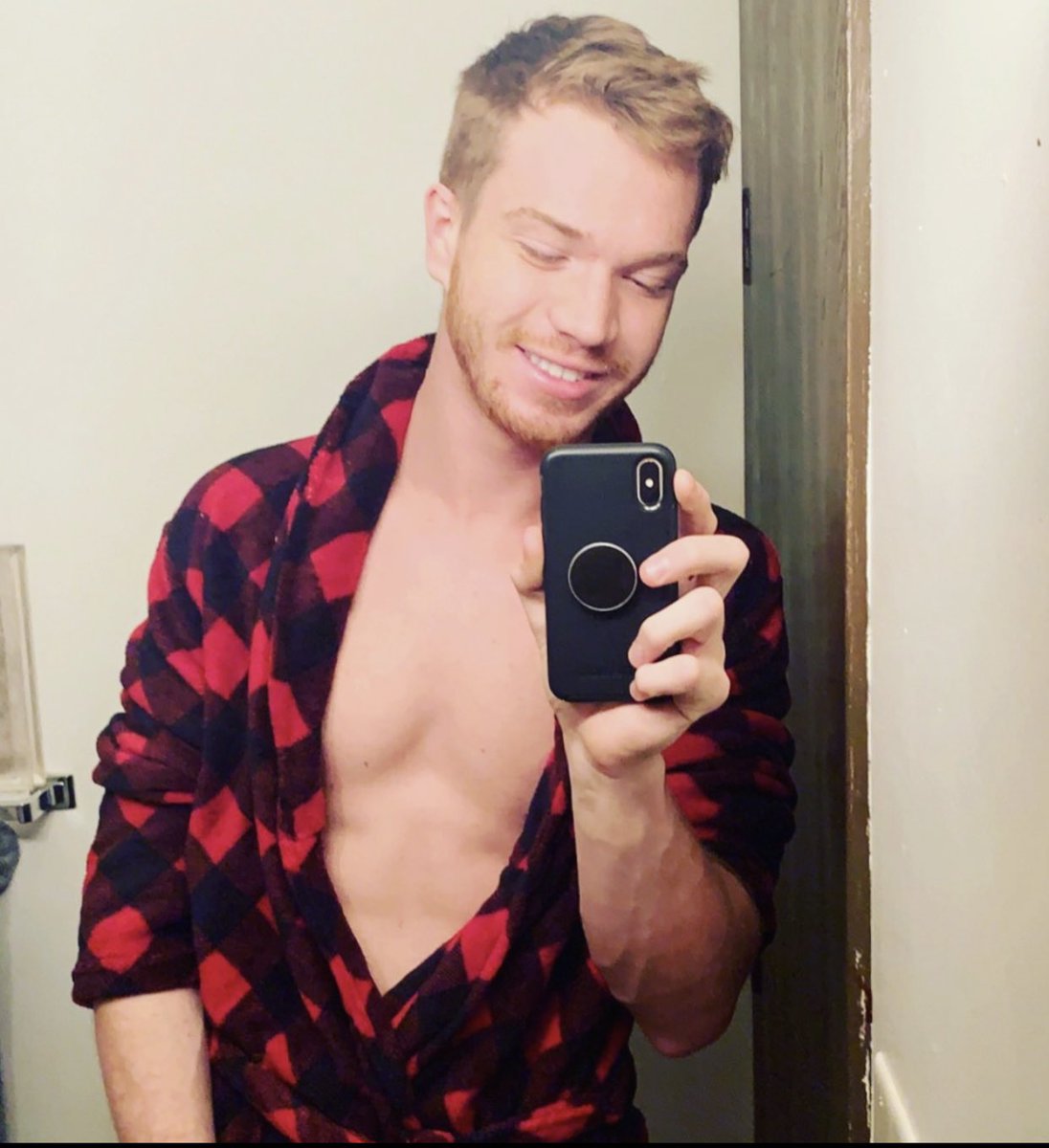 What is one misconception that some people might have about you?
One misconception about me is people assume that because of what I do for work, I'm probably just a tool that has no emotions. It's the opposite. I'm just a humble, midwestern boy who loves people.
Before you started in porn, did you know that you would be such a natural performer?
I had no idea I would be a "natural." I honestly had no idea this would take off the way it did, but I do remember getting a text from the casting coordinator at NextDoor after my first scene. The text showed a screenshot of a message sent to her by the scene director, and it said, "He is the best newcomer we could have asked for." So that meant a lot.
Looking ahead, what do you hope to have accomplished by the end of 2021?
My 2021 goals are pretty vibrant. I want to travel a lot once COVID is under control, I want my OnlyFans to take off, and I just want to surround myself with positive energy, positive people, and good times. Just the humble usual stuff.
Spoken like a true, humble midwestern boy! Thank you so much for taking the time to chat, Dacotah!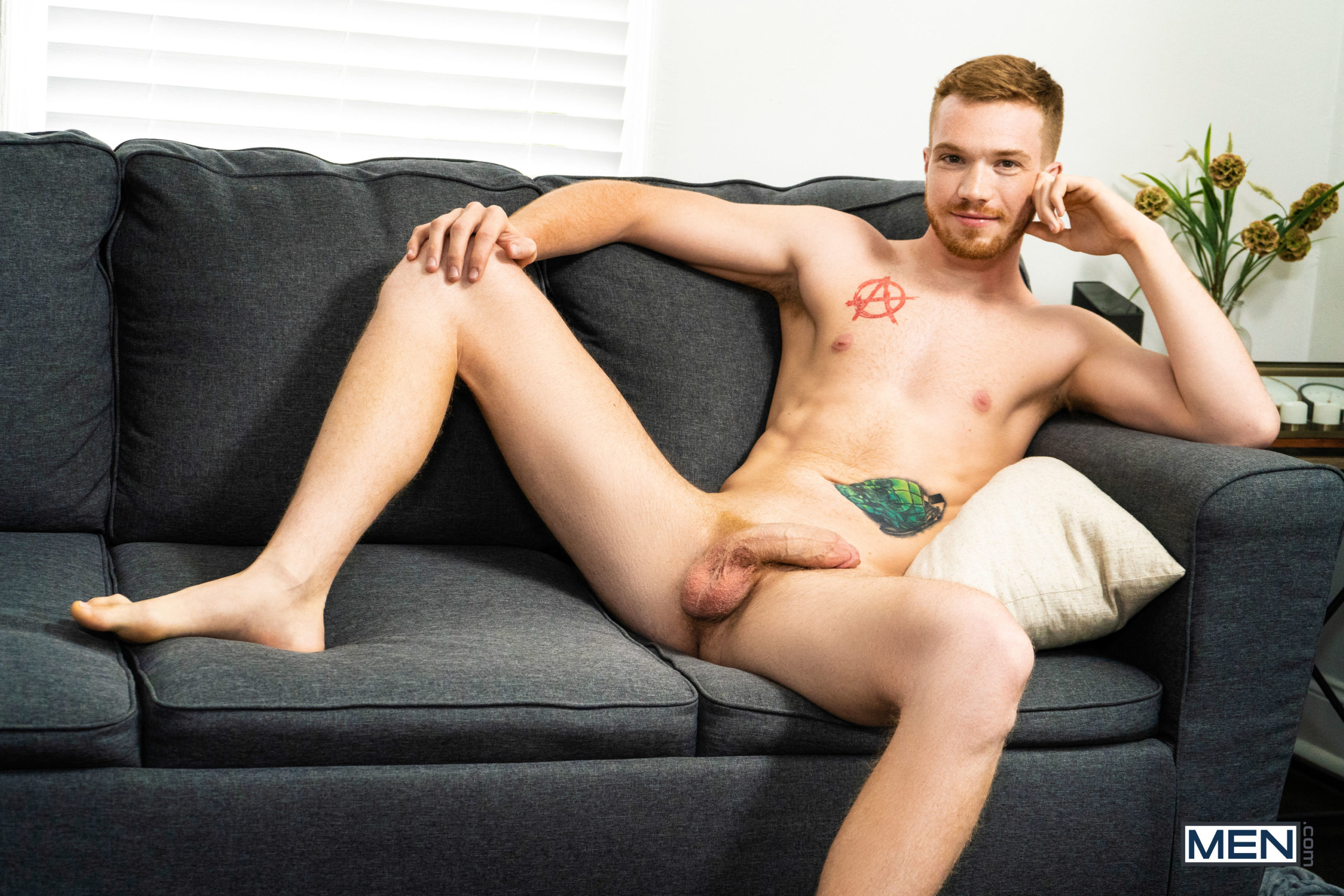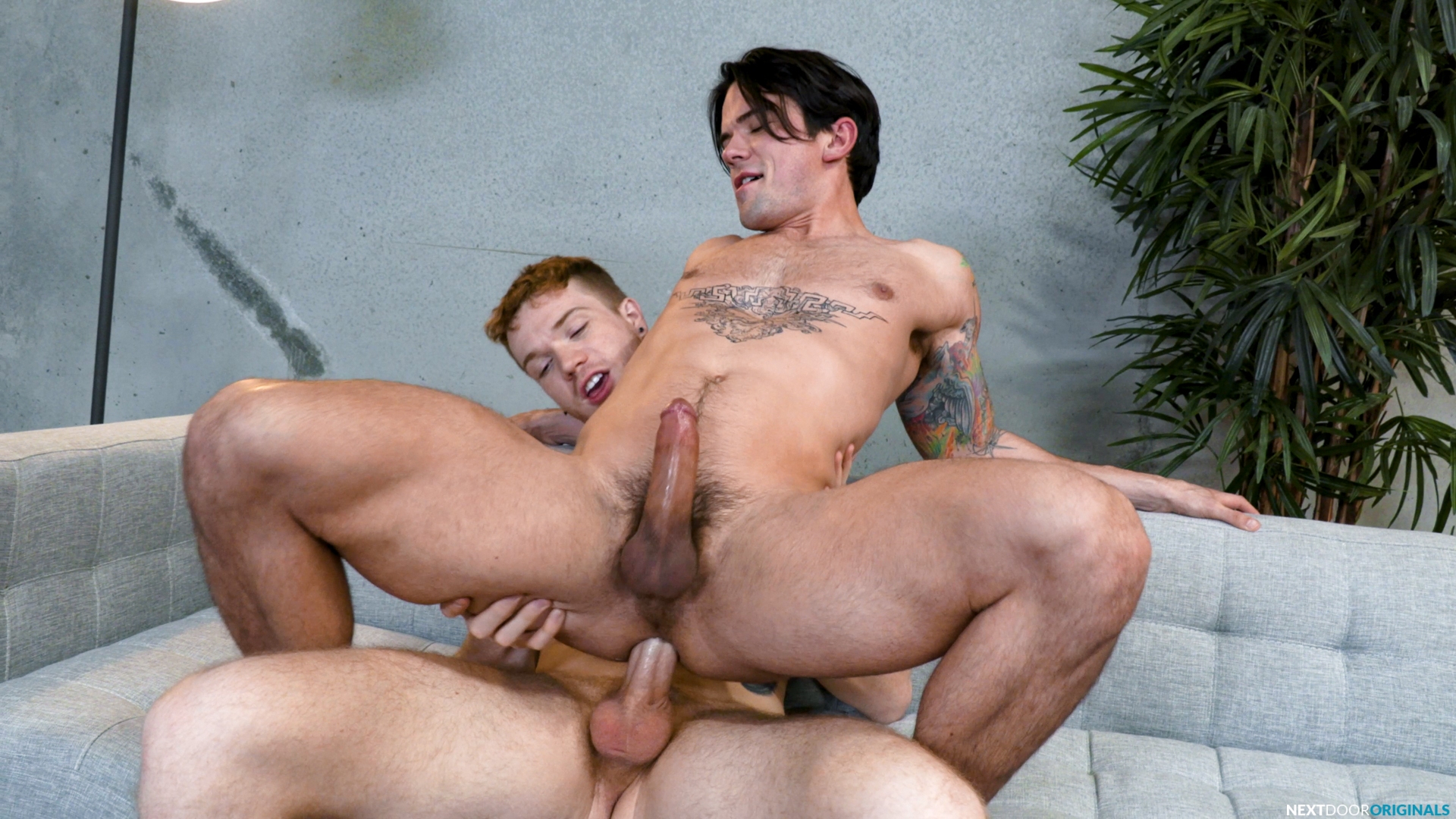 ICYMI, here is Dacotah Red flip-fucking with Dakota Payne:
[
NextDoorStudios: Dacotah Red
]