Big-Dicked Matt Wellington Finds A Giant Dildo In Muscle Hunk Damien Stone's Bag, And You'll Never Guess What Happens Next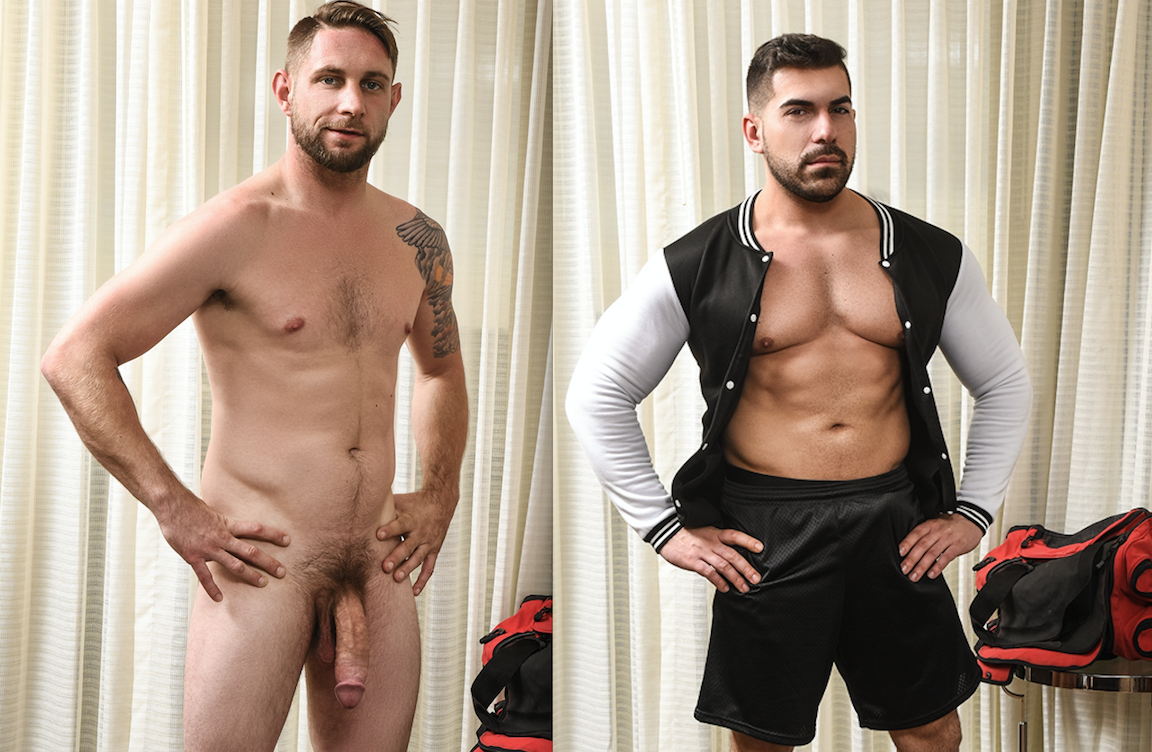 Today on Men.com, Damien Stone and Matt Wellington are playing an athlete and a coach, respectively, from some sort of sports team (it's not mentioned what kind of sport they play, but that is clearly not important), and like most athletes, Damien carries around a giant dildo with him whenever he goes on the road with his team to play the unknown sport. When coach Wellington discovers Damien's dildo, you will never believe what happens next.
Side note: Why the hell is there a traffic sign in the coach's hotel room?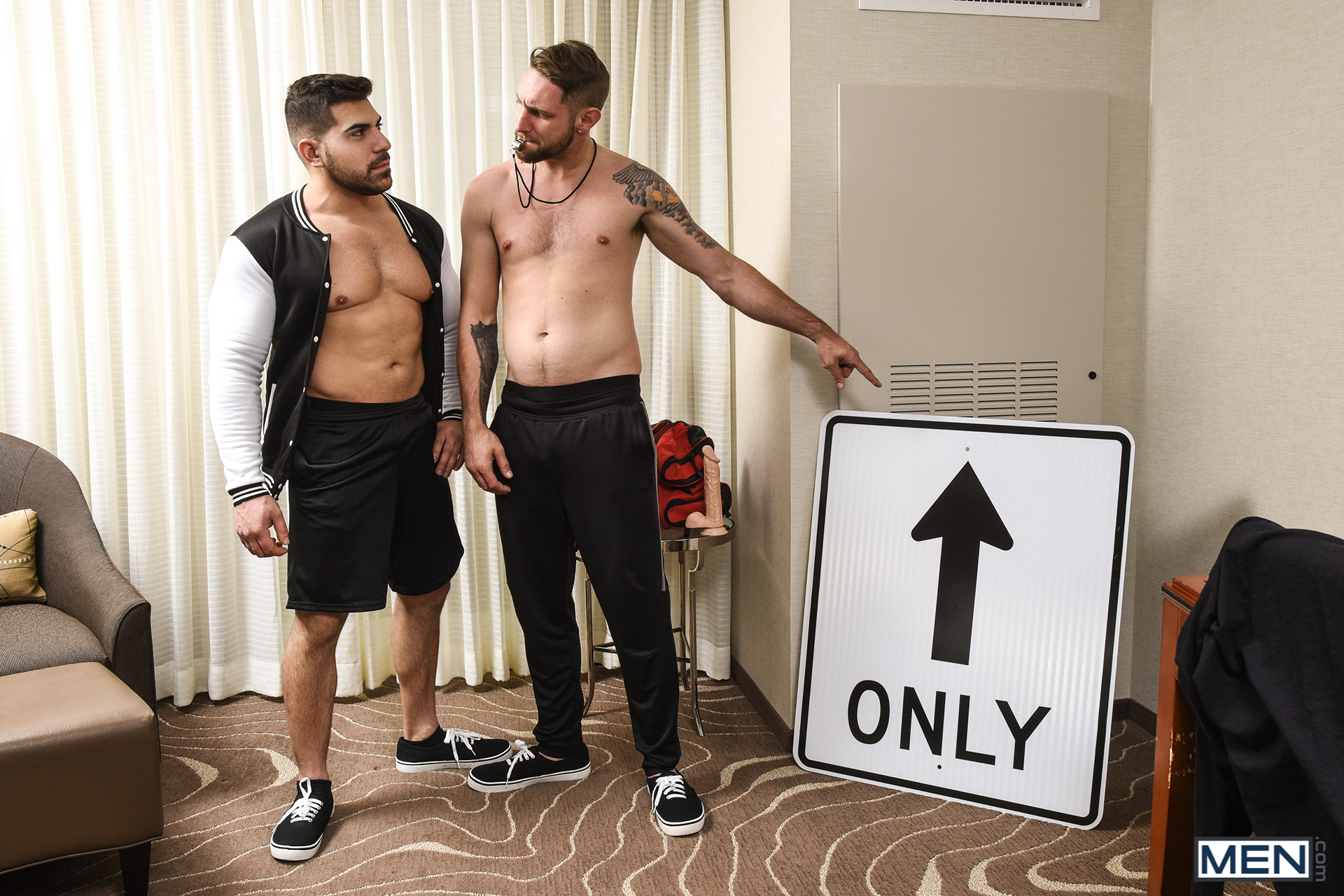 Damien tries to tell the coach that the dildo isn't his, and that he's just "holding it for a friend" (LOL), but the coach isn't buying it.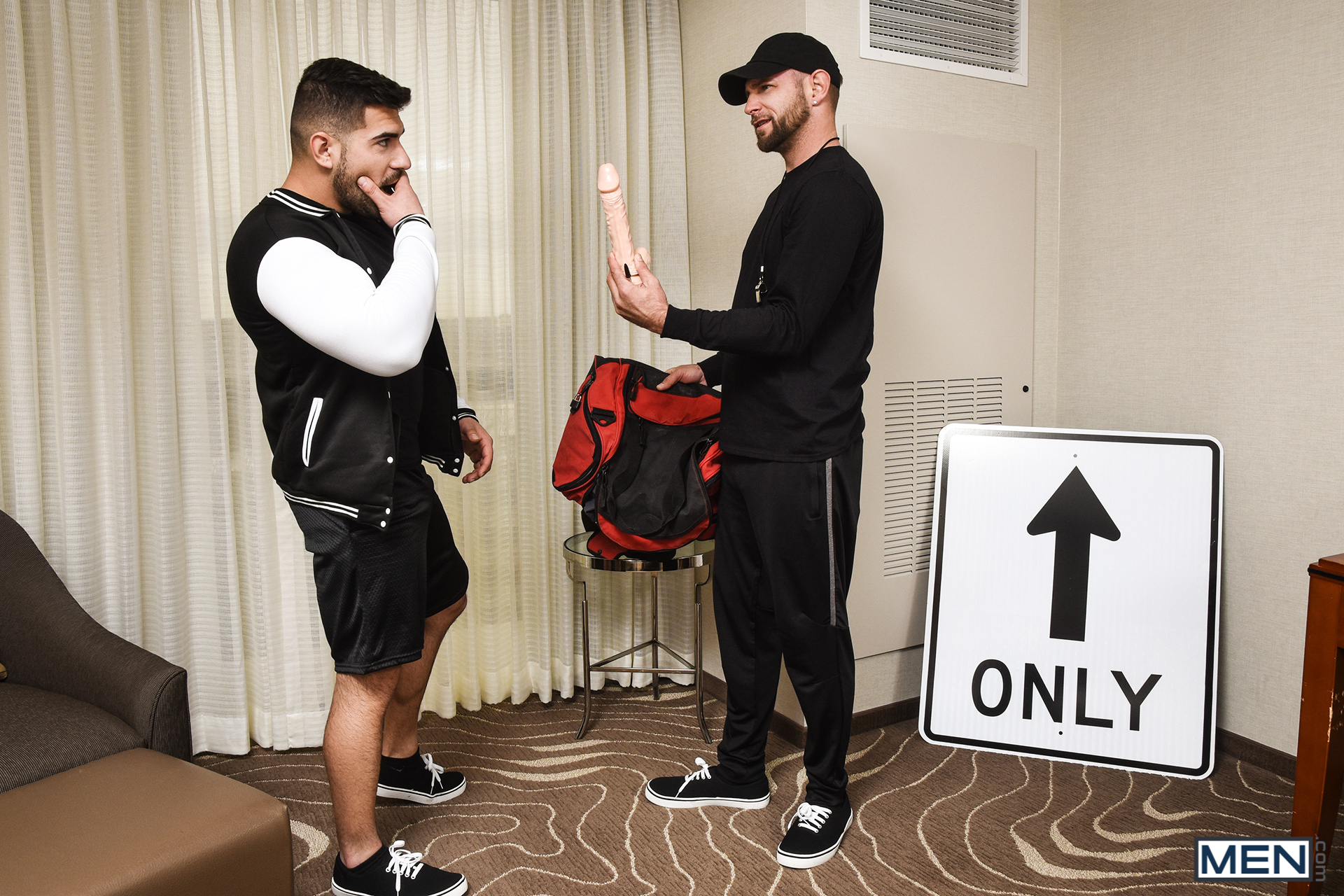 Coach Wellington tells Damien that if he wants to keep his spot on the team, he'll need to fuck him in the butt. That seems like a totally reasonable thing to ask, and Damien gladly fulfills the coach's request.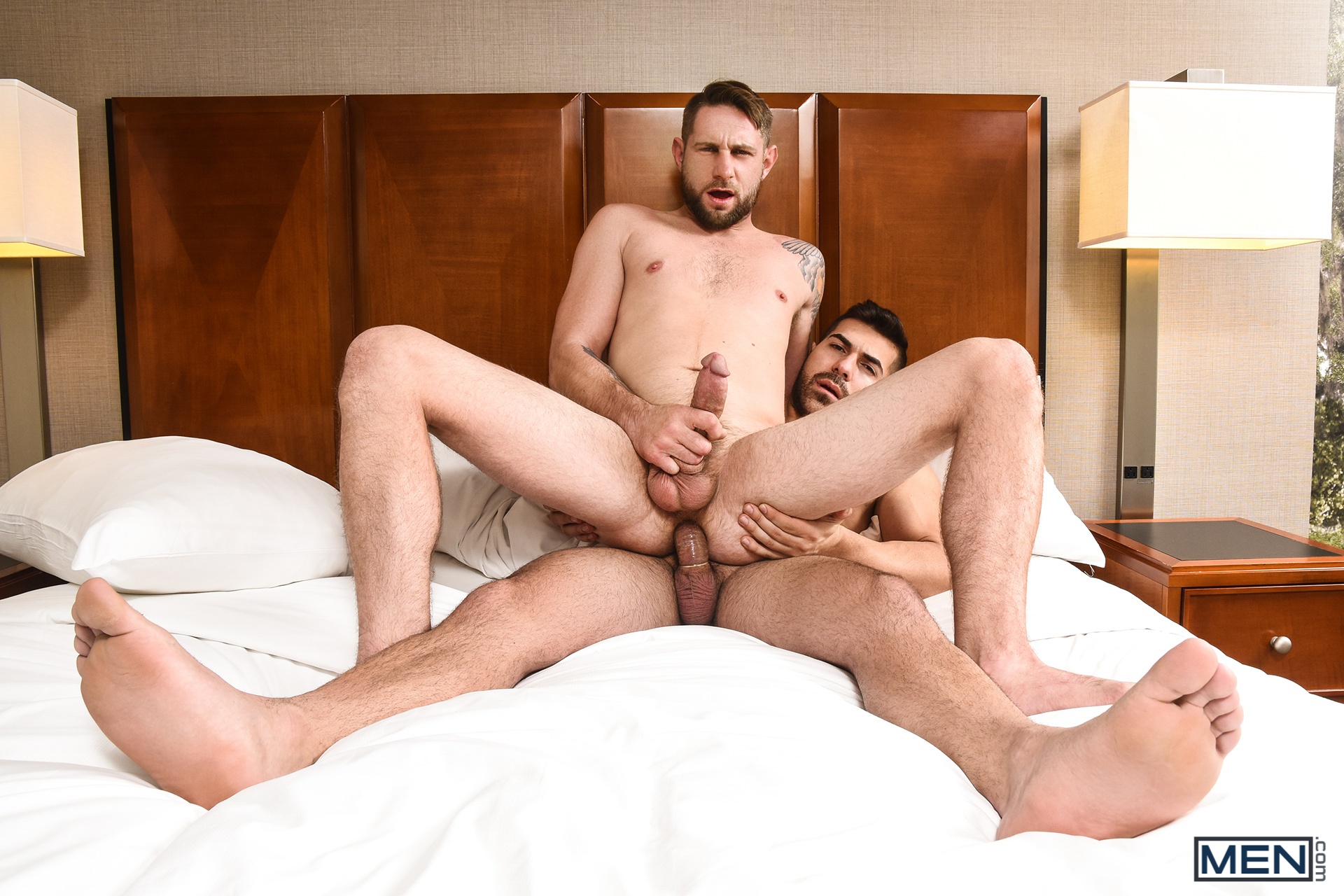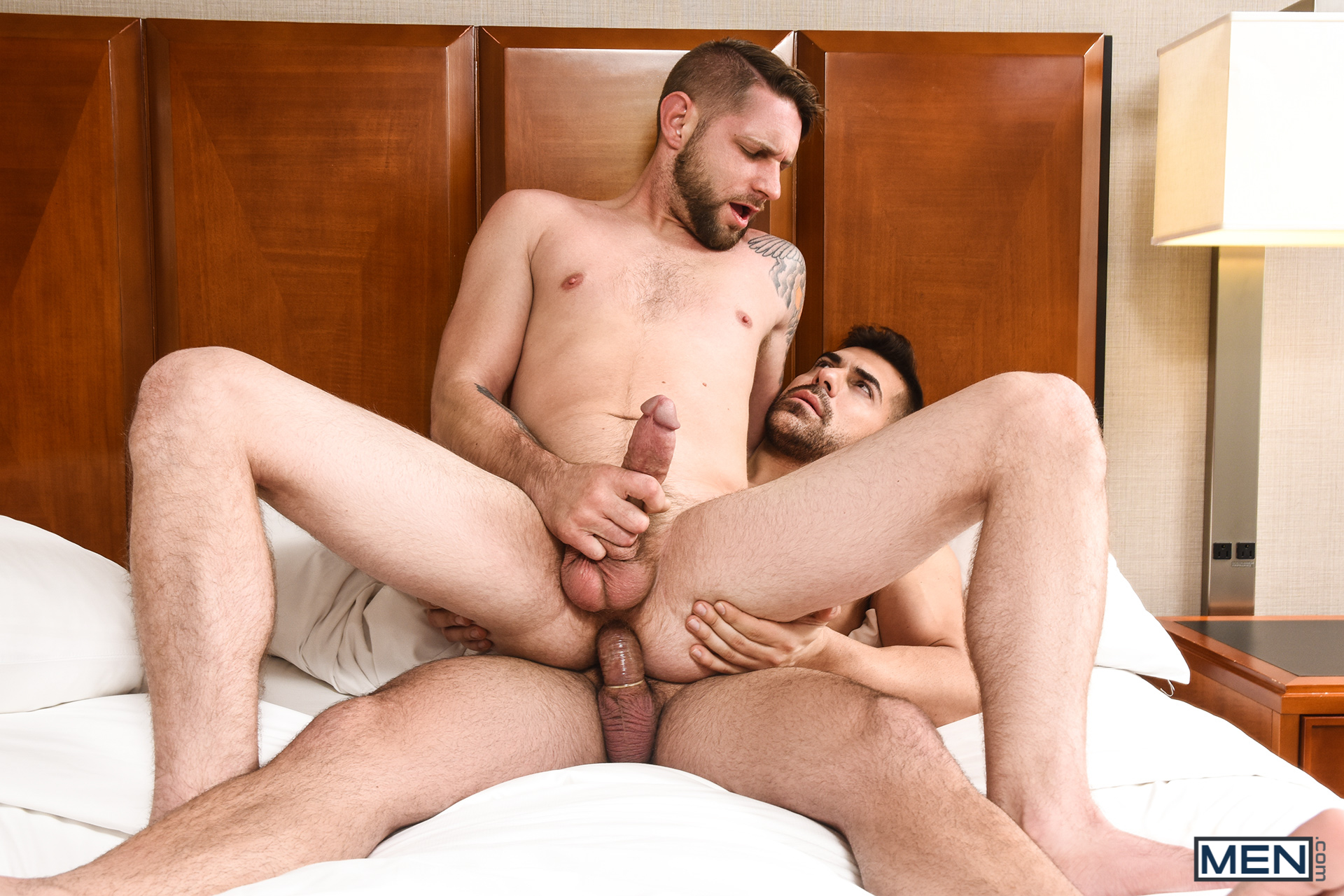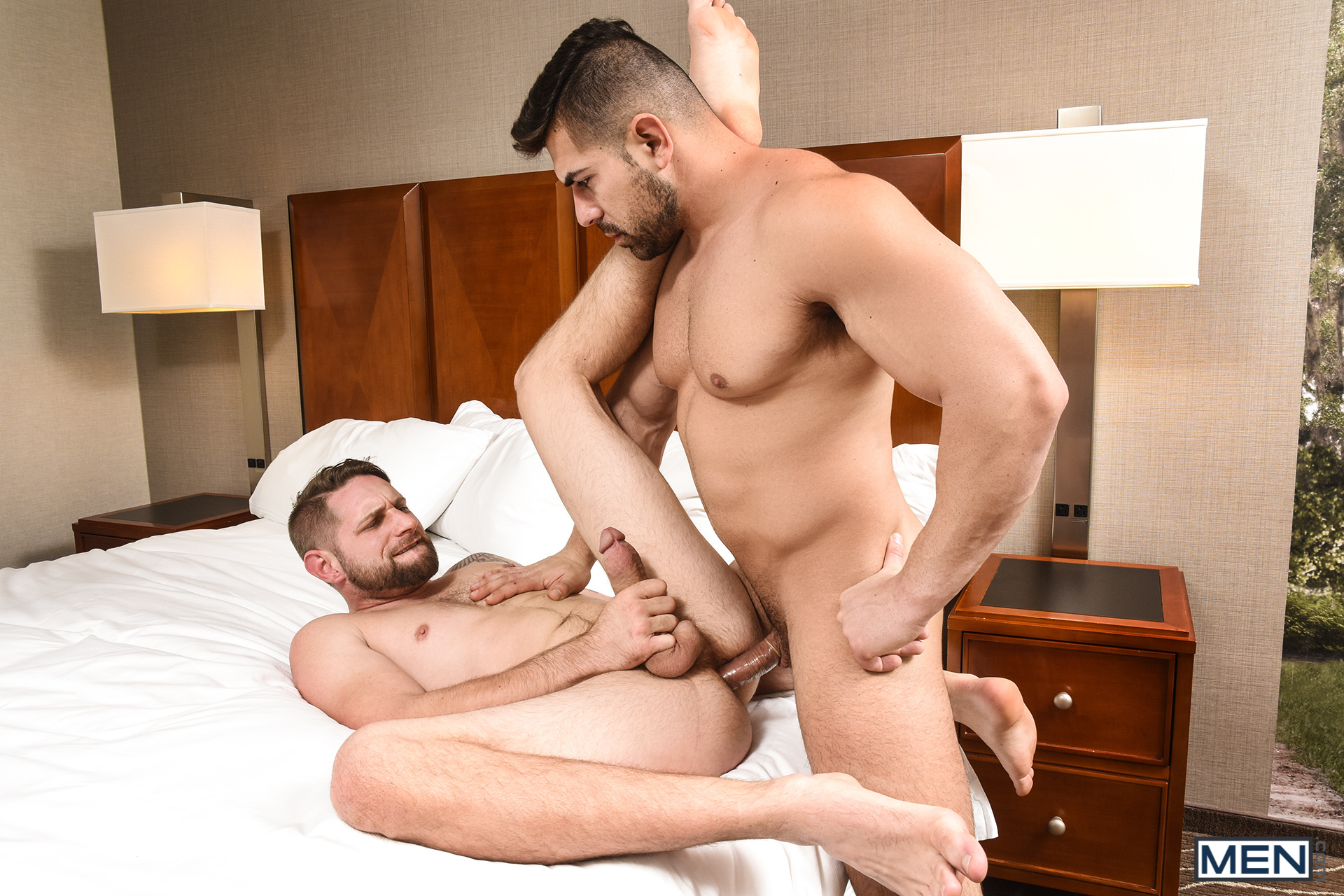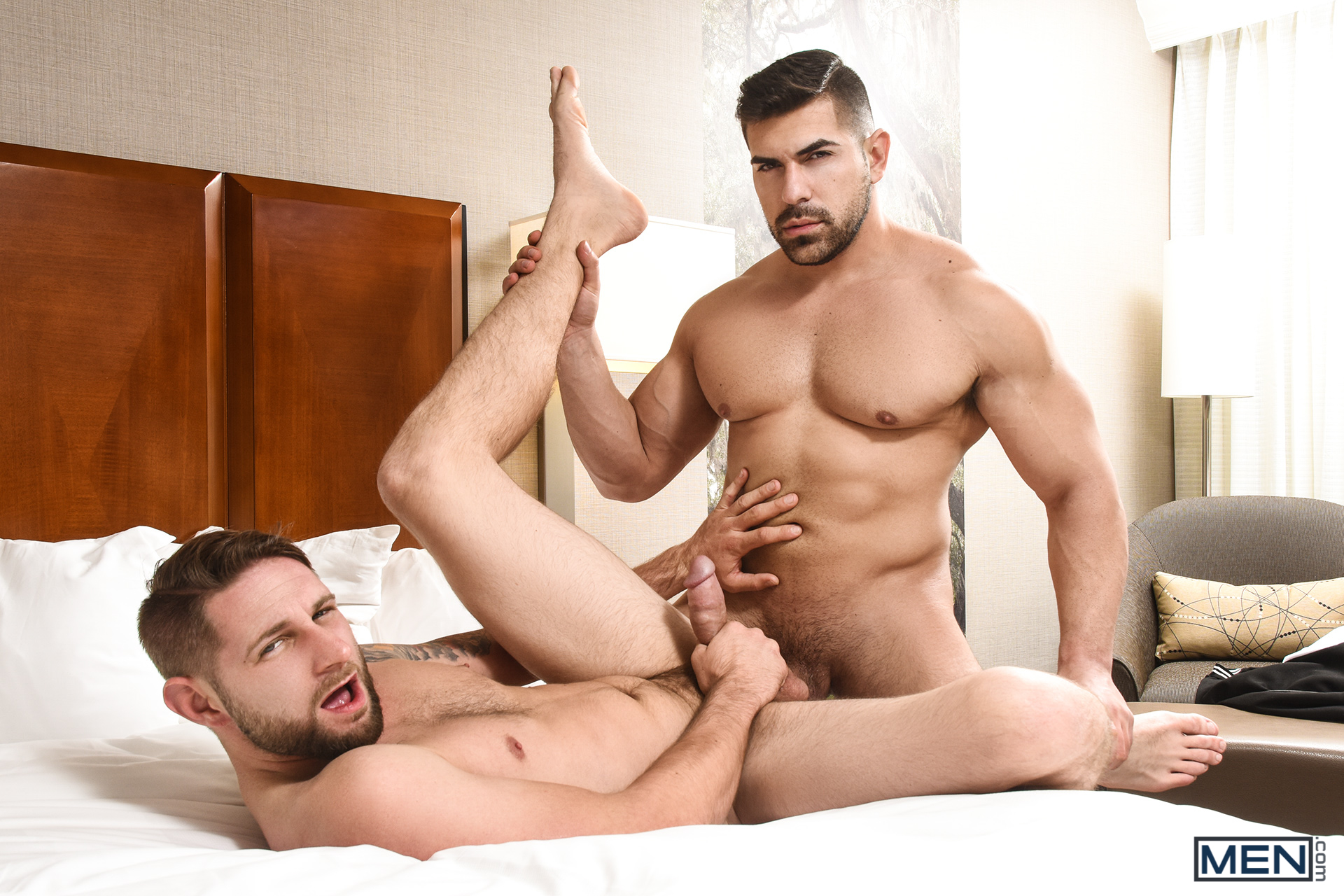 Matt Wellington bottoming is a surprise (I think he's only been fucked once or twice before, when he performed as Jay Rising), and while he's clearly not a powerbottom, he looks good getting fucked, and Damien does a nice job topping. Trailer (watch full scene here):
[
Men.com: Damien Stone Fucks Matt Wellington
]