Gay Porn Before And After: Jay Rising 2012 Vs. Matt Wellington 2019
A lot can change in seven years for a gay porn star: Beards, body hair, muscles, piercings, tattoos, and, apparently, even his name! The first gay porn scene I remember seeing with big-dicked Jay Rising was all the way back in 2012, when he fucked Austin Wilde on Austin's old site. Talk about a #tbt:
Well, seven years later, Jay Rising is back, sort of. After a four-year hiatus, this horse-hung gay-for-pay star is back to fuck again, but I guess he didn't like his old porn name, because Jay Rising has changed his name to Matt Wellington for his comeback scene on Men.com, where he used to perform as Jay Rising: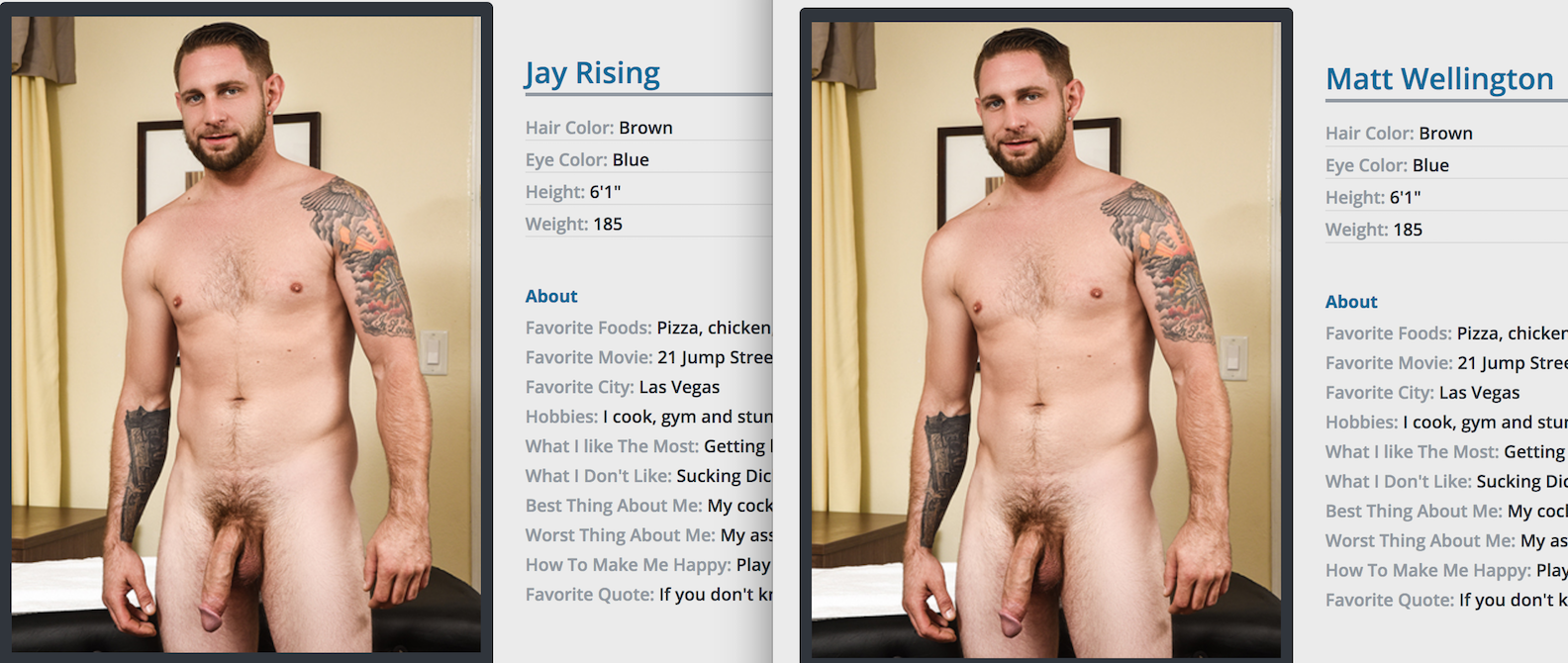 Jay Rising with Austin Wilde back in 2012 vs. Matt Wellington with Micky Jr. today:
Men.com went along with Jay/Matt's name change (or, maybe it was their idea?), and they've changed his name from Jay Rising to Matt Wellington on all his old scenes in 2015, when he was using the name Jay Rising. Thanks to the internet archive, here was Jay Rising's Men.com page from a screen capture taken in 2017:
And, voila! Here's the same page today, with the name change and the new scene: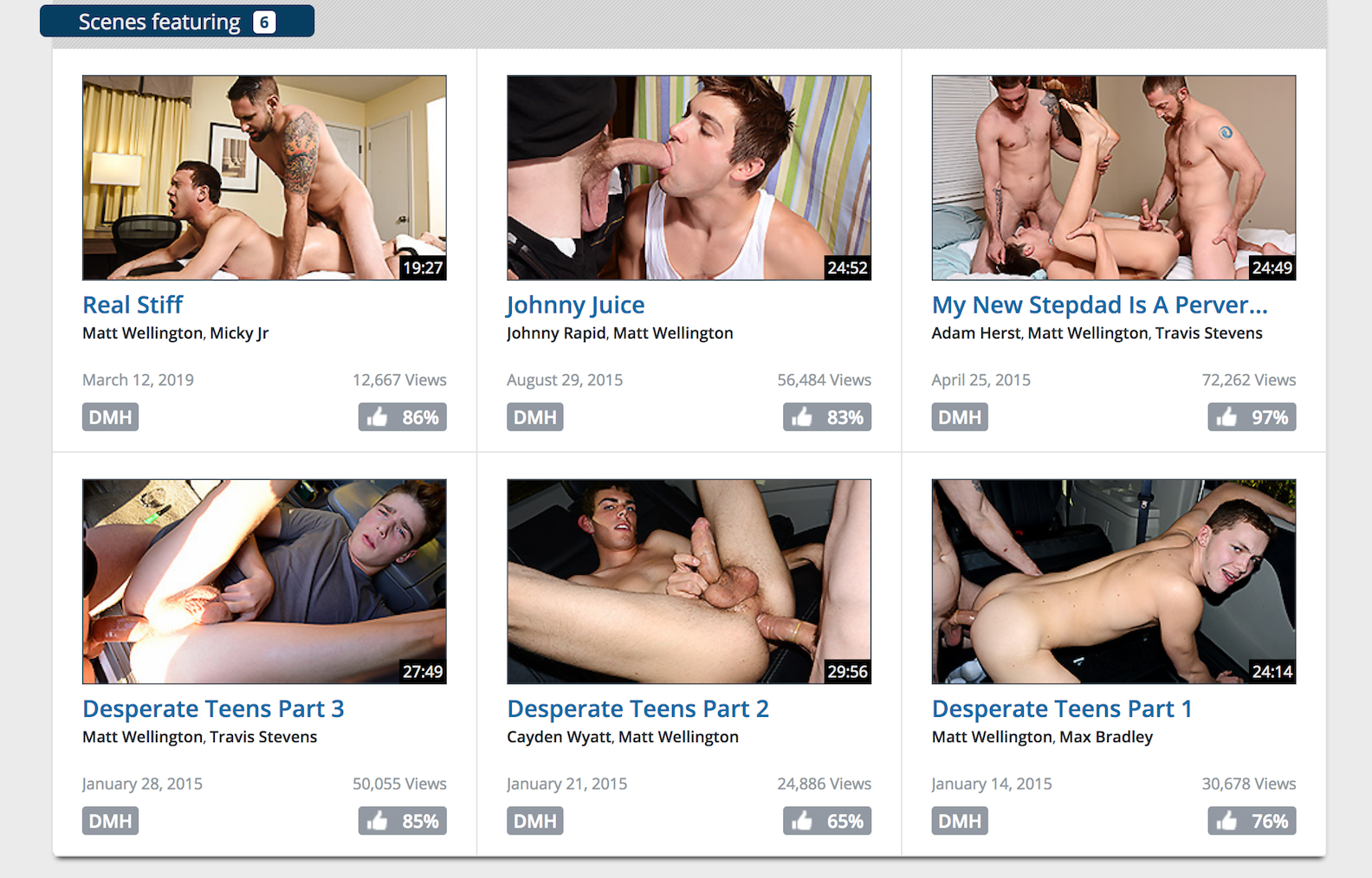 Although, Men.com got a little lazy, because if you open up any individual scene's page, they didn't bother to actually change Jay's name in the scene descriptions. LOL:

The "Johnny Juice" scene (with Johnny Rapid, obviously) was iconic, ICYMI:
[
Men.com: Johnny Juice
]
It's not clear why Jay changed his name to Matt (I wonder if the name "Jay Rising" was tarnished by those syphilis allegations made by Travis Stevens back in 2016, and Men/Matt figured it'd be best to erase/dissociate with the name completely, and just start over?), but one thing is clear: His cock hasn't changed all, and it's still gigantic. Trailer for Matt Wellington's new scene (watch full scene here):
[
Men.com: Matt Wellington Fucks Micky Jr.
]