Surprise: Sean Cody's Daniel Makes Men.com Debut As "Daniel LeBang"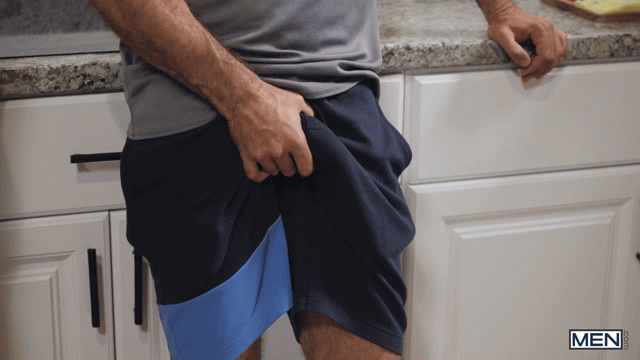 The erasure of Sean Cody as it's blended into MEN.com has been ongoing for years since MEN's parent company MindGeek bought Sean Cody in 2015, and as most know, both studios use the same sets (even the fake Mexican ones), crew members, and porn stars. Next week, it's time for another former Sean Cody model to join the SeanCodyMEN family, and it's arguably the biggest former SC model ever to make the transition: Cum facial king Daniel.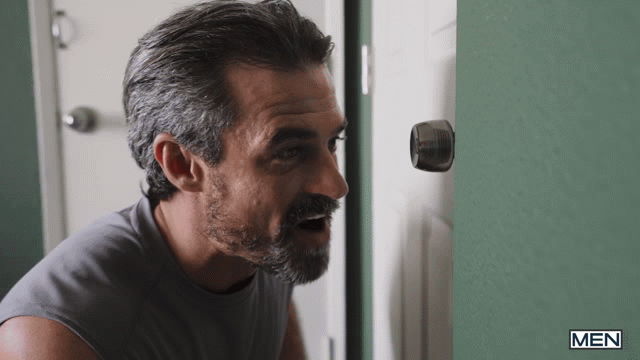 Now that he's part of SeanCodyMEN, his new name is Daniel LeBang, which is one of the stupider gay porn names I've heard in quite some time. But, as long as Daniel "LeBang" keeps pumping out those facials (or creampies), I'll gladly call him whatever the hell he wants. Daniel is joined by fellow SeanCodyMEN hunk Caden Jackson and Troye Dean in what will be a multi-part series called "Throuple Trouble."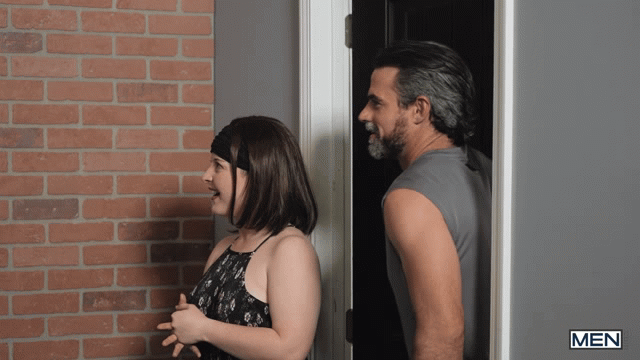 This first scene features cameos from Angel Rivera and one of MEN's iconic female performers, as seen above. And, of course, it also features some fake cum: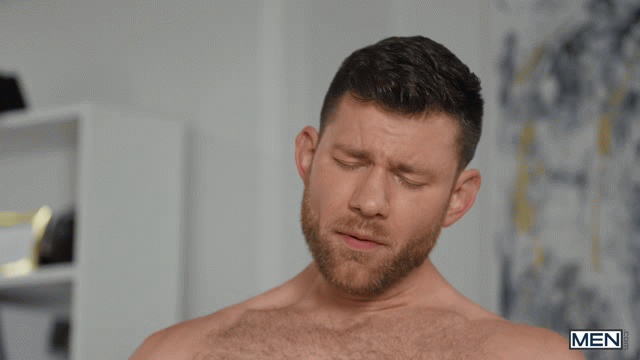 Even when he's squirting lotion on someone, Caden Jackson is still so f*cking hot.
The actual sex in this scene will be between Daniel and Troye Dean: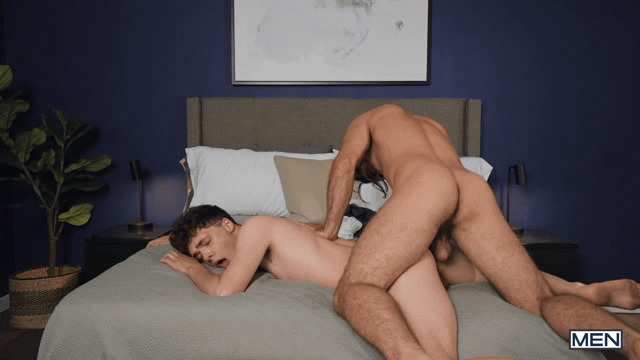 Here's the trailer (watch full scene here):
[
SeanCodyMEN: Daniel LeBang Fucks Troye Dean Bareback
]