Dante Colle Gets Tricked Into Fucking Someone AGAIN, And This Time It's Powerbottom Steve Rickz
Dante Colle must have the absolute worst (and yet…best?) luck when it comes to being tricked into fucking people. Last September, he was tricked into fucking Thyle Knoxx (who was pretending to be straight porn star Nicolette Shea). Then, just one month later, Dante was tricked into fucking Dita Dior (who, coincidentally, was also pretending to be Nicolette Shea). And now, today, Dante Colle is being tricked into fucking Steve Rickz, who's also pretending to be Nicolette Shea!
Just kidding. Steve is not pretending to be Nicolette Shea, but he is pretending to be the guy that Dante is cheating on Steve with. (Steve and Dante play boyfriends in this scene.)
As the scene begins, Dante thinks he's hooking up with his side ho, but he can't figure out that he's actually hooking up with his boyfriend, Steve, until he…removes the pillows?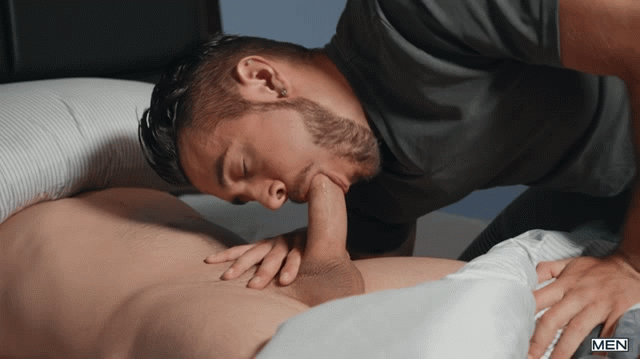 Even if you couldn't see his face, wouldn't most of us be able to recognize our boyfriend by his cock? Maybe it would've been easier for Dante if he could've only seen Steve's ass, which is undoubtedly the best ass Dante's ever fucked. Surely he'd be able to recognize this: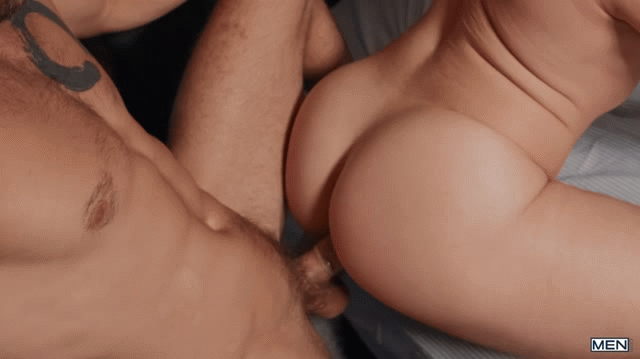 For fun, a brief history of all the times Dante Colle realized he was being tricked into fucking someone:
WTF?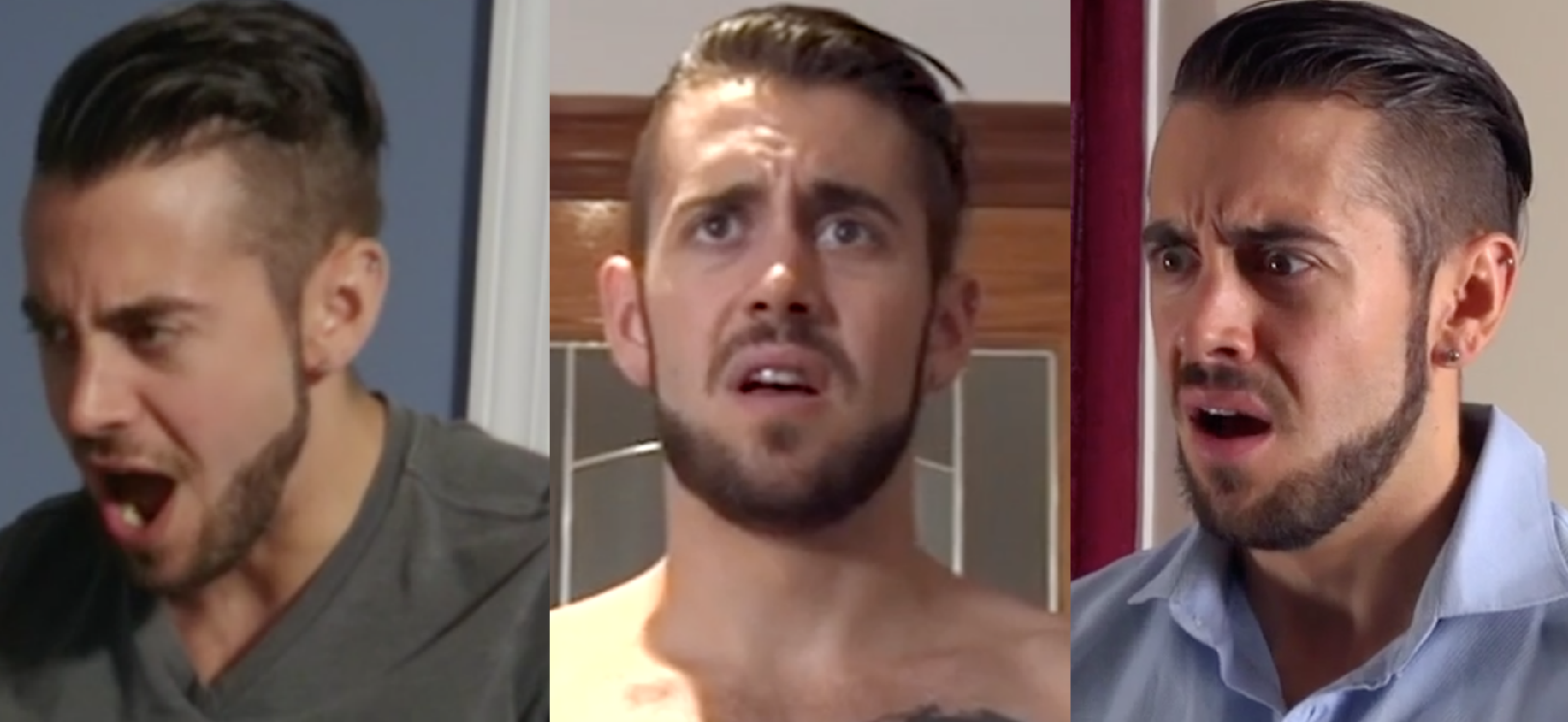 Back to today's trickery:
Tricks, stunts, and redundancy aside, this is some of the best fucking of the week, from two of gay porn's best performers. Trailer (watch full scene here):
[
Men.com: Dante Colle Fucks Steve Rickz
]