Gay Porn Star Thyle Knoxx Impersonates Straight Porn Star Nicolette Shea In Order To Trick Dante Colle Into Fucking Him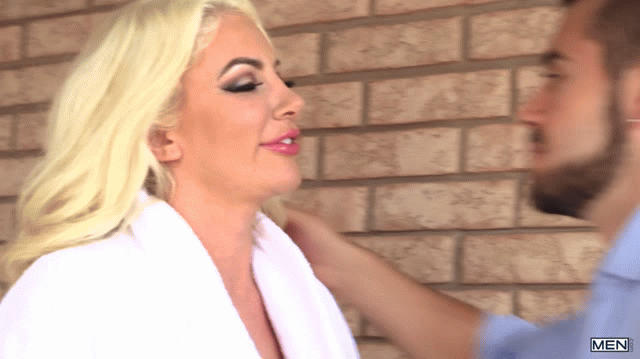 If you loved Men.com's last porn scene with straight sex (and honestly, who didn't?!), you're in luck, because they decided to kind of make another one—or at least the beginnings of one. In "Cheaters Part 3," gay porn star Thyle Knoxx wants married man Dante Colle to fuck him so bad, he dresses up as Dante's wife (played by straight porn superstar Nicolette Shea) to trick him into having gay sex.
Thyle had someone make him a Nicolette mask, fake Nicolette boobs, a wig, and more! This much trouble, just to have sex?
Thyle's fake Nicolette is obviously played by the real Nicolette, who is able to seduce Dante into the beginnings of what is, technically, a straight porn scene.
But, if you don't like straight porn, don't worry! Once Dante realizes that his wife is actually a male imposter, the fake Nicolette costume comes off (with the help of some remarkably good CGI), and the gay sex begins.
Note: What Thyle has done in this scene is not very nice (not to mention probably illegal in like ten different ways), but given the hotness of Dante, I don't blame him for trying, tbh.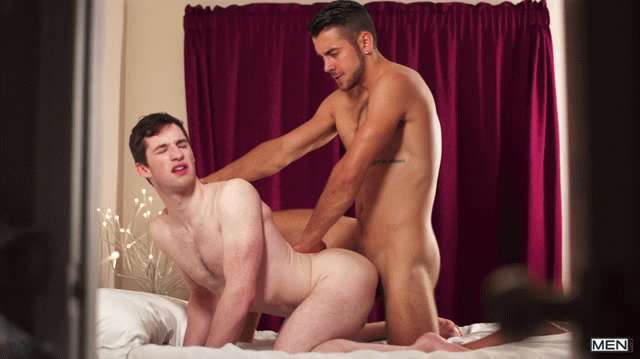 I wonder if it's really this easy to convince hot straight gays into having gay sex? I mean, all you have to do is just dress up like their wives?! Thanks so much to Men.com for showing the gays another fun way to try and convert the straights. Trailer (watch full scene here):
[
Men.com: Dante Colle Fucks Thyle Knoxx
]