Ty Mitchell Catches Dante Colle Stroking His Cock In A Camping Tent, And You Won't Believe What Happens Next
Ty Mitchell is clearly having the time of his life during this Men.com camping trip (he got butt fucked by Kaleb Stryker in the first episode), and today he's able to easily seduce another top into fucking him at the campground. That top is Dante Colle, whom Ty catches jerking off in his tent: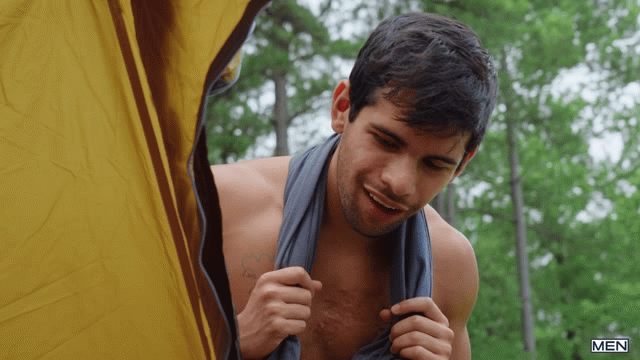 I probably don't need to tell you what happens next…
How cute are they together? I wish they were boyfriends IRL.
Trailer (watch full scene here):
[
Men.com: Dante Colle Fucks Ty Mitchell
]