Best Birthday Present Ever? Dante Colle Is The Perfect Gift For Daddy Peter Rough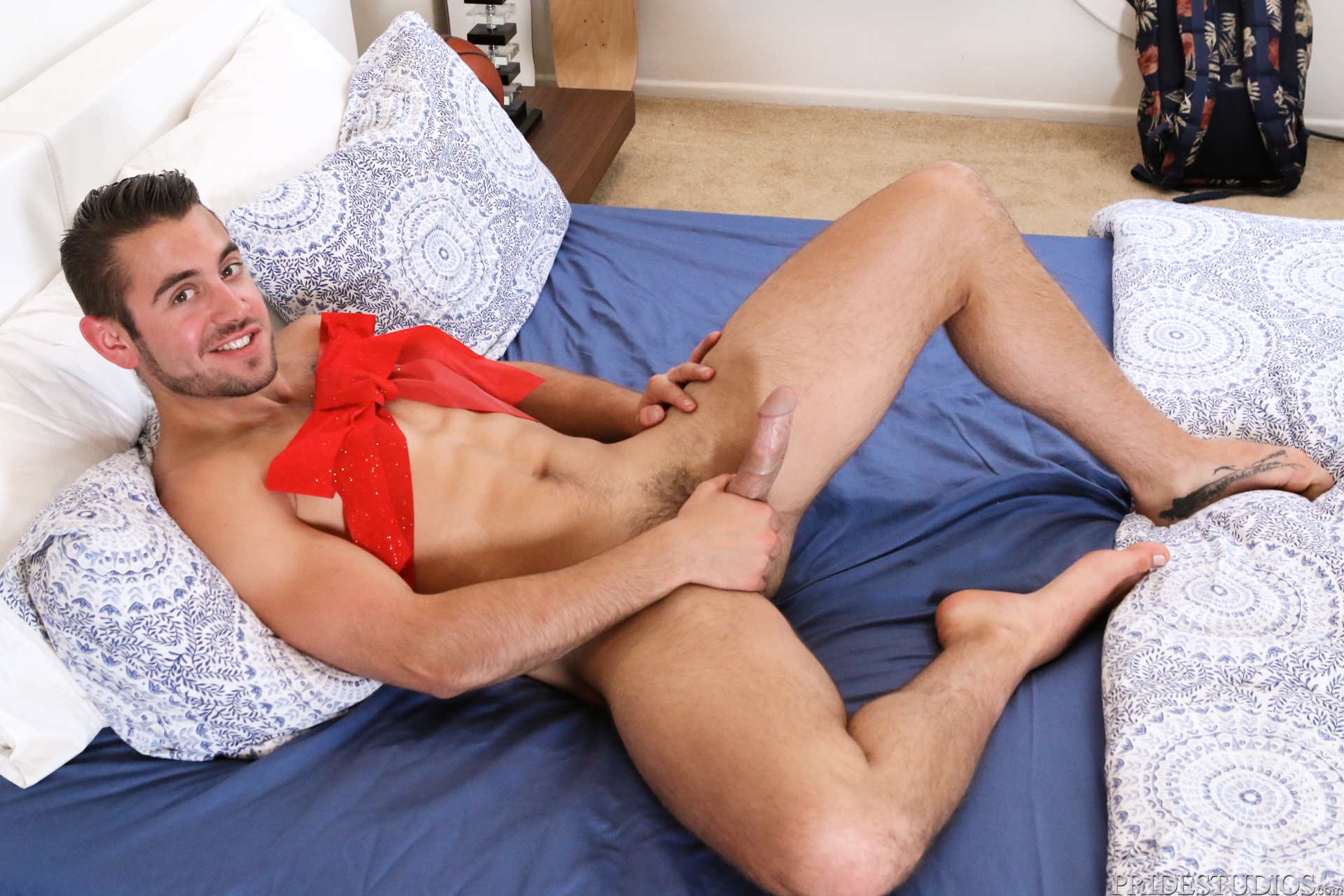 Dante Colle makes his first appearance on DylanLucas today, and it's a bit of an intergenerational gay porn scene, as his scene partner is handsome daddy gay porn star Peter Rough. The plot consists of Dante presenting himself as a birthday present for Peter, and this is the best use of a big red bow I've ever seen in any gay porn scene: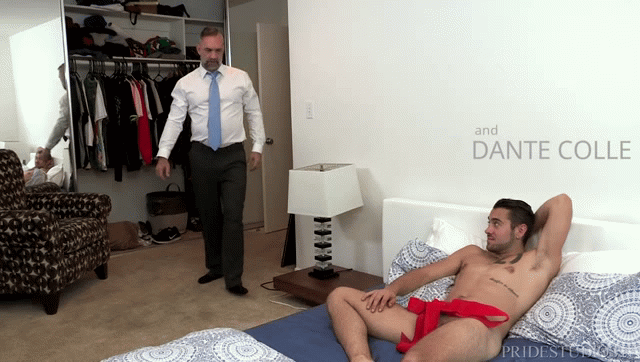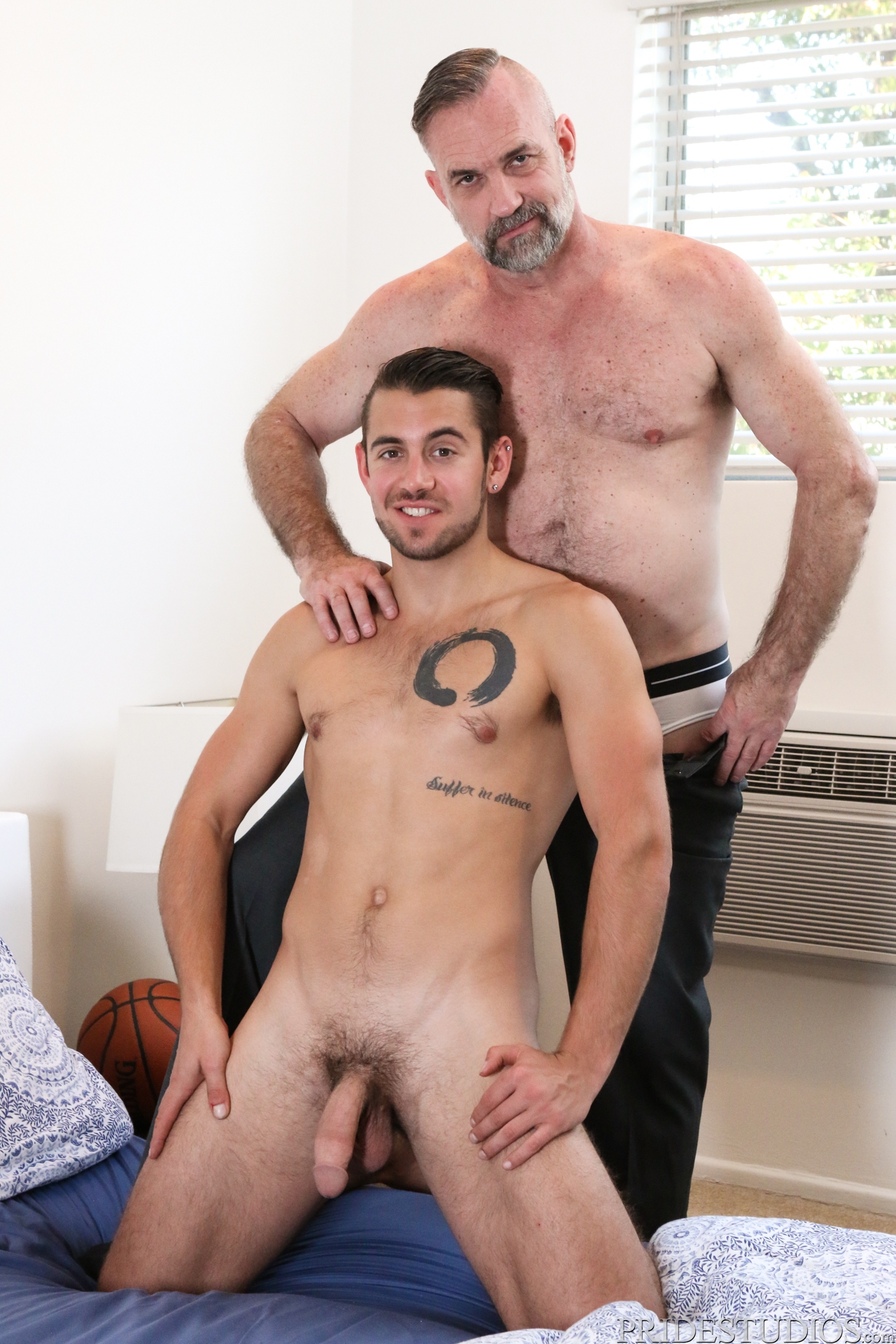 Side note: This scene with Dante and Peter for DylanLucas was filmed in the same room where FamilyDick (a completely different studio) has filmed several scenes.
Even weirder side note: This is also the same room where Trenton Ducati has filmed some of the home movies he sells on Twitter:
It's possible that Trenton Ducati directed the DylanLucas scene (which is part of the PrideStudios network), and then once the cast left, he used the same room (and bed) to film his own home movies. But, how FamilyDick is involved is unclear, since they're not part of the PrideStudios group. Which gay porn star or gay porn studio will film in this room with the air conditioning unit and the snowboards and the ugly lamp next? Stay tuned!
Anyway, back to Dante! He's topping today, and this really is the best birthday present ever: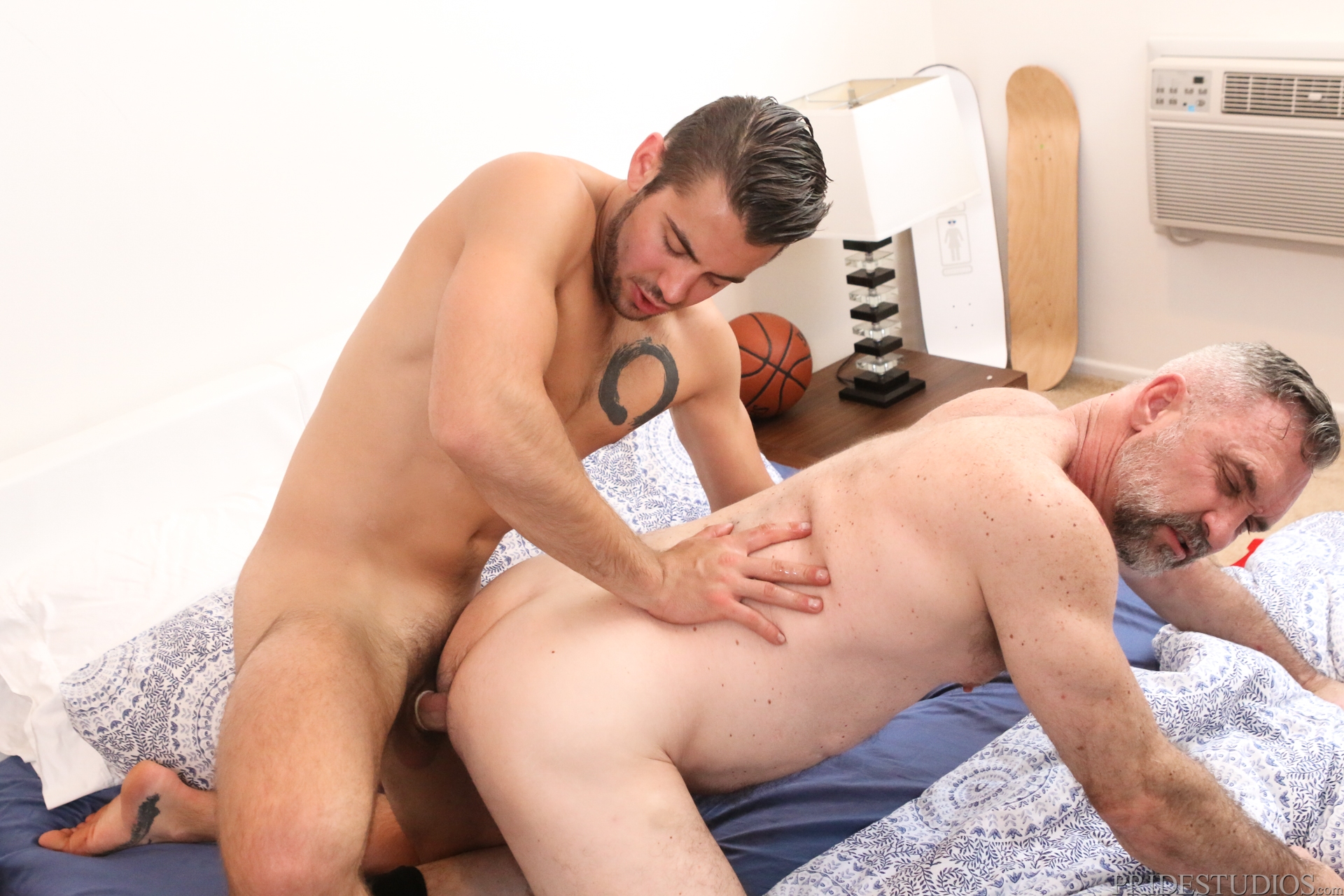 Trailer (watch full scene here):
[
DylanLucas: Dante Colle Fucks Peter Rough
]