Actually? Two Bottoms Can Make A Top, As Dante Martin Slams Jeremy Spreadums Bareback
The common (and usually correct) belief that "two bottoms don't make a top" is thrown completely out the window today, as Dante Martin (who's performed predominantly as a bottom) expertly pumps and plows Jeremy Spreadums bareback, proving that sometimes the best powerbottoms actually end up being the best powertops, too.
It makes sense, when you think about it. Dante Martin knows what feels best as a bottom, and so he's delivering exactly that as a top. His dick is big, his fucking thrusts and rhythm is great, and he's among the very best performers working today. (And, don't forget that he shoots the best cum shots in gay porn.)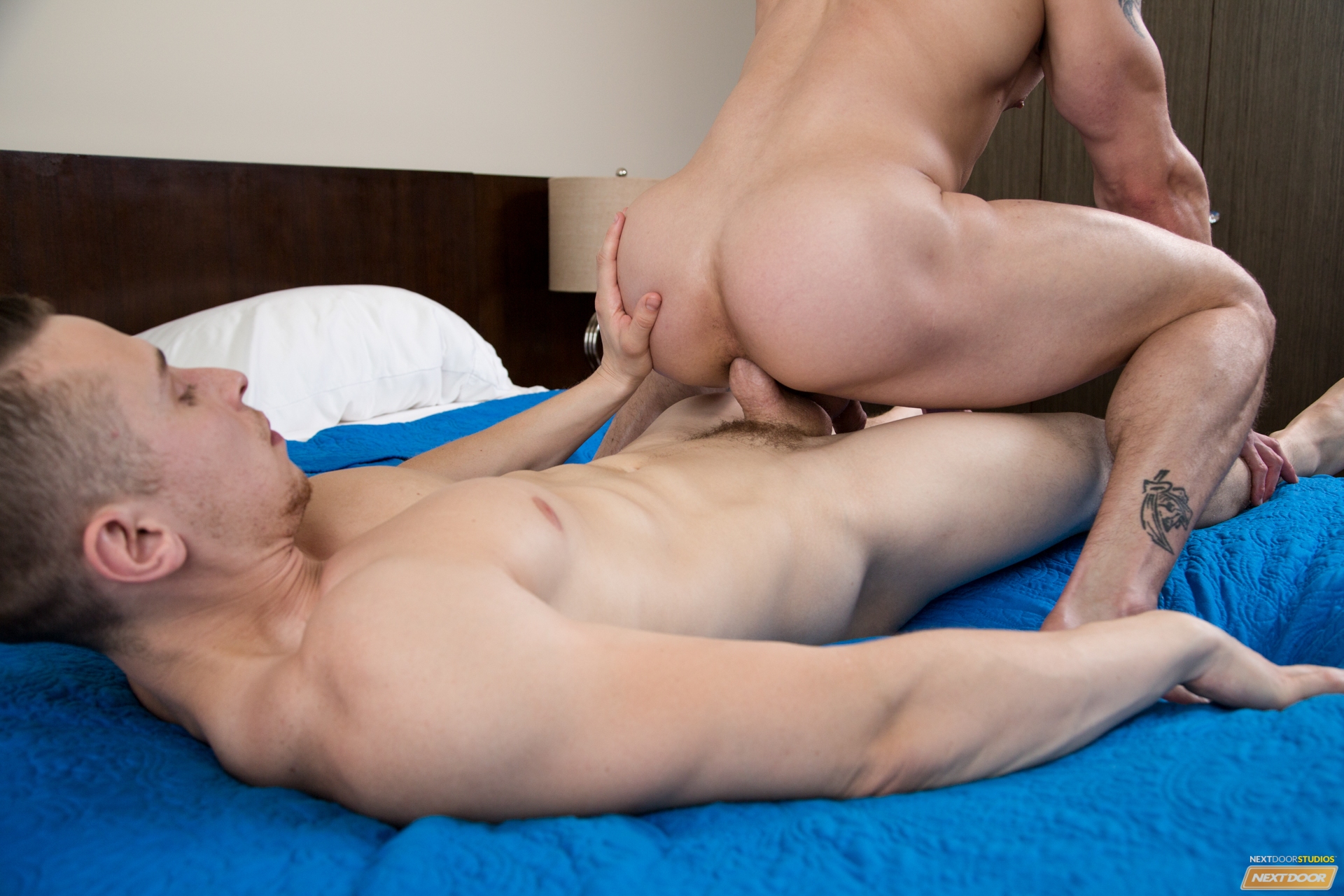 Jeremy, meanwhile, loves every second (and every inch) of it, giving Dante a run for his money as NextDoor's best powerbottom.
A great performer is a great performer, regardless of whether they're bottoming or topping. Two great performers together, as we have here, makes for the perfect scene. Trailer (watch full scene here):
[
NextDoorRaw: Dante Martin Fucks Jeremy Spreadums Bareback
]