[UPDATED] Gay Porn Star/Convicted Murderer David Meza And Sketchy Sex Owner Mike Gilbert Featured On CNBC's "Deadly Rich"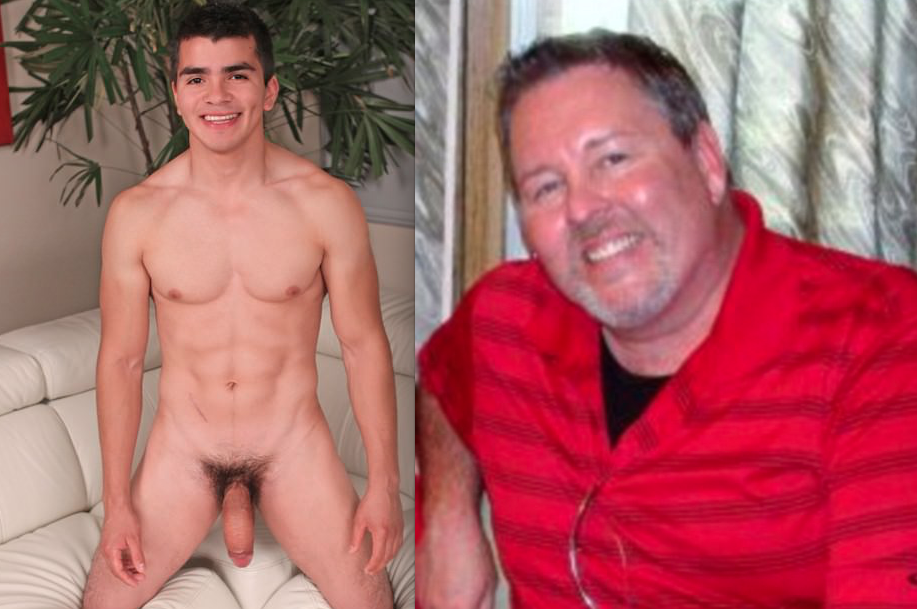 UPDATE:
As expected, Sketchy Sex owner and director Mike Gilbert did appear on tonight's episode of CNBC's "Deadly Rich" to discuss his working relationship with convicted murderer David Meza (Meza performed in several Sketchy Sex scenes prior to murdering his sugar daddy in Mexico), and I was able to record Gilbert's interview. Sorry for the shaky camera work (I was pulling out my phone at the last minute), and sorry for laughing during part of Gilbert's interview (once you hear what he says, you might laugh, too).
I hope(?) Gilbert was just kidding about Sketchy Sex being the "end of the road," or maybe he was being hyperbolic (as directed by show producers?) because this is a true crime cable TV show. In any event, the complete, hour-long episode was well done (there's a lot of audio of Meza being interviewed by police, and it's chilling to hear), so check your cable guide to see when the episode might re-air on CNBC.
***
Original story as published July 24th.
In late 2015, Str8UpGayPorn broke the news that gay porn star David Meza had been arrested for murdering his wealthy sugar daddy, Jake Merendino, in Mexico. Meza (who performed as "Francisco" on Sean Cody, as well as "Mario Romo" on Sketchy Sex, MormonBoyz, and several other studios) was found guilty last year and sentenced to life in prison, while Meza's girlfriend and mother of his infant child was sentenced to two years in prison for helping him attempt to cover up the brutal murder. As you'll recall, Meza stabbed Merendino 24 times, slit his throat, and dumped his body in a Mexican ravine where he bled to death. Now, the story of Meza and Merendino—who purportedly met via Meza's online escorting ad—is coming to an episode of CNBC's "Deadly Rich," which will explore how Meza conned Merendino and eventually killed him. Clip from the episode:
Str8UpGayPorn has learned that "Deadly Rich" producers interviewed gay porn director Mike Gilbert (who filmed David Meza in various scenes for Sketchy Sex), and some of that interview will be featured in the episode. You can see Gilbert briefly in this trailer:
Before killing him, Meza convinced Merendino to name him as his sole heir in a handwritten will. Then, shortly after the murder, Meza brought that will to the victim's Texas lawyer in an attempt to claim a sizable inheritance as Merendino's sole heir. Another clip from the episode:
This episode of "Deadly Rich" will air next Monday, July 30th on CNBC, and here's one more clip. This video features extremely graphic photos of the crime scene and Merendino's dead body: