Why Does DickDorm.com Exist?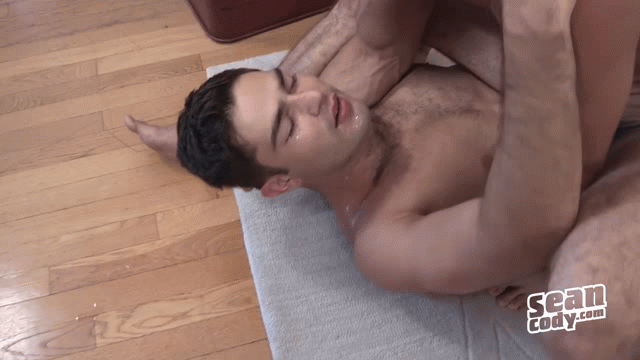 Earlier this summer, Sean Cody had creepy Daniel offensively and obnoxiously spitting on Tanner's face, as seen above. Today, presumably the same crew that filmed that Sean Cody scene is trying to make spit sexy again, this time for sister site Dick Dorm (a studio with fake "fraternity"-themed scenes that are filmed in the same house as Sean Cody's scenes). Turned on yet, or nah?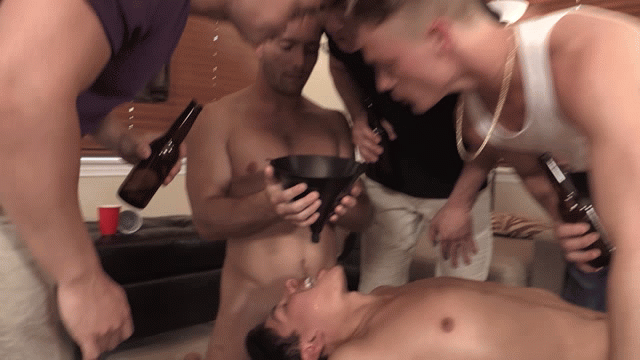 Many gay porn studios have been in a race to the bottom for the past few years, and with this Dick Dorm update, I think we're just about there.
It would be one thing if this scene were actually sexy or even remotely "good," but the gay sex (if you can even call it sex) on display here is as bland and generic as the San Diego McMansion in which they're filming.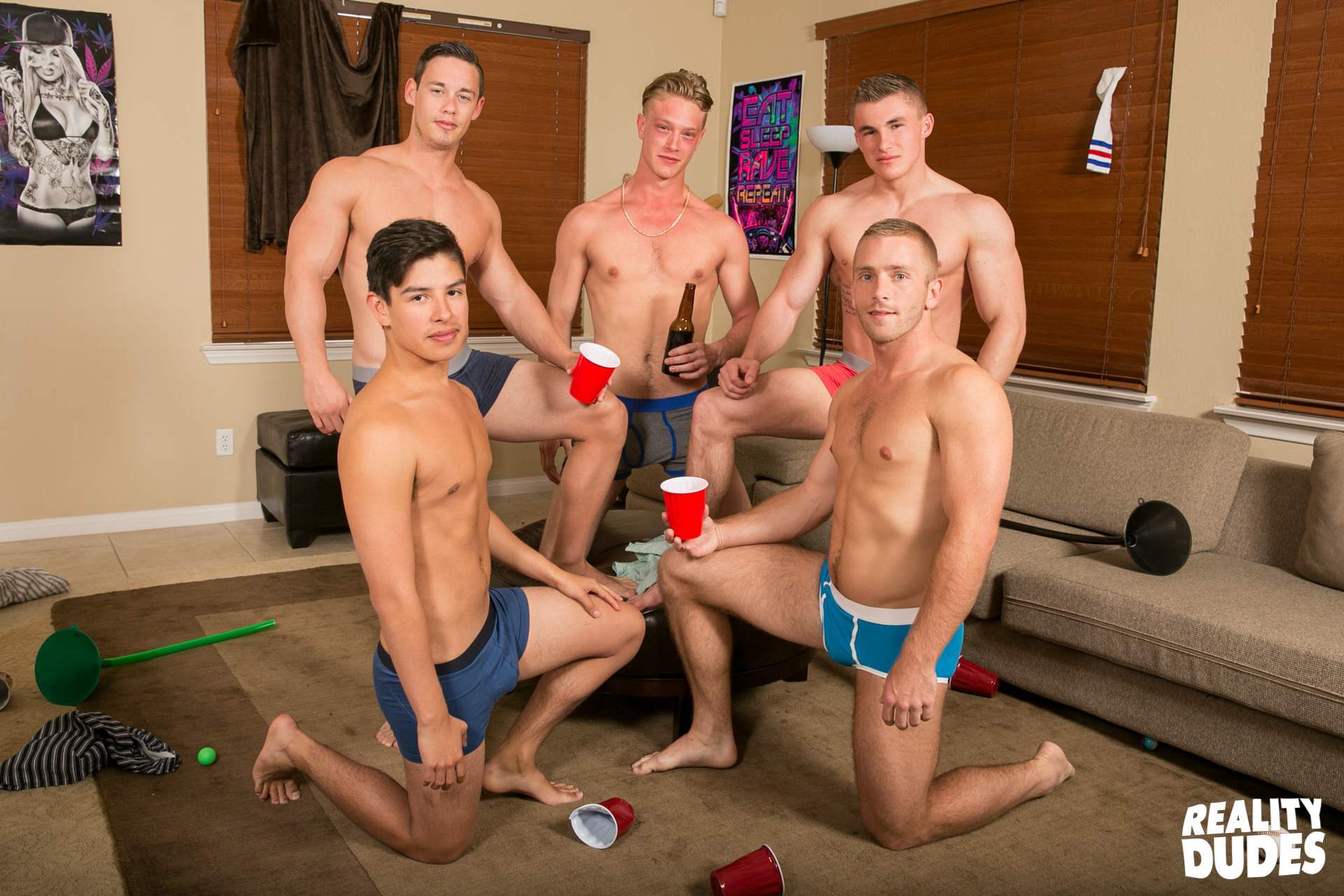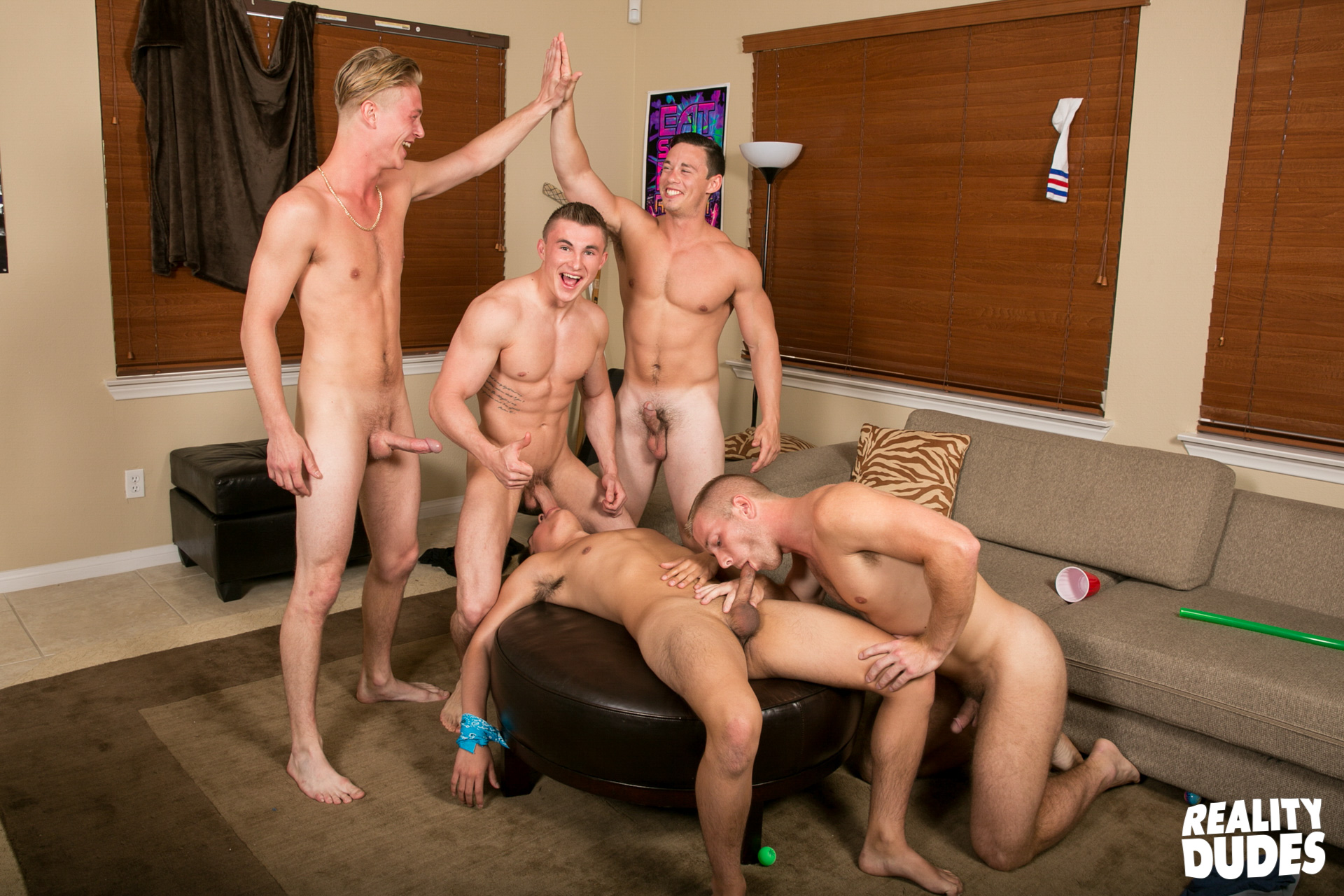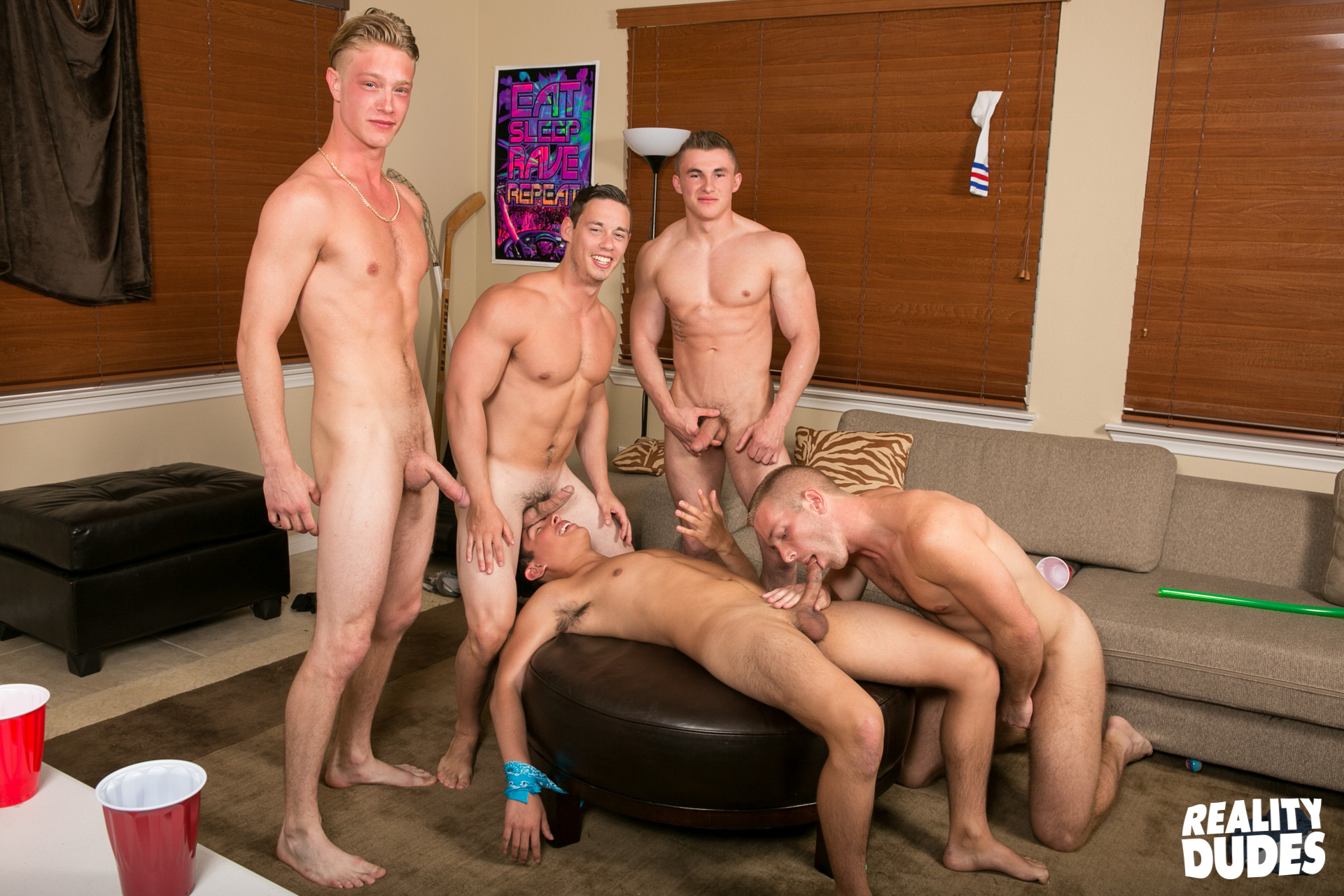 Dick Dorm spending $10 at Party City on Solo cups and ping pong balls doesn't make this look like a frat house, but it does show just how little the studio cares about what they're doing. Say what you will about FraternityX (the studio that Dick Dorm is poorly imitating), but at least their sets and scenarios are genuinely repulsive. Take away Dick Dorm's cheap props and this looks like an IKEA showroom, not a dorm.
Even the spit-guzzling bottom knows this is a flop.
Girl, the jig is up.
I can't.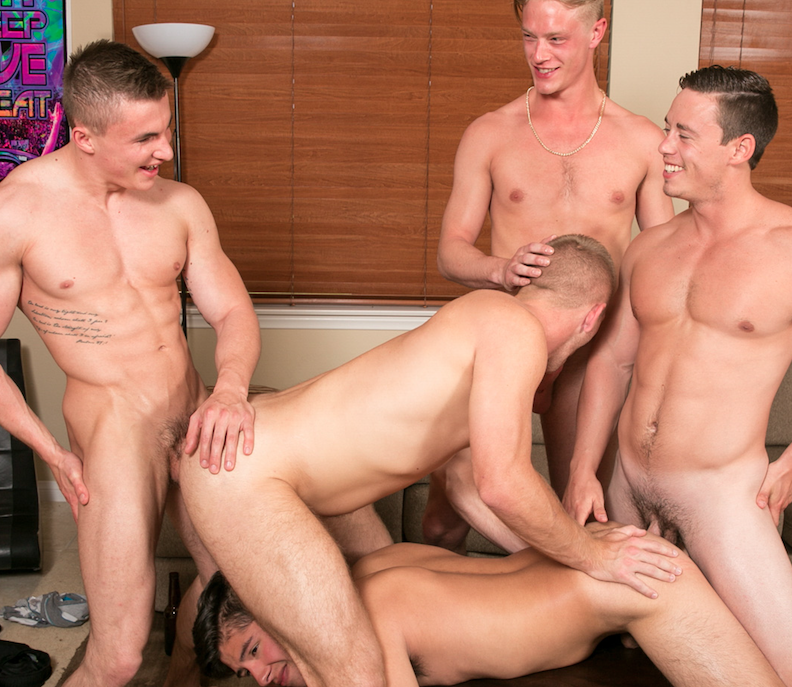 Dick Dorm knows nothing about gay sex, and they know even less about what a frat house looks like. So, the question becomes: Why does this site even exist? Who cares about anything going on here? Not the people producing and filming. And obviously not the bottom, either.
Dick Dorm: Bareback Spit Orgy
]