Diego Sans Says He'd "Rather Jump Off A Building" Than Bottom For Johnny Rapid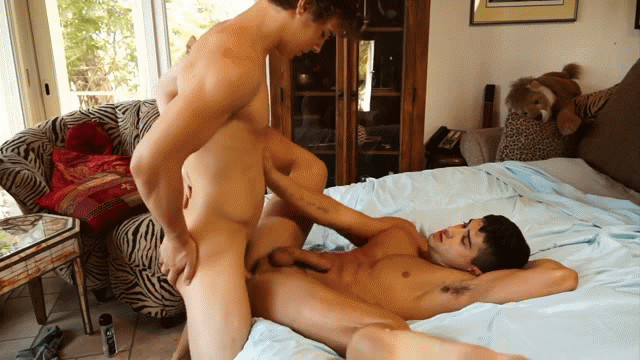 Diego Sans has not bottomed in over five years (he was last fucked by Justin Owen on Randy Blue in 2013, as seen above), and based on what he said to Johnny Rapid this afternoon, it doesn't look like he'll ever be bottoming again.
Yesterday, Johnny Rapid suggested that he be the one to tap Diego's ass in a "back to bottom" scene, to which Diego replied today, "I'd rather jump off a building":
While Diego's permanent bottoming hiatus is no laughing matter to fans who want to see him being fucked again, both his and Johnny's tweets to each other were likely just good-natured jokes. Johnny and Diego—Men.com's two most popular stars—have worked together before, with Diego fucking Johnny (of course) in Men.com's Pirates parody: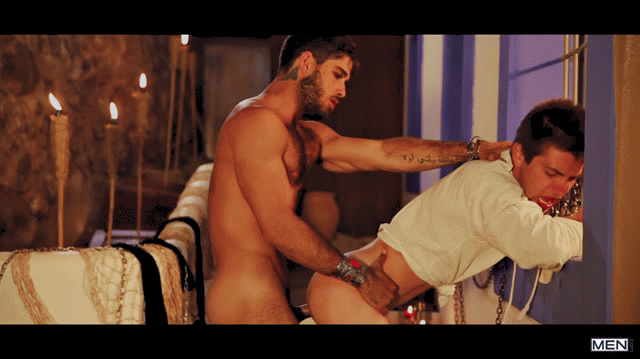 Trailer (watch full scene here):
[
Men.com: Diego Sans Fucks Johnny Rapid
]
For Diego's new video this week, it's a Valentine's Day-themed scene, and it required him to wear a Cupid costume: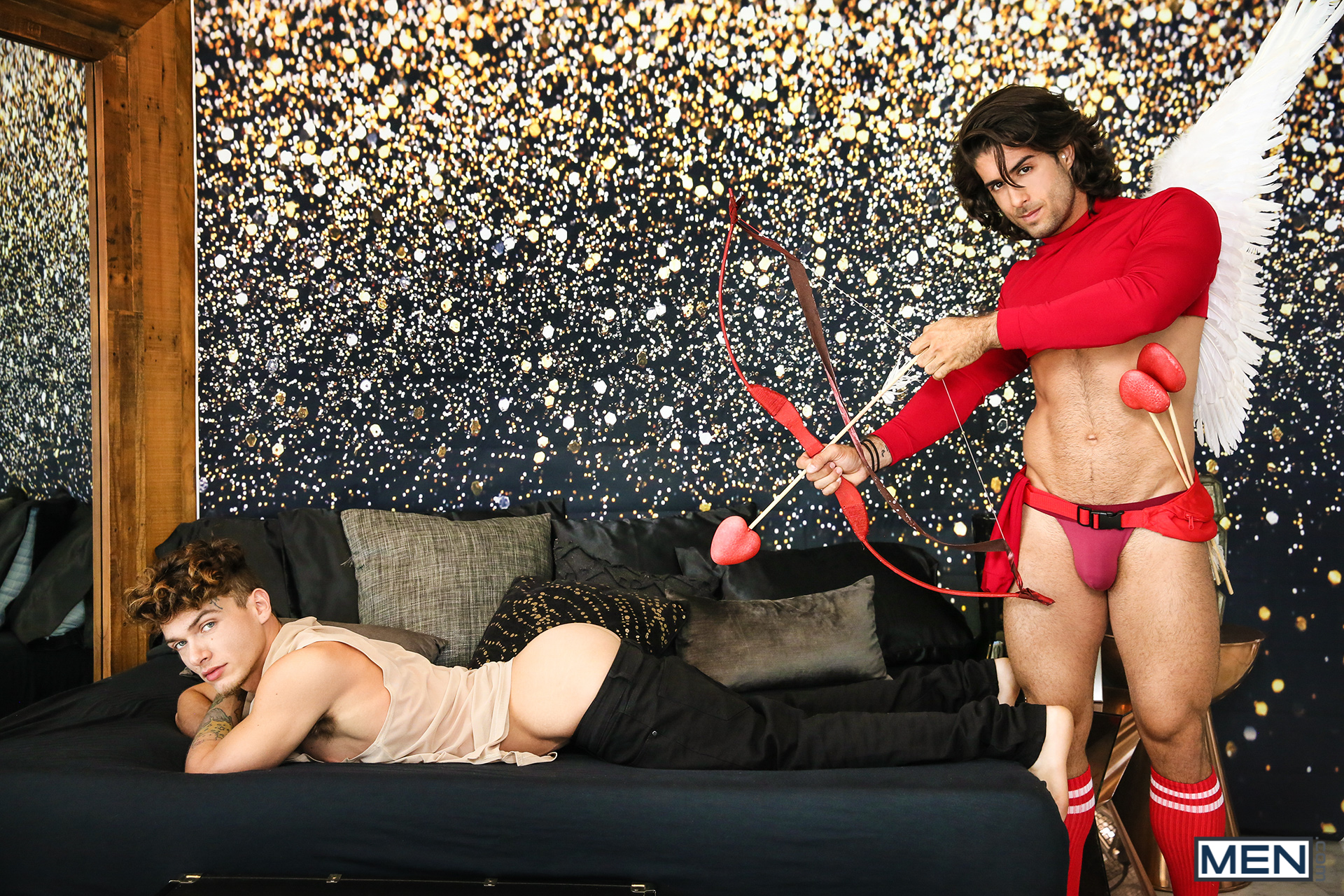 It's interesting that Diego Sans no longer wants to be seen bottoming, and yet, he agreed to be seen dressed up like this?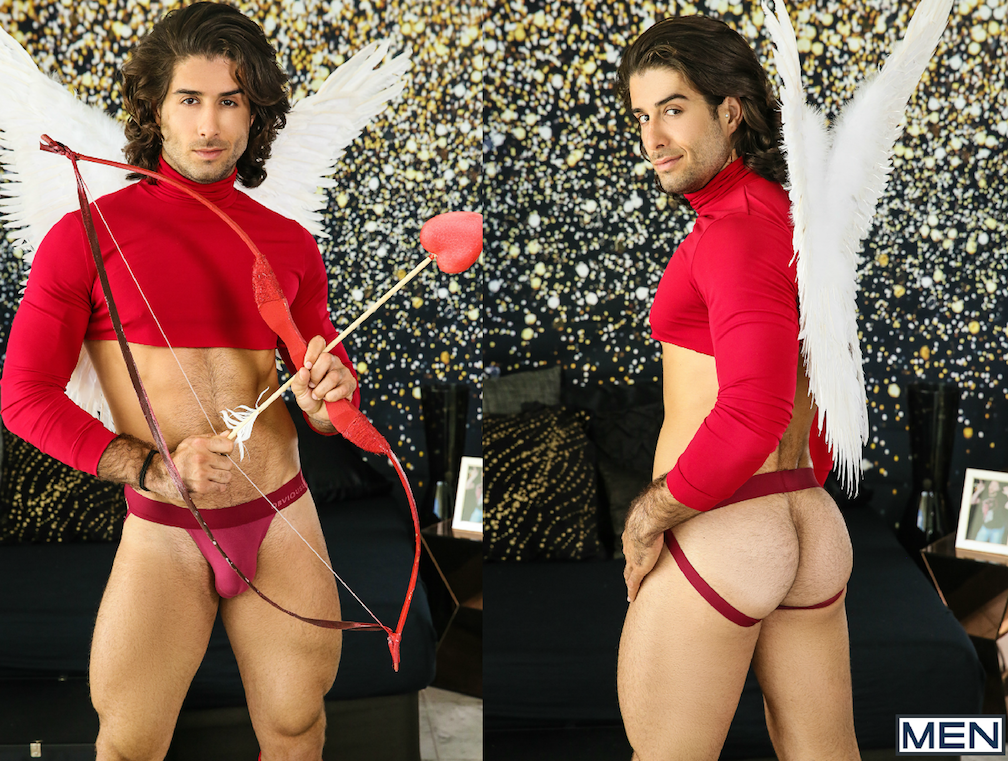 All kidding aside (who doesn't love a slutty Cupid costume?), Diego is a solid and award-winning top, so it's actually fine with me if he never bottoms again. His topping skills are on full display today, with lucky newcomer Luis Rubi.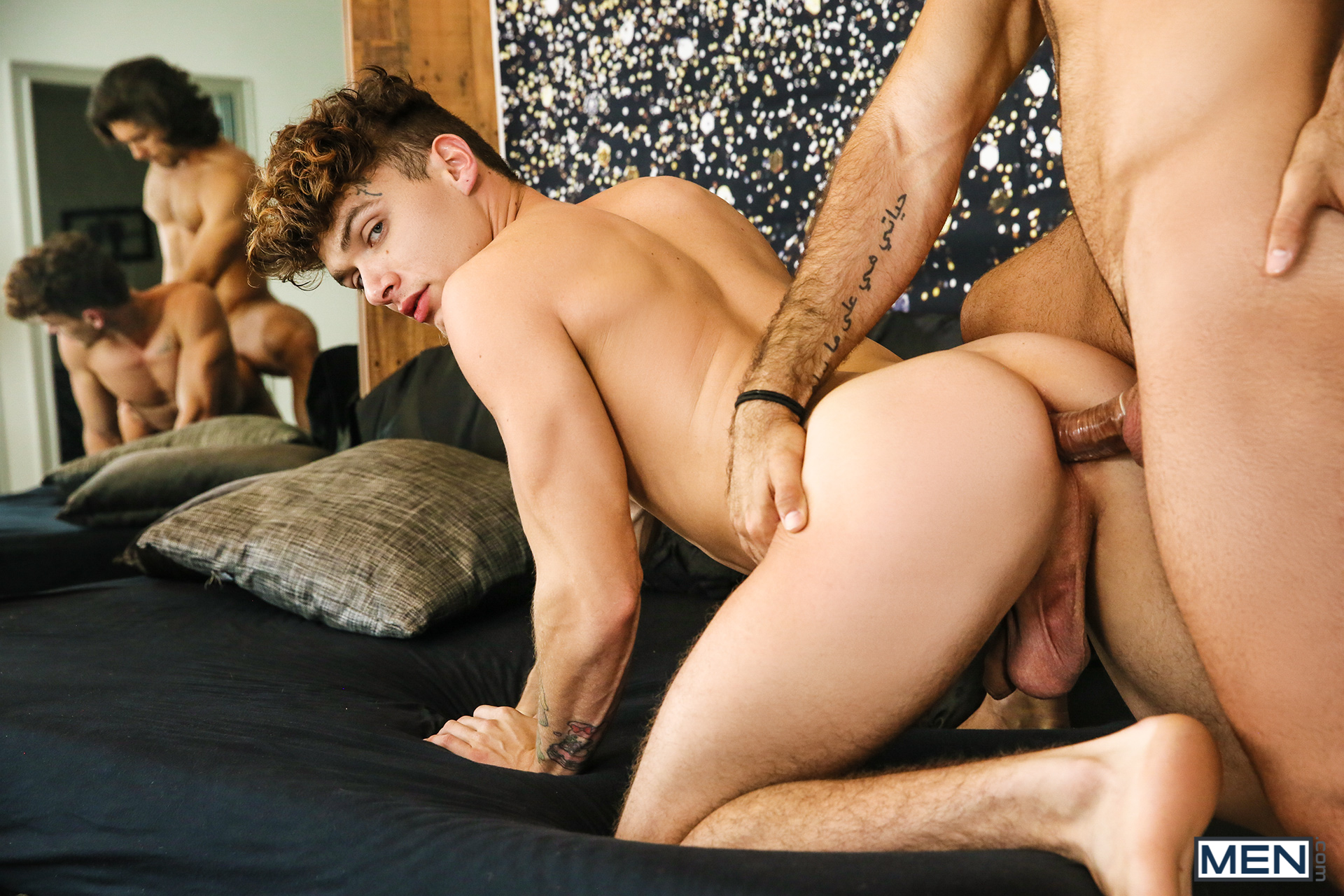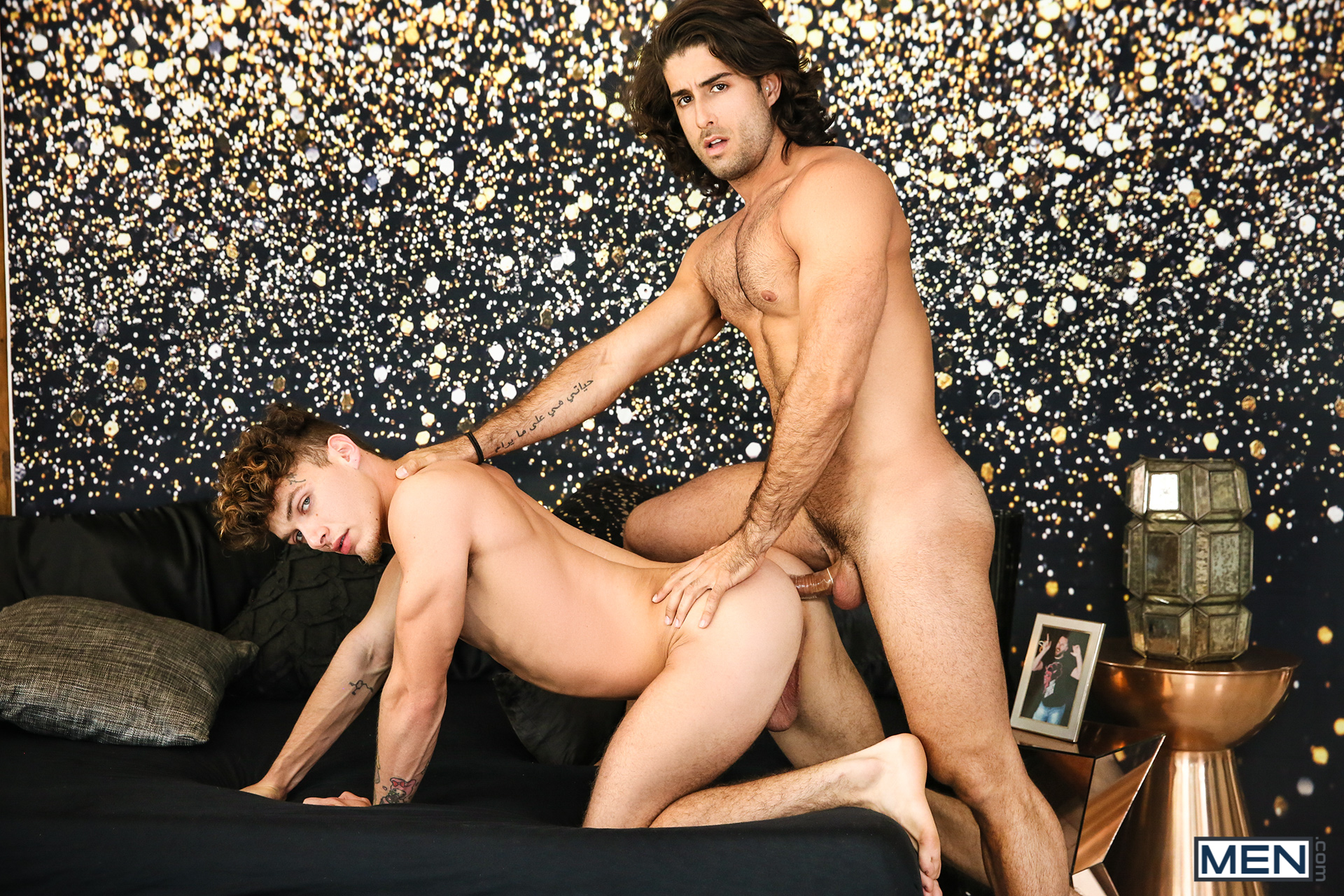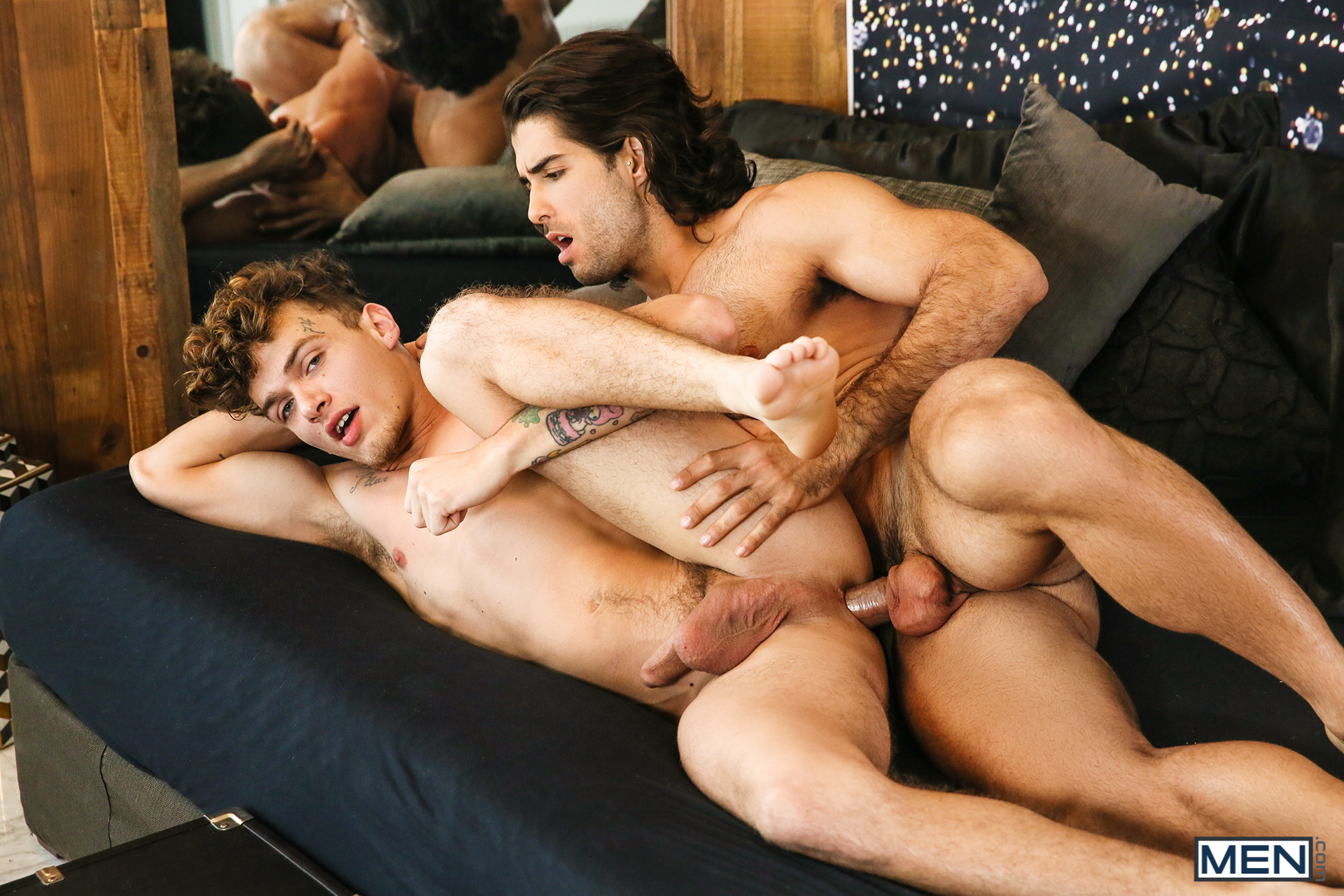 Trailer (watch full scene here):
[
Men.com: Diego Sans Fucks Luis Rubi
]