[UPDATED] Disgraced, Racist Gay-For-Pay Porn Star Ricky Larkin Lashes Out At Ex-Girlfriend mr. Pam: "Stop Talking Shit About Me"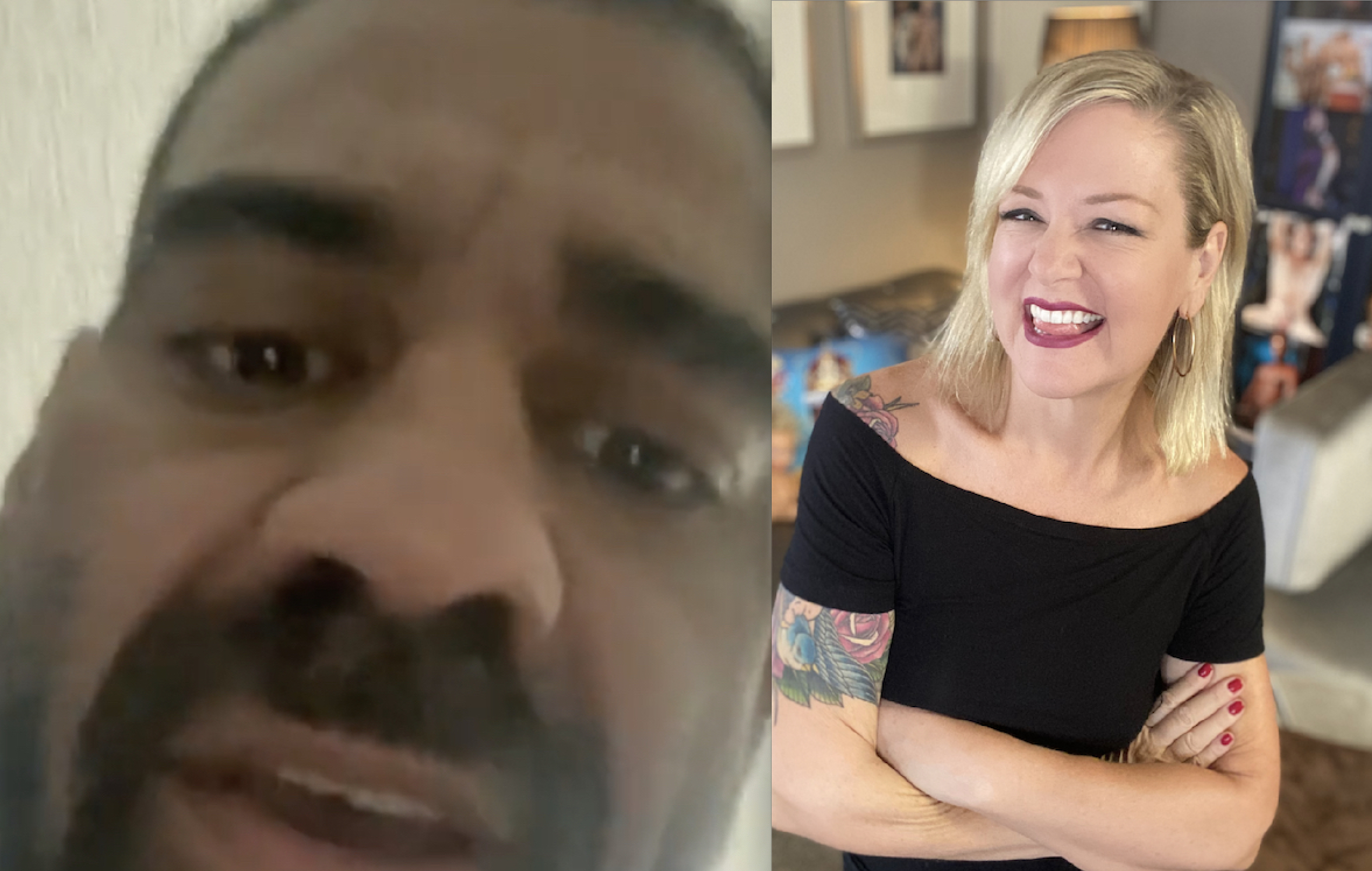 [This story has been updated below with a response from mr. Pam.]
Disgraced and blacklisted gay-for-pay porn star Ricky Larkin has insulted virtually everyone he's worked with and/or dated in the porn industry, and today he's set his sights on his ex-girlfriend, director mr. Pam.
After trashing the porn industry and attacking HIV-positive porn stars, making racist remarks, and blackmailing mr. Pam over allegedly contracting syphilis, Larkin posted the below video in which he accuses Pam of "talking shit" on him to other performers in the industry. He goes on to make false claims about Pam's resignation from NakedFalcon while hurling insults at her:
Enough is enough. We been broken up for a year and a half and you still are obsessed with me. JUST STOP. @mrPam pic.twitter.com/CBbVN9NaLZ

— ricky larkin (@thepornbody) November 5, 2022
Larkin deleted the above tweet and video, but Str8Up saved the video:
To be clear, mr. Pam and NakedFalcon's split in 2020 was a mutual decision, but it was due in part to Ricky Larkin himself. Sources have told Str8Up that multiple people—including disgraced director Chi Chi LaRue and NakedFalcon employee Sister Roma—repeatedly bad-mouthed mr. Pam over her relationship with the troubled Larkin to NakedFalcon president Tim Valenti, which created a stressful work environment.
Following their break-up, mr. Pam obtained a permanent restraining order against Larkin through the district court in Las Vegas. This was after police were called to mr. Pam's home three times due to Larkin's harassment and stalking.
mr. Pam has declined to comment on Larkin's video. Larkin, meanwhile, has multiple arrests and convictions for domestic battery, drug possession, and more.
UPDATE:
mr. Pam has responded to the latest attack from Larkin, and she tells Str8Up exclusively, "I always try to see the good in people and give them the benefit of the doubt, but he has tried over and over to destroy my career, reputation, income, and heart. He's emotionally abusive and completely ignoring the police order to stay away from me. He's the worst person I have ever met in my life."
Mug shots from two of Larkin's previous arrests: