Rhyheim Shabazz Fucked On The Beach By Elijah Zayne During 8-Man Brazilian Orgy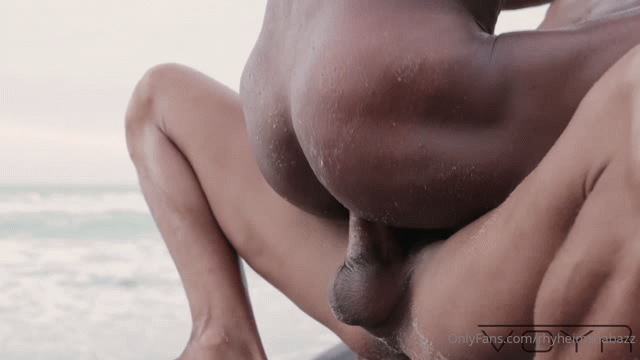 Surprise! Not only does Rhyheim Shabazz still have new Brazilian scenes being released on his OnlyFans (I thought we might've seen the last one after he returned to the states a few weeks ago), but in this latest video, we get to watch Rhyheim being fucked by his real-life love Elijah Zayne while they're surrounded by six god-like Brazilian hunks, who are also having sex on the beach.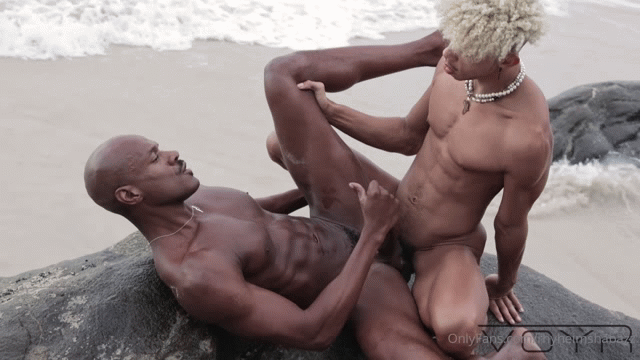 How is this even real…??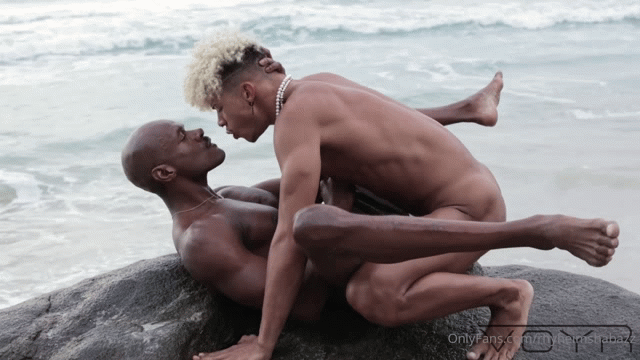 I still think that first Brazilian scene is probably the most visually stunning because they were up above the ocean, but this one is similarly breathtaking while undoubtedly being even more physically challenging for Rhyheim, given that he's, you know, being fucked by a giant cock while lying on a wet, slippery, cold, and hard-ass fucking rock. (Not even a beach towel underneath him?!)
If the gif above of Elijah and Rhyheim doesn't make you want to visit Rio immediately (and/or start jerking off), I don't know what will.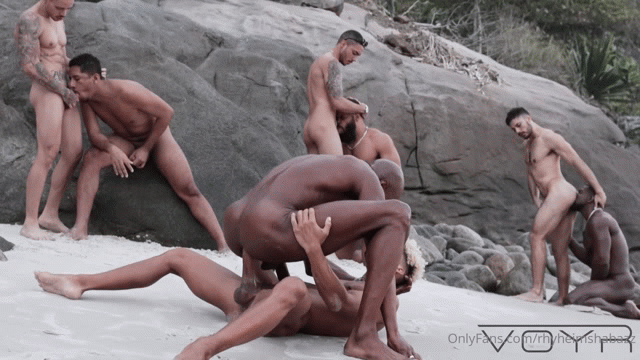 Note that the six other men can be seen in the background at various points throughout the scene, but the majority of the video is Elijah and Rhyheim, who gets the cum fucked out of him near the end. Here's an extended clip (watch full scene here) of the most beautiful gay porn shot on the beach this year (or any year in recent memory, tbh):
[
OnlyFans: Rhyheim Shabazz, Elijah Zayne, Grande Simões, Lucas Dias, Markin Wolf, Teddy Black, Alex Rosso, And Mano Dotadao's Bareback Orgy On The Beach
]