Exclusive: Grayson Lange Explains Why He Regrets Shooting For Drug-Themed Porn Studio SlamRush In Interview With Austin Wolf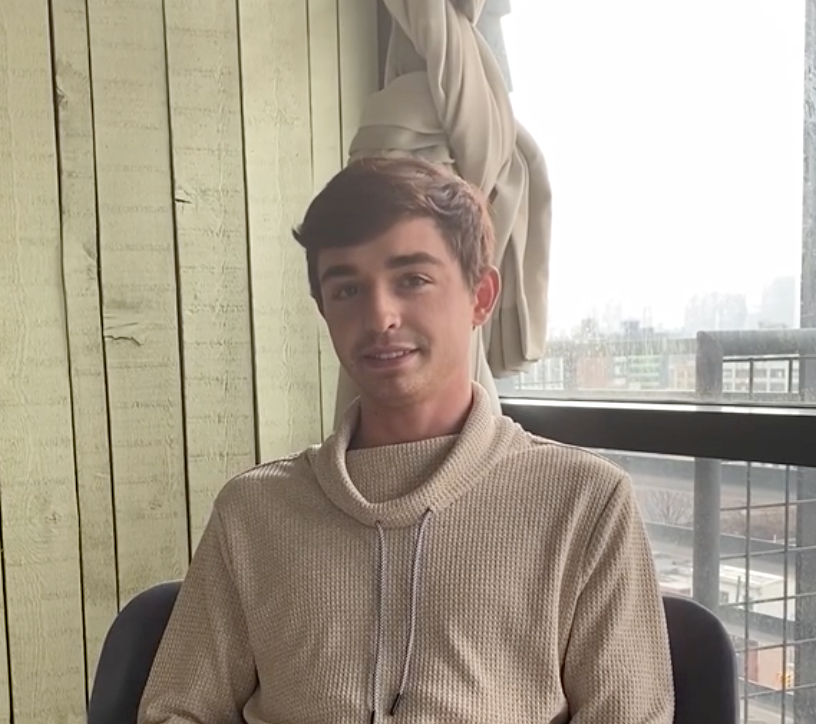 Earlier this month, gay porn star Grayson Lange took to social media to express his regrets about performing in that now infamous orgy scene for drug-themed gay porn studio SlamRush, telling fans that he had hoped the scene would "never see the light of day." The Las Vegas-based SlamRush—which, at the time Grayson Lange filmed with them in 2018, didn't even have a name yet [update: email correspondence given to Str8UpGayPorn between SlamRush and Grayson Lange shows that the studio had been named and identified as SlamRush in 2017, not 2018, when the scene was filmed, but as Lange states in the video below, he "didn't know what slamming was"]—features performers engaging in bareback orgies while they're presumably smoking and/or "slamming" meth. The videos never show anyone actually injecting, sniffing, or smoking meth, but it's implied that they are via the dialogue, the editing, and the scene descriptions, and it's been met with widespread condemnation by both viewers and performers.
Str8UpGayPorn made the editorial decision to not cover the studio's content, but we are sharing the video interview below with Grayson Lange—which was conducted this week by fellow performer Austin Wolf in New York City—about what led to his work with the studio, how he says he was misled about the content he was hired to perform with them, and how a family member's meth addiction has affected him in his personal life.
Before you watch, a couple of notes about two statements in the interview: Early in the interview, Lange says that he believed if he had canceled his shoot with SlamRush, he would've had to pay the studio back the cost of his airfare and hotel accommodations. When reached for comment about whether or not Lange would've been responsible for those costs, a representative for SlamRush told Str8UpGayPorn, "We never tell models they will be responsible for the cost of their airfare…but it is possible Grayson's agent may have wanted to hold him responsible, but it was definitely not us." Also, shortly after the airfare and hotel cost is discussed in the interview, Austin Wolf mentions that there would be "highly illegal drugs on set," but to clarify, he was referring to the implication of illegal drugs and the studio's overall theme, not real drugs on set. Both Grayson Lange and SlamRush have confirmed that no actual drugs are consumed on set or during production.
Here's Grayson Lange's interview with Austin Wolf: